The conference schedule for the eight teams that will play in the Pioneer Football League begin this week. The PFL will play a six-week sprint of a spring season before the champion of the league advances to the NCAA Division I FCS playoffs.
San Diego has been the Pioneer's representative and from my preseason preview, I think USD is still the pick this spring but the Toreros face possibly its toughest road test to begin the season with a game at Drake this week to start both teams' seasons.
The other top game I have in the PFL will involve Davidson traveling to Stetson. Both of these two schools have also yet to play a game but are two I think should factor in the PFL race this spring with the winner of this one having an inside track.
There were three teams in the PFL that played out-of-conference games and while all three lost their games–all but the Morehead State loss to James Madison was lopsided. Davidson had a three-point loss to Elon, who was a CAA team that gave JMU all it could handle its conference opener. And PFL newcomer Presbyterian gave Gardner-Webb really a toss-up game before falling in a two overtime loss for the Blue Hose.
Here is a look at all four conference opening matchups this week with my predictions.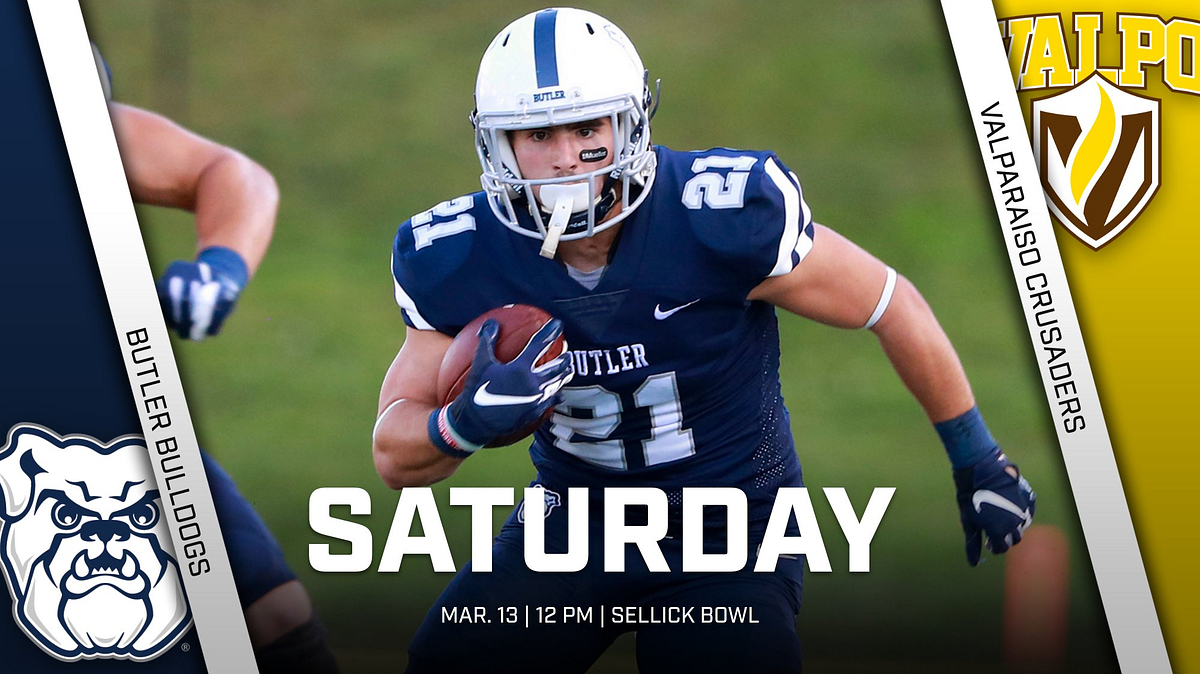 Valpo and Butler start their season with their rivalry game with the winner getting the Hoosier Helmet Trophy. Since the trophy was established in 2006, Butler leads in the trophy series, 10–4.
Butler won the trophy the last time these teams played in November of 2019 by a score of 24-21 but Valpo had won the prior two meetings. This year's game looks to also be close between these two Pioneer Indiana schools. I will take the Bulldogs in this one with the home field, which will have fans at 25% capacity of the Sellick Bowl. Butler 27 Valparaiso 20
Presbyterian gets is first taste of Pioneer League play this week as the Blue Hose get to host Morehead State. Both teams have played a non-conference game this spring with both losing those contests to FCS scholarship squads. PC though took former Big South Conference mate Gardner-Webb to two overtimes before falling, while MSU fell 52-0 to CAA power James Madison.
The Blue Hose will be full PFL members in the fall but have reached a scheduling agreement to play the six-game league slate this spring. They are not eligible for the league title this spring but will be during the 2021 fall season.
In PC's lose, QB Tyler Huff was fantastic with Keith Person catching ten passes for 133 yards. In Morehead State's game with JMU, really nothing on offense was clicking but MSU does bring a slew of experience. In fact, eighteen players are listed on MSU"s roster are true seniors with 11 more as redshirt juniors in their fourth year in college or in the Eagle program.
Based on the first games from each squad and the fact that PC has home field advantage, one would suspect that the Blue Hose would be the pick in this game. But I think the offense and defense will rise up for the Eagles to show the PFL newcomers how PFL plays football and MSU will notch a win on the road in a very tight game. Morehead State 31 Presbyterian 27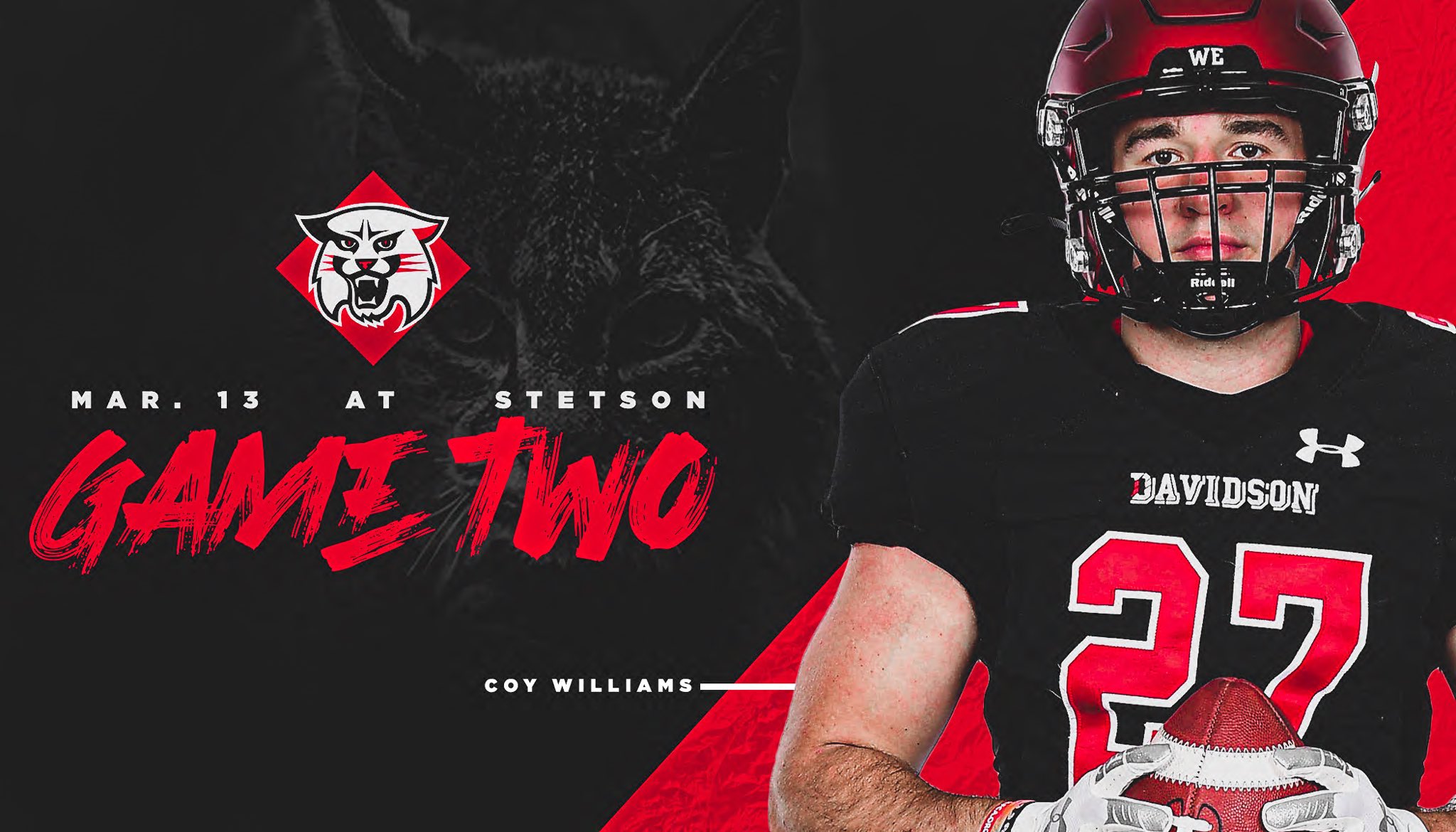 The third team to play a game was Davidson and it gave fellow state of North Carolina foe Elon all it could handle in a 26-23 loss. The Wildcats now travel to Stetson, who has yet to play a game. This will be a telling story as the old football cliché is that every team gets better from Game 1 to Game 2.
The Wildcats in their season opener saw QB Tyler Phelps threw for 267 yards and had a good RB duo of Coy Williams and Dylan Sparks in that game. The offensive group though put a majority of their numbers in the first half and could not get much going in the second half of the game.
The last time these two teams met was November of 2019 and Davidson beat the Hatters 42-10. I don't think this game will be such a wide margin but think the Wildcats with their one game experience will pull out a tight one in Florida. Davidson 31 Stetson 24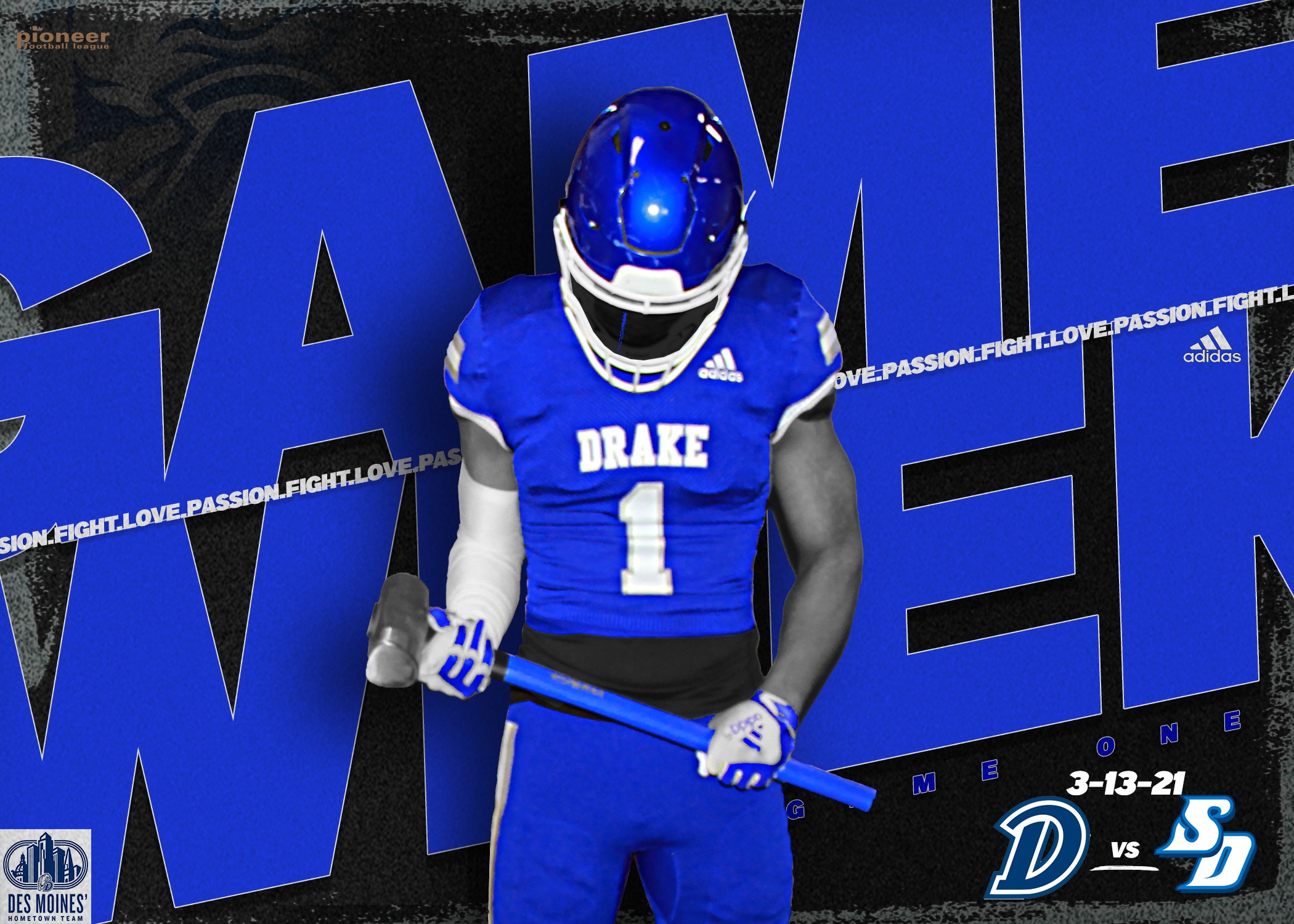 The two teams I picked to be the top two teams in the PFL this year meet to begin their seasons in Des Moines. But there seems to be a wide gap from San Diego to really the rest of the PFL over the past five seasons. In fact, the Toreros have won 37 PFL games in a row. That streak includes wins over the Bulldogs each of the past two seasons.
USD defeated Drake last year in San Diego 49-7 and 27-10 in 2018 in the last game in Des Moines.
Drake should have a strong running game and will try to use it to control the clock. The Bulldogs defense also should hang in their at least through the first half of the game. But I think USD's offensive power will show in the second half and the Toreros will wind up with a fairly comfortable win. San Diego 31 Drake 17
Originally from LaMoure, North Dakota, Kent is a 1996 graduate of North Dakota State University. His prior writing experience is over 15 years having previously worked with D2football.com, I-AA.org, and College Sporting News before coming to College Sports Journal in 2016. His main focus is college football is the Missouri Valley Football Conference within the Division I FCS. And in 2017, he began also to look at the FBS Group of Five conferences of the American Athletic, Conference USA, Mid-American, Mountain West, and Sun Belt.
Reach him at this email or click below: