For the second straight week, Rhode Island picked up an overtime road win over a ranked opponent, this time over Albany. The Rams have shown resilience and have a 2-0 start to show for it. Maine continued to bounce back from its opening loss to Delaware by stomping Stony Brook, while William & Mary dominated Elon in a 21 point victory.
For the second straight week, New Hampshire will not play due to Covid protocol. This week's opponent was to have been Villanova. James Madison returns to action after a two week pause of their own, while a huge clash looms between Delaware and Rhode Island for first place in the CAA North.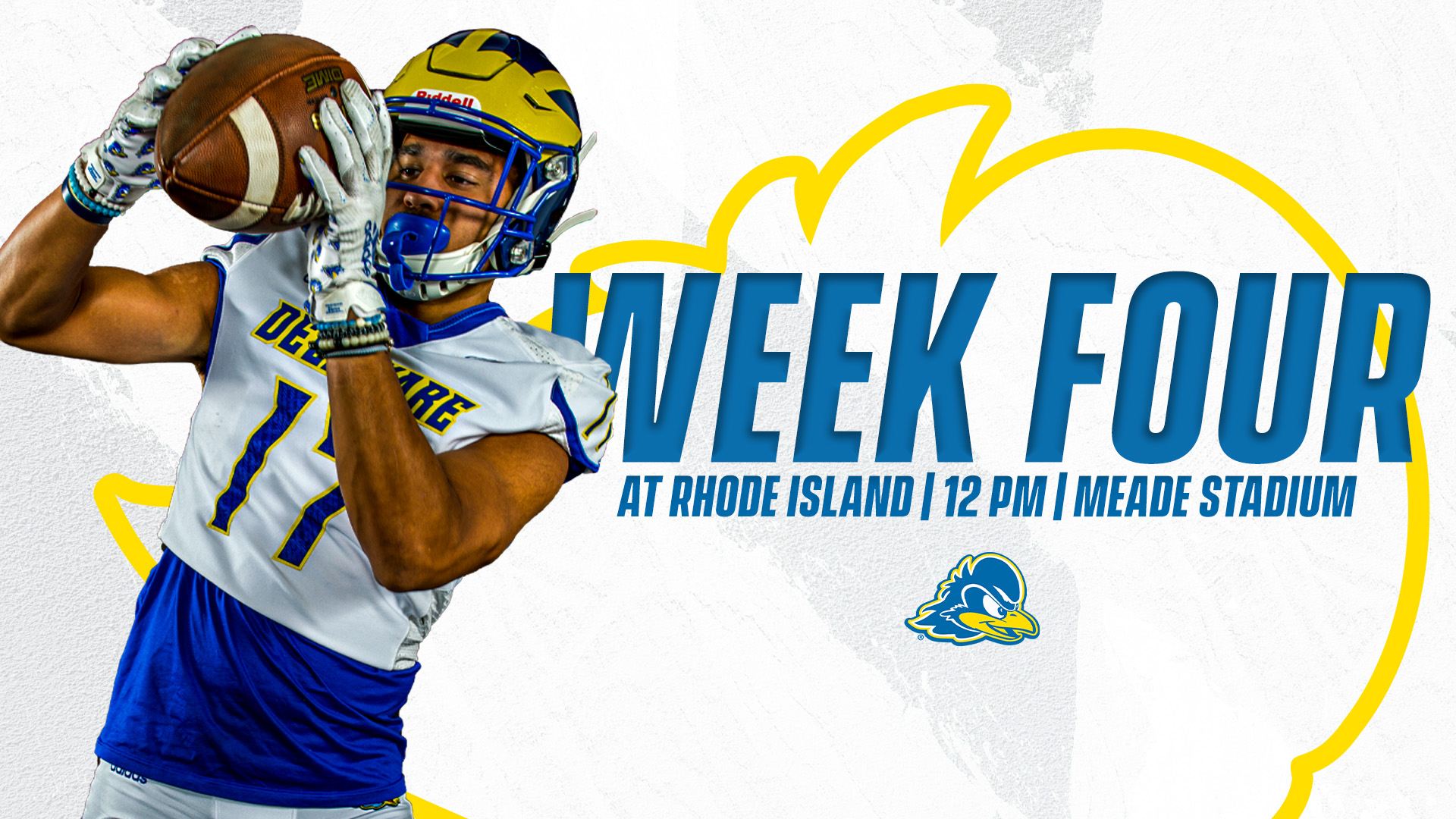 If someone had told you a month ago that this game would be not only the CAA, but the national FCS game of the week, you would have laughed at them. But here we are, both teams sitting at 2-0. The winner will have the inside track to win the CAA North and almost assuredly a playoff berth, if not the automatic bid.
Delaware lost the opportunity last week to go to 3-0 when UNH paused due to Covid. Will the week off hurt the Blue Hens' momentum? As expected, Delaware is led by its strong defense. As a unit they are allowing just 192 yards per game and have only allowed 3 total points. On offense, Nolan Henderson is protecting the ball and has also thrown four touchdowns so far. The Blue Hens have used a number of backs to roll up their 160 yards per game, but the leader of that group is Dejoun Lee. He has 120 yards and a touchdown so far. This could be a big week for him against a Rhode Island team giving up six yards per carry. When Lee needs to be spelled, look for Khory Spruill to pick up the slack.
On defense, Rhode Island has done a good job against the pass allowing just 333 yards and one touchdown through two games. That is significant because of the two quarterbacks they have faced. Daniel Smith and Jeff Undercuffler came into the season as the two best signal callers in the CAA and figured to be at least in the discussion for the Walter Payton Award. The Rams had other ideas. The run defense has been porous allowing over 200 yards a game. Kevin Brown Jr leads a strong Ram run game with 4 touchdowns and 94.5 yards per game so far. The Rams will need that and more from Brown this week in a tough matchup.
Fearless Prediction: Both run games should find some success this week. So which quarterback will make a play? Both Nolan Henderson and Kasim Hill have been good so far. But Henderson looks to be a little better and the Blue Hen defense is the better unit. Delaware 28, Rhode Island 24
We expected struggles from Stony Brook this Spring. But we expected more from Albany. Was last year just a blip for Albany and now they are the same Great Danes as usual? We will start to find out this week.
The Seawolves are off to an 0-3 start. But all three are against teams who are currently ranked in the Stats Perform Top 25, Villanova, Delaware and Maine. A usually tough Stony Brook defense is giving up 367 yards per game and has allowed 11 touchdowns in three games. As expected the Seawolves offense is struggling, only gaining on average 290 yards a game. Tyquel Fields has struggled to a 52% completion percentage and has only one touchdown. The Seawolves have turned the ball over 7 times already.
Albany was expected to compete for the CAA automatic bid coming into the season. But so far, the Great Danes have struggled to a 1-2 record. After the opening win against New Hampshire, the Great Danes lost a shootout with Maine and could only muster 10 points against Rhode Island. Preseason Payton Award contender Jeff Undercuffler has struggled. He is averaging 185 yards a game with six touchdowns and three interceptions and a completion percentage of 54.4%. He has to be better for Albany to have success. Senior running back Karl Mofor has carried the load with 310 yards and two touchdowns. The defense has been decent with no glaring holes. The aggressive front seven has 10 sacks through three games.
Fearless Prediction: This should be a good time for Undercuffler to get back on track. If he doesn't do it here, then it may not happen. Albany 27, Stony Brook 16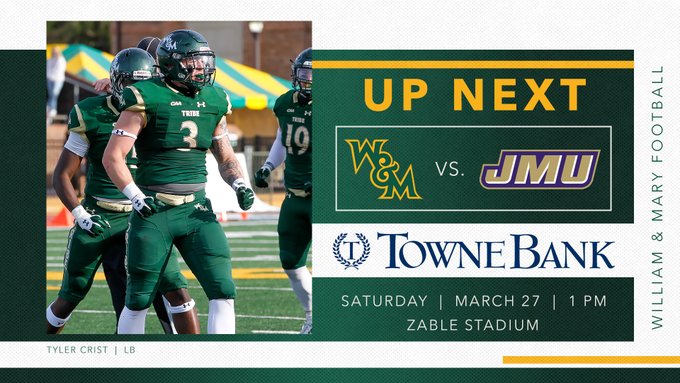 James Madison at William & Mary
TV: COX YURVIEW, Streaming: FLO Football (subscription req'd), Radio: 92.3 The Tide (Williamsburg, VA)
James Madison will finally get back on the field after a two week pause due to Covid 19. There is not currently any word on who may be out for the Dukes, so that will be something to watch. When we last saw James Madison, they battled back with 14 fourth quarter points to avoid the upset against Elon. Gage Maloney led that comeback and has been named the started. The Dukes hope he will protect the ball better and bring balance to the offense. As usual, the Dukes are winning with the run game and defense. They are averaging 265 yards per game on the ground led by 303 yards and four touchdowns from Percy Agyei-Obese. The defense has allowed 163 yards per game which includes a total of 89 yards in the second half; and -10 in the fourth quarter. Even if the offense starts slow, the Dukes will always be in the game with the strong defense.
William & Mary feature much improved dual threat quarterback Hollis Mathis on offense. Last year, Mathis' completion percentage was 52%, this season through two games its up to 60%. He has 379 yards and two touchdowns through the air and has run for 92 and another touchdown. He will be the key to a potential upset of the number one team. Last week against Elon, Freshman back Malachai Imoh ran for 137 yards on just 10 carries and scored three times. The Tribe defense will need to force JMU to throw the ball, and they're going to have to run the ball efficiently to shorten the game.
Fearless Prediction: With so many unknowns for James Madison and the improvement for William & Mary, this game will be closer than you may have though in the preseason. The Dukes still prevail. James Madison 27, William & Mary 17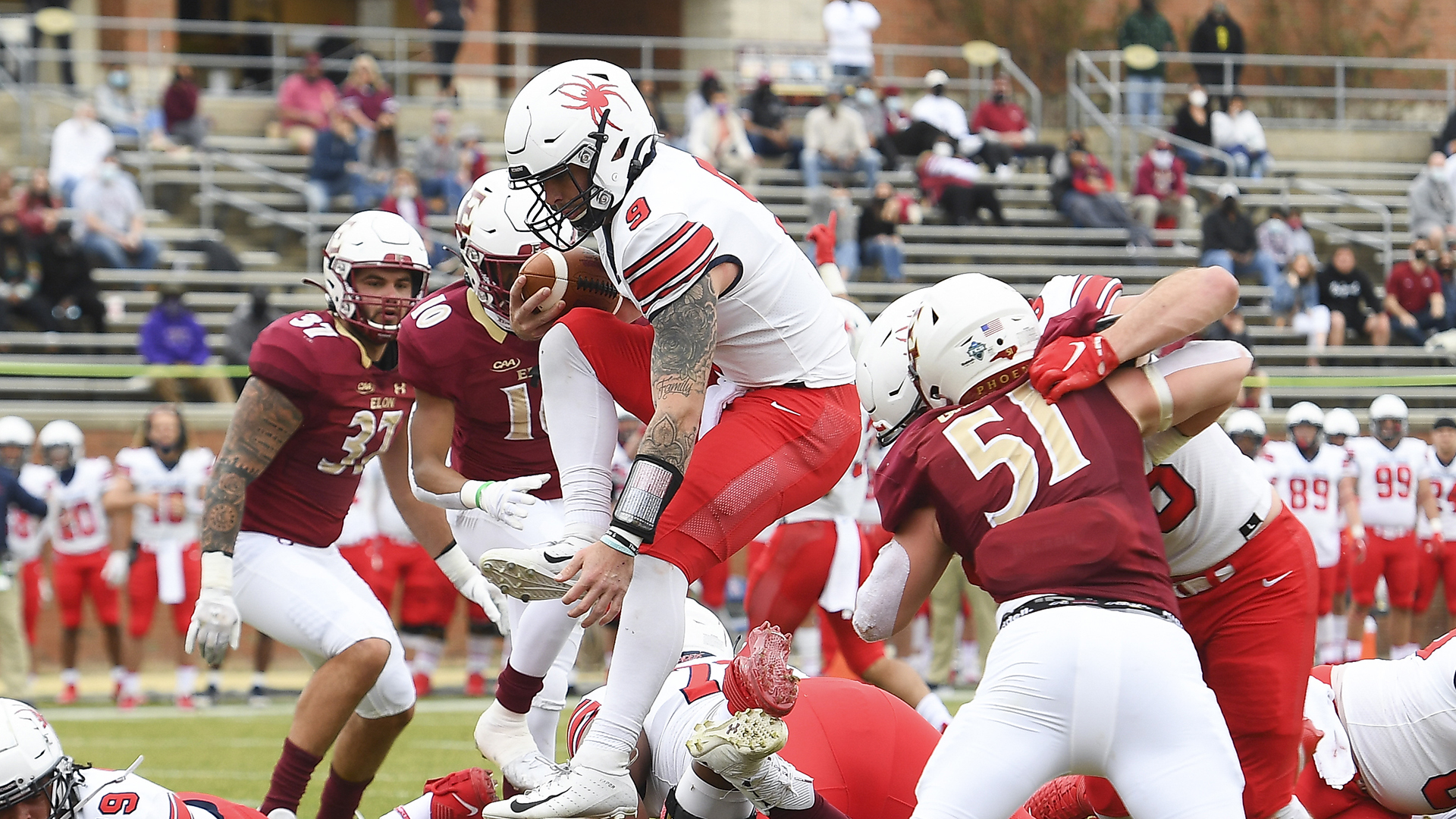 Outside of their inspired play against James Madison and their former coach Curt Cignetti, there hasn't been much to write home about for the Elon football program. Since taking a 17-6 lead over James Madison, the Phoenix have been outscored 45-10 in the last 5 quarters of play. Elon isn't getting much from the offense at 257 yards a game and have compounded that issue by turning the ball over 9 times. The Phoenix are playing out the string and getting some reps for their younger players.
Richmond is off to a 2-0 start, with one of those a 21-14 win against… Elon. They lost the change to really test themselves last week when the game against James Madison was postponed. There is no word on if that game will be made up. On defense, the Spiders allowed just 14 points in each game while scoring 21 and 38 of their own. Opponents are averaging less than 250 yards per game giving the offense a chance to win the game. Joe Mancuso has been good, not great, so far. But he has gotten the job done. He has not thrown an interception so far. Richmond would like a little more in the pass game.
Fearless Prediction: These teams are heading in opposite directions and that will continue this week. Richmond 30, Elon 14
Jamie is a proud 2002 graduate of James Madison University. He's witnessed the growth of the program from no one in the stands in 1998, to the hiring of Mickey Matthews, to the 2004 National Championship, to the 2008 team, to the struggles in the early 2010s, and finally the rebuild under Mike Houston. He also allegedly really enjoys Washington, DC-based Stanley Cup winners.
Reach him at: