Last week, two teams solidified themselves as the top CAA teams, Delaware and James Madison. Delaware kept its hot start going in a 35-21 win over Rhode Island. James Madison finally showed what was expected last week against William & Mary. The Dukes jumped out to a 28-0 lead and then throttled back and cruised to a 38-10 victory. There is one other CAA unbeaten, Richmond.
James Madison/Richmond was postponed this week "due to CoVID protocols at Richmond", according to James Madision's official release, and Delaware/Albany was cancelled due to Albany suspending their spring season due to a very large number of injuries. This leaves two games on the CAA schedule this weekend.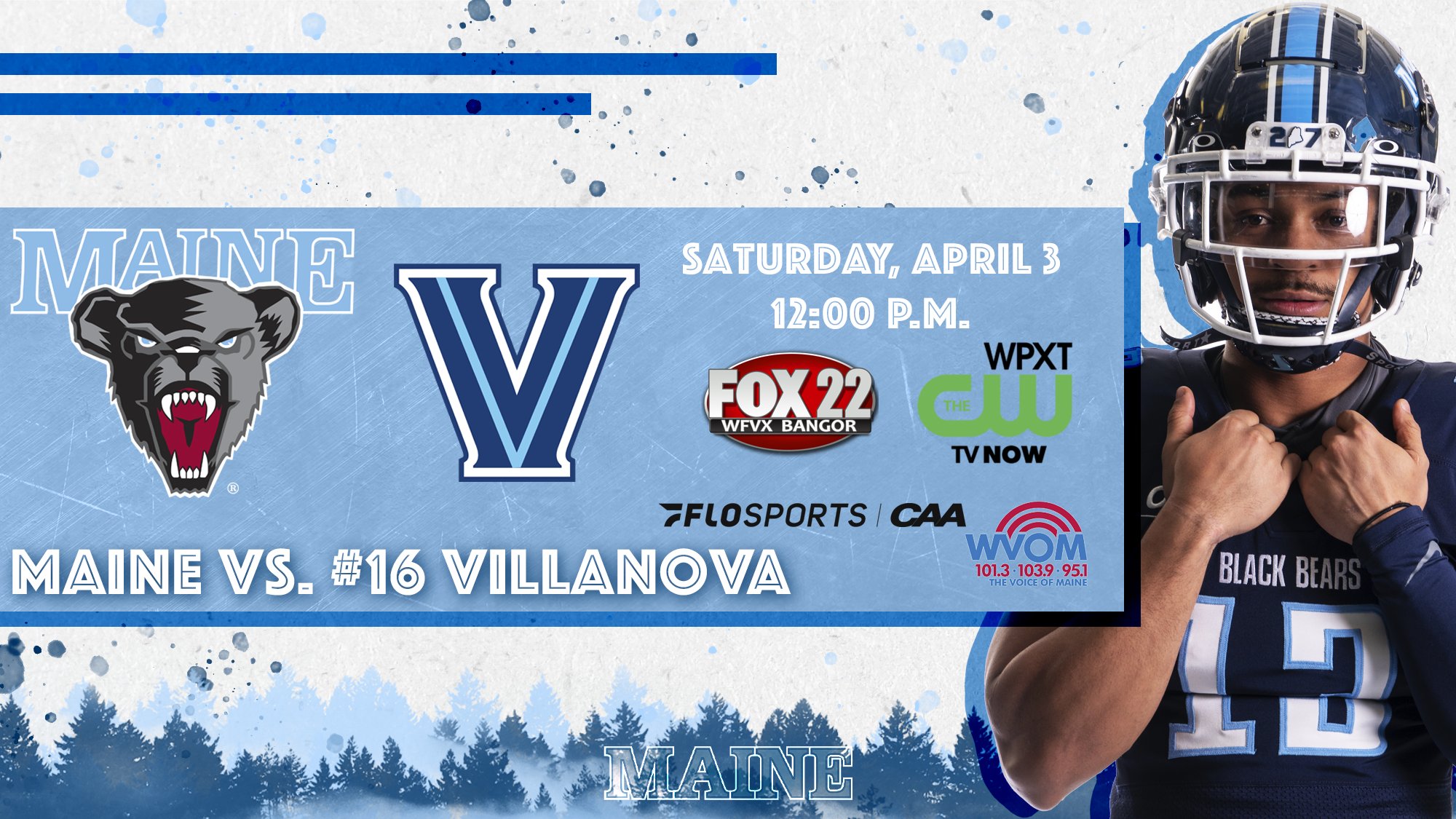 Villanova will finally get back on the field after a bye week and a postponed game against New Hampshire. When we last saw the Wildcats they were losing in overtime to Rhode Island. With a couple weeks between games, the hope is that they were able to clean up some of their defensive lapses and get the offense in sync. Many people predicted Daniel Smith to be the CAA offensive player of the year. But to this point he has not been anywhere near that level. If Villanova wants to get back into the race, he will have to be much better. The Wildcats cannot afford anymore losses. They end the season hosting Delaware, which could decide a playoff berth.
Maine is coming off a bye week. The Black Bears played much better in the previous two week versus how they looked getting blown out by Delaware in week one. They have 38 and 35 points allowed and the defense has allowed fewer points each game as the season ahs progressed. This is a team that was expected to have a veteran, strong defense with an offense that would provide enough balance to make them a contender. There is still time for that but they can afford no more losses. Over the last two games, Joe Fagnano has thrown for eight touchdowns and no interceptions. But Maine isn't getting much from the run game. That will be a key for them moving forward.
Fearless Prediction: This game could go either way based on how the teams have played so far. Villanova still has better playmakers overall, so take the Wildcats in a close contest. Villanova 24, Maine 23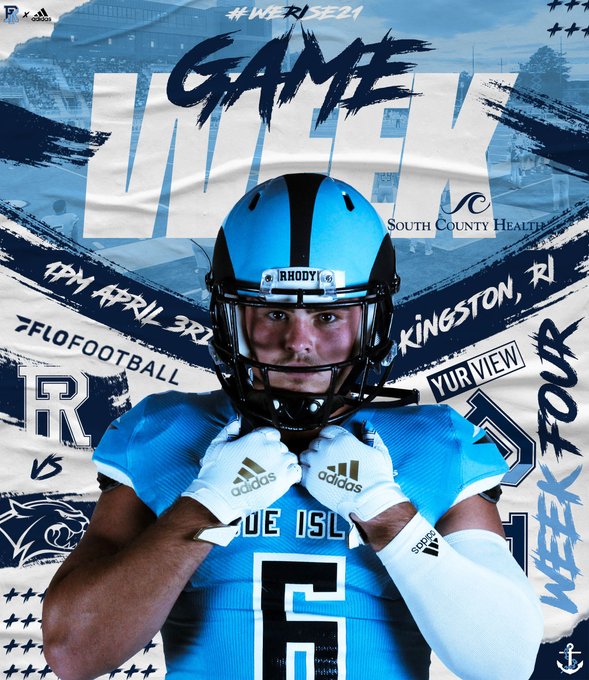 Because of a bye week and Covid postponements, New Hampshire has played only one game so far this season and it was a loss way back on March 5th. The Wildcats were unable to make a comeback against Albany and fell 24-20. There isn't really much we can learn from one game played four weeks ago. But the Wildcats should be rested.
Rhode Island surprised many by beating two ranked teams, albeit both in overtime. Rhode Island has had major issues stopping the run, highlighted by last weeks 361 yards they allowed to Delaware. Allowing teams to keep the chains moving on the ground is a recipe for disaster and it caught the Rams last week. They have been able to score points behind the talents of Kasim Hill and Kevin Brown, Jr. The Rams will be in most of their games, but with even the single loss they suffered, their playoff chances probably no longer exist.
Fearless prediction: This game is tough to call. You have a team who has one game under their belt four weeks ago, and another who seems to have won with smoke and mirrors. New Hampshire is probably the more talented team, though. New Hampshire 27, Rhode Island 24.
Jamie is a proud 2002 graduate of James Madison University. He's witnessed the growth of the program from no one in the stands in 1998, to the hiring of Mickey Matthews, to the 2004 National Championship, to the 2008 team, to the struggles in the early 2010s, and finally the rebuild under Mike Houston. He also allegedly really enjoys Washington, DC-based Stanley Cup winners.
Reach him at: