This week was full of surprises and highlights in the Big Sky, including a Sports Center Top Play of Weber State winning by a 50-yard Hail Mary throw to Justin Malone. In a week that should have been "blowout week" all but one contest was way closer than it should have been. In fact, those three close contests were all decided in the last 10 seconds of their games. Eastern Washington was the one team to hold its own and severely blow out the opposing team. By about six minutes into the EWU-Cal Poly game, it was nearly decided with a 21-0 deficit.
March 27th Review
Idaho and Southern Utah fought tooth and nail to a bitter conclusion of the Vandals winning by one point. The Vandals and Thunderbirds both managed to score three times in the first half, but SUU led by a score of 22-13. When Justin Miller was on a roll it seemed like SUU could score at will. The narrative changed drastically in the other direction after halftime as the Vandal defense found a way to buckle-down and toughen up. Two interceptions made a huge impact on SUU's confidence allowing Nikhil Nayar to connect with Cutrell Haywood for an eight yard touchdown with seven seconds left. The following play resulted in a forced fumble and a narrow victory for the Vandals. Fa'Avae Fa'Avae earned defensive player of the week with 18 tackles in which 11 were solo.
Weber State may have used a majority of their nine lives this week as the balance of the game was decided on the last play of the game. The game was well matched through the first half as the Lumberjacks only trailed by four going into the half. Rashid Shaheed had a player of the week type game as he tallied three catches for 55 yards and a touchdown. Shaheed also started the second half off with fireworks as he returned the kickoff 100 yards for a Weber State touchdown. NAU still had fuel in the tank and passion in their play as they stormed back on a 13-0 point run including a 3:57 long and 95-yard drive leaving Weber with only 17 seconds left. The Wildcats took full advantage and forged a miracle drive.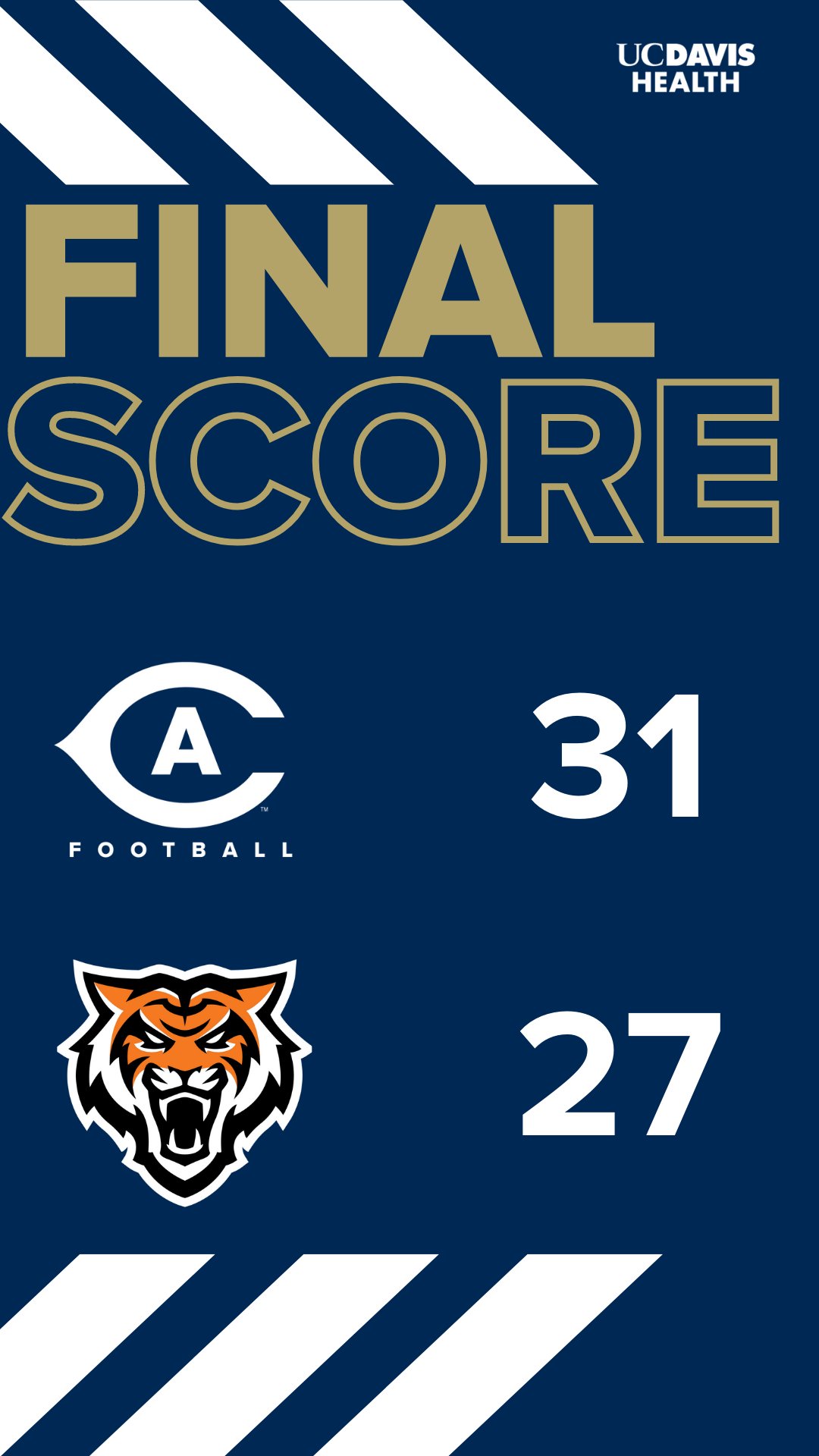 UC Davis allowed Idaho State to hang around in contention all game long. Another game that should have been a blowout became an all too close contest. The Aggies scored first on a 15-yard quarterback run from Hunter Rodrigues to cap off a taxing 4:45 drive. The Bengals would trade-off scores with the Aggies to keep the halftime score razor-thin at 14-13 UCD. Idaho State quarterback Tyler Vander-Waal would compose himself well enough to score two touchdowns in the second half while UCD could only manage two field goals. Time was running away quickly, but the Aggies were able to make a daring escape with a Trent Tompkins four-yard touchdown run with eight seconds left in the game.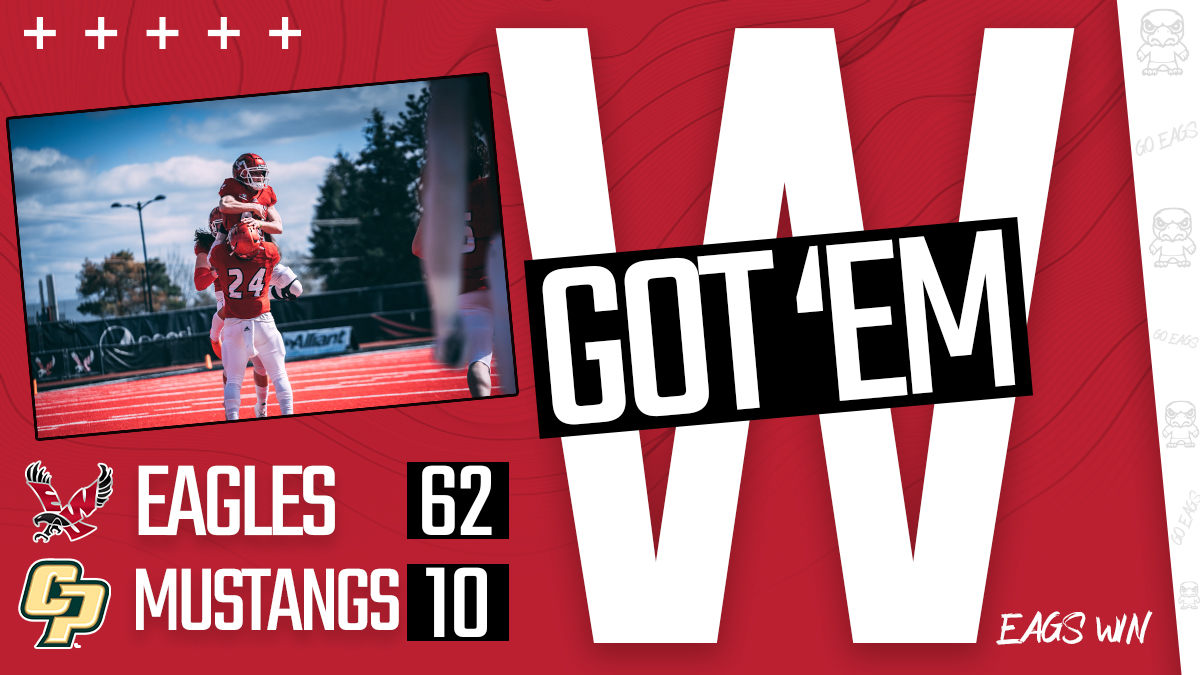 Cal Poly self-destructed early on and did not look back from it. In the first six minutes, EWU scored two offensive touchdowns and one defensive touchdown. Five of the Eagles' seven drives in the first half were touchdowns, one was a field goal, and one was an interception. By halftime, EWU led Beau Baldwin's ponies 45-7 in an absolute obliteration of the Mustangs. Beau Baldwin's first return to Cheney, WA not as an Eagle was probably not as much fun as he imagined in the off-season.
2020 Big Sky Conference Standings
April 3rd Preview
Weber State (3-0) at Southern Utah (1-3) – 2pm MT – PlutoTV Ch 1055 – KSUB 107.7FM/590AM
Weber State is on top of the conference and in the top places of the FCS Top Ten. No way the Wildcats give up their dominance to an underachieving team like Southern Utah. The Thunderbirds may act tough and appear improved, but they still know how to lose games all too well. Look for Weber to overpower them on offense and remain steadfast on defense.
Fearless Prediction: Weber State 42 SUU 20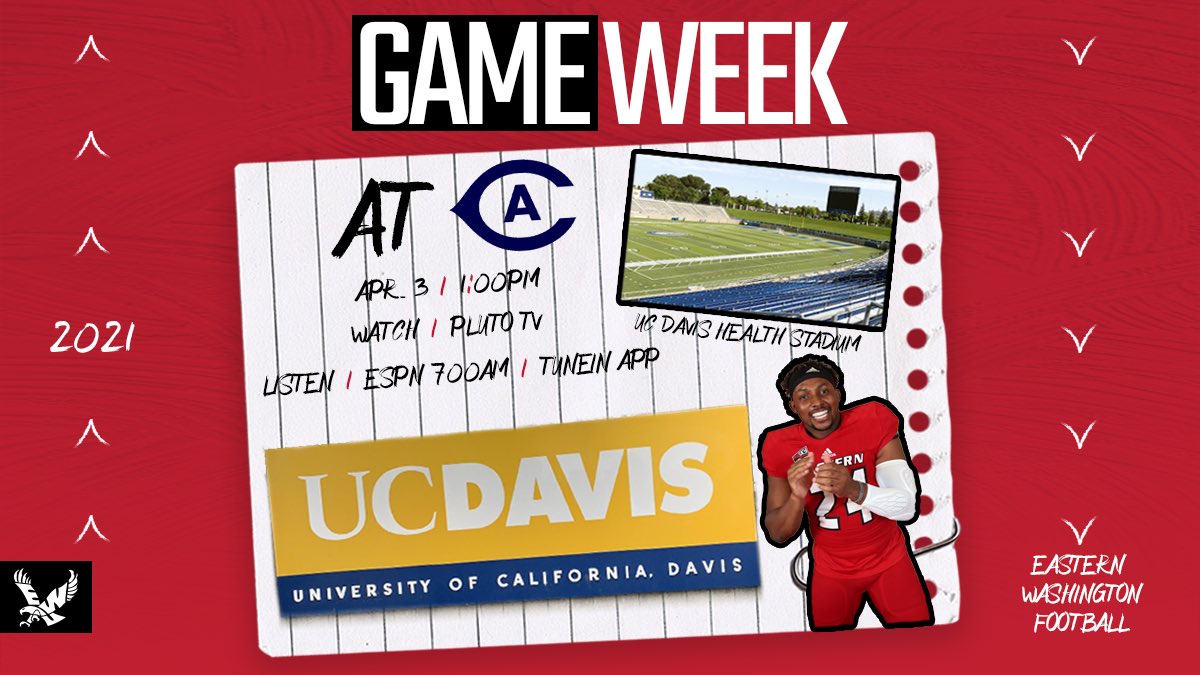 Eastern Washington (3-1) at UC Davis (3-1) – 2pm MT – PlutoTV/ CW 31 – Sports 1140AM
This game could be a playoff deciding contest for second in the Big Sky. With the game at UC Davis, continued wins for Hunter Rodrigues, and the transfer news of Chris Ojoh there are limited scenarios of EWU winning. This is the moment UC Davis will need to propel itself to the playoffs.
Fearless Prediciton: UC Davis 27 EWU 24
Idaho (2-1) at Idaho State (1-3) – 4pm MT – PlutoTV
Battle of the Domes should be very entertaining. A potent ISU offense that has turnover problems and a try anything that works defense will make for an unpredictable group of Bengals. Idaho's slow, steady, and occasionally pays off offense will need to be hyper vigilant in order to stop the outstanding arm strength of Vander-Waal.
Fearless Prediction: Idaho 34 Idaho State 31
My name is Ben Schleiger and I'm your representative for the Big Sky Conference. I have done work for multiple newspapers and sports blogs including The Johnstown Breeze, The University of Northern Colorado Mirror, and Mile High Maniac. I am a proud alumnus of the University of Northern Colorado with a degree in Psychology and a minor in Political Science. In my free time, I like watching sports, playing video games, and trying new foods.