Five players including Desmond Ridder from Cincinnati, Caleb Huntley from Ball State, Jalen Cropper from Fresno State, Jarell White from Cincinnati, and Avery Williams from Boise State have been selected as the College Sports Journal All-Stars for the week ending Nov. 15, 2020 from the NCAA Division I FBS Group of Five schools.
Desmond Ridder, Cincinnati, QB, Jr., Louisville Ky.
Ridder was responsible for four touchdowns and had 402 yards of total offense to help Cincinnati remain unbeaten with a 55-17 win against East Carolina. Ridder completed 24 of 31 passes for a season-high 327 yards and three touchdowns (33, 45, 12) and added a team-high 75 rushing yards including a 7-yard TD. Ridder, who leads the Bearcats with 14 touchdown passes and nine rushing scores, has accounted for 17 touchdowns in the Bearcats' last four games.

Caleb Huntley, Ball State, RB, Sr., Atlanta, Ga.
Huntley ran for a career-high 204 yards and matched his career-best with three touchdowns in Ball State's 38-31 victory over Eastern Michigan. He scored the game-winning touchdown on a 1-yard plunge with 6 seconds left. Huntley carried the ball 34 times, one shy of his career high. He surpassed the 100-yard mark for the sixth straight game, tying a Ball State record, and became the first BSU player to top 200 yards since 2016. Through two games, Huntley leads the MAC in both rushing average (167) and touchdowns (5).

Jalen Cropper, Fresno State, WR, Soph., Parlier, Calif.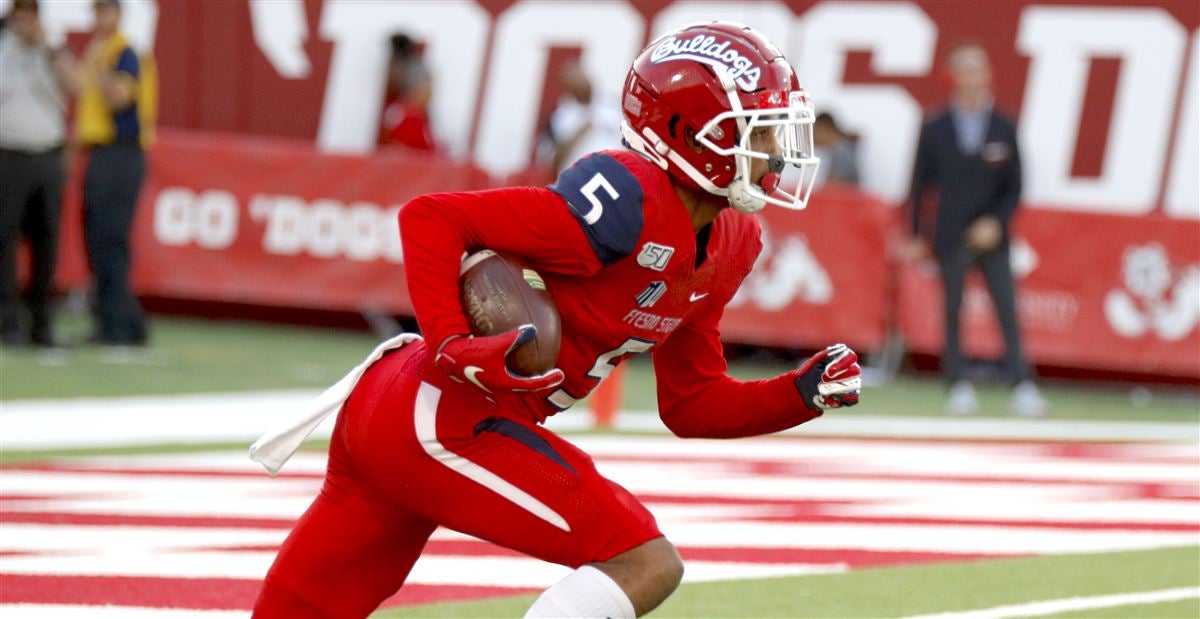 Cropper helped lead Fresno State to a 35-16 victory at Utah State, improving the Bulldogs to 3-1 on the season. He recorded single-game career highs in receptions (10), receiving yards (202) and receiving touchdowns (3). The 10 receptions, which are the second-most in a single game by a Mountain West pass-catcher this season, are the most by a Bulldog since Nov. 17, 2018. He became the first Bulldog with more than 200 receiving yards since current NFL Green Bay Packer Davante Adam's on Nov. 29, 2013. He hauled in a career-best 59-yard touchdown early in the second quarter. Cropper lso returned three kickoffs for 54 yards, ending the game with 256 all-purpose yards.
Jarell White, Cincinnati, LB, Sr., Cincinnati, Ohio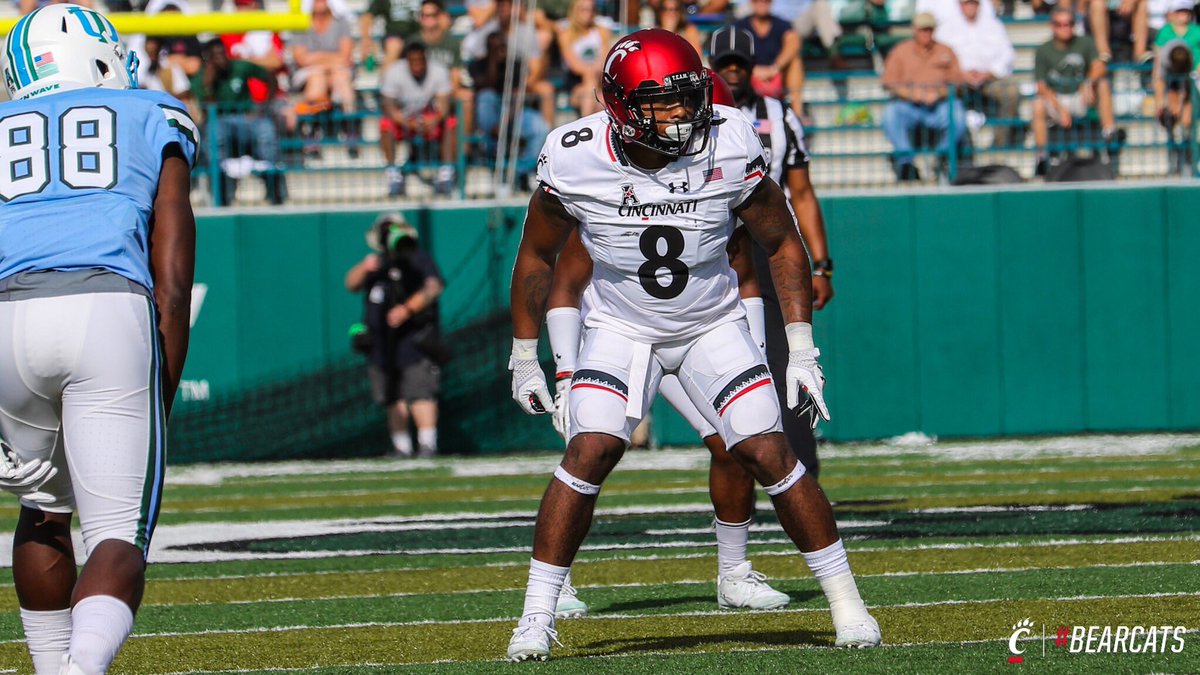 White led a Cincinnati defense that limited East Carolina to 17 points and 293 total yards in the Bearcats' 55-17 win. White had seven tackles, including a sack, and scored his first career touchdown on a 26-yard interception in the first quarter. White leads the American Athletic Conference with 9.3 tackles per game this season.
Avery Williams, Boise State, PR, Sr., Pasadena, Calif.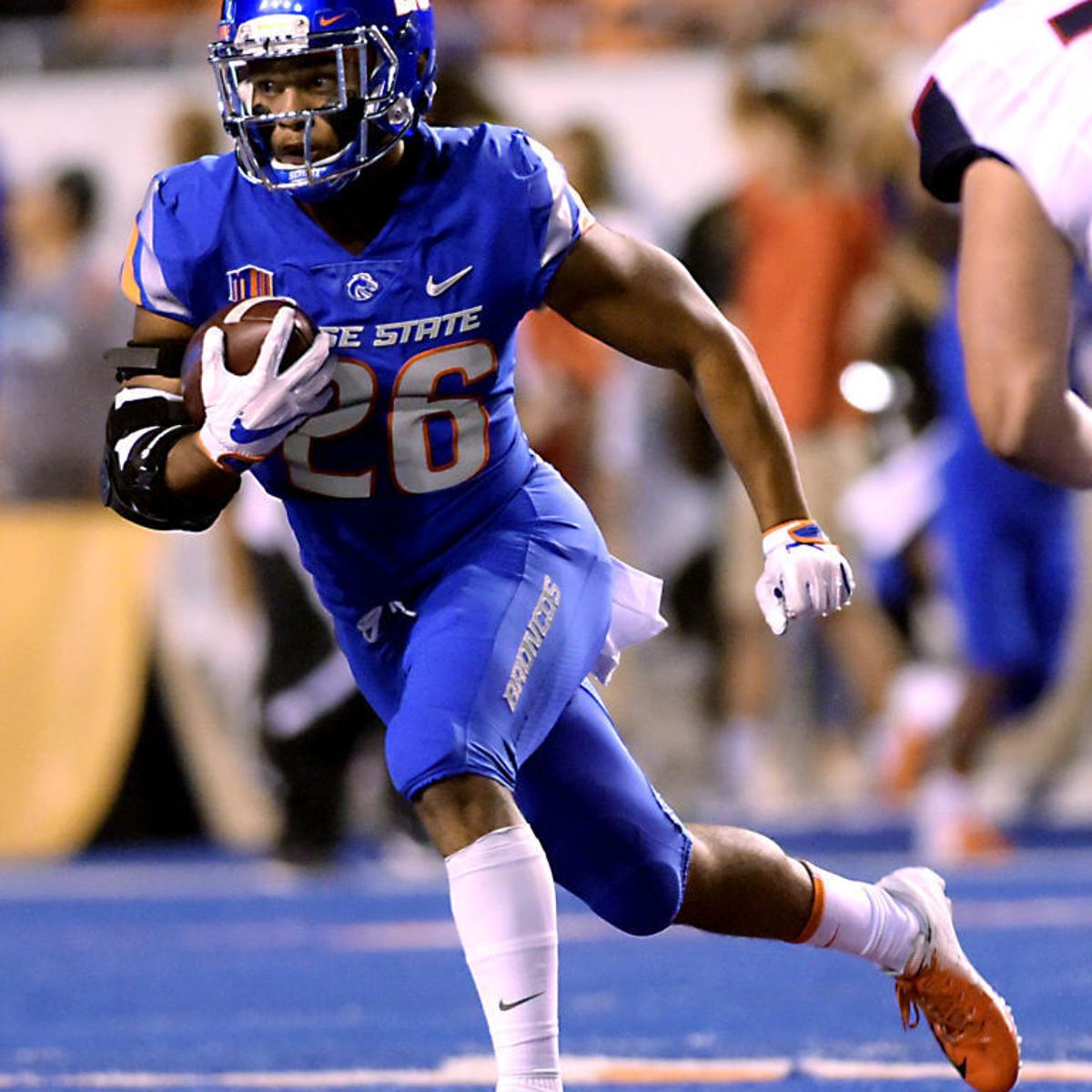 Williams blocked two punts in Boise State's victory over Colorado State, improving the Broncos to 3-1 on the year. Both blocked punts resulted in Boise State touchdowns, with Williams recovering the first one in the end zone for the game's opening score and the second was scooped by teammate DJ Schramm and returned 20 yards for a touchdown. He averaged 12.1 yards per punt return, with a long of 33.
Originally from LaMoure, North Dakota, Kent is a 1996 graduate of North Dakota State University. His prior writing experience is over 15 years having previously worked with D2football.com, I-AA.org, and College Sporting News before coming to College Sports Journal in 2016. His main focus is college football is the Missouri Valley Football Conference within the Division I FCS. And in 2017, he began also to look at the FBS Group of Five conferences of the American Athletic, Conference USA, Mid-American, Mountain West, and Sun Belt.
Reach him at this email or click below: