Five players including Trey Quinn from SMU, Jason Driskel from Florida Atlantic, Taylor Lamb from Appalachian State, Marcus Davenport from Texas-San Antonio, and Jake Verity from East Carolina have been selected as the College Sports Journal All-Stars for the week ending October 22nd, 2017 from the NCAA Division I FBS Group of Five schools.
The honorees are listed here with their achievements and their school, position, class, and hometown.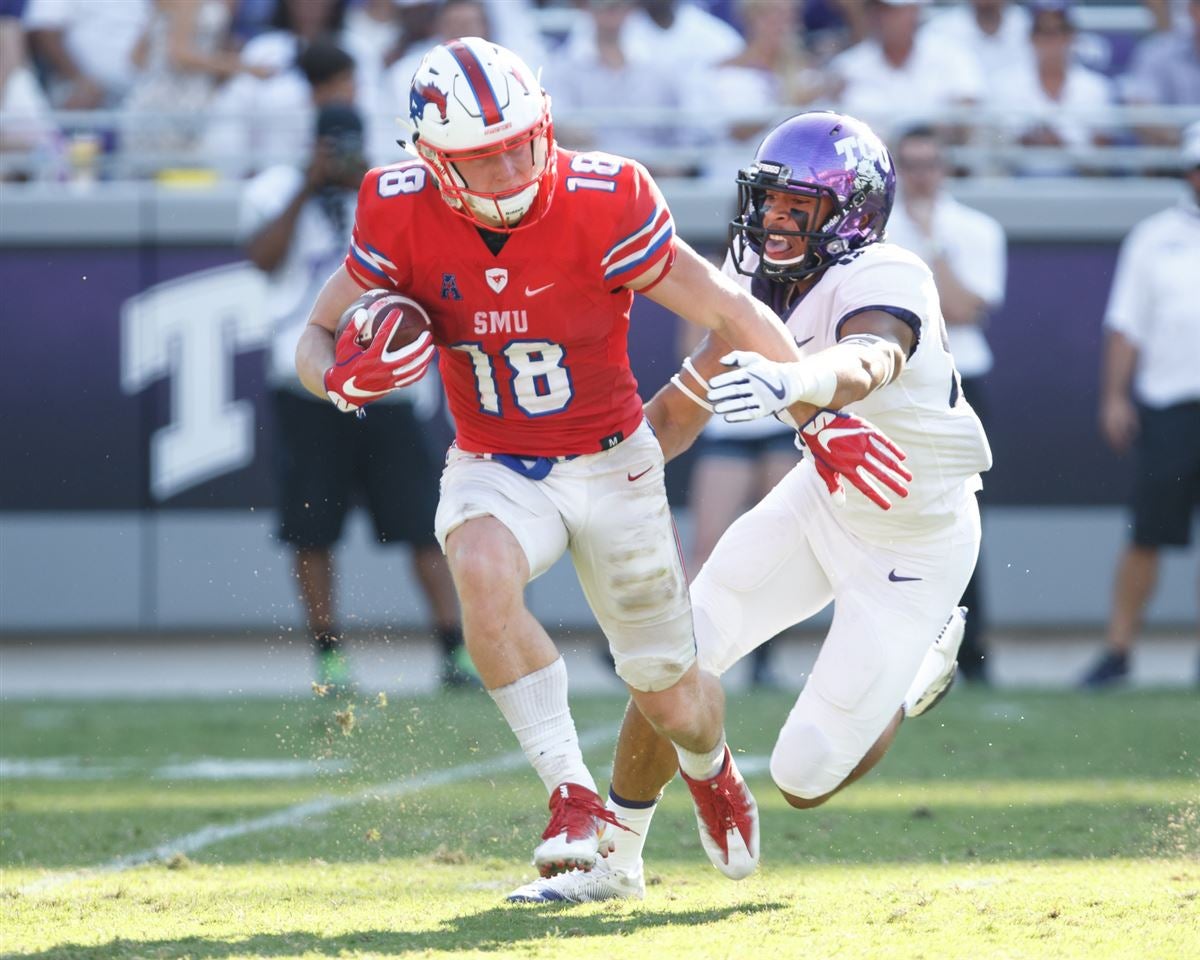 Trey Quinn, SMU, WR, Jr., Lake Charles, La.
Quinn became the first player in this century to register at least 15 receptions in three consecutive games as he had 17 catches for a career-high 186 yards in SMU's 31-28 win at Cincinnati. Quinn's 17th catch against the Bearcats was a 28-yard reception in overtime on fourth-and-22 to set up the deciding field goal, and he had three receptions for first downs on a fourth-quarter drive that put the Mustangs ahead 28-20. Quinn, who accounted for 11 of SMU's 26 first downs for the game, enters this week as the national leader in receptions (10.1 per game) and is fifth nationally in receiving yards (110.4 ypg).
Jason Driskel, Florida Atlantic, QB, R-Jr., Oviedo, Fla.
Driskel guided Florida Atlantic to a C-USA all-time record of 804 total yards, just 11 yards shy of the most yards record by an FBS team in 2017. He led the Owls to scores on 10-of-10 drives, with the longest scoring drive at just 4:22 as they averaged just 17.6 seconds per play, showing Driskel's ability to guide the up-tempo offense. Driskel had his best passing performance of the season, going 24-for-35 for 357 yards with two touchdown passes and no interceptions. His longest pass of the night was a 69-yard scoring strike to freshman Willie Wright to put the Owls up 24-0 in the first quarter. Driskel was also credited with four carries for 68 yards (long run of 33) and a touchdown. His individual total yardage on the night was 425 yards and he used seven receivers, five of which had at least one play of 17 yards or more.

Taylor Lamb, Appalachian State, QB, Sr., Calhoun, Ga.
Taylor Lamb threw for a career-high 427 passing yards with two TDs and no interceptions in the Mountaineers' 37-29 win over Coastal Carolina. His 427 yards rank second-most in a game in school history (Armanti Edwards – 433 vs. South Carolina State in 2008) and third-most by a Sun Belt QB this year. On his first TD pass of the game, Lamb became App State's all-time leader with 75 before adding one more. Lamb is now tied for third place in SBC history with 76 TD passes, the same total FAU's Rusty Smith had from 2005-09. Lamb has led Sun Belt leading App State to second-half come-from-behind victories in all four league games this year.
Marcus Davenport, UTSA, DE, Sr., San Antonio, Tex.
Davenport was a force on defense in UTSA's 20-7 win against Rice on Saturday night at the Alamodome. He registered a career high-tying 11 tackles (six solo), including two sacks and 3.5 tackles for loss, and he tallied a pass breakup and a fumble return for a touchdown to help the Roadrunners to their third-straight win over the Owls. Davenport scooped up a fumble by the Rice quarterback and returned it 34 yards for the game's first score midway through the first quarter. It marked his first career TD and the second fumble return for a touchdown by UTSA this season. Davenport now has 32 tackles, 12 TFLs, 6.5 sacks, seven quarterback pressures and four pass breakups on the season. He ranks second among all FBS players with 2.0 TFLs per game and fifth with 1.08 sacks per game.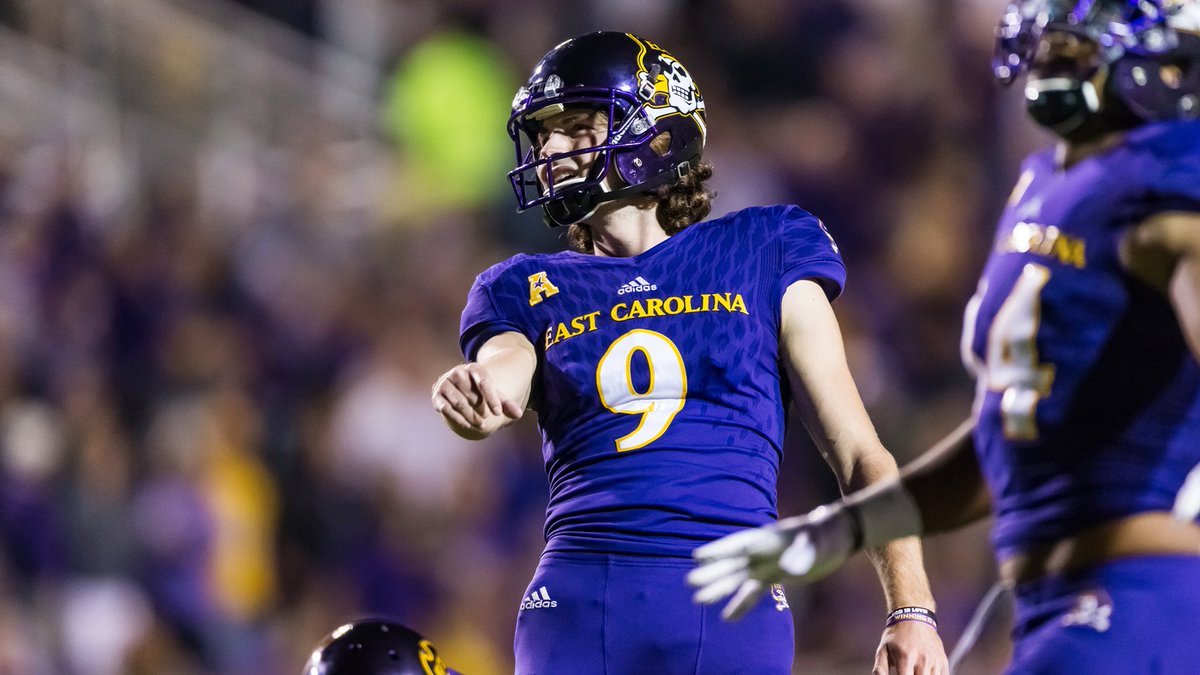 Jake Verity, East Carolina, PK, So., Bremen, Ga.
Verity kicked four field goals, tying ECU's single-game record, and was perfect on three PATs to account for a career-high 15 points in a 33-17 win against BYU. Verity helped ECU build a 19-10 lead through three quarters with field goals of 42, 42, 32 and 33 yards.
Originally from LaMoure, North Dakota, Kent is a 1996 graduate of North Dakota State University. His prior writing experience is over 15 years having previously worked with D2football.com, I-AA.org, and College Sporting News before coming to College Sports Journal in 2016. His main focus is college football is the Missouri Valley Football Conference within the Division I FCS. And in 2017, he began also to look at the FBS Group of Five conferences of the American Athletic, Conference USA, Mid-American, Mountain West, and Sun Belt.
Reach him at this email or click below: