College Sports Journal FBS Group of Five National Players of the Week-Sept. 24
Five players including Blake LaRussa from Old Dominion, Jordan Love from Utah State, Mitchell Guadagni from Toledo, William Bradley-King from Arkansas State, and Reggie Roberson Jr. from SMU have been selected as the College Sports Journal All-Stars for the week ending Sept. 24, 2018 from the NCAA Division I FBS Group of Five schools.
The honorees are listed here with their achievements and their school, position, class, and hometown.
Blake LaRussa, QB, Old Dominion, Jr., Virginia Beach, Va.
LaRussa did not start but came in on Old Dominion's second series of offense to put up career-highs across the board in a 49-35 upset win over AP Top 15 Virginia Tech. He completed 30-of-49 passes for 495 yards with four passing touchdowns, and he rushed for 19 yards and another score. LaRussa led the Monarchs on touchdown drives on their final four drives, with each covering at least 65 yards. The 495 passing yards is the second-most ever allowed to an individual by Virginia Tech, trailing only Scott Milanovich's 498 for Maryland in 1993.
Jordan Love, QB, Utah State, Soph., Bakersfield, Calif.
In Utah State's 42-32 victory against Air Force in the Aggies Mountain West opener, completed 26-of-38 passes for 356 yards and two touchdowns. The 356 passing yards are a career-high, while the two passing touchdowns tie a career-best. Love, who has led Utah State to its first 3-1 start since 2012, has helped the Aggies score at least 30 points in all four games this season.
Mitchell Guadagni, QB, Toledo, Jr., Hudson, Ohio
Guadagni accounted for six touchdowns in a 63-44 win over Nevada. Guadagni completed 15-of-24 passes for 211 yards and four touchdowns. He also rushed for a career-high 131 yards and two touchdowns, including a 27-yard touchdown run in the second quarter and a 34-yarder in the fourth quarter that closed out the scoring in the contest. He became the first Toledo quarterback to rush for 100 yards in a game since Aaron Opelt (109 yards against Colorado, Sept. 11, 2009). His 131 rushing yards are the second most in program history by a quarterback, trailing only Maurice Hall's 142 yards vs. Bowling Green in 1979.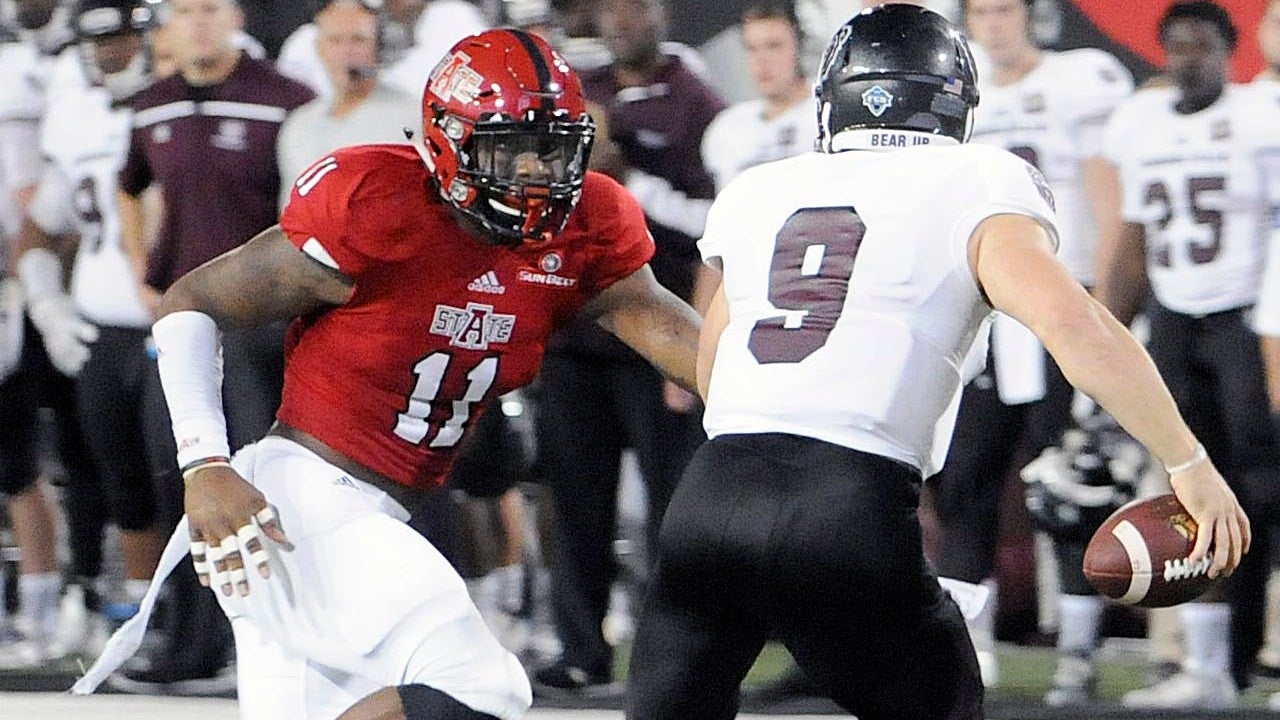 William Bradley-King, DE, Arkansas State, So., Kansas City, Mo.
Bradley-King recorded his second career forced fumble while setting new career highs with nine tackles, 2.5 tackles for loss and 1.5 sacks during Arkansas State's 27-20 victory over UNLV. With the Red Wolves leading 27-20, Bradley-King recorded a strip-sack on fourth down that ended UNLV's final possession and secured the victory for Arkansas State. The Kansas City, Mo., native also posted a sack on the final play of the first half, helping preserve a six-point A-State lead by not allowing UNLV quarterback Armani Rogers to get off a pass to the end zone. He additionally came up with tackles on two third-down plays that forced UNLV punts during the game.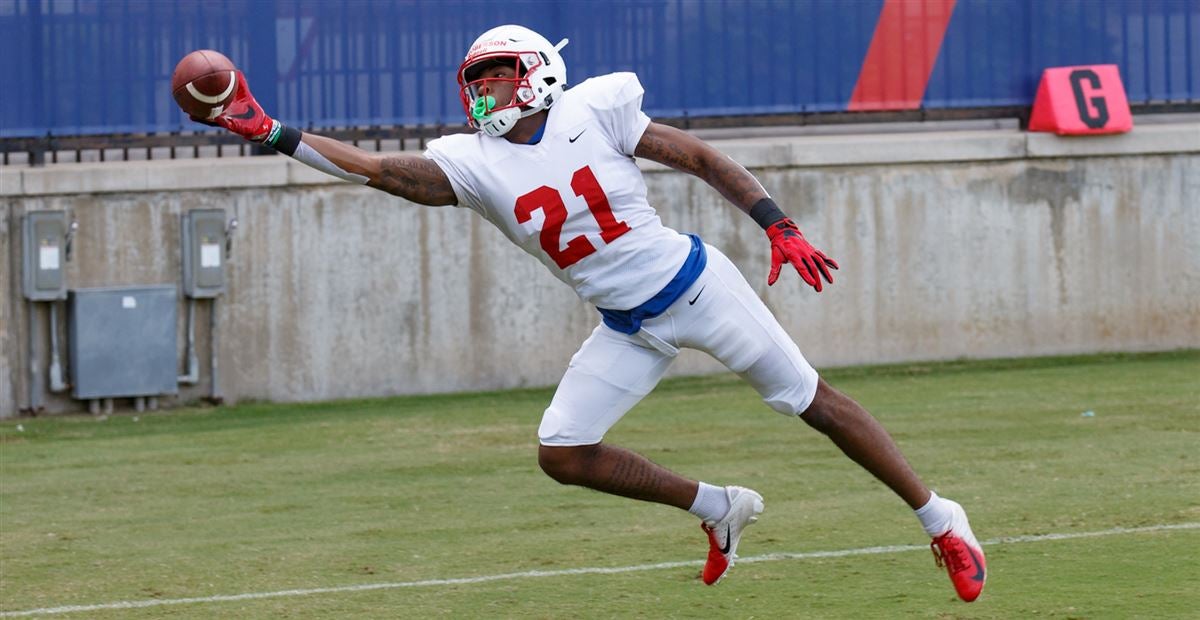 Reggie Roberson Jr., WR/KR, SMU, Soph., DeSoto, Tex.
Roberson had 167 all-purpose yards and scored two touchdowns, including a key 98-yard kickoff return, to help SMU to a 31-30 win against Navy in the Mustangs' conference opener. Roberson, whose kickoff return gave the Mustangs a 17-14 lead in the third quarter, also had four receptions for 38 yards and a touchdown.
Originally from LaMoure, North Dakota, Kent is a 1996 graduate of North Dakota State University. His prior writing experience is over 15 years having previously worked with D2football.com, I-AA.org, and College Sporting News before coming to College Sports Journal in 2016. His main focus is college football is the Missouri Valley Football Conference within the Division I FCS. And in 2017, he began also to look at the FBS Group of Five conferences of the American Athletic, Conference USA, Mid-American, Mountain West, and Sun Belt.
Reach him at this email or click below: