College Sports Journal FCS National Players of the Week-Sept. 3
Six players including Zach Bednarczyk from Villanova, Christian Lopez from North Alabama, Dominick Bragalone from Lehigh, Pace Temple from Butler, Franklin "Mac" McCain III from North Carolina A&T, and Lorran Fonsceca from Nicholls have been selected as the College Sports Journal All-Stars for the week ending Sept. 3, 2018 from the NCAA Division I FCS schools.
The honorees are listed here with their achievements and their school, position, class, and hometown.
Zach Bednarczyk, QB, Villanova, Sr., Wallington, NJ.
Bednarczyk completed 29 of 40 passes for 254 yards with one interception as he led the Wildcat offense to a 19-17 victory over Temple. The Wallington, NJ native had touchdown passes of 1 yard to Ryan Bell and 17 yards to Brandon Chadbourn to put Villanova ahead 13-3 in the first quarter, and later found Jarrett McClenton for a 30-yard touchdown pass midway through the fourth quarter to put the Wildcats on top.
Christian Lopez, QB, North Alabama, Jr., Henderson, NV
In his first start at North Alabama in the program's first-ever game as a member of FCS, Lopez and his Lions orchestrated a stunning 34-30 victory over the defending Big Sky Champions with a last-second touchdown pass to wideout Dexter Boykin. Lopez, in his first start at North Alabama, threw for 350 yards and three touchdowns and also rushed 15 times for 105 yards and another score.
Dominick Bragalone, RB, Lehigh, Sr., South Williamsport, PA
Bragalone opened his 2018 campaign by rushing for 137 yards on 29 carries in Lehigh's 21-19 victory over Saint Francis. He posted his eighth consecutive regular season 100-yard rushing game and the 18th of his career. The South Williamsport, Pa native scored on runs of 52, two and 11 yards, the middle of which gave Lehigh its first lead of the day, 14-10 going into halftime. The three touchdown rushes tied Bragalone with Rod Gardner for Lehigh's career rushing touchdown record at 42, and his 137 yards gave him first place on Lehigh's all-time rushing yardage list as well.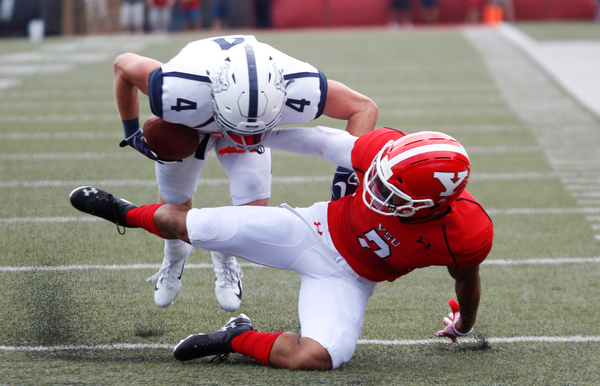 Pace Temple, WR, Butler, Sr., Geneva, IL
Pace caught 14 passes for 167 yards and 1 touchdown, and also added a critical recovery of an onsides kick to help set up Butler's shock 23-21 upset victory over Youngstown State. Butler had never before beaten the Penguins in their history, losing 31-7 in 2010 and 44-13 in 2014.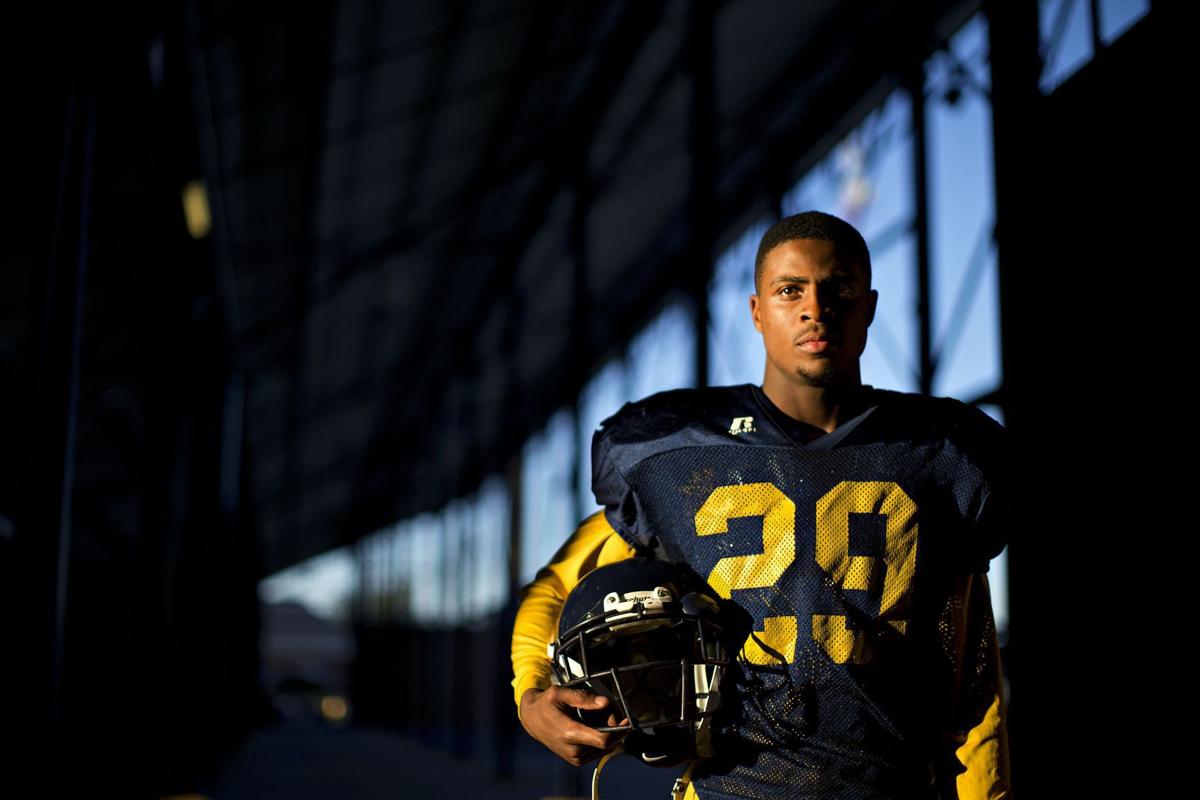 Franklin "Mac" McCain III, DB, Houston, R-So., Greensboro, NC
Mac notched 11 tackles and four passes defensed against East Carolina in the Aggies 28-23 upset victory, but it was his electrifying 100 yard interception return for touchdown that set the upset in motion. With the Pirates driving, his jaw-dropping return for touchdown took what could have been a potential two-score lead and made it a 7-3 Aggie lead instead.
Lorran Fonseca, PK, Sr., Nicholls, Hercules, CA
Fonseca drilled a 43 yard field goal to tie Kansas with under a minute to play, setting up the Colonels' overtime upset of the Jayhawks, 26-23. The Hercules, California native made 2 extra points and 2 field goals and produced 4 touchbacks on kickoffs.