The PFL starts their 2019 journeys this week with the most diverse out-of-conference slate in all fo the FCS. Butler takes on the defending FCS National Champion North Dakota State Bison, and nearby D-II Union (KY) takes on Morehead State, but the most interesting matchup might involve two surprise teams that could be a big factor in their conference races.
BYE: Marist, Dayton
Conference Game of the Week:
Georgetown (0-0) at Davidson (0-0)
When: Saturday August 31st, 1:00pm
Where: Richardson Stadium, Davidson, NC
TV/Streaming: Davidson Athletics

Georgetown Hoyas
By all accounts, the Hoyas shattered their preseason expectations last season to finish a respectable tie for 2rd in the Patriot League title race. Though their 5-6 season didn't end they way they'd liked – an incredible 4th quarter collapse prevented finishing in second outright to Holy Cross – in 2019 Georgetown's sights are set higher than .500 and respectability.
Key Player: Georgetown wins with defense, and 6'0, 280 lb DE Khristian Tate is one of the best defensive ends in the Patriot League. Last year's breakout junior campaign was monstrous, with 54 tackles, 16 1/2 tackles for loss, and 10 sacks. He'll be a critical part of Georgetown's effort to slow down Davidson's daunting rushing attack.

Davidson Wildcats
Say what you want about the Wildcats and their feather-light schedule last year – Davidson was a mighty entertaining football team last year. Under first-year head coach Scott Abell, the Runnin' Cats (at least that should be what they're called) ran roughshod over opposing defenses, leading the FCS statistically in rushing yards per game (442.9 per game). Against D-III Guilford, Davidson set FCS records with 964 total yards and 685 rushing yards in a 91-61 victory. Their 6-5 record was their first winning season since 2007.
Key Player: The Wildcats have a stable of running backs that run over their opposition, but the lead stallion of the stable is RB Wesley Dugger, who led Davidson with 1,246 yards and 16 touchdowns. Already a vocal leader, he's actually in a position to expand his running game even further as the injury that sidelined him his senior year in high school becomes an even more distant memory.
Fearless Prediction: It's hard to escape the narrative that this is going to be the tale of an unstoppable force (Davidson's running game) going against an immovable object (Georgetown's defense). It feels like this might be a nip-and-tuck game, until Davidson's relentless rushing attack finally outlasts the Hoyas. Davidson in a squeaker. Davidson 24, Georgetown 21.

Fearless predictions for the rest of the slate
Union (KY) (0-0) at Morehead State (0-0), Thursday, August 31st, 6:00pm, Jayne Stadium, Morehead, KY, ESPN+ (cable subscription required)
It's been 73 seasons (1946) since Morehead State and Union met on the gridiron. The series is tied 4-4-2, and it's about to become 5-4-2 with a resounding win. Morehead State 45, Union (KY) 3.
Valparaiso (0-0) at Eastern Kentucky (0-0), Thursday August 29th, 7:00pm, Roy Kidd Stadium, Richmond, KY, ESPN+ (cable subscription required)
New Valparaiso head coach Landon Fox will have his hands full with this dark horse candidate to win the OVC title. This one won't be close. EKU 55, Valparaiso 21
Jacksonville (0-0) at Richmond (0-0), Thursday August 29th, 7:00pm, Robins Stadium, Richmond, VA, MASN, CAA.tv, FLO Football
Richmond has struggled the last couple years on defense, but the Spiders should be able to pull off a fairly easy opening game victory against a Dolphin team that is undergoing a massive rebuild. Richmond 42, Jacksonville 6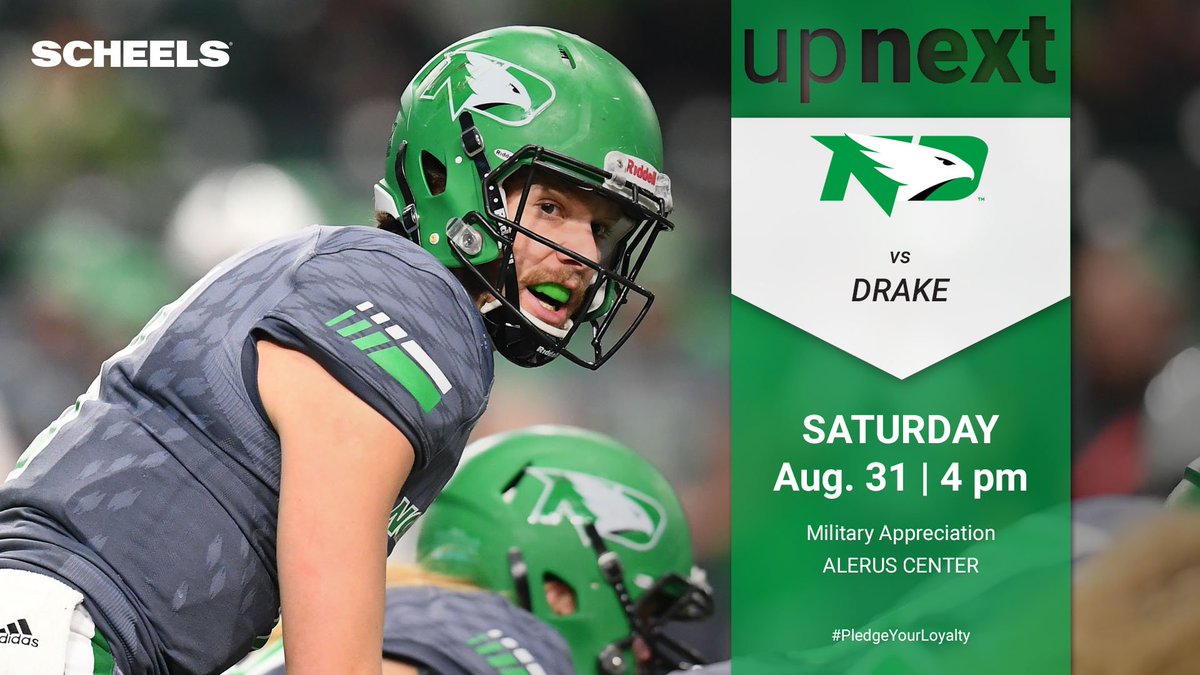 Drake (0-0) at North Dakota (0-0), Saturday, August 31st, 4:00pm, Alerus Stadium, Grand Forks, ND, Midco SN, MediaCom SN 22, Fox College Sports Pacific, Pluto.TV
This is the premier PFL/MVFC matchup in the state of North Dakota. Of course, that's because the Butler/North Dakota State tilt will be happening at Target Field in Minneapolis, MN. Unlike the game in Minnesota, this one could be an interesting game – the last time these two teams met in 2015, the Fighting Hawks barely held on for a 21-18 win. Drake will still lose, but it will be close. North Dakota 28, Drake 27
Butler (0-0) vs. North Dakota State (0-0), Saturday, August 31st, 4:00pm, Target Field, Minneapolis, MN, ESPN+ (cable subscription required)
Butler has to be given major props for being a part of this historic game that will give Butler football and their fans an unforgettable experience. The Bison will take care of business, however. North Dakota State 55, Butler 10
San Diego (0-0) at Cal Poly (0-0) – Saturday, August 31st, 2:00 pm PT – Alex P. Spanos Stadium, San Luis Obispo, CA, Pluto.TV
If this game was last year Cal Poly would be in for a narrow win, but with the graduation of Cal Poly RB Joe Protheroe, the Mustangs will suffer big-time offensively. And San Diego, as ever, are never pushovers. High expectations for the Toroeros bear themselves out in San Luis Obispo. San Diego 28, Cal Poly 20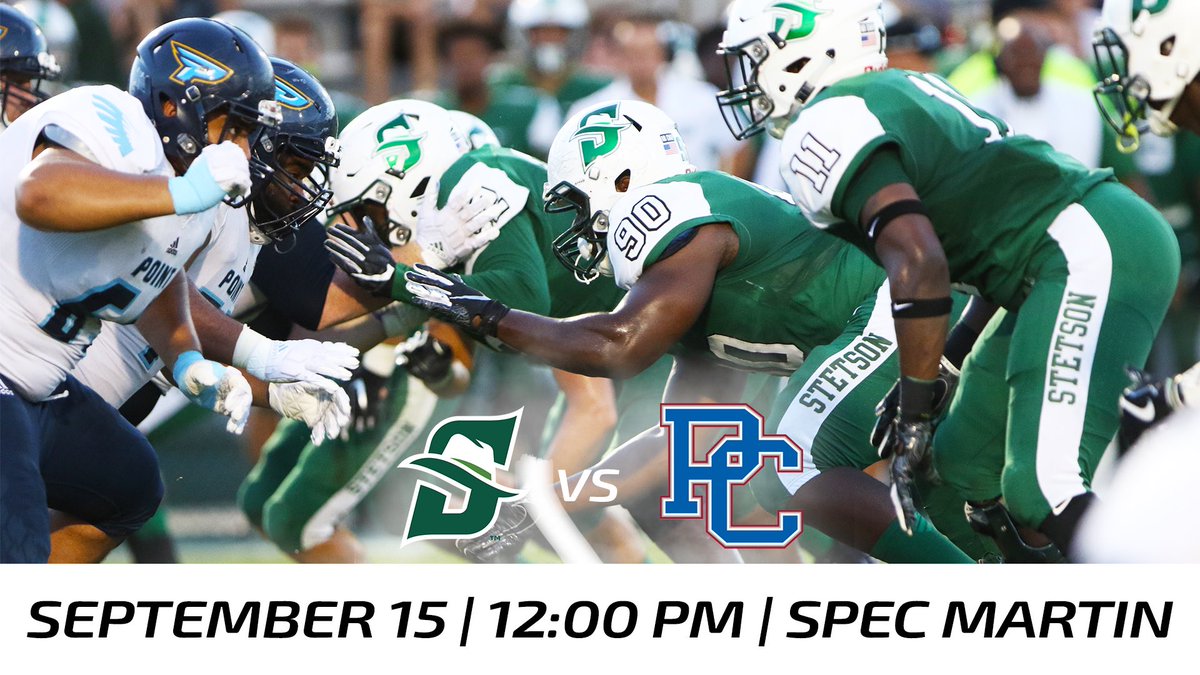 Presbyterian (0-0) at Stetson (0-0), Saturday August 31st, 7:00pm, Spec Martin Municipal Stadium, DeLand, FL, ESPN+ (cable subscription required)
Stetson will have a golden opportunity that they are for real when they welcome a Presbyterian squad that is transitioning from the scholarship Big South to the non-scholarship PFL. The Hatters will show that you don't need scholarships to get wins. Stetson 31, Presbyterian 9