College Sports Journal Southern Conference Previews: Week of 10/5/2019
Last week's Southern Conference slate was headlined by an exciting 4OT game that saw Samford outlast The Citadel 61-55. Samford has rattled off three straight wins after a slow start. The SoCon looks to be shaking down into three distinct tiers with Furman, Samford and The Citadel as the top tier. Wofford, East Tennessee State and Chattanooga make up the middle tier and Mercer, VMI and Western Carolina bring up the rear. Even with three teams in the top tier, this looks like a two bid league.
BYE: NONE
Conference Game of the Week:
Furman (3-2, 2-0) at Samford (3-2, 2-0)
Where: Seibert Stadium, Samford, AL
When: Saturday October 5th, 3:00 PM
TV/Streaming: ESPN+ ($$, subscription req'd)

Furman Paladins
Furman is one drive in each of two games away from being 5-0 with two FBS wins. As it stands they lost both of those games, but still look to be a strong team. The Paladins did struggle against an East Tennessee squad that most thought they would roll over, but in the end, the Paladins came away victorious. This week is key for Furman in the Southern Conference race. They have a bye next week and would love to be 4-2 heading into their matchup with The Citadel in two weeks. The end of the season brings their yearly showdown with Wofford, a game that can go either way no matter how either team is playing coming in.
Key Player: QB Darren Grainger has done a great job running Furmans hybrid option offense. Despite a below average completion percentage, Grainger does not turn the ball over, having thrown only two interceptions all year. Grainger has accounted for 11 touchdowns early in the year, making sure the Paladins are putting points on the board. With the way Samford has been scoring, Furman may have to match that output and a lot of that rests on the shoulders of Darren Grainger.
Samford Bulldogs
Samford started the year with two straight losses that both looked like below average losses. However, a few short weeks later Youngstown State and Tennessee Tech are a combined 8-1 and Samford hasn't lost since. What originally looked like a bad season approaching all of a sudden looks like a potential playoff season. In true Samford form, the offense is leading the way at a clip of 43 yards per game. A win this week will make Samford the SoCon favorite.
Key Player: QB Chris Oladokun had taken the reins of the Samford offense since midway through week one. However, last week against The Citadel, Oladokun suffered and injury and in stepped Liam Welch. The opening day starter, Welch struggled to get anything going against Youngstown State. when pressed into action last week, Welch threw for three touchdowns and ran in the game winning score in the fourth overtime.
Fearless Prediction: This may be the most difficult game of the week to predict. It may come down to who can make a defensive stop in the fourth quarter. Furman is the team that will get that stop and pull out a big win. Furman 34, Samford 31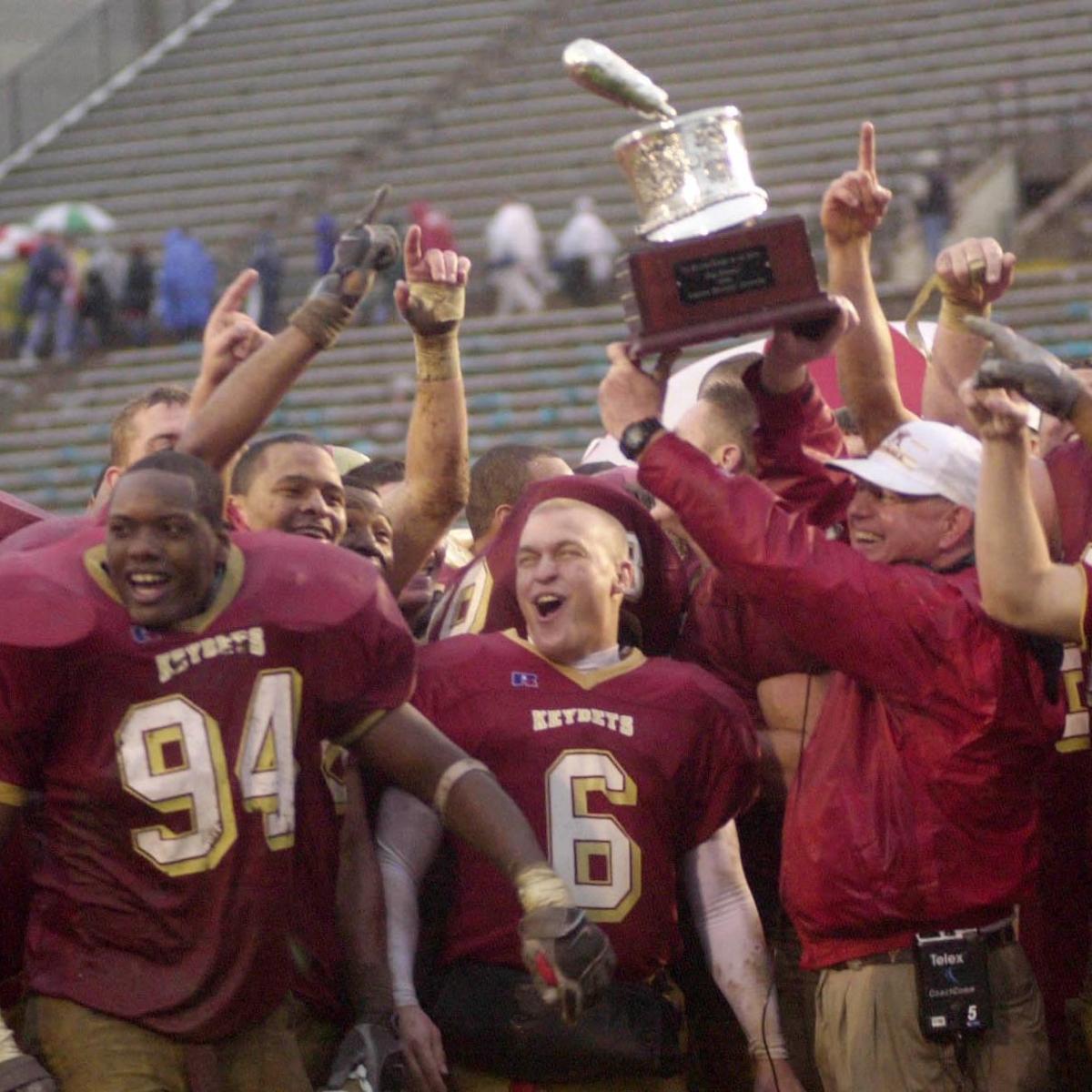 Fearless predictions for the rest of the slate
VMI (2-3, 1-1) at The Citadel (2-3, 0-1), Saturday October 5th, 2:00 PM Johnson Hagood Memorial Stadium, Charleston, SC, Nexstar, ESPN+ ($$, subscription req'd)
The Citadel needs this victory to keep their playoff hopes alive. While VMI looks to be a bit improved, they don't have enough to beat the Bulldogs. The Citadel 41, VMI 27
Wofford (2-2, 1-1) at East Tennessee State (2-3, 0-2). Saturday October 5th, 3:30 PM, Greene Stadium, Johnson City, TN, ESPN College Extra, ESPN3 (subscription req'd)
Both of these teams thought they would be fighting for the conference title at the beginning of the year. But now they are fighting to stay in the race. The Buccaneers will narrowly put a nail in the Terriers coffin. East Tennessee State 20, Wofford 19
Gardner-Webb (1-3) at Western Carolina (1-3), Saturday October 5th, 3:30 PM, Bob Waters Field, Cullowhee, NC, ESPN+ ($$, subscription req'd)
Not much to see in this game, but take the team with the more talented player. In this case that's the Catamount's Tyrie Adams. Western Carolina 31, Gardner-Webb 17
Chattanooga (2-3, 1-0) at Mercer (2-3, 1-1), Saturday October 5, 4:00 PM Five Star Stadium, Macon, GA, ESPN+ ($$, subscription req'd)
Both of these teams had thoughts of competing for a playoff berth. At this point it doesn't look like either one will be in consideration. The Mocs are a bit better than the Bears. Chattanooga 24, Mercer 20
Jamie is a proud 2002 graduate of James Madison University. He's witnessed the growth of the program from no one in the stands in 1998, to the hiring of Mickey Matthews, to the 2004 National Championship, to the 2008 team, to the struggles in the early 2010s, and finally the rebuild under Mike Houston. He also allegedly really enjoys Washington, DC-based Stanley Cup winners.
Reach him at: