It has taken until the last week of the regular season, but we finally have some clarity in the Southland Conference. With Sam Houston State losing at home to Northwestern State, that left the league open to Central Arkansas, Nicholls and Southeastern Louisiana. All three then wound up winning last week, which is bad news for Central Arkansas. Having lost to both teams, the Bears can do better than tie for the conference title and hope for an at large bid. Their resume, which includes a win over a bowl eligible FBS team, should be strong enough to get them into the field when the bracket is released Sunday morning. On Thursday night in Hammond, LA, the Southland title will be decided when Nicholls faces Southeastern Louisiana. The winner of that game will be the Southland Champion for 2019. The loser will be on the playoff bubble and may not get in.
BYE: NONE
Conference Game of the Week:
Nicholls (7-4, 6-2) at Southeastern Louisiana (7-3, 6-2)
Where: Strawberry Stadium, Hammond, LA
When: Thursday November 21st, 7:00 PM
TV/Streaming: CST, ESPN+ ($$/subscription req'd)
Nicholls Colonels
Despite an uneven season overall, Nicholls has their first goal sitting right in front of them – the Southland Championship. The Colonels won the conference last year and were the overwhelming favorite to repeat in the preseason. The season has not been a cakewalk by any stretch, but a win will get the Colonels the repeat title that they strive for. A two game losing streak in the middle of the season brought questions on the Colonels but they have persevered and rattled off three straight wins coming into this week's rivalry matchup with Southeastern Louisiana. The "River Bell Classic" this year means a lot more than just the "River Bell" trophy – it also means at least a share of the Southland Championship and an automatic bid to the FCS Playoffs.
Key Player: Senior QB Chase Fourcade is looking to stake his claim as one of the best players in Nicholls history. A big game in a conference clinching win would go a long way to the Colonels fans holding him in that regard. Fourcade is on the watch list for the Payton Award and is the motor of the Colonels offense. He has thrown for over 2400 yards and 12 touchdowns while also rushing for 566 and another 11 touchdowns. Fourcade is a tough player to game plan for since he can beat you through the air or on the ground. The Colonels will be counting on Fourcade to deliver the win and Southland title.
Southeastern Louisiana Lions
Before the season started, no one was talking about Southeastern Louisiana as a potential Southland Champion. But in their first game they easily beat what most people thought would be a top ten Jacksonville State team. JSU hasn't lived up to their end of the bargain but the Lions have kept rolling right through the season. They have a home game on a Thursday night to shock everyone and win the Southland conference. The Lions are 7-2 against FCS competition and are on a four game winning streak. A couple weeks ago, they dominated Central Arkansas in a shocking 34-0 win. If the Lions happen to lose this game, there is still a chance a 7-3 FCS record gets them in the field.
Key Player: Prior to the season, we called the Southland the conference of quarterbacks. We have not been let down versus that prediction this season. For Southeastern Louisiana, the man under center has been Chason Virgil. On the year, Virgil has 2500 passing yards and 17 touchdowns. He does have 9 interceptions, so he needs to avoid the turnover against Nicholls.
Fearless Prediction: A game under the lights for a conference title, this has the makings of a classic. Southeastern Louisiana 34, Nicholls 31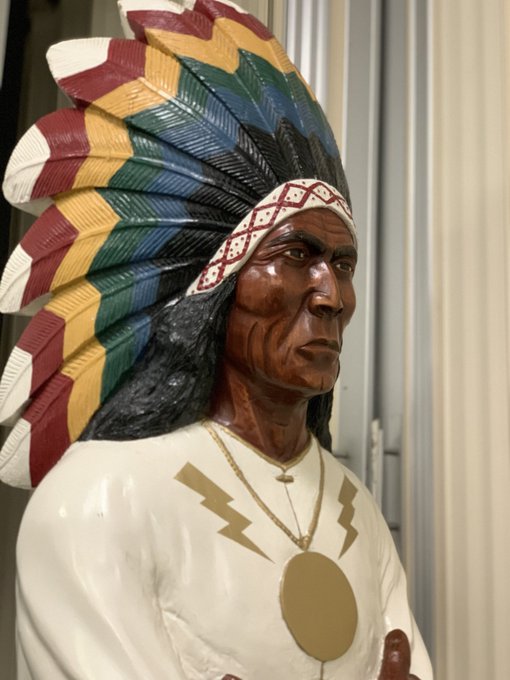 Fearless predictions for the rest of the slate
Stephen F Austin (2-9, 2-6) at Northwestern State (3-8, 3-5), Thursday November 21st, 7:00pm, Turpin Stadium, Natchitoches, LA, Northwestern State Athletics
Neither one of these teams had a great season, but Northwestern State has been extremely competitive over the last month. They'll end the year with a win – and one of the best game trophies in all of FCS, "Chief Caddo". Northwestern State 31, Stephen F Austin 16
Central Arkansas (8-3, 6-2) at Incarnate Word (5-6, 4-4), Friday November 22nd, 7:30 PM, Benson Stadium, San Antonio, TX, ESPN+ ($$/subscription req'd)
Central Arkansas cant afford a slip up. A win and help could get them into the seed discussion. Central Arkansas 38, Incarnate Word 30
Houston Baptist (5-6, 2-5) at Sam Houston State (6-5, 5-3), Saturday November 23rd, 1:00 PM, Bowers Stadium, Huntsville, TX, ESPN+ ($$/subscription req'd)
A .500 record means entirely different things for each of these two teams. But that's where they'll wind up thanks to a plethora of Sam Houston injuries. Houston Baptist 28, Sam Houston State 24
McNeese State (6-5, 4-4) at Lamar (4-7, 2-6), Saturday November 23rd, 4:00 PM, Provost Umphrey Stadium, Lamar, TX, ESPN3 (cable subscription req'd)
McNeese gets to 7-5 and hopes craziness ensues and they find a berth. Not likely, but they will take care of business to make it matter. McNeese State 23, Lamar 13
Abilene Christian (5-6) at FBS Mississippi State (4-6), Saturday November 16th, 4:00 PM, Davis Wade Stadium, Starkville, MS, SEC Network Alternate, Watch ESPN App (subscription req'd)
Abilene Christian hoped to take a step forward this year, but it just didn't happen. They close the year with a loss to an FBS program. Mississippi State 54, Abilene Christian 13
Jamie is a proud 2002 graduate of James Madison University. He's witnessed the growth of the program from no one in the stands in 1998, to the hiring of Mickey Matthews, to the 2004 National Championship, to the 2008 team, to the struggles in the early 2010s, and finally the rebuild under Mike Houston. He also allegedly really enjoys Washington, DC-based Stanley Cup winners.
Reach him at: