Week three was highlighted by a couple of much maligned teams pulling off exciting upsets – Houston Baptist 53-52 over South Dakota and VMI 31-24 over East Tennessee State in overtime. The marquee matchup of the week certainly lived up to its billing. Jacksonville State stormed back with 21 fourth quarter points to beat Eastern Washington. Most teams are a week away from starting conference play, so business is about to pick up in the FCS
North Dakota State Bison (3-0)
Another week, another great performance by Trey Lance. The Bison easily handled Delaware. They now return over in what could be a statement game against UC Davis.
James Madison Dukes (2-1)
James Madison handled another inferior opponent last week, dominating Morgan State. The Dukes play their last non conference game this week against Chattanooga before starting conference play with a tough road matchup at Elon.
South Dakota State Jackrabbits (2-1)
South Dakota State again played with J'Bore Gibbs in an easy win over Drake. The Jackrabbits know that its not the non conference that people will look at. It will be how they perform in the MVFC, especially against their rivals from NDSU.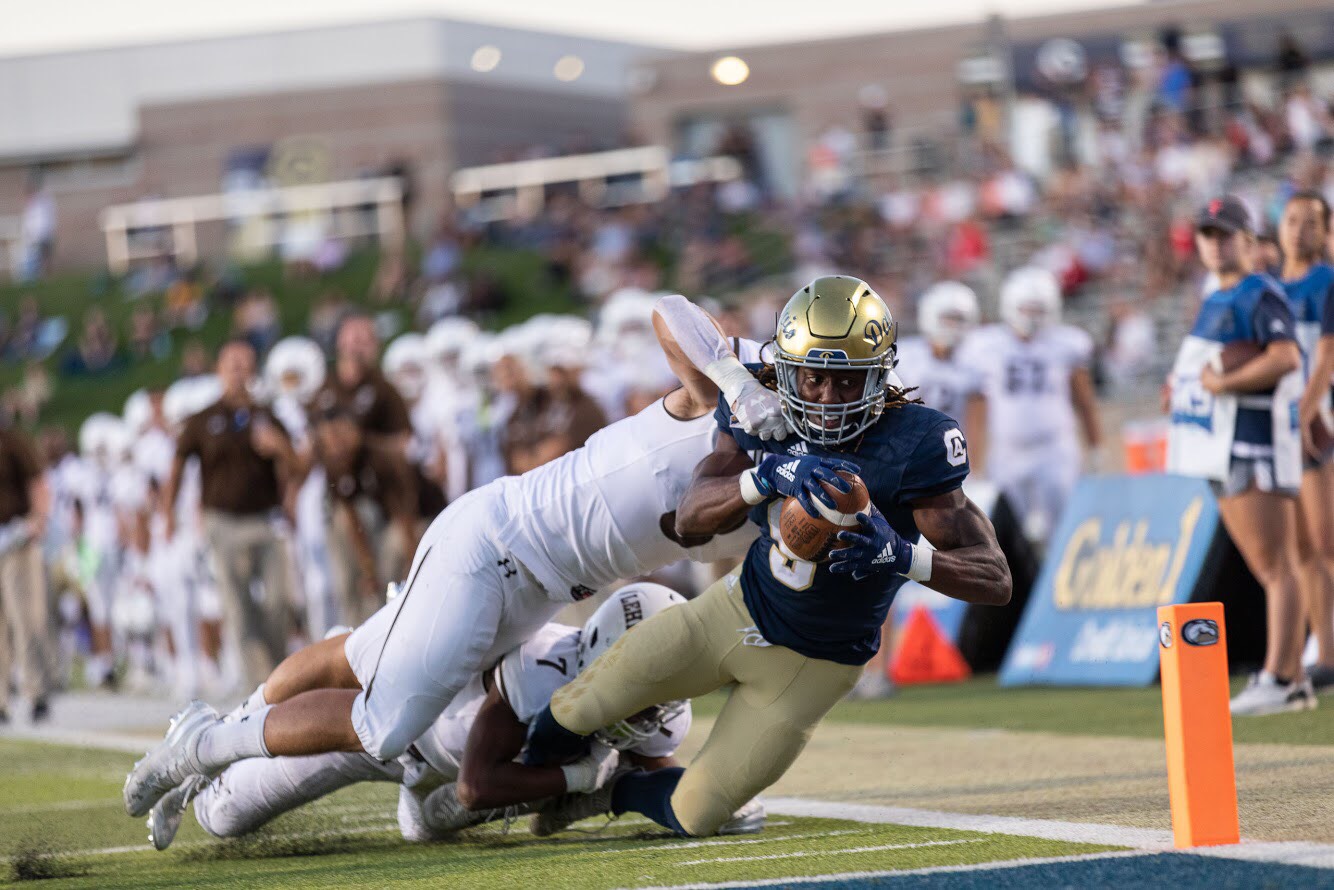 UC Davis Aggies (2-1)
UC Davis did not get caught by the trap game against Lehigh. Coach Dan Hawkins will have this team ready for the Fargodome on Saturday in what should be a very interesting game.
Towson Tigers (3-0)
Yeedee Thaenrat scored four short yardage touchdowns for the Tigers in their 22 point win over Maine. Towson will be a team to be reckoned with all year as they head through CAA play.
Montana State Bobcats (2-1)
Montana State did not have as easy a time as some would have thought against Western Illinois, but they picked up the win and that's what matters most. The Bobcats look like they could win the Big Sky, but they will be tested in a couple weeks against Northern Arizona.
Central Arkansas Bears (3-0)
Another week, another fourth quarter comeback for Central Arkansas. People will want to see more complete games from the Bears moving forward. But at 3-0 they look like they could be the top team in the Southland
Northern Iowa Panthers (1-1)
Northern Iowa took the off weekend to rest up for MVFC play. They'll need to be fresh. The Panthers have an upcoming three game gauntlet of Weber State, Youngstown State and North Dakota State.
Illinois State Redbirds (2-1)
Illinois State has two tough games coming up – Northern Arizona and North Dakota State. They'll need to win one of them to maintain their playoff resume.
Furman Paladins (1-2)
Another week, another close loss for the Paladins against an FBS opponent. Furman led at the half only to fall behind and have their comeback effort halted on a poor call on an onside kick they recovered.
Eastern Washington Eagles (1-2)
Eastern Washington let one slip away against Jacksonville State. The game was in hand and the Eagles couldn't close the job. There are questions around the defense that are going to have to be answered if the Eagles expect to return to Frisco.
Weber State Wildcats (1-2)
Weber State played their second FBS opponent in three weeks and hung tough. The Wildcats fell in the end, but their defense is for real. FCS teams will have problems scoring against them.
Jacksonville State Gamecocks (2-1)
The Gamecocks picked up a huge statement win over Eastern Washington. It looked like the Eagles would easily leave Burgess-Snow with a victory, but Zerrick Cooper led a perfect 21 point fourth quarter comeback to secure the win in the last two minutes.
Maine Black Bears (1-2)
Maine did not get the result they wanted in a lopsided loss to Towson. The Black Bears were missing Deshawn Stevens and it showed on the field. The schedule doesn't get any easier from here, so Maine needs to find the right combinations or they will fall out of the race early.
Nicholls Colonels (1-1)
Nicholls struggled against Prairie View A&M, but eventually was able to pull out the win on the back of Chase Fourcade. If the Colonels struggle against Stephen F Austin, there will be questions about their long term viability.
Kennesaw State Owls (2-1)
The Owls blitzed past Alabama State. Kennesaw's lack of a potential signature win will hurt them come selection Sunday.
Elon Phoenix (2-1)
Elon easily got past Richmond behind the play of Davis Cheek. The Phoenix play Wake Forest this week before former coach Curt Cignetti and James Madison come to town .
Montana Grizzlies (2-1)
Montana got blitzed by a good Oregon team. That doesn't hurt them in the long run. Big Sky play is where this team will make its name.
North Carolina A&T Aggies (2-1)
North Carolina A&T struggled for much of the game against Charleston Southern. But they did what good teams do – they found a way to win. The Celebration Bowl favorites start MEAC play after a week off.
Southeastern Louisiana Lions (1-1)
The Lions gave Ole Miss a good fight before falling by 11. This team may be better than most are giving them credit for. Chason Virgil is very good under center.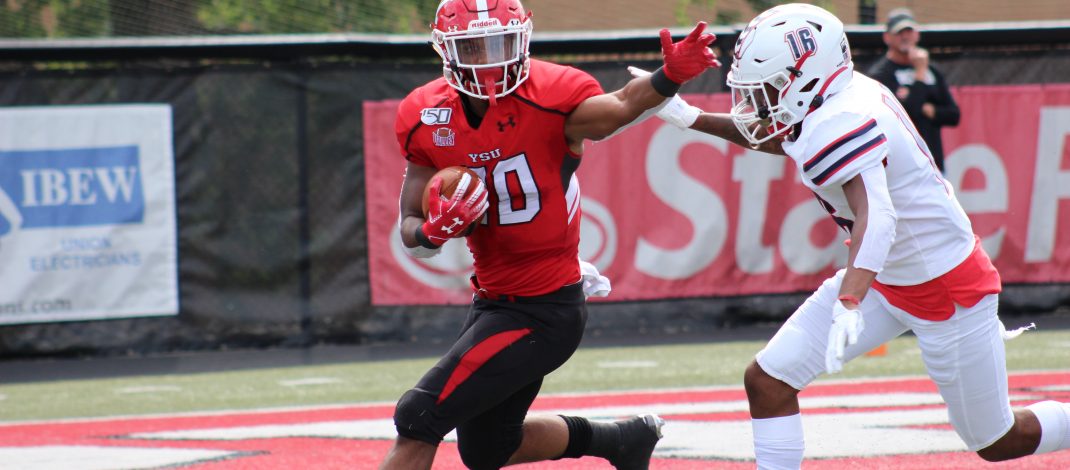 Youngstown State Penguins (3-0)
Youngstown State has opened the season with three strong wins and should pick up a fourth heading into MVFC play. The Penguins look poised to return to the playoffs for the first time since 2016.
Villanova Wildcats (3-0)
We know Villanova can beat up on Patriot League teams having already defeated three of them. We get to quickly find out how they will fare against CAA opponents with upcoming back to back games against Towson and Maine.
Princeton Tigers (0-0)
Princeton finally gets its season underway this week where they can earn their ranking and start climbing the ladder.
Southeast Missouri State Redhawks (1-2)
The Redhawks never got anything going against Missouri. Everyone is looking at their week eight matchup with Jacksonville State as the one that will decide the OVC. SEMO should win all of their games leading up to that one.
Yale Bulldogs (0-0)
Yale gets underway this week against a better-than-you-think Holy Cross team. The Bulldogs are the Ivy League favorite.
Others Receiving Votes: The Citadel, Delaware, McNeese State, South Carolina State, Stony Brook
Voter Panel: Charles Burton, Kent Schmidt, Jamie Williams, Preston Adams, Ben Schleiger
Jamie is a proud 2002 graduate of James Madison University. He's witnessed the growth of the program from no one in the stands in 1998, to the hiring of Mickey Matthews, to the 2004 National Championship, to the 2008 team, to the struggles in the early 2010s, and finally the rebuild under Mike Houston. He also allegedly really enjoys Washington, DC-based Stanley Cup winners.
Reach him at: