North Dakota State faced down their first real test of the season and survived. UC Davis give the Bison all they could handle, but in the end, NDSU's defense saved the day. In what turned out to be the game of the weekend, Villanova showed that their 3-0 start wasn't a fluke with a 52-45 OT win over Towson. Most teams will be into conference play from here on, so look for the crème to really rise to the top.
North Dakota State Bison (4-0)
UC Davis pushed the Bison to the edge, but two key interceptions and an impressive touchdown run by Trey Lance sealed the victory. Its bye week for the Bison this week before a trip to Normal to face Illinois State.
James Madison Dukes (3-1)
James Madison traveled to the site of their first national championship and came away with a similar result. The Dukes dominated both sides of the ball easily getting past Chattanooga. This week, the Dukes travel to Elon, the place where Curt Cignetti coached previously.
South Dakota State Jackrabbits (3-1)
The Jackrabbits tore past Southern Utah in a game where they blocked three kicks. J'Bore Gibbs also returned to action, a sign that bodes well for the rest of the year. Pierre Strong had another starring performance as well.
UC Davis Aggies (2-2)
UC Davis will look at the game tape this week and realize they had the number one team beaten. Jake Maier forced a few throws and the Aggies came up short. They cant look back for long as a tough Montana team comes to visit this week.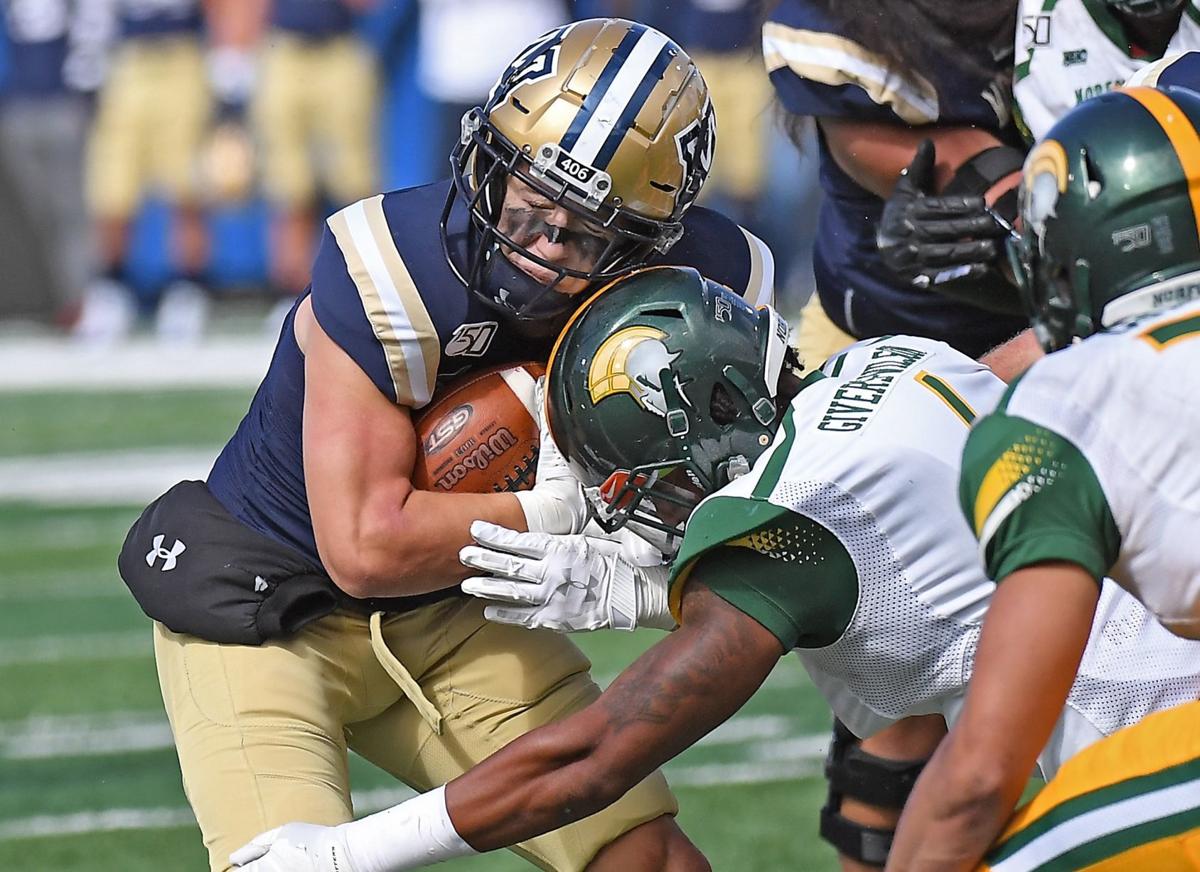 Montana State Bobcats (3-1)
The Bobcats started slow against Norfolk State, but eventually got the ship headed in the right direction. They cant underestimate Northern Arizona this week. QB Case Cookus will be ready to go against the Bobcats.
Central Arkansas Bears (3-1)
Central Arkansas couldn't grab its second FBS win of the year. But the Southland is what they have their eye on. The Bears have this week off, but will see Nicholls in two weeks in a huge conference matchup.
Northern Iowa Panthers (2-1)
Northern Iowa got past a sub par Idaho State team. The Panthers will have to be better this week against Weber State once they get into Missouri Valley play.
Furman Paladins (2-2)
Furman impressed in a big win against Mercer. The Paladins clearly look like the class of the Southern Conference.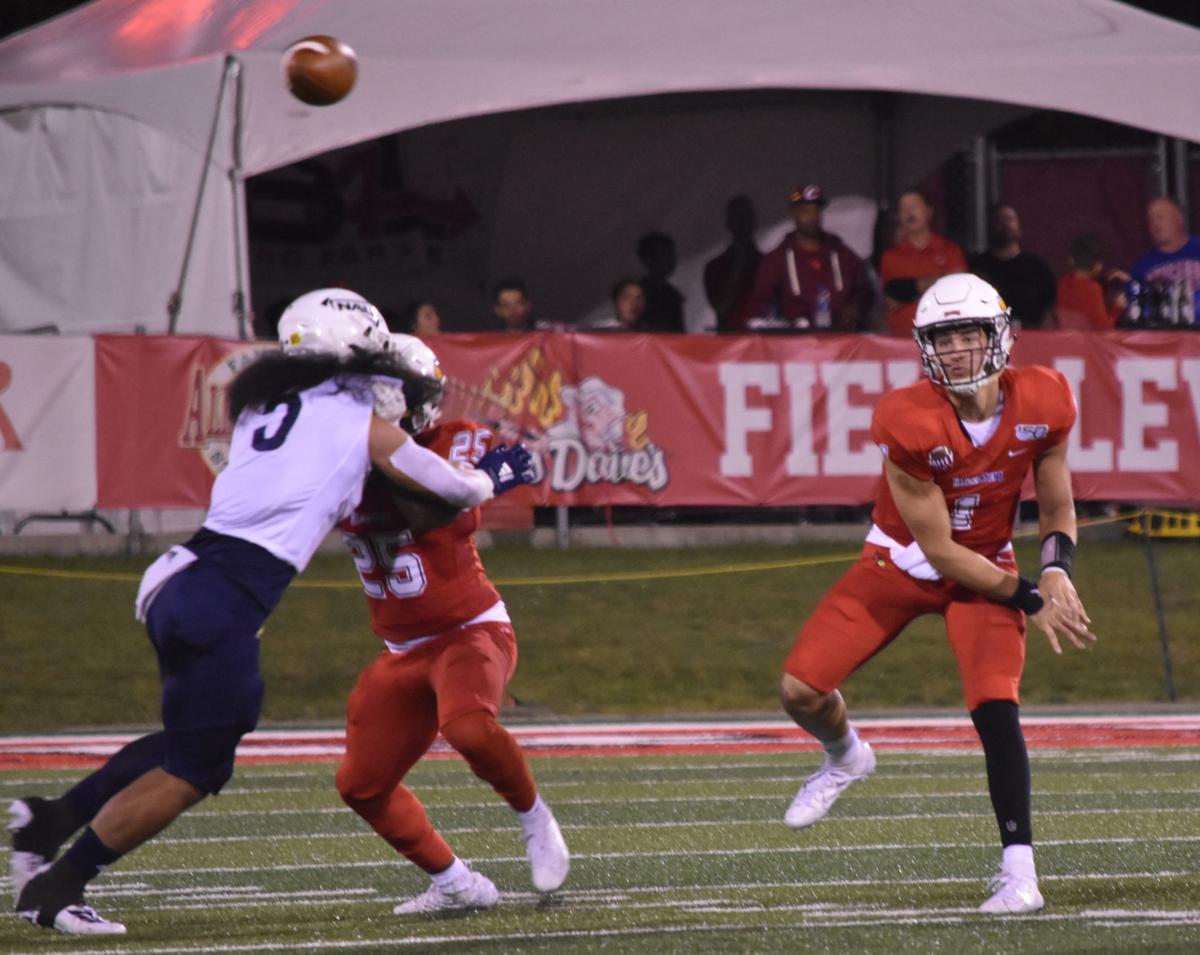 Illinois State Redbirds (3-1)
The Redbirds took care of Northern Arizona. The bye week comes at the right time. Illinois State will welcome North Dakota State in two weeks. A win there solidifies the Redbirds as a contender.
Towson Tigers (3-1)
Towson fell just short against Villanova in an exciting game. The Tigers will be heard from in the CAA, but they now have to claw from behind in the conference race. Shane Simpson was lost to injury, which creates a big hold for the Tigers. RB Yeedee Thaenrat has 25 carries, but 8 touchdowns on the year.
Weber State Wildcats (1-2)
We know Weber State plays great defense. They have a tough matchup with Northern Iowa which could be a game that leads to a potential seed for the winner.
Villanova Wildcats (4-0)
Villanova showed that they are a force in the CAA with a clutch overtime win against Towson. The Wildcats will need to be better defensively moving forward, but they wont go quietly this year. They could win the league.
Southeastern Louisiana Lions (2-1)
The Lions started conference play with a win over Lamar. They'll have to be better moving forward, but this team has a shot at the playoffs.
Kennesaw State Owls (3-1)
The Owls came home with a win in a hard fought matchup with Missouri State. It was a good win for the Owls resume on a schedule that doesn't have much more than fluff.
Jacksonville State Gamecocks (3-1)
Jacksonville State backed up their big win over Eastern Washington with a good victory over North Alabama. The Gamecocks probably need to win out for a seed, but they've been in this position before.
Maine Black Bears (2-2)
Maine bounced back from their loss by beating Colgate fairly easily. The Black Bears will miss their best defensive player the rest of the way, but they're still a good team as long as QB Chris Ferguson protects the football. This week's game against Villanova is a must win for their CAA hopes.
Montana Grizzlies (3-1)
Montana travels to Davis this weekend to face the aggies. A win here will vault the Grizzlies into conversation for the Big Sky title if they aren't already there.
Elon Phoenix (2-2)
Elon was never really in their game against Wake Forest. But you better believe the Phoenix will be fired up this week when former coach Curt Cignetti and James Madison come to town.
North Carolina A&T Aggies (2-1)
The Aggies took the off week to get ready for MEAC play. They will be favored in every game the rest of the way.
Nicholls Colonels (2-1)
Nicholls had a little trouble with Stephen F Austin but eventually came away with the win. The Colonels have a chance to knock off an FBS opponent this weekend against Texas State.
Princeton Tigers (1-0)
The Tigers opened their season by racing out to a 42-0 lead over Butler before cruising to a victory. Princeton is seeking back to back unbeaten seasons.
Southeast Missouri State Redhawks (2-2)
The Redhawks tore past their D-II foe last week like they should have. An improved Tennessee Tech team awaits this week.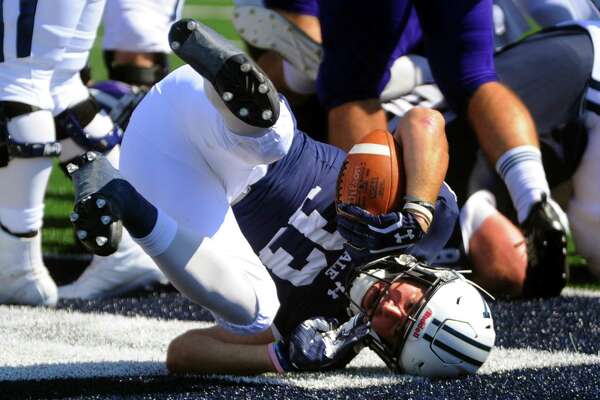 Yale Bulldogs (1-0)
The Ivy League favorite, Yale earned a hard fought victory over Holy Cross in its first game.
Youngstown State Penguins (3-0)
After Youngstown blows out Robert Morris, they'll be 4-0 heading into MVFC play. A 4-4 record in conference should be good enough to get them into the playoff field.
Delaware Blue Hens (3-1)
Delaware bounced back from their loss to North Dakota State by edging Penn by one point. It wasn't the most impressive victory, but it goes in the win column,
Others Receiving Votes: Eastern Washington, The Citadel, North Dakota, South Carolina State, Stony Brook, Sacramento State
Voter Panel: Charles Burton, Kent Schmidt, Jamie Williams, Preston Adams, Ben Schleiger
Jamie is a proud 2002 graduate of James Madison University. He's witnessed the growth of the program from no one in the stands in 1998, to the hiring of Mickey Matthews, to the 2004 National Championship, to the 2008 team, to the struggles in the early 2010s, and finally the rebuild under Mike Houston. He also allegedly really enjoys Washington, DC-based Stanley Cup winners.
Reach him at: