The CAA season kicked off last week with two conference matchups and eight out of conference matchups. As a conference the CAA went 5-3 in those out of conference games. We will quickly look back at each game before we get into the preview and picks for this week.
In conference play, New Hampshire got a fourth down stop with 18 seconds left on the clock to preserve a six point win over Stony Brook. Pop Bush starred on defense with 10 tackles, 3 for loss, a sack, 2 forced fumbles and an interception. For Stony Brook, Tyquel Fields had an ok game with 254 yards with a touchdown and two interceptions as well as 54 yards and a touchdown on the ground.
Delaware and Maine played a game of streaks where the Blue Hens jumped out to a 17-0 lead before Maine scored 24 unanswered points to take the lead. Delaware then outscored the Black Bears 17-0 in the second half to secure the win. Both quarterbacks played well in the game. Nolan Henderson for Delaware threw for 262 yards with two touchdowns and another on the ground. Joe Fagnano for Maine threw for 305 and two touchdowns, but he threw two interceptions.
James Madison did what they were supposed to do in a 68-10 win over Morehead State. The Dukes started sluggish and were only up 17-3 at the half. The JMU run defense started hot, allowing -57 yards rushing, yes, negative fifty seven.
The closest game of the weekend saw Elon fall to Wofford by two. The Phoenix led early in the fourth quarter before Wofford got the game winning field goal and held on defensively. Positively for Elon, Davis Cheek played well going 29-51 for 312 yards with two touchdowns and an interception.
Villanova ran over Lehigh in a big way. The Wildcats were led by Justin Covington's 156 rushing yards and two touchdowns. The Wildcats have the talent, now they have to realize it all the way through the season. Week one was a good start.
Richmond held Howard to just 231 total yards and Joe Mancuso threw for 253 yards as the Spiders easily dispatched their weaker opponent.
Albany travelled to North Dakota State to face the Bison. The Great Dane defense played ok overall, but the offense never really got on track against an excellent Bison defense. It was a 28-6 final. Albany should be able to make some noise in the CAA. North Dakota State is the best team they will play in the regular season.
William & Mary was held to just 183 yards against Virginia. There isn't much to take from this game for the Tribe as they were overwhelmed by an FBS foe.
Towson travelled eight miles to visit Morgan State and came away with an easy win in a 31-0 shutout. It was a good tune up for a Tiger team that had not played since 2019
Rhode Island hosted an intrastate foe, Bryant and walked away with an easy win. Kasim Hill starred at quarterback for the Rams with 249 yards and two touchdowns passing as well as 33 yards and a touchdown on the ground.
All 12 teams are in action this week with three conference matchups.
Last Week: 9-1, Season: 9-1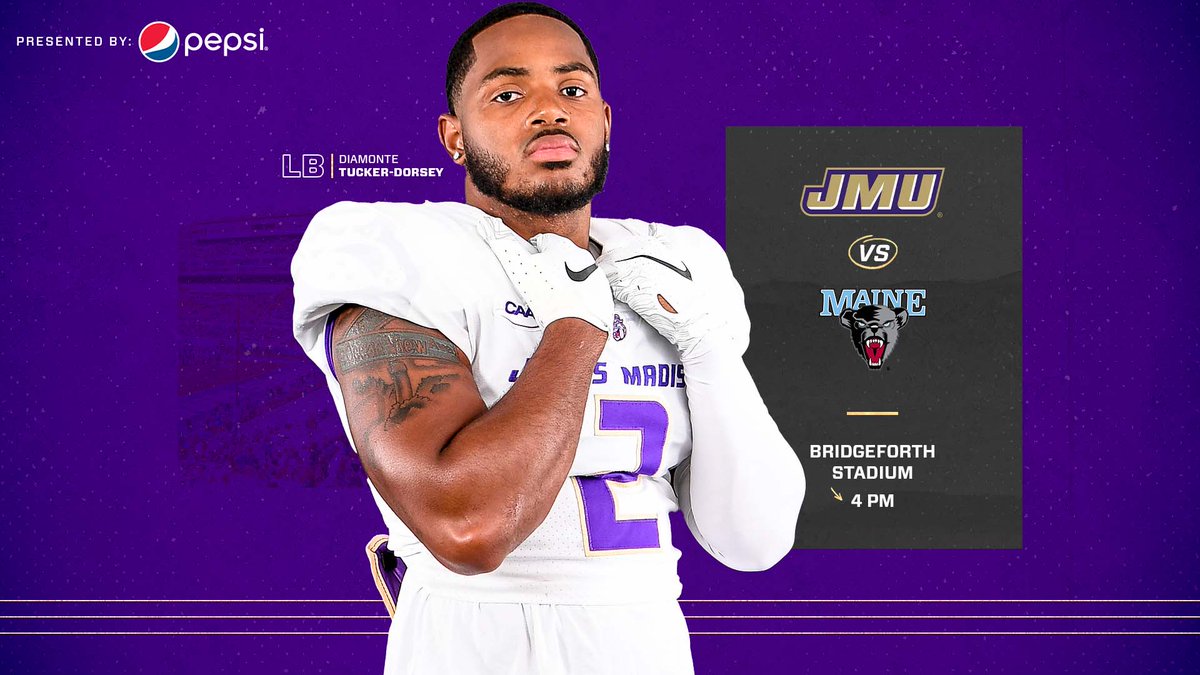 Stony Brook at Colgate (Patriot) Saturday September 11, 1:00pm ESPN+
Stony Brook, coming off a tough last minute loss last week will look to get in the win column against a Patriot league foe, Colgate. This isn't the same dominant Colgate team of a few years ago. The Seawolves defense was aggressive and forced three fumbles last week. Tyquel Fields put up good numbers last week, but he still turned the ball over twice and had less than 50% completion. He will need to be better this week and I think he will be.
Fearless Prediction: Stony Brook 24, Colgate 20
Lehigh (Patriot) at #25 Richmond Saturday September 11, 2:00pm FloSports/NBCSW
Lehigh Football at Richmond: Drink of the Week, Scouting Report, Fearless Prediction
Another Patriot vs CAA matchup that should swing solidly toward the CAA team. It's a bigger game between Richmond and Lehigh than there is between the two teams in the previous game. Richmond will use their strong defense to limit the Lehigh offense. Lehigh will certainly be tired of playing CAA teams after getting blown out by Villanova last week. Richmond's offense will get an opportunity to be very balanced this week and get ready for CAA play. Look for the Spiders to cruise in this one.
Fearless Prediction: Richmond 37, Lehigh 7
Maine at #3 James Madison Saturday September 11, 4:00pm FloSports/NBCSW+
Maine starts the season with the toughest two games on their schedule hosting Delaware and then travelling to James Madison this week. The Black Bears led at the half in week one before giving up 17 unanswered second half points. Maine has an even tougher test travelling to JMU where the Dukes have won 18 straight home games. The Black Bears will try to use their combination of Joe Fagnano to Andre Miller to pierce a Dukes secondary that gave up yardage in the pass game last week. The Dukes racked up over 600 yards of offense led by Cole Johnson's 5 touchdown passes and Kaelon Black's 100 yards rushing. The Dukes will face a tougher challenge this week, but they'll come out with the victory
Fearless Prediction: James Madison 41, Maine 21
Elon at Campbell (Big South) Saturday September 11, 6:00 ESPN+
Here is a game that features two really good quarterbacks in an instate matchup. Elon features Davis Cheek who is back from injury. Cheek led the Phoenix last week to a near upset of Wofford. Elon was projected by the CAA preseason poll as the 12th team in the conference, but they are better than that if they stay healthy. On the other side, Campbell will counter with Hajj-Malik Williams. The Camels probably wont figure in the title race in the Big South, but they do have the ability to pull off a shock or two behind Williams. This game should be fun to watch from an offensive standpoint. Elon's defense should make enough plays for them to pick up the win.
Fearless Prediction: Elon 37, Campbell 31
St Francis (PA) (NEC) at #6 Delaware Saturday September 11, 6:00 FloSports
Delaware got off to a 1-0 conference start with a strong challenge from Maine. This week they pedal down a bit and face an NEC opponent, St Francis. This should be a game where Delaware gets to play a lot of depth players and get some young guys some live game reps to prepare them for the strenuous CAA schedule they will play. St Francis wont put up much of a fight. Nolan Henderson and Dejoun Lee will have their way for as long as Coach Rocco lets them play. The defense, led by Nijul Hill should come up with a few turnovers. Blue Hens big.
Fearless Prediction: Delaware 48, St Francis 3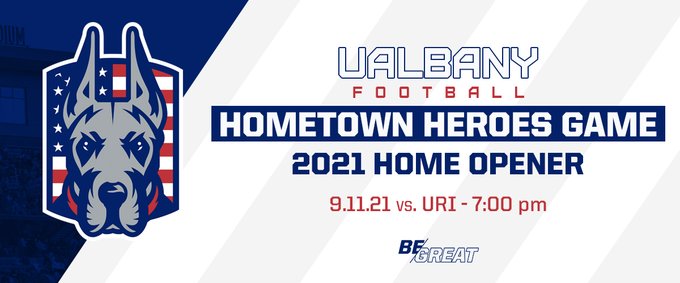 Towson at New Hampshire Saturday September 11, 6:00 FloSports
Both Towson and New Hampshire started their season win a win. This will be Towson's first conference game since 2019. But they did not show much rust against Morgan State. It was agood tune up for the Tigers and it gets much tougher this week facing a New Hampshire team that is always good on its home field. Chris Ferguson wont be intimidating, having faced New Hampshire as the Maine quarterback before he transferred out. New Hampshire will look to start CAA play 2-0 and put themselves in position to fight for a playoff spot with another victory. Pop Bush dominated defensively for the Wildcats last week. Opposing offenses will have to know where he is on every play. With Max Brosmer done for the year, Bret Edwards played well last week. If he can settle in, New Hampshire will be a factor all year. This looks like a close game that may come down to the last play.
Fearless Prediction: New Hampshire 26, Towson 23
Bucknell (Patriot) at #12 Villanova Saturday September 11, 6:00 FloSports
Villanova faces another Patriot league team a week after blowing out Lehigh 47-3 in week one. This week the Wildcats face another local team in Bucknell. The Bison lost to Sacred Heart last week 21-0 and their prospects don't look much better this week. Villanova had an uneven spring but should be one of the CAA teams fighting for a playoff spot and a potential seed for the playoffs. Villanova didn't need much from Daniel Smith last week. He only threw for 182 yards but had three touchdowns. The Wildcats ran for 275 yards as a team led by Justin Covington. It should be another easy week for Villanova and a tough one for Bucknell
Fearless Prediction: Villanova 41, Bucknell 0
Lafayette (Patriot) at William & Mary Saturday September 11, 6:00pm FloSports
Another CAA vs Patriot matchup will take place in Williamsburg this weekend. Both teams are coming off of losses to FBS teams; Lafayette to Air Force and Williams & Mary to Virginia. Both teams are projected to finish near the bottom of the standings in their respective leagues. William & Mary seems to have more future promise with a very young lineup. The Tribe are led by Hollis Mathis who should be able to show his talent this week under center. He was overwhelmed by a much better team last week. If he can continue to show improvement, Mathis could lead William & Mary to the playoffs before his career ends. But this week he just needs to outduel Lafayette, and he should be able to do that
Fearless Prediction: William & Mary 23, Lafayette 17
Rhode Island at Albany Saturday September 11, 7:00pm FloSports
Rhode Island is in a similar position this year that Albany was in back in 2019. A team projected near the bottom of the CAA, but with a lot of potential and a stud at quarterback. That Albany team wound up in the playoffs with a round one win. Rhode Island is looking to do the same thing with Kasim Hill under center. They will have to start that run against that same Albany team with that same quarterback, Jeff Undercuffler. Rhody put up good numbers in an easy win last week, but now they step up in weight class. If they can move the ball on a good Albany defense, it could mean good things in Rhode Island this year. Menawhile, Undercuffler looks to bounce back after being injured in the spring. He was the runner up for the Jerry Rice award, so the talent is there. The entire Great Dane offense struggled last week in Fargo. But they can take solace in the fact that they wont see a better defense the rest of the way. This is an intriguing matchup with potential playoff implications.
Fearless Prediction: Albany 33, Rhode Island 27
Jamie is a proud 2002 graduate of James Madison University. He's witnessed the growth of the program from no one in the stands in 1998, to the hiring of Mickey Matthews, to the 2004 National Championship, to the 2008 team, to the struggles in the early 2010s, and finally the rebuild under Mike Houston. He also allegedly really enjoys Washington, DC-based Stanley Cup winners.
Reach him at: