Last week in the CAA, five of the eight teams that played faced off against FBS opponents, and it didn't go well for any of them. The one conference matchup was an excellent game. This week will be all conference play. But before we look at those matchups, lets look back at last week.
Villanova gave a solid effort against Penn State. The Wildcats scored two late touchdowns to make the score more respectable, but the game went about how it should have
New Hampshire was embarrassed by Pitt, losing by 70. No one expected UNH to win, but it was a shock to see them lose by that large a margin.
Richmond held ACC Virginia Tech to 21 points. One of the VT touchdowns came on a punt return. The Spiders should be proud of the effort and will be able to build from this.
In the one conference game last week, William & Mary held on for victory despite a 17 point fourth quarter for Elon. Both quarterbacks played great. For the Tribe, Darius Wilson threw for 178 yards and ran for 95 yards and accounted for 3 touchdowns. On the Phoenix side, Davis Cheek threw for 384 yards and right touchdowns.
Maine hung with Northern Illinois for a half before the FBS depth kicked in and the Black Bears couldn't keep up. It was a solid effort from Nick Charlton's team
This week, we have four conference games with one ranked matchup. Maine, Towson, Villanova and William & Mary will take the week off.
Last Week: 6-1, Season: 34-3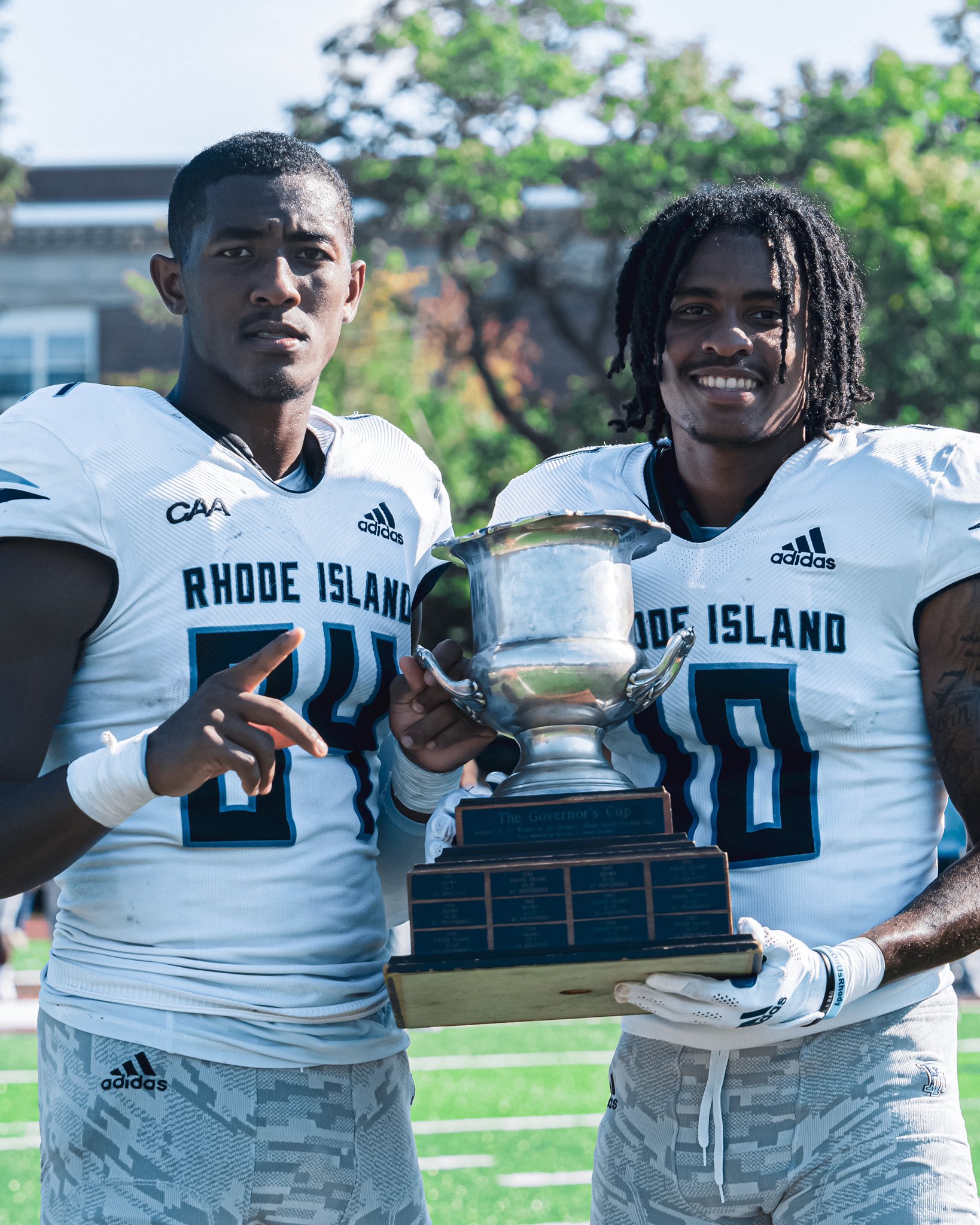 Stony Brook at #21 Rhode Island Saturday October 2, 12:00pm YUR NE, FloSports
Stony Brook struggled last week against Fordham of the Patriot league, losing 31-14. The Seawolves actually outgained the Rams, but turnovers were killers. The Seawolves fumbled the opening kickoff leading to a field goal, and Tyquell Fields added two key interceptions. Stony Brook gave up two 90 plus yard drives in the game as well.
Stony Brook only scores 16.5 points per game. That just isn't good enough. Combine the low point total with the 10 turnovers they already have this year, and you see why the Seawolves are struggling. Tyquell Fields has three touchdowns but six interceptions on the season. Even the usually strong defense is not holding up as well for Stony Brook. Yardage-wise the Seawolves allow 354 per game, which isn't bad. But they are not able to defend short fields. When you throw in a long drive or two and it adds up to a struggling football team.
Rhode Island has started the season 3-0 albeit against much lesser competition. The Rams have entered the Stats Perform Top 25 rankings and sit at 21 this week. This is a game they cannot lose. Rhody was off last week and will be well rested for their CAA opener.
They play Delaware next week in what could be a big game. But they cant look past this week's opponent. The offense is led by quarterback Kasim Hill. He is completion 60% of his passes for 716 yards and five touchdowns against only one interception. On the ground, Justice Antrum is averaging give yards per carry and has 4 touchdowns. The defense has been the Achilles heel for the Rams in the past. But, so far this year they are allowing less than 20 points allowed and 364 total yards.
This team seems to be one between two teams with opposite outlooks for this season. Rhode Island cannot let this be a trap game coming off a bye with a huge matchup next week. Stony Brook will bring the aggressive defense, but the Rams are the better team and will take this game.
Fearless Prediction: Rhode Island 27, Stony Brook 19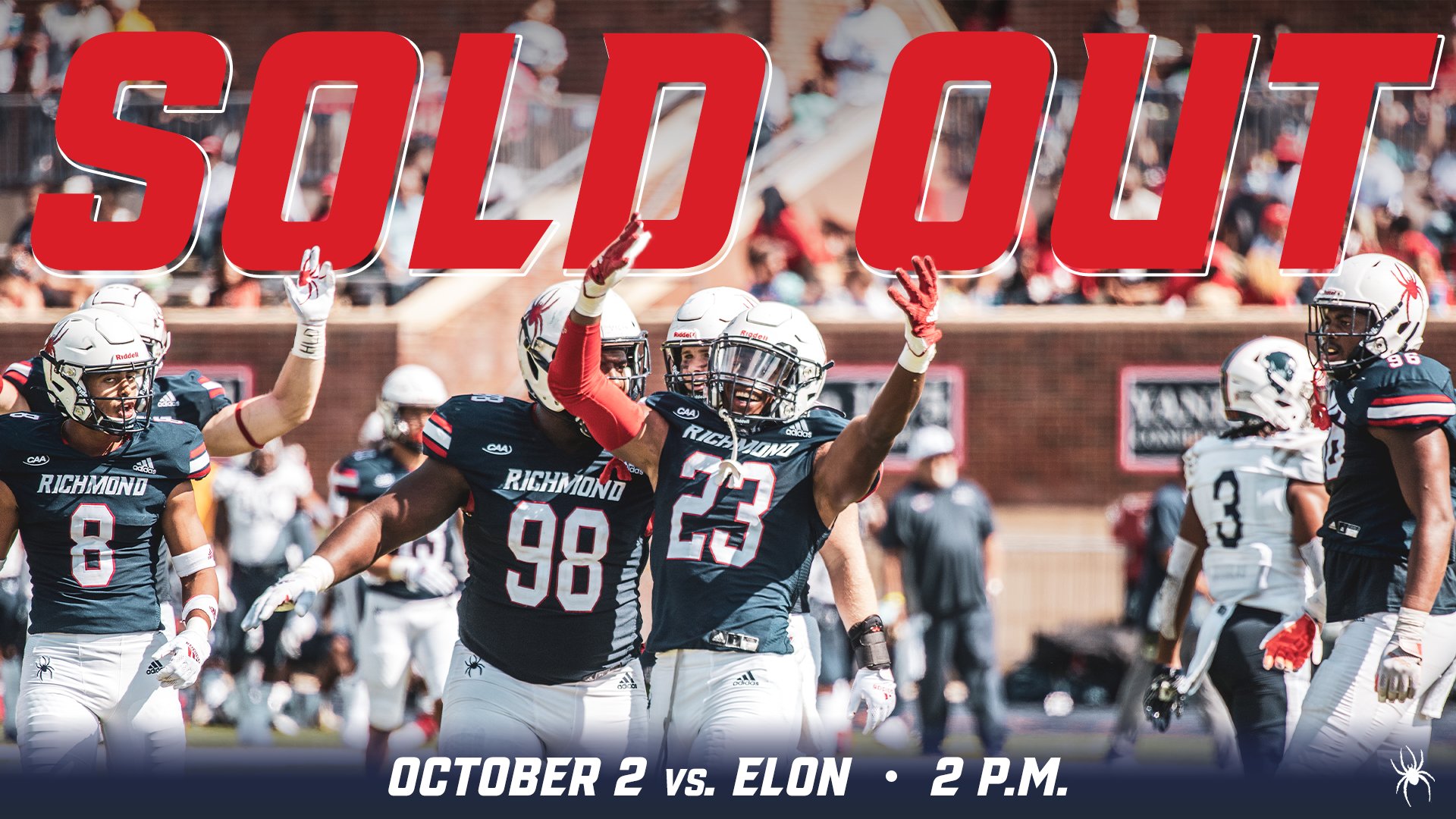 Elon at #22 Richmond Saturday October 2, 2:00pm NBC Sports Washington, FloSports
Elon has really struggled so far this year. They are 1-3 and their only win is by one point over Campbell where they had to stop a two point conversation at the end of the game to preserve the win.
A usually strong Phoenix defense has struggled this year, especially against the run where they give up 188 yards per game. Elon's run have has not performed like it has in the past, only gaining 97 yards per game.
The bright spot is – no surprise – quarterback Davis Cheek. Hopefully Cheek can stay healthy all season and give Elon some chances in games as the season goes on. Cheek is averaging just under 300 yards per game through the air with seven touchdowns and only two interceptions. He has always been a guy who protects the ball and doesn't make a lot of mistakes with his throws.
Richmond put up a valiant fight against FBS Virginia Tech last weekend. The defense only allowed 14 points, and but the Spiders lost quarterback Joe Mancuso with a broken finger and will be out anywhere between two and four weeks. Beau English will hold down the quarterback position while Mancuso heals. The Spiders hope it's a two week injury and Mancuso can return against James Madison on October 16.
Offensively, the Spiders will rely on Aaron Dykes and Savon Smith to help carry the load and take pressure off English. There is no question the strength of the Spiders team is its defense led by Tyler Dressler and Tristen Wheeler. The Spiders are allowing 18 points per game and 342 yards allowed. Look for them to pressure Cheek early and often this week.
This game is sold out in Richmond. The Spiders look like a playoff team and want to bounce back after two straight losses. Look for the Spiders to grind the Phoenix down and take the win
Fearless Prediction: Richmond 20, Elon 16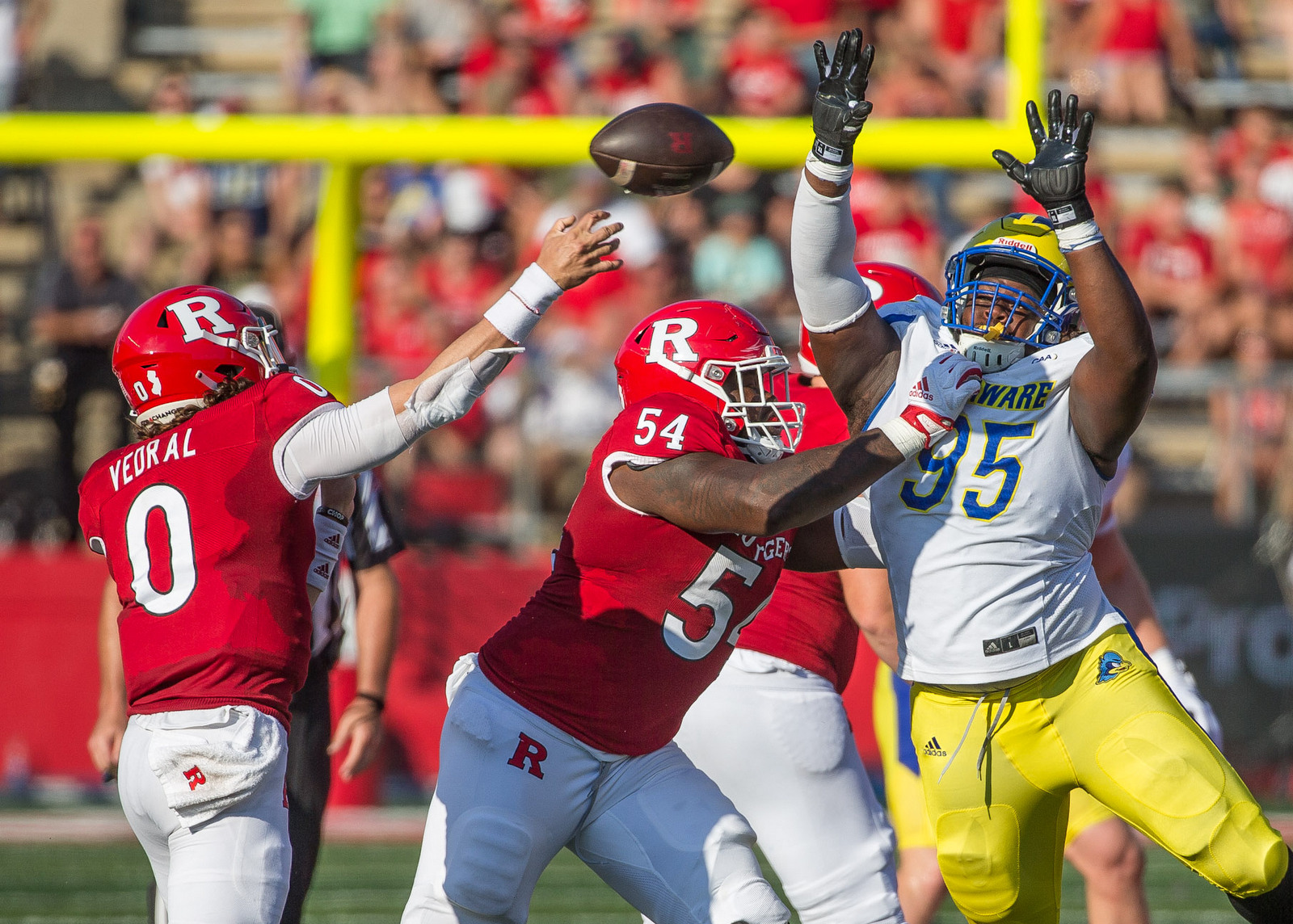 Albany at #9 Delaware Saturday October 2, 3:00pm NBC Sports Philadelphia+, FloSports
Albany has really struggled so far this season. They are 0-3 with a loss against an FBS team and North Dakota State to go along with a CAA loss to Rhode Island.
The Great Dane offense has struggled, putting up just 14.7 yards per game and 212 yards per game. With talent like Jeff Undercuffler and Karl Mofor on that side of the ball, the struggles have been a surprise. Two years ago, Undercuffler was the next big CAA quarterback. But in the spring and so far this year, he has been completely underwhelming. In three games he has just 456 yards and two touchdowns. Part of that is due to the running game – Albany only averaging 27 yards per game. They have not been able to get anything going.
Defensively, the Great Danes haven't been much better. They allow 35 points per game and over 200 yards rushing per game.
Coming off a bye, Delaware is not sure who will be under center when they take the field on Saturday. Nolan Henderson has been nursing the same hip injury that impacted him in 2019. If Henderson can't go, and it looks like he wont be able to, Zach Gwynn will be the starter.
Either way, Delaware will run its offense through running back Dejoun Lee. On the season Lee has 244 yards in three games. He should eclipse the 100 yard mark this week with extra carries combined with a bad run defense on the other side. When the Blue Hens get in tight, they look to receiver Thyrick Pitts who has three touchdown receptions on the season. Defensively the Blue Hens haven't been as strong as they have been in previous years, but they are above average.
Unless Undercuffler and Mofor can get back on track, this game will be over early. The Blue Hens are tough to beat at home. Even with the Delaware quarterback question, look for the Blue Hens to win this one
Fearless Prediction: Delaware 26, Albany 10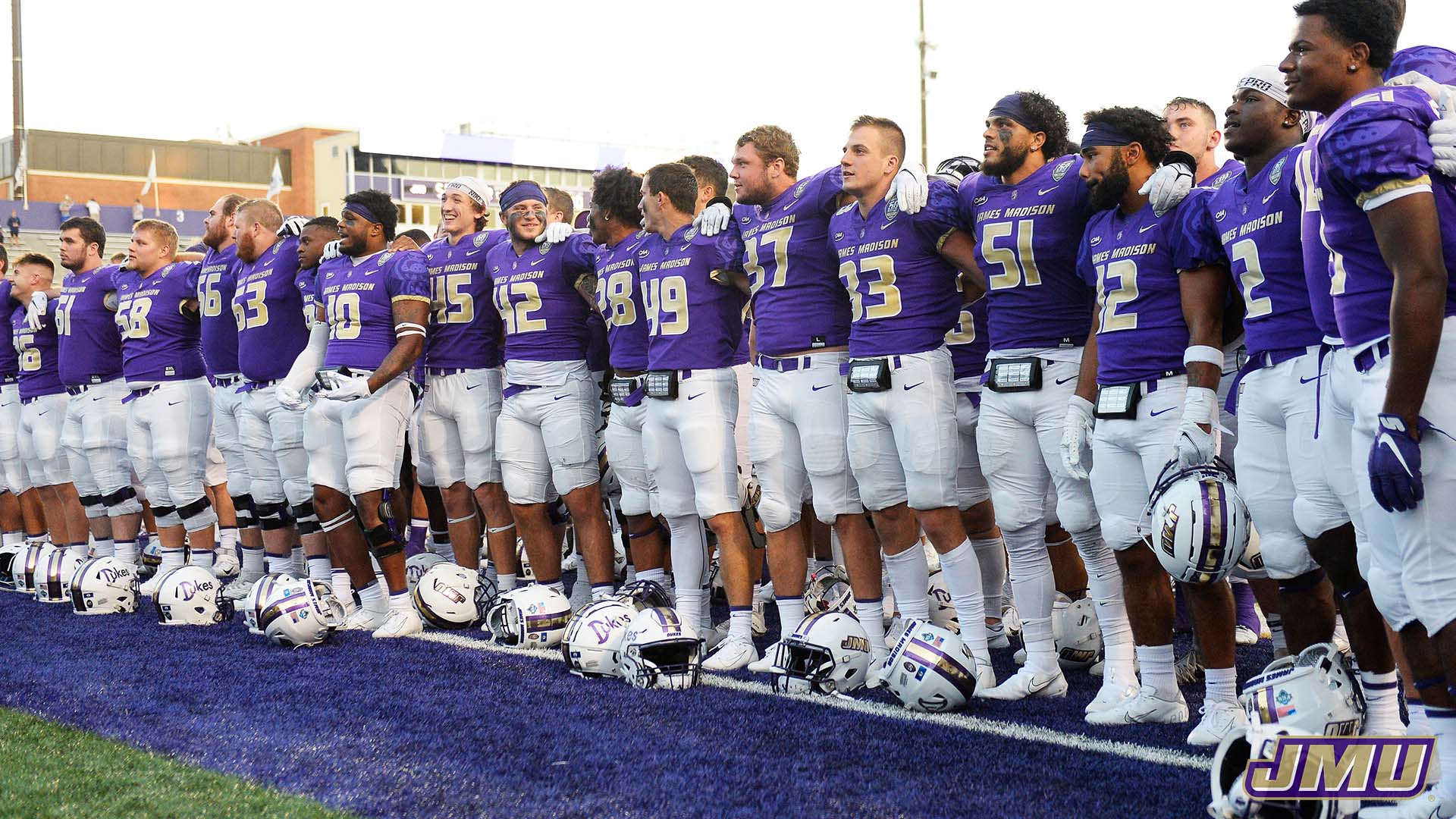 #3 James Madison at # 25 New Hampshire Saturday October 2, 3:30pm NBC Sports Boston, FloSports
James Madison is playing like the powerhouse they have expected to be this year. The Dukes are 3-0 and are coming off a big out of conference win against Weber State. The Dukes look like a national title contender. The offense scores 53 points per game and is led by quarterback Cole Johnson who is completing 74% of his passes for 843 yards with 11 touchdowns and no interceptions. The Dukes rotate backs in and out and have five players with at least 12 carries for an offense averaging 220 yards a game. The big star offensively has been wide receiver Antwane Wells Jr with 20 catches for 315 yards and five touchdowns. Defensively the Dukes are top 5 in the nation in scoring defense (13.67), rushing yards (32) and total yards (234). They already have 32 tackles for loss and nine sacks.
New Hampshire is coming off a game where they lost by 70 to an FBS team. Prior to that game, the Wildcats started the season 3-0 with all three games within a touchdown in the fourth quarter. They have showed resilience to hold on to those victories. The resilience is a product of their coach Sean McDonnell who has returned to the sideline this year after a battle with cancer. Starting quarterback Max Brosmer went down just before the season started to a torn ACL and Bret Edwards has filled in admirably with 785 yards, eight touchdowns and only one interception. The Wildcat offense features two excellent backs, Carlos Washington and Dylan Laube, both of whom average over 5 yards per carry. Between them they have accounted for 477 yards and 3 touchdowns. Laube also has 11 catches on the year and is the teams biggest all purpose threat. Don't sleep on a talented defense that features three separate players with two interceptions each. The Wildcats like to make their opponents uncomfortable.
This is the only game in the CAA between ranked opponents. The Dukes cant over look this game despite what happened to New Hampshire last week. It may be a slow start but James Madison is the superior team. New Hampshire plays great on their home field but it wont nearly be enough this weekend.
Fearless Prediction: James Madison 41, New Hampshire 13
Jamie is a proud 2002 graduate of James Madison University. He's witnessed the growth of the program from no one in the stands in 1998, to the hiring of Mickey Matthews, to the 2004 National Championship, to the 2008 team, to the struggles in the early 2010s, and finally the rebuild under Mike Houston. He also allegedly really enjoys Washington, DC-based Stanley Cup winners.
Reach him at: