CORNELL AT LEHIGH 9/16/2023: Game Preview And Fearless Prediction: Fresh Off Their First Win, Mountain Hawks Have Unfinished Business With Big Red from Last Year
BETHLEHEM, PA – There were a lot of tough, disappointing weekends last year during the Mountain Hawks' 2-9 season, but taking away the loss to Lafayette, Lehigh's 19-15 loss to Cornell could have been the toughest one for Lehigh Nation to stomach.
That's because it wasn't a blowout, or a mismatch. Lehigh in many ways was Cornell's equal on the afternoon. Lehigh had 74 plays on offense, outgained the Big Red, and had 190 yards rushing. P Ben Banks-Altekruse only had 1 punt on the afternoon – a 72 yard boomer.
But the Big Red, who ended up finishing with a surprising 5-5 record, did just enough to win, aided by missed opportunities by the Mountain Hawks on special teams, Lehigh's ineffectiveness in the red zone on offense, the defense's inability to stop Cornell in the second half, and an unfortunate pick six.
I know from whence I speak. The official Cornell game recap has been up on my Tabs since the preseason. I can't speak for anyone else, but for me, personally, this game really got under my skin.
I think more than the other games on the schedule, the Cornell game was a microcosm of the 2022 season – plenty of "good things" were achieved statistically, but some big mistakes helped Cornell get the victory.
Despite winning the spreadsheet battle, the team frustrated repeatedly in the red zone. Lehigh drove into Cornell six times in the first half, scoring all of their 15 points – three field goals and the Mountain Hawks' lone touchdown. But when you take away the touchdown, Lehigh made four trips inside the 10, notching 3 field goals and 1 missed field goal.
In the second half, the Big Red had one big scoring play – the pick six – and added a late FG, but they also went on four long, sustained drives that took the air out of the football and prevented Lehigh opportunities.
It's a game that the seniors remember, too.
"We're hoping the ground game can be the same as last year, possibly even better," RB Gaige Garcia said to The Brown and White. "We're going to go into the game hoping that we're firing on all cylinders on offense."
"A lot of our kids talked about their experience up there last year," Cahill told Keith Groller of The Morning Call, "and they weren't happy with the way it ended, and nor am I. We need to change that."
The circumstances are different this time.
Lehigh (1-1, 0-0 Patriot League) will be facing Cornell (0-0, 0-0 Ivy League) at home in the Big Red's season opener. The kickoff will be at noon in front of what the team hopes will be a big, enthusiastic crowd.
Last year, Lehigh faced Cornell in October, after the Big Red had four games under their belt. That makes a difference, according to Cahill.
"It's interesting on being on this side of it and I'd rather be on this side of it to be honest with you," he said. "We have a better feel of who we are. The Villanova game taught us who we really are and now we're more comfortable with who we are and what plays we can run and how we can execute.
"Cornell doesn't have that advantage. They have an idea of who they are. But once you get game speed and you're really flying around it takes awhile to understand who you are and what plays you can ride.
"They know our schemes, but schemes are schemes," Cahill added. "You can't replicate the speed of a game and we've already had two of them."
That is all true, but what Cornell does have is the element of surprise. The Big Red have had two weeks of film on the Mountain Hawks, and, like coach Cahill says, "knows who [Lehigh is]". Lehigh doesn't have a full idea of who Cornell is yet, which can be exploited for Cornell's advantage.
At a high level, Cornell is a deep, experienced team with a tricky defense. Their quarterback is a dynamic dual-threat playmaker and finished at 5-5 last year. No matter when Lehigh were to play them, they would be a handful, and their quarterback is the same one that accounted for 255 yards of offense. And that same quarterback will be fresh off of preseason camp, instead of being banged up with an ankle injury, as was rumored when Lehigh played them last year.
CORNELL BIG RED (0-0. 0-0 IL) AT LEHIGH MOUNTAIN HAWKS
Murray Goodman Stadium/Bethlehem, PA. Noon
STREAMING BROADCAST: ESPN+ (subscription needed)
PxP – Matt Kerr; Analyst – Mike Yadush
BROADCAST (Fox Sports Lehigh Valley 94.7 FM/1230 AM; LVFoxSports.com):
PxP – Tom Fallon; Analysts – Lance Haynes, Connor Mills
The Last Time Cornell Was In Murray Goodman…
I wanted to add this because back in 2008, I was blogging about Lehigh football and some of my best writing came out of the agony of Lehigh's last-second 25-24 loss to Cornell. Back then, it was a huge upset for the Big Red to come into Murray Goodman (of all places!) and beat Lehigh:
"Just like last week, this Lehigh team did not learn how to win today. Cornell QB Nathan Ford put a ball up for grabs in the corner of the right end zone – and WR Jesse Baker, both feet well in bounds, reached up over his right shoulder and made the catch. For the second straight week, Lehigh lost the game on the very last play."

– Cornell 25, Lehigh 24, Final
On a personal level, I really like this piece and my follow up piece, called "Lagom", because by this point I was feeling a lot less like a hack and a lot more like someone who who was a writer, if not a journalist. I was bringing out something in the game that wasn't just a recap of stats and quotes. It also touched on the agony of being a fan, something that wasn't often explored.
"Lagom" is actually a Swedish word with no direct translation into English. In a nutshell, though, it describes the Swedish worldview. According to Wikipedia, it means the following: "enough, sufficient, adequate, just the right amount." Swedes take great national pride at being well-balanced: not too hot, not too cold. Just right. "Lagom".

– Sunday's Word: "Lagom"
I hope you read it because it really touches on what this thing is all about to me. Let the other well-adjusted people live without the pain of loses like this. The wins really do make it worth it. (And look at that home crowd!)
LFN's Drink of the Week
It was a surprisingly rough go to figure out a "Drink of the Week" this week. With Cornell being called the "Big Red", it lends itself to creating a Red cocktail, but… all the red cocktails I looked up were too much like the Pomegranetini that I already used in Week One. So I went the other way with it, tweaking a bloody Mary recipe to become a Big Red Bloody Mess. You can find the recipe here!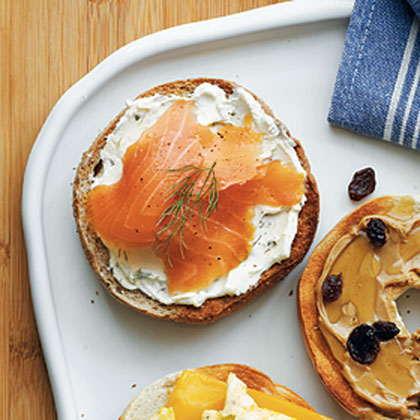 LFN's Tailgate Dish of the Week
The last two weeks I've been stuck at home with COVID – isolating, masking, the whole bit. Now that I've tested negative, I'm eager to head back to Murray Goodman to see some football in what is supposed to be an absolutely perfect 70 degree day for football. With the noon kickoff, and the restrictions off, I'm just going to declare bagels with cream cheese and smoked salmon as the Tailgate dish of the week, because, frankly, I can!
In the past one of my favorite things to make is sourdough bagels which take two days to make. It's a thing, especially if you, like me, have your own sourdough starter you've been nurturing for years.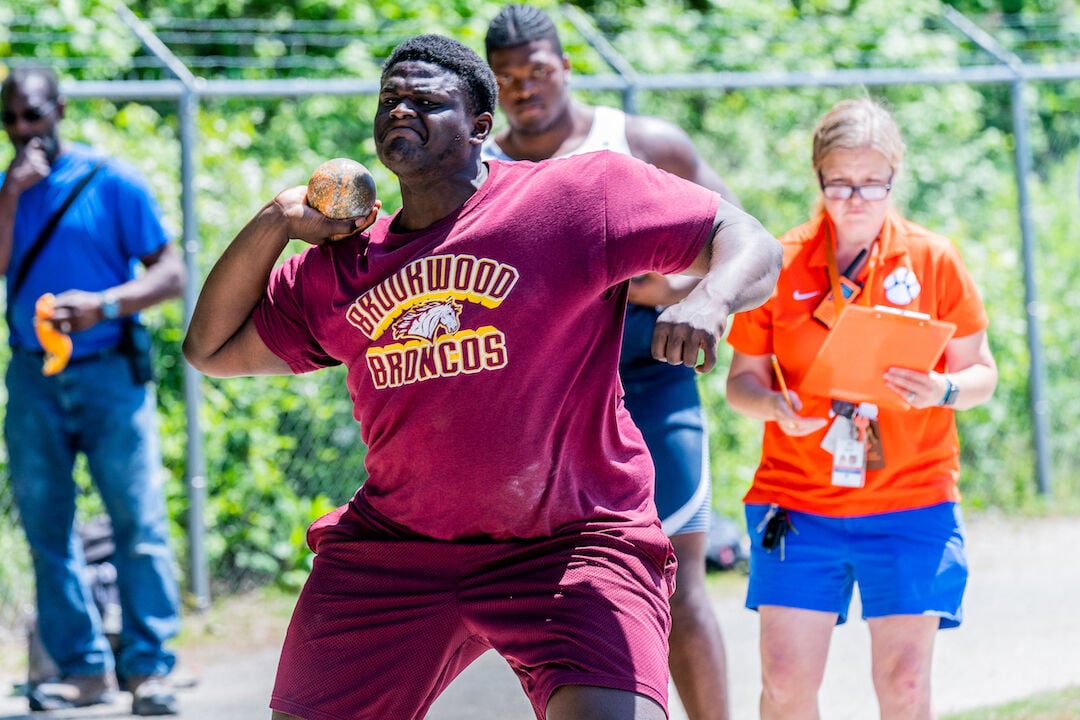 Game Notes and Injury Report
The Lehigh depth chart really doesn't show much in terms of changes to the starting lineup. It's likely that OL Christian Jablonski, CB Andrew Worthy and WR Eric Johnson will be gametime decisions. It seems unlikely that OL George Padezanin will be able to play, but he is also considered a gametime decision.
One person who will be suiting up is OL Langston Jones, who was one of the more worrisome potential injuries that came out of Cambridge. One of Lehigh's strengths going into the season was a big, deep offensive line, but as it turns out that depth has been sorely tested with Padezanin's injury and the dings of others.
Worthy of mention is Lehigh's team defensive performance last week, where the squad held Merrimack to 90 yards passing and holding them to 1 of 14 3rd down conversions – which puts the Mountain Hawks as the best team in the nation so far in that stat. (It's early, but thanks to Tom Fallon for figuring that one out.) As far as I can tell, the squad seems mostly unchanged from that unit.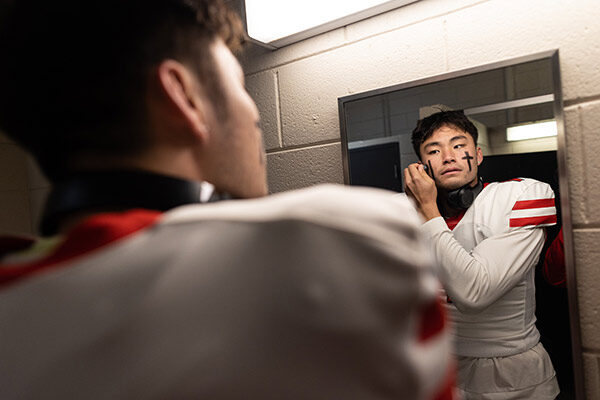 Scouting Cornell
Cornell's offense is centered around the athleticism of QB Jamieson Wang, and it's no surprise to Lehigh fans, who saw a supposedly hobbled Wang sling the ball for 202 yards and run for 43 more.
Wang is a QB to watch in the Ivy League and FCS in general. He executes play-action fakes as well as some NFL players, and he's highly regarded around the Ivy League and causes defensive coordinators fits. In the second half against Lehigh, Cornell had problems finishing drives but no problems keeping long-sustaining drives alive. Lehigh's "first in the FCS in 3rd down conversion percentage" stat will be in serious jeopardy if Wang is anything like he was last fall.
The good news for Lehigh is that Wang will be breaking in some new receivers, as WR Doryn Smith and WR Davon Kiser are replacing WR Thomas Glover and WR Matt Robert, respectively. The bad news is almost all of the same beefy O line that controlled the game against Lehigh last year returns, including 6'6 328 pound OL Micah Sahakian. It's going to be an epic trench battle between their big experienced O line and Lehigh's strong D line rotation.
From their game notes it looks like Cornell will be lining up in a multiple 4-3 defense, with LB Jake Stebbins as the linchpin of their defense. Last year, they were the difference in the game, stopping Lehigh in the red zone and the pick six.
LFN's Keys to the Game
Clash Of the Titans On the Line. In the first two games, one of Lehigh's biggest strengths has been the defensive front, and I'm really, really looking forward to what they do against a very tough Cornell trench up front. If they can break down protection and contain Wang, I really like their chances to win.
Minimizing Mistakes. I'm sure the seniors will be emphasizing this too, but picking each other up and not allowing small mistakes to become big mistakes will be a big point of emphasis this week. They did that at Merrimack, and won. If they do that here, again versus Cornell, they'll have a good chance too.
Three-Headed Dog? RB Gaige Garcia had a great rushing week versus Cornell last season, but a great rushing game this week from a multitude of runners I think could be really fruitful for the Mountain Hawks. Garcia and RB Jack DiPietro, of course, but I wouldn't be surprised to see rushing yard coming from WR Martin Latham, maybe RB Christian Murrell, or any number of rushers – some of them maybe a bit surprising, too. A three- or four- headed dog rushing the ball could be really fruitful.
Fearless Prediction
One of my favorite sayings is just a flat-out steal of the famous Forrest Gump line "The Ivies are like a box of chocolates". Especially in Week One, you don't know what you're going to get. That applies this week.
Adding to the uncertainty is a surprising fact – Lehigh and Cornell have played some very, very exciting games in the past 20 years. Even the 31-14 win in 2014 with a struggling team was not determined until late in the second half.
It does feel like Lehigh is less likely to beat itself like it did last year, but that remains to be seen if that's true. It also feels like Lehigh's adjustment to "game speed" will help, at least in the early going. If Lehigh jumps out to an early lead, I like their chances.
But I've been around long enough to know: Plan to stay until the very end, because it will probably go down to the wire.
Lehigh 20. Cornell 17