Iowa vs. USC (Holiday Bowl)
When: Friday, December 27, 7:00 PM EST
Where: SDCCU Stadium, San Diego, Calif.
TV/Streaming: FS1/Fox Sports App
Holiday Bowl History
2018 — Northwestern 31, Utah 20
2017 — Michigan State 42, Washington State 17
2016 — Minnesota 17, Washington State 12
2015 — Wisconsin 23, USC 21
2014 –- USC 45, Nebraska 42
2013 — Texas Tech 37, Arizona State 23
2012 — Baylor 49, UCLA 26
2011 — Texas 21, California 10
2010 — Washington 19, Nebraska 7
2009 — Nebraska 33, Arizona 0
2008 — Oregon 42, Oklahoma State 31
2007 — Texas 52, Arizona State 34
2006 — California 45, Texas A&M 10
2005 — Oklahoma 17, Oregon 14
2004 — Texas Tech 45, California 31
2003 – Washington State 28, Texas 20
2002 — Kansas State 34, Arizona State 27
2001 — Texas 47, Washington 43
2000 — Oregon 35, Texas 30
1999 — Kansas State 24, Washington 20
1998 — Arizona 23, Nebraska 20
1997 — Colorado State 35, Missouri 24
1996 — Colorado 33, Washington 21
1995 – Kansas State 54, Colorado State 21
1994 — Michigan 24, Colorado State 14
1993 — Ohio State 28, BYU 21
1992 — Hawaii 27, Illinois 17
1991 — Iowa 13, BYU 13
1990 — Texas A&M 65, BYU 14
1989 — Penn State 50, BYU 39
1988 — Oklahoma State 62, Wyoming 14
1987 — Iowa 20, Wyoming 19
1986 — Iowa 39, San Diego State 38
1985 — Arkansas 18, Arizona State 17
1984 — BYU 24, Michigan 17
1983 — BYU 21, Missouri 17
1982 — Ohio State 47, BYU 17
1981 — BYU 38, Washington State 36
1980 — BYU 46, SMU 45
1979 — Indiana 38, BYU 37
1978 — Navy 23, BYU 16

Iowa Hawkeyes (3rd Big 10 West, 9-3, 6-3 Big 10)
Iowa is making its 33rd bowl game appearance and fourth Holiday Bowl appearance –the first since 1991. Iowa is 2-0-1 all-time in the Holiday Bowl, defeating San Diego State (39-38) in 1986, Wyoming (20-19) in 1987, and tying Brigham Young (13-13) in 1991.
The Hawkeyes finished on a three game winning streak with their most impressive win of the season to start their three-game tear. The Hawkeyes knocked off then-playoff hopeful Minnesota 23-19 on Nov. 16. Iowa then notched wins over Illinois and Nebraska to finish off their regular season.
Iowa has only allowed 13.17 points per game throughout the season with an average of 17.67 over their last three games of the regular season. The Hawkeye defense allows the 12th fewest yards per game and the 5th fewest points per game.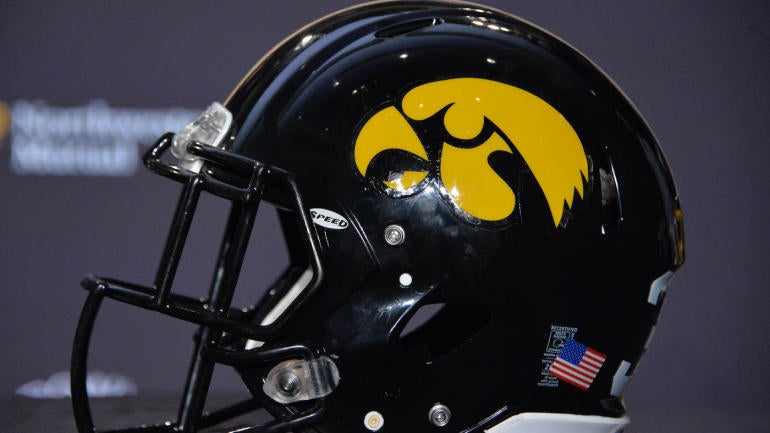 The Iowa offense is a run first type of outfit. Their formations are with multiple tight ends but that does not mean the Hawkeyes do not throw it. Iowa QB Nate Stanley can throw it around the field effectively enough to keep the opposing defense off balance.
The Hawkeyes are 2-7 all-time against USC, beating the Trojans in 1950 (20-14) and 1961 (35-34) in Los Angeles. USC won the last meeƟ ng, 38-17, in the 2003 Orange Bowl. Iowa is 3-7 all-time against the Pac-12 Conference in bowl games. The Hawkeyes last played a Pac-12 team in the 2016 Rose Bowl — a 45-16 loss to Stanford. Iowa's last win over a Pac-12 opponent came against Washington (38-18) in the 1995 Sun Bowl.
Key Player: QB Nate Stanley is starting his third bowl game (2-0). He is one of five quarterbacks in program history to start three bowl games. Chuck Long started four (2-2), and Max Sherman (2-1), Drew Tate (1-2), and Ricky Stanzi (3-0) started three. Stanley is making his 39th consecutive start at quarterback (26-12). He is 11-3 all-time in trophy/bowl games. The senior leadership will need to come into play to know when he should change the plays and to also to avoid negative plays, as well as turnovers for the Iowa fortunes against a Pac-12 opponent to change in this game.

USC Trojans (2nd Pac-12 South, 8-4, 7-2 Pac-12)
The Trojans like Iowa are on a three-game winning streak coming into this game. USC posted wins against Arizona State, California and UCLA to close out the season.
USC, one of the nation's premier bowl teams (52 bowls, 34 wins), is visiting the Holiday Bowl for the third time overall with all coming in the last six years. The Trojans are 1-1 in those prior two appearances (win vs. Nebraska in 2014 and loss vs. Wisconsin in 2015).
The Trojans offense averaged 33.17 points per game so far this season with an average of 41.33 points over the past three games. USC offense is a pass first team and its star is WR Michael Pittman Jr., who currently holds the sixth spot in the entire FBS in receiving yards with 1,222 on the year. He has 95 catches and 11 touchdowns and is also in the nation Top's 15 in receiving yards and scores.
The defense for USC is what has struggled for this team. The team is nearly giving up 28 points per game. USC has done a good job, however, in not allowing a big pass playranking in the top 20 nationally for pass plays of 20- and 40-plus yards. Vulnerability after being beat up by a physical line like what Iowa will bring, however, could be a concern.
Three of their four losses — Washington, Notre Dame, and Oregon — came against defenses ranked in the top 25 for points allowed.
USC holds a 75-29-3 record against Big Ten teams. Despite dropping its last 2 meetings against Big Ten foes, Troy has won 13 of its last 15 games against the conference, as well as 35 of its last 45 and 42 of its last 53.
Key Player: QB Kedon Slovis, the Pac-12's Freshman Offensive Player of the Year, became the first Trojan to pass for 400 yards 4 times in a season. He is
in the national Top 20 in 5 passing stat categories: completion percentage, yards, touchdowns, efficiency and completions. Being a freshman, however, is what is key for the Trojans in playing his first postseason game. How well he handles the Iowa pressure and how well USC does in this game.
Fearless Prediction: With the USC offense and the Iowa defense being the strengths in this game, this will be the key to both teams. If Iowa can win the time of possession and keep the USC defense on this field will be the key to this game. A tired defense in the fourth quarter will be just what Iowa wants. And with the Hawkeyes honoring former head coach Hayden Fry in this one, Iowa will do just that. It will be close going into the fourth quarter but the Hawkeyes will pull away in the final frame and get the win. Iowa 30 USC 23
Originally from LaMoure, North Dakota, Kent is a 1996 graduate of North Dakota State University. His prior writing experience is over 15 years having previously worked with D2football.com, I-AA.org, and College Sporting News before coming to College Sports Journal in 2016. His main focus is college football is the Missouri Valley Football Conference within the Division I FCS. And in 2017, he began also to look at the FBS Group of Five conferences of the American Athletic, Conference USA, Mid-American, Mountain West, and Sun Belt.
Reach him at this email or click below: