Army vs. Navy
When: Saturday, December 11, 3:00 PM EST
Where: MetLife Stadium, East Rutherford, N.J.
TV/Streaming: CBS / CBSSports.com, CBS Sports App, Paramount+ Premium
Army and Navy will play for the 122nd time this Saturday in East Rutherford, N.J. as the end of the college football regular season in this 2021 season that has come back to a bit of normalcy amid the COVID-19 pandemic.
Army can beat Navy for the 5th time in the last 6 years, win the Commander-in-Chief's trophy outright for the 4th time in 5 years, keep alive the possibility of a 10-win season, and win its 4th consecutive game against its all (Navy & Air Force) service academies.
Navy, however, leads this rivalry 61-53-7.
For Navy, a win would be perhaps the only saving grace of an otherwise disappointing season in what is just a three-win season so far.
East Rutherford was chosen for this year's game because it is the closest suitable venue to the World Trade Center in New York City. This year marks the 20th anniversary of the September 11th attacks and MetLife Stadium sits just 8 miles from Ground Zero in Lower Manhattan.
Last year's contest was moved to West Point due to Covid-19 restrictions in the first actual home game in the series since 1943 when Army also hosted. This year's game will take place at East Rutherford as originally planned.
Navy won 14 straight games in the series between 2002 and 2015, but Army has taken control recently with victories in four of the last five. That includes a 15-0 win last season that marked the first shutout performance in the series since a 34-0 Navy win in 2008. See highlights of last year's game below:
Because the Black Knights beat Air Force 21-14 on Nov. 6, they are in position to at least retain physical possession of the Commander-in-Chief's Trophy even with a loss. Air Force beat Navy 23-3 on Sept. 11., so if Navy defeats Army, the three service academies would each be 1-1 against each other. Because Army won the trophy last season, however, it would retain possession of the trophy for another year.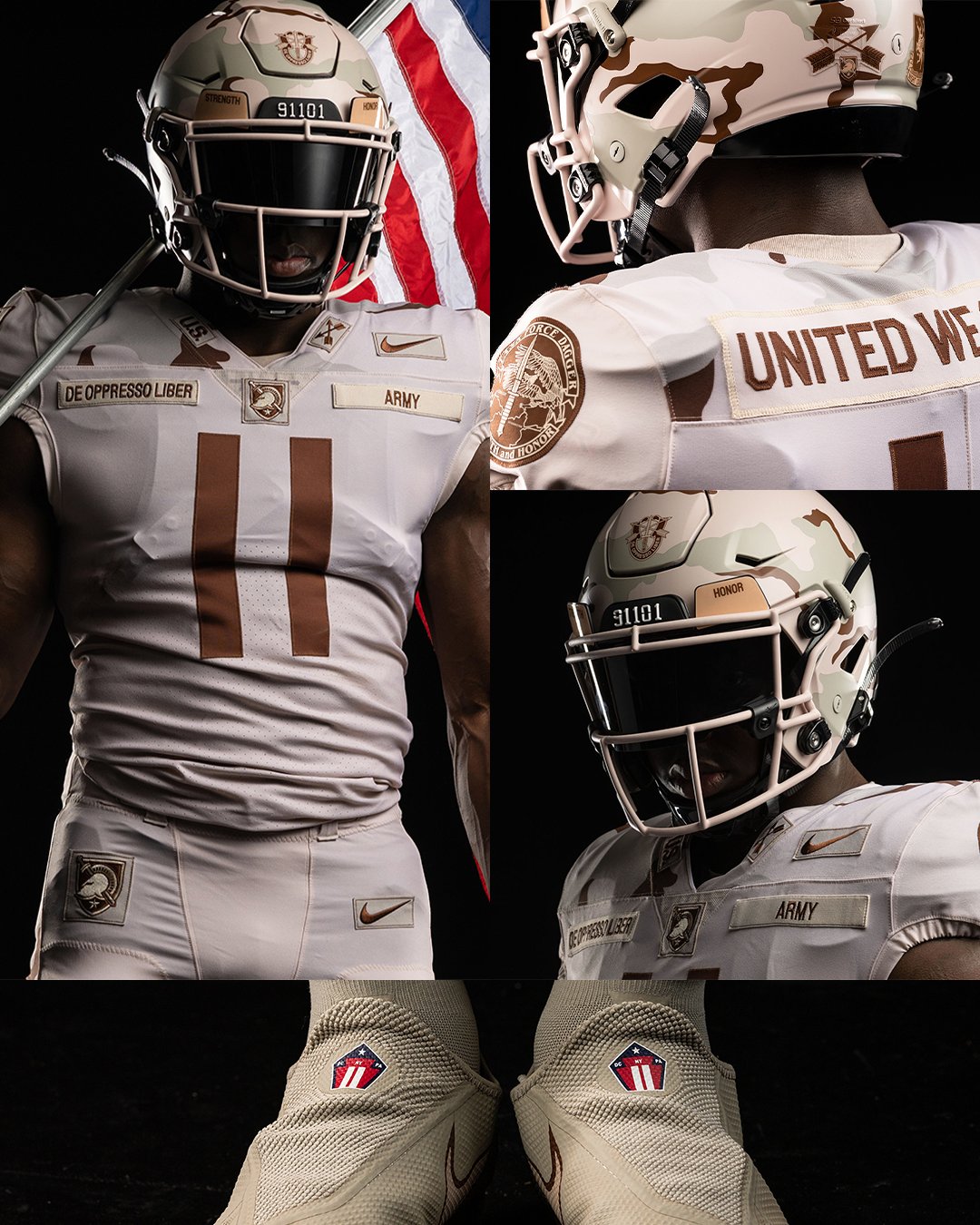 Army West Point Black Knights (8-3, Independent)
LOCATION: West Point, N.Y.
HEAD COACH: Jeff Monken (8th Season, 57-42 @ Army, 95-58 Overall)
The Black Knights lost the Liberty Bowl last year to West Virginia but still had a nine-win season in 2020. Army can get to another nine win season with a win in this ultimate rivalry game with Navy.
Army opened the 2021 season with impressive wins over Georgia State (43-10), Western Kentucky (38-35), Connecticut (52-21) and Miami of Ohio (23-10).
The positive start took a decided turn when Ball State stunned Army with a 21-0 first-quarter blitz and 28-16 setback. Army battled late into a 20-14 loss at Wisconsin, and Wake Forest proved almost unstoppable, scoring on 10 of its first 11 drives in a record-setting 70-56 win at home in Michie Stadium.
With the season in danger of spiraling out of control, Army pulled out a 21-14 overtime win over Air Force and rolled past FCS Bucknell (63-10) and Massachusetts (33-17). Army then knocked off bowl-bound Liberty, 31-16, on Nov. 27 on the road in what might be this team's best win of the season.
The Black Knights have accepted a bid to the Armed Forces Bowl in Fort Worth, Texas–their third time playing in this bowl game. Army will play the SEC's Missouri in this game.
The triple option offense for Army has four leading rushers including four players who have rushed for at least 400 yards this season. Overall, Army ranks second in the nation in rushing at 301.2 yards per game and has recorded 43 touchdowns on the ground.
Their most productive rusher has been RB Tyrell Robinson, who has rushed 582 yards and 9 touchdowns. QB Christian Anderson has 519 yards on the ground. RB Jakobi Buchanan has a team-high 11 touchdowns and has rushed for 411 yards, while back QB Tyhier Tyler has 470 yards on the ground.
Both Anderson and Tyler have taken snaps for Army this year and in the last game both split time under center so this game with Navy should expect both under center.
Anderson is the more passing threat as he has 545 yards throwing the ball with four touchdowns.
The Army defense has given up just over 100 rushing yards per game NT Nolan Cockrill and DL Kwabena Bonsu have totaled 54 tackles upfront to lead the rush defense. Meanwhile, LBs Arik Smith and Malkelm Morrison have totaled for 105 tackles just behind them.
A year ago, the Army defense held Navy to just 117 yards of total offense on 42 plays in the shutout win.
Key Players: QBs Christian Anderson & Tyhier Tyler
Anderson has not played in all the snaps and will likely see Tyhier Tyler come in on some plays in this game. But Anderson, who is from the Bronx, is playing near his home and will look to be the key performer in the option attack for the Black Knights.
Last year, Tyler rushed for 96 yards and a touchdown in the victory over Navy so he has experience as well. Tyler stared two games while Anderson was nursing injuries. Anderson though does provide more of the passing threat.
The combo under center will need run the option game and keep the time of possession, as well as to avoid turnovers. If these two can do this, Army will win this game.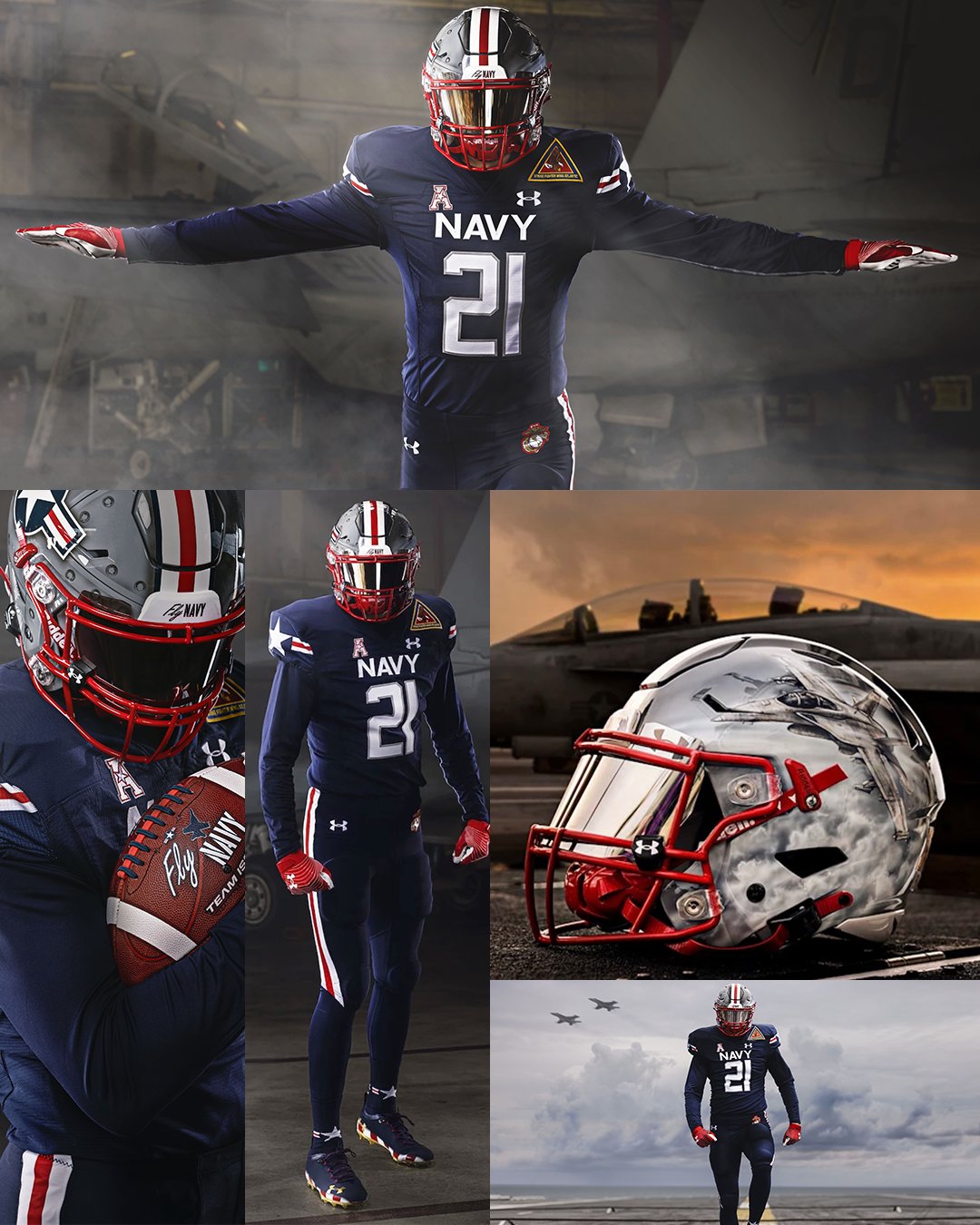 Navy Midshipmen (3-8, 3-5 AAC)
LOCATION: Annapolis, Md.
HEAD COACH: Ken Niumatalolo (14th Season, 104-75 @ Navy & Overall)
Navy started 2021 losing six of its first seven games but have won two of its last four games. The Midshipmen beat UCF in that first stretch at home and have also defeated Tulsa and Temple on the road.
The Midshipmen also gave the only undefeated team in the FBS Cincinnati its closest game in losing just 27-20.
Navy is also coming off a win in its last game at Temple, where the team had its highest scoring output in a 38-14 margin.
Navy has had two straight losing seasons, which it has not seen since the Midshipmen had five straight losing seasons from between the 1998 through the 2002 seasons.
The Navy offense is much like Army's with the triple option. Army has a tendency when it does pass though to go deeper, while Navy uses the short passing game.
QB Tai Lavatai likely get the start under center, but QB Xavier Arline has seen frequent time all season as well. The problem is that he's averaging just over 2 yards/carry, while Arline is well over 3. However, Lavatai is by far the better passer of the two. He completes about 55% of his passes but averages just under 7 yards/attempt.
On the perimeter, RBs Chance Warren and Carlinos Acie take most of the pitches. WR Mychal Cooper is the team's leading receiver.
On defense, LB Diego Fagot is by far and away the biggest playmaker on the team. He leads the Navy defense with 85 tackles, has an interception, a forced fumble, and a sack. He is a strong run defender but is also capable in coverage. He will likely need to be key in short yardage third down plays to try to keep Army's offense off the field.
Key Player: LB Diego Fagot
Fagot is a name that will likely be called in next spring's NFL draft. This is his last college game and is against Navy's key rival in Army. He will likely need to be key in short yardage third down plays to try to keep Army's offense off the field. If he can get a turnover or generate some negative plays, Navy will have a chance in this game.
Fearless Forecast:
The nature of this Rivalry is such that a close game, despite the records, is almost always the case. As was seen in last year's 15-0 game, Army did not put the game away until the fourth quarter in scoring 12 of its 15 points. This year's games seems to be much the same as last year.
I expect a low scoring game with Army getting a narrow lead in the first half. Navy will be able to score early in the third quarter but Army will be able to wear out the Navy defense in the fourth quarter to get its ninth win of the season. Army 24 Navy 10
Originally from LaMoure, North Dakota, Kent is a 1996 graduate of North Dakota State University. His prior writing experience is over 15 years having previously worked with D2football.com, I-AA.org, and College Sporting News before coming to College Sports Journal in 2016. His main focus is college football is the Missouri Valley Football Conference within the Division I FCS. And in 2017, he began also to look at the FBS Group of Five conferences of the American Athletic, Conference USA, Mid-American, Mountain West, and Sun Belt.
Reach him at this email or click below: