Lamar at Northern Iowa
When: Saturday, November 24, 4:00 PM CST
Where: UNI-Dome, Cedar Falls, Iowa
TV/Streaming: ESPN3
Lamar Cardinals (7-4, 6-3 SLC)
Beaumont, Texas
Southland Conference
Enrollment: 9,234
FCS Sagarin Rating: 186 (56 in FCS)
Season Recap: Riding the back of one of the nation's longest win streaks, Lamar has advanced to the NCAA FCS Championships for the first time in program history. Less than 24 hours, after knocking off rival McNeese in Lake Charles the Cardinals were selected. Lamar started the season just 1-4 including 0-3 within the Southland Conference before reeling off the six-game win streak.
Best Win: vs. Incarnate Word (27-21)
Worst Loss: vs. Southeast Louisiana (30-24)
Other key outcomes: vs. Nicholls (50-27 (last loss))
Playoff Floor: Blowout loss to Northern Iowa
Playoff Ceiling: The Cardinals keep it close with UNI.
Key Player This week: OL Garrett Bowery was a first-team All-Southland pick in his final season. He was also named the SLC Lineman of the Year. He helped paved the way for a Lamar rushing attack that led the conference and ranked 12th nationally in yards per game (250.3). He and his offensive line mates will need to control the line if Lamar is t pull off an upset in Cedar Falls.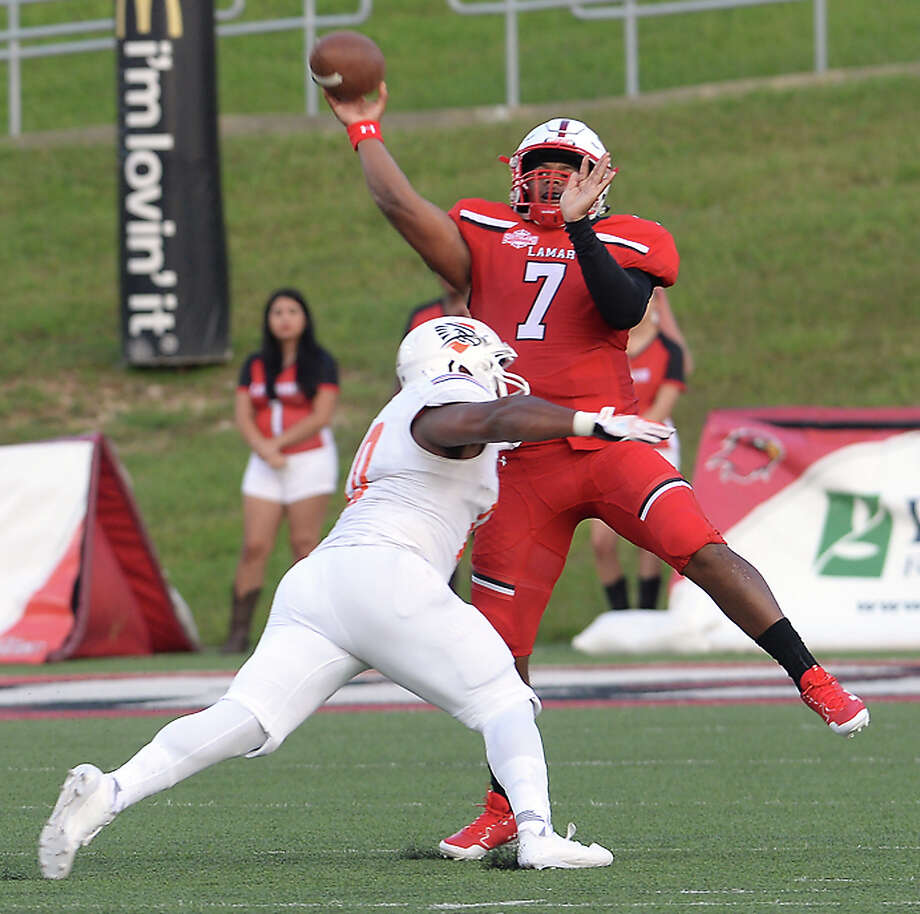 Fantasy Bonus Baby This Week: QB Darrel Colbert, Jr. has been named Southland Conference Offensive Player of the Week this past week. He was injured earlier in the season but has come back and been a force during the Cardinals win streak. Look for Colbert to be a key in the running game and some
Northern Iowa Panthers (6-5, 5-3 MVFC)
Cedar Falls, Iowa
Missouri Valley Football Conference
Enrollment: 11,212
FCS Sagarin Rating: 90 (6 in FCS)
Season Recap: UNI had an up and down season but did play the top ranked schedule amongst all FCS teams and got some help around the country to get into the tournament with just six wins.
Best Win: vs. South Dakota State (24-9)
Worst Loss: at Youngstown State (31-10)
Other Key Outcomes: at Indiana St (33-0 W); vs. North Dakota State (56-31 L)
Playoff Floor: The Panthers have had a history of both performing well after an opening round game and also going out in the opening round. UNI has the talent to win this game easily but will it have the drive?
Playoff Ceiling: A road game at UC Davis awaits UNI next provided the Panthers win this game. A win over another first time DI playoff team is not out of the question and then getting another Big Sky team after that is not out of the question but the ceiling seems like a quarterfinal would be the best this team could do.
Key Player This Week: QB Eli Dunn has thrown for 2,204 yards this year with 17 touchdowns and just 5 interceptions. He will need to keep that kind of ratio in this game.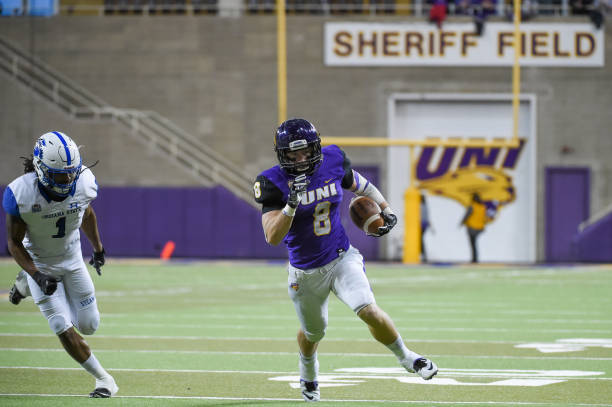 Fantasy Bonus Baby This Week: RB Marcus Weymiller has rushed for 809 yards and eight scores this year. This game likely will be one that UNI gets up earlier so Weymiller should get a number of carries and look for him to get some yardage and will also get some of the goal line action with a score.
Fearless Predictions:
Jamie: Lamar is on a six game win streak. Northern Iowa has good wins and bad losses. But they also have playoff experience and home field advantage. Northern Iowa 38, Lamar 13
Kent: UNI with Coach Mark Farley will have his team ready in what will actually be the last home game most likely for the Panthers this year. Lamar in its first ever FCS playoff and likely will play hard as it is not expected to get past this the opening round. But the Panthers will move on in this one and this should not be very close. Northern Iowa 41, Lamar 17
Chuck: Defense is likely to be the name of the game in the UNI-Dome, but it's hard to see UNI getting too burned by Lamar's big-play offense. If the Panthers keep the big plays off the board, they win easily. Northern Iowa 24, Lamar 14
Originally from LaMoure, North Dakota, Kent is a 1996 graduate of North Dakota State University. His prior writing experience is over 15 years having previously worked with D2football.com, I-AA.org, and College Sporting News before coming to College Sports Journal in 2016. His main focus is college football is the Missouri Valley Football Conference within the Division I FCS. And in 2017, he began also to look at the FBS Group of Five conferences of the American Athletic, Conference USA, Mid-American, Mountain West, and Sun Belt.
Reach him at this email or click below: