Boise State at Air Force
When: Tuesday, January 22, 7:05 PM MST
Where: Clune Arena, USAF Academy, Colo.
TV/Streaming: AT&T SportsNet, AT&T SportsNet
Boise State Broncos (8-10, 3-2)
Boise, Idaho
Mountain West Conference
Enrollment: 24,154
FCS Sagarin Rating: 109 (23 in CSJ's Sagarin High-Major Men's Basketball Top 25)
Scouting Report:
Boise State will look to pick up its third conference road win when it travels to Air Force. The Broncos are currently in fifth place in the conference standings
while the Flacons are ninth.
Boise State owns an 11-4 advantage in the all-time series against Air Force, including a four-game winning streak. The Broncos are 4-3 in Clune Arena, as well.
Boise State earned a 70-64 win last season at USAFA by making 12 3-pointers (12-of-27).
The Broncos are coming off a 63-53 loss at Fresno State last Saturday. Despite being unable to get much going offensively, Boise State didn't stray from its consistent defensive effort against Fresno State last Saturday, holding the Bulldogs to a season-low 20 points in the first half on 10-of-29 shooting (34.5%).
Fresno State improved in the second half, but the 63 points was still its second-lowest scoring output of the season. The Broncos have the No. 2 scoring
defense in the MW for league play, giving up just 63.6 points per game.
The Broncos have been exceptional from the free throw line in Mountain West play, shooting a conference-best 81.4 percent from the charity stripe. Derrick Alston is No. 1 in the MW in free throw percentage for league, making them at a 91.7 percent clip (22-of-24) while David Wacker isn't far behind at 82.4 percent (14-of-17). Alston has made his last 19 free throws – the longest streak for any
Bronco this season.
Key Fantasy Players: Boise State's production from the two wing positions has been outstanding in its first five MW games, as Alex Hobbs (17.4 ppg) and Justinian Jessup (14.4 ppg) rank fifth and 14th in the conference for scoring in league play, respectively. Hobbs has scored 15 or more points in five-straight games while Jessup has tallied double digits in four of his last five games. Either player in this game should be a good play from a fantasy point of view.
Air Force Falcons (7-11, 2-4)
USAF Academy, Colo.
Mountain West Conference
Enrollment: 4,000
FCS Sagarin Rating: 216 (Not Rated in CSJ Sagarin Top 25 High Major Poll)
Scouting Report:
In Air Force's last game, the Falcons hung tough on the road against Top 5 High Major ranked Nevada (18-1, 5-1), but ultimately came up short in a 67-52 setback Saturday night. The Falcons led 24-20 at halftime, holding the Wolf Pack to its lowest halftime point total this season but also scored its season low offensively.
Air Force has juggled its lineup all season. The Falcons have used nine different starting lineups so far through its first 18 games. Air Force used 11 different lineups last year. The lone Falcon to start every game is junior guard
Sid Tomes.
Despite the lineup juggling, Air Force has gone with the same starting lineup the last four games. AJ Walker, Sid Tomes, Keaton Van Soelen, Lavelle Scottie and Ryan Swan have all started the last four games. It is also Air Force's most used starting lineup this season. USAFA has gone 2-2 in this stretch but won both home games with this line-up over UNLV and San Diego State.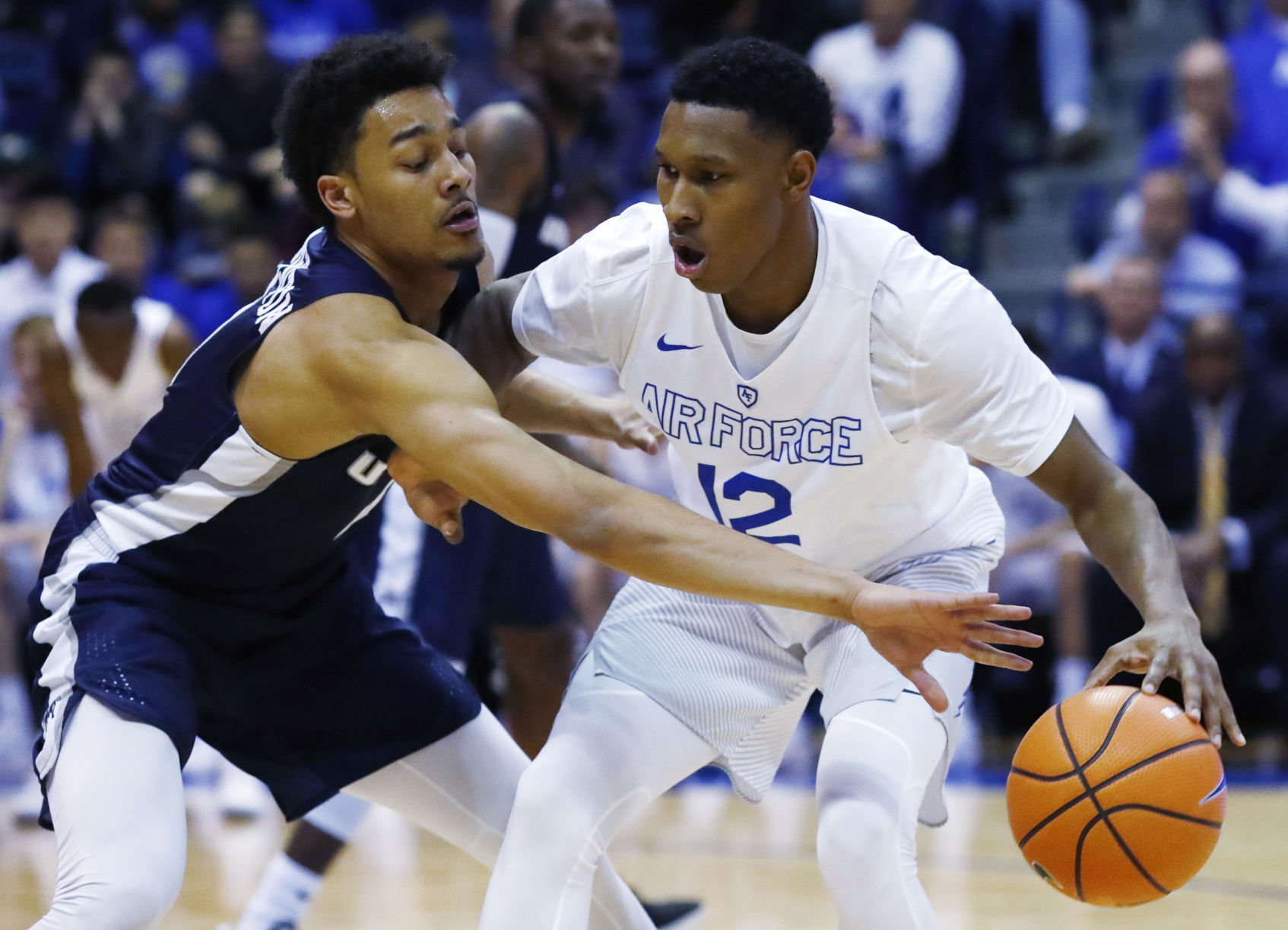 Key Fantasy Player: Junior Lavelle Scottie has also been a steady offensive producer for Air Force, leading the team and ranking 12th in the MW in scoring at 13.5 ppg and is second on the team in rebounding at 5.3 rpg. Scottie if off to a strong start in MW play, averaging 16.5 ppg, which ranks 9th in the conference. Scottie has reached double-figures in scoring in the last 12 games. He notched a double double with 16 points and 11 rebounds against San Diego State.
Fearless Prediction:
As mentioned, the Broncos have owned the Falcons not only in recent history but all time. This trend will continue in this game. It will be close in the first half with Air Force's recent defensive success that will carry over into this one but Boise State will make it a double digit win in the second half. Boise State 65, Air Force 53
Originally from LaMoure, North Dakota, Kent is a 1996 graduate of North Dakota State University. His prior writing experience is over 15 years having previously worked with D2football.com, I-AA.org, and College Sporting News before coming to College Sports Journal in 2016. His main focus is college football is the Missouri Valley Football Conference within the Division I FCS. And in 2017, he began also to look at the FBS Group of Five conferences of the American Athletic, Conference USA, Mid-American, Mountain West, and Sun Belt.
Reach him at this email or click below: