Virginia Commonwealth at Texas
When: Wednesday, December 5, 8:00 PM
Where: Frank Erwin Center, Austin, TX
TV/Streaming: ESPNU, WatchESPN (subscription req'd)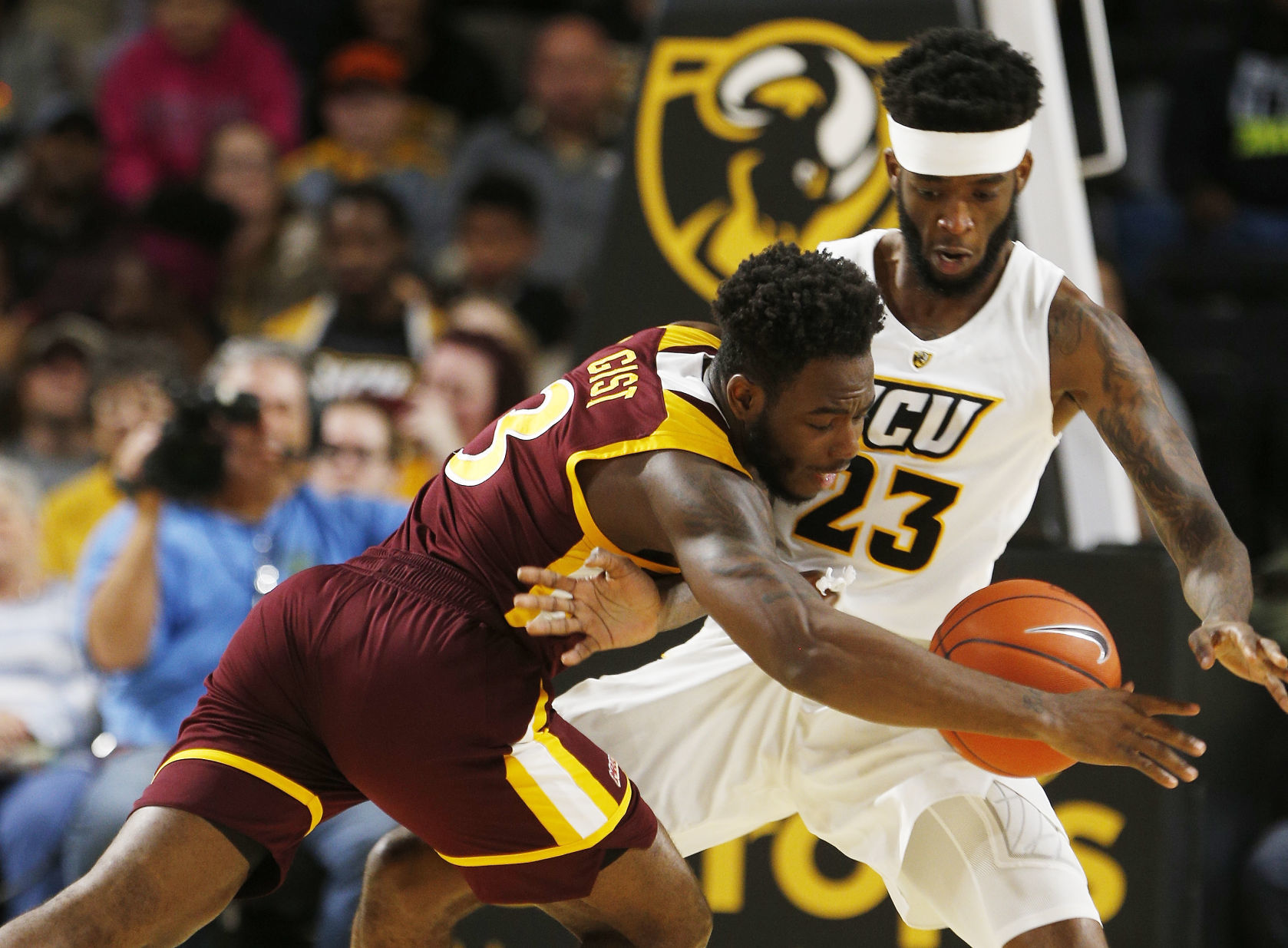 Virginia Commonwealth Rams (6-2, 0-0)
Richmond, Virginia
Atlantic 10 Conference
Enrollment: 24,010
FCS Sagarin Rating: 85 (14 in CSJ High-Major Men's Basketball Top 25)
Scouting Report: It's been exactly one year since VCU and Texas last met. The Longhorns took that contest 71-67 in Richmond in Shaka Smart's return to Richmond and the E.J. Wade Arena at the Siegel Center. VCU erased a 19-point Texas advantage in the second half to take a one-point lead with 3:52 remaining, but two Mo Bamba free throws at the 1:34 mark and a 3-pointer by Dylan Osetkowski with 55 seconds left pushed Texas to the win.
This season, the Rams are once again flying to a 6-2 start despite a challenging schedule. Head coach Mike Rhoades, Smart's longtime assistant during his run in Richmond, has seen VCU navigate close wins against Hofstra and Temple, while also suffering narrow defeats against St. John's and Old Dominion.
Key Fantasy Player: F Isaac Vann is the "inside" of VCU's inside/outside game, and for fantasy purposes the better target because he provides rebounds (4.8 per game) as well as scoring (13.1 ppg). He's going to have to stay out of foul trouble if Rhoades wants to beat his former boss.
Texas Longhorns (5-2, 0-0)
Austin, Texas
Big 12
Enrollment: 40,492
FCS Sagarin Rating: 42
Scouting Report: Smart navigated a tough season last year to barely sneak into the NCAA Tournament, but is off to a quick start with a 5-2 record headlined by a win over North Carolina in the Las Vegas Invitational.
Returning four of five starters from last season, the Longhorns recently slipped to lose their last two games, not only against top title contender Michigan State (78-68) but also against the 11th ranked team in the Sagarin Mid-Major Top 25, Radford (62-59). They'll look to avoid losing three in a row to Shaka Smart's former team.
Key Fantasy Player: Can G Kerwin Roach bounce back from his terrible game against Radford? It's hard to escape the idea that Texas depends on his scoring to win – when he scores closer to his average, 16.9 points per game, the Longhorns are hard to beat with their deep, talented frontcourt, but when he goes 2-12 and only scored 7 points, like he did against Radford, Texas can definitely be had.
Fearless Prediction:
I sense a bounceback game for Texas after Roach's awful performance last time out. Smart knows better than most how to wear down VCU's big man, and it should translate into a win for the Longhorns. Texas 68, VCU 57