COLLEGE SPORTS JOURNAL: We're about at about the midpoint of the spring season. What surprising team did you pick right before the season, and what team were you completely wrong about?
CHUCK BURTON: I feel like people were underestimating VMI, and still it seems like every week people are continually surprised they keep winning. I'm not. They are a veteran team with a great QB in Reese Udinski and a pretty good supporting cast, too. I'm not surprised by any of their wins.
Elon had a big injury to their QB Davis Cheek going into the spring session, but I'm still real surprised they are 1-4 (and could have easily been 0-5 had they not rallied to beat Davidson).
JAMIE WILLIAMS: Entering the Spring I had Delaware at #14. I am probably the only person who had them that high. I have said for years that Delaware has a good to great defense but needed to settle in at quarterback. I also said entering the year that I like Nolan Henderson to be that guy. So far so good as the Blue Hens are 2-0 with two dominant victories. I'd say I missed on Southeastern Louisiana. I had them at 9 and they have shown a strong offense but the defense is invisible. They havent been able to outscore their mistakes.
ROB BUTLER: I knew Sam Houston would be good – time will tell if they have what it takes to get to Frisco. I was almost completely wrong about Incarnate Word. They have an outstanding freshman quarterback in Cameron Ward and a great running back in Kevin Brown. The Cardinals are right in thick of things in the Southland and I never envisioned that.
RAY MALONEY: I have taken some lumps in my rankings this spring, like all of us have, but the old adage about the cream rising to the top is coming to fruition again. The blowout loss by North Dakota State earlier in the spring season brought out a bevy of haters, many of whom made verbal attacks on one particular player. But football will always be a team game and when it is all said and done, the Bison are still the Bison and losing one game every three years is nothing to get overly concerned about. Being a part of a program like NDSU you certainly come to expect that whatever issue may arise will be dealt with accordingly by people with far greatest knowledge and insight into what needs to be addressed than pundits.
I also had North Dakota on the outside looking in when I made my preseason rankings. And over the course of the first three weeks of the season the Sioux, er' Fighting Hawks became the darlings of the country. The game against NDSU showed that UND still has some growing to do, but I do believe in Bubba Schweigert and the job he has done at every stop of his coaching career.
BEN SCHLIEGER: I feel good about where NDSU, SDSU, JMU, Weber, and Sam Houston are right now. Those were my early favorites to be on top and I am happy to see them doing well as the perennial powers we expect to lead the pack.
What I was wrong about was most of the Missouri Valley. I knew it would be a conference of quicksand, but I expected other teams to be succeeding right now, outside of the state of North Dakota. While UND had a lackluster performance in Fargo I think there will be many "closer" contests than there were in the past with the Fighting Hawks.
Another team I wish had gone differently is Cal Poly and their stumbles out of the gate. It is predictable to put tops and bottoms on the Big Sky, but the middle is always a cluster-fest. Unfortunately, the Mustangs might be a wreck until a recruiting class or two from now.
CSJ: Illinois State opting out of the rest of the season is huge news. Should it have been expected? Will more teams follow Brock Spack and the Redbirds to taking the rest of the spring off?
ROB: The Redbirds were out of the playoff hunt anyway – I presume that more teams will follow suit and preserve their players' health for the fall.
JAMIE: I hope no one else follows the Redbirds lead. When you start something you finish. You don't get halfway through, realize you're not good enough, and then quit. It's a bad look. I understand the reason. But they decided to play. When it got tough, they quit. There's no other word for it.
CHUCK: To me it is incredibly strange that Illinois State will have voluntarily concluded their season before Bucknell, Fordham and Monmouth have even played once. Had a Patriot League school come to a similar conclusion as Illinois State, the whole league might have had to opt out (like the MEAC has already done). If we see this happen with other schools in other conferences, you might see a situation where certain conferences become ineligible for the postseason. In that sense, the spring season, even halfway through, still feels like it's hanging by a thread.
RAY: Illinois State did what I was praying would not happen. There is something to be said about commitment. And like one of my colleagues here said, you don't quit when the going gets tough. We've seen it happen in basketball with schools cancelling the rest of their seasons after a slow start and football is proving that same mentality exists on the gridiron as well.
BEN: Honestly, I am surprised this decision did not come sooner for a team. Did I expect Illinois State? No, but this was bound to happen. I think most teams who would have done that are the ones who decided to cancel between December and February. Will there be more? If there are teams who are broken mentally, physically, or financially I do not see why not. As for now, no one specific on the horizon seems to be ready to follow, unless there is some pettiness within conferences to take away from someone else's resume and block them from playoffs. It sounds horrible, but if Doug Pederson and the Philadelphia Eagles did it in the NFL, why wouldn't some bitter conference rival?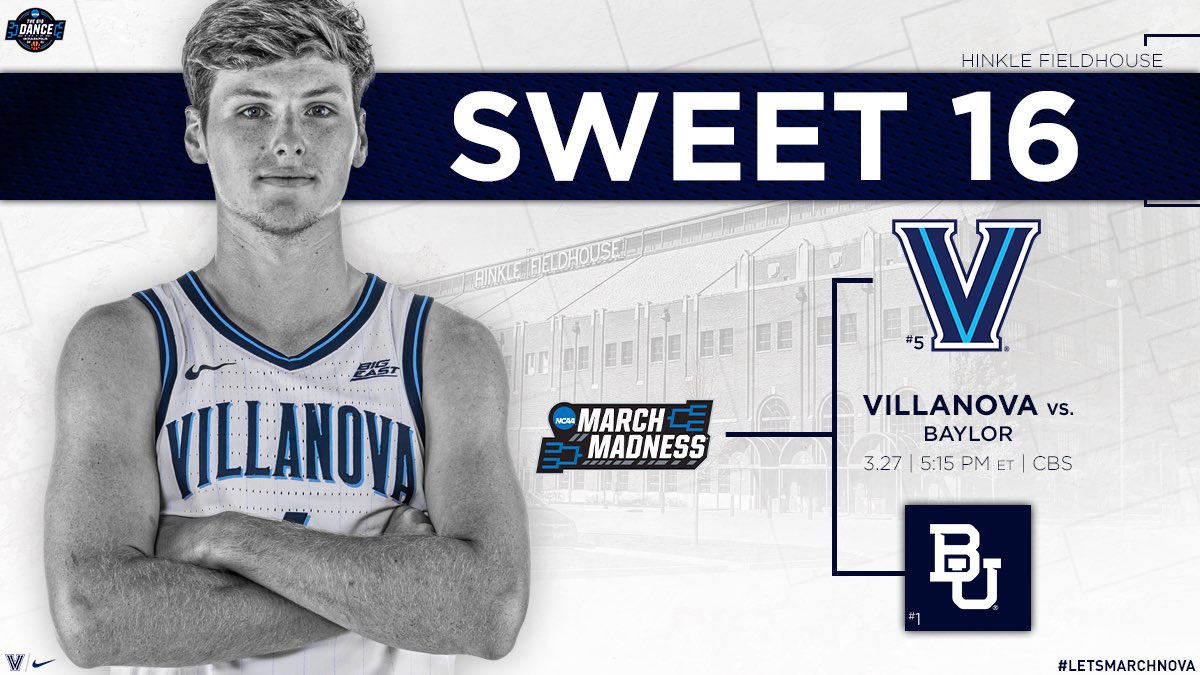 CSJ: It's pretty strange to have to navigate the NCAA Tournament in basketball at the same time as FCS football games that count. Is it working about as well as could be expected for the schools, managing everything?
RAY: We all knew the spring was going to present challenges across the board for coaches, players and sports fanatics. Not only the NCAA basketball tournaments (men and women), but baseball and softball are rounding into full swing and track is gearing up. Sports normally played in the fall, like soccer, volleyball and cross country are going on right now or, in the case of cross country, just had its national championship meet.
CHUCK: I don't envy any working Sports Information Director right now. With the diversity of different schools playing in the FCS, some are navigating things surprisingly well, while other teams seem to be struggling with outbreaks. Part of it seems to simply involve luck. Also not being talked about is how the NCAA successfully conducted their wrestling championships in the middle of all this too. There are simply a staggering number of championships going on all at once.
ROB: Lamar AD Marco Born recently praised his entire athletics staff – they had eleven events in three days…and a tennis match against Baylor scheduled for Monday. It has been a busy spring to say the least but it seems to be working out well for most institutions.
BEN: It is hard to tell externally, but I can tell you that from an internal standpoint when the University of Northern Colorado hosted the NIT Championship that things were HECTIC. Sure, it was awesome to have that on campus, but the effort and time it took to put on that "regional" production was enormous, even at our small school. I salute any Sports Information teams out there that are directing everyone in such a manner that it still allows everything to function on time.
JAMIE: I think its working out. The NCAA tournament will outshine the FCS 100 times out of 100. Its one of the reasons I am against keeping the Spring FCS season.
CSJ: What game last week was the most revealing about the teams playing?
JAMIE: I think we found out that the Bison are still the Bison, and North Dakota State can still beat you in the trenches. All of the hype coming in was about UND and how they played the same way. The Bison showed there is only one Bison.
BEN: I think the extremely one-sided UC Davis / Cal Poly game said a lot about how much vengeance UC Davis has towards the Big Sky and how far Cal Poly has to go, even with an award-winning coach.
ROB: North Dakota State is still… North Dakota State. They may have lost a game, but the sky isn't falling. They can run the ball and play good defense. Their fullback Luepke could not be stopped against North Dakota – but they still have issues at the quarterback position. Both Zeb Noland and Cam Miller played but neither one was particularly impressive.
CHUCK: I keep coming back to the SoCon. Chattanooga and Furman played a tough, hard-fought game and the Mocs came up on top during the end, holding Furman late. The Mocs have a very good defense and they are really showing their mettle. I could see them making a run in the FCS Playoffs.
RAY: I am scratching my head at the play of Northern Iowa. I had them as my preseason No. 1. And while I still thought highly of them despite a pair of narrow losses, the loss last weekend to Missouri State is certainly a tough one to comprehend.
CSJ: Finally, game of the week this week?
CHUCK: I didn't have this game circled on my calendar back in February, but Delaware at Rhode Island could very well determine the winner of CAA North. One of the most surprising teams this spring will face off against one of the most dominant. It should be a great game.
JAMIE: Not much to choose from. But I am looking at Delaware vs Rhode Island. Will Delaware continue their hot start? What about Rhody? Who is for real? This will go a long way in deciding a potential CAA playoff spot.
ROB: I'm going with Delaware at Rhode Island – two undefeated teams (albeit 2-0 isn't too indicative); the winner stays alive in an ultracompetitive CAA – James Madison is still the team to beat though.
RAY: I am looking forward to Jacksonville State's game against Austin Peay. While the Gamecocks should win, the Govs have shown the ability to do some good things on both sides of the ball. If they can sustain those things for 60 minutes, it might just put a damper on things in Jacksonville down the stretch.
BEN: I refuse to jump on the CAA bandwagon when there is not enough resume to judge from yet. (Sorry guys!) I am more interested in what will happen with the Incarnate Word at Nicholls game. Yes, Nicholls did get exposed by Sam Houston, but that was also a mismatched game. I want to see who wants to make a push for a second seat in the Southland. If Nicholls loses they will be out, but a win will still hold them respectable as a fringe team. If UIW wins then they have a nice string of four wins to earn them a top ten ranking that following week with just NW State before a title-esque game versus Sam Houston in two weeks.