FCS Playoffs 'Til I Die: CSJ Picks The FCS Playoff Field, 11/04/2021
If you weren't following the key FCS Playoff matchups last week involving the playoffs, boy did you miss out!
In a critical game in the OVC title race, UT Martin rallied from a 16-0 deficit in the second half to eke out a dramatic late win over Austin Peay, keeping them atop the conference and in the drivers' seat for the autobid.
The Pioneer League's autobid got a whole lot clearer when Davidson busted open a 16-15 lead late in the 3rd quarter then held on to beat Morehead State 29-22.
William and Mary upended the CAA by travelling up to Villanova and dominating the former frontrunners in the CAA, handling the Wildcats 38-14 and throwing a monkey wrench in the title race. The Tribe, if they win out, could actually win the autobid if they win the rest of their games, but it won't be easy with James Madison still on the schedule.
And Northern Iowa knocked out a Top 10 team for the second straight week as their amazing secondary somehow stopped Southern Illinois at the goal line to close out a 23-16 upset over the Salukis. The Panthers' path to the FCS playoffs as required them to be near-perfect over the last five games of the season, and they are almost halfway to their goal.
Below check out highlights of last week's big games, and check out out CSJ composite playoff bracket pick as well.
Highlights From Last Week
UT Martin 17, Austin Peay 16
Davidson 29, Morehead State 22
William and Mary 31, Villanova 18
Northern Iowa 23, Southern Illinois 16
CSJ Staff Composite Picks For Autobids
Projected Autobids:
ASUN-WAC: Sam Houston
Big Sky: Montana State
Big South: Kennesaw State
CAA: James Madison
Missouri Valley: North Dakota State
NEC: Bryant
OVC: UT Martin
Patriot League: Fordham
Pioneer: Davidson
SoCon: VMI
Southland: Southeastern Louisiana
CSJ At-Large Picks (13): Chattanooga, Eastern Washington, East Tennessee State, Incarnate Word, Missouri State, Montana, Northern Iowa, Sacramento State, South Dakota State, Southern Illinois, UC Davis, Villanova, William and Mary
First Four Out: Eastern Kentucky, Monmouth, South Dakota, Rhode Island
The CSJ staff debated quite a bit about the final spot – Chattanooga vs. Eastern Kentucky. In the end Chattanooga's narrow win over East Tennessee State, and their marginally stronger schedule, won the argument, but Eastern Kentucky has a fairly direct path to the playoffs – keep winning. If they beat Stephen F. Austin, Sam Houston and Jacksonville State to close out the year, they will be in as the ASun-WAC Alliance autobid.
Davidson (6-1, 5-0) is in the driver's seat for the Pioneer League autobid, with games with St. Thomas (MN), (5-2, 4-1) Dayton (4-4, 3-3) and Drake (2-5, 1-3) remaining. If Davidson wins two of these last three games, they will win the autobid because they have already beaten their closest competition head to head, San Diego (5-4, 5-1) and Morehead State (5-3, 4-1). St. Thomas (MN) is a member of the Pioneer League but ineligible for the playoffs.
Bryant (5-3, 4-1) finds themselves in a similar situation, having beaten both Sacred Heart (5-3, 3-1) and St. Francis (PA) (4-4, 3-1) head to head and thus winning the current tiebreaker in the NEC. If they can beat Central Connecticut State (2-6, 2-2), LIU (2-5, 2-2) and Merrimack (4-4, 1-3), they will be the NEC champions and win the autobid. According to the staff, they have more paths to the autobid than the Pioneers or Red Flash.
CSJ Consensus FCS Playoff Seeds
North Dakota State
Sam Houston
James Madison
Montana State
Eastern Washington
Southern Illinois
Villanova
Southeastern Louisiana
CSJ's Bubble Team of the Week
Maine (4-4, 3-3). Do we… need to take another look at Maine? Left for dead after starting 1-4, suddenly the Black Bears have won three straight, including two wins over CAA teams with valid playoff aspirations in 5-3, 3-3 Rhode Island (45-24) and 6-2, 4-1 William and Mary (27-16).
If they run the table in the rest of their FCS games against 3-5, 2-3 Stony Brook and 3-5, 2-3 New Hampshire, and upset FBS UMass (which seems very possible – Sagarin ranks 1-7 UMass at 190, one spot above Stony Brook and one spot below Rhode Island), suddenly they are 7-4 with an FBS win. I'm not sure 6-5 will be good enough with a daunting field and a lot of competition for at-large bids, but in our opinion a 7-4 record with that UMass win would be.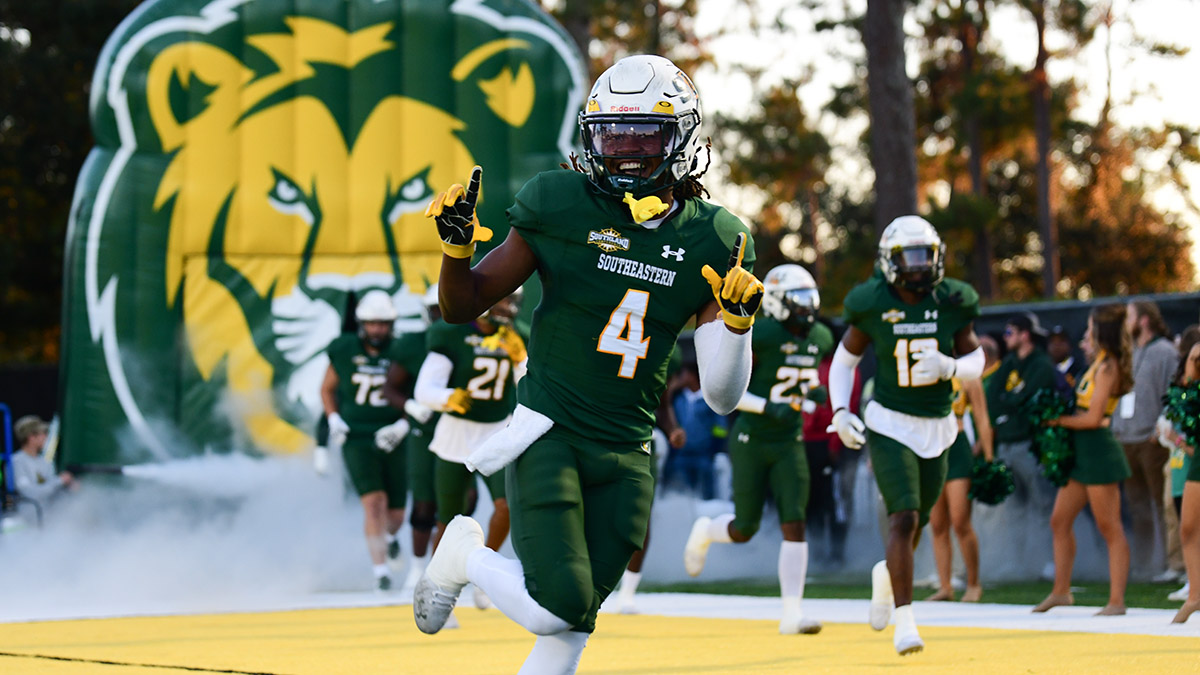 CSJ's Fearless Predictions Of Games This Week With Playoff Implications
Incarnate Word vs Southeastern Louisiana.
Jamie: These teams are on different bubbles. Incarnate Word is on the playoff bubble. They need this win even with their FBS win to feel comfortable about making the field. Southeastern Louisiana is on the seed bubble. They have to go unbeaten against FCS teams to get a seed. There should be a lot of offense in this game. Ill take Cole Kelley over Cameron Ward, by just a little. Fearless Prediction: Southeastern Louisiana 55, Incarnate Word 48
Rob: The Cardinals can score points – they're averaging 37.4 points per game, which is 8th in the FCS; their offense has been churning out 468.1 yards per game, which is 7th in the FCS. Offensively the Lions are explosive too – they're scoring 47.2 points per game, which is 2nd in the FCS; their offense is averaging 551.6 yards per game, which is also 2nd in the FCS. There will be lots of offense in this one but the Cardinals win a thriller at home. Fearless Prediction: Incarnate Word 42 Southeastern Louisiana 41
Chuck: I'm trying to see a scenario where fewer than 90 total points are scored, but I'm having a very hard time visualizing it. The only way UIW wins this game is if they hold the Lions to under 500 yards of total offense and 35 points or less, but I can't see it. Fearless Prediction: Southeastern Louisiana 56, Incarnate Word 45