We had our appetizers of college football this past Thursday and Friday but Saturday comes the main feast of action as we start the 2019 season. In this article, I will go through the teams at least I felt had a chance to finish strong in their respective Group of Five conference as they go against a Power Five squad this week.
I have four such match-ups this Saturday that I will be keeping my eyes on. I will go through Florida Atlantic, Boise State, Memphis and Fresno State games against their Power Five foes this week.

Game 1 of the Day:
Florida Atlantic (0-0) at Ohio State (0-0)
When: Saturday, August 31st, 12:00 pm EDT
Where: Ohio Stadium, Columbus, OH
TV/Streaming: FOX
Florida Atlantic Owls
Florida Atlantic is coming off a disappointing 5-7 season in 2018 under Coach Lane Kiffin. Three losses by a total of seven points marked the difference between a losing season and a probable bowl berth. Despite losing some talented players to the 2019 NFL Draft, such as RB Devin Singletary, Florida Atlantic is among the favorites to contend for the Conference USA title this season.
Key Player: TE Harrison Bryant is a star in the making and will be a key receiver for the Owls to keep drives going against the stingy Buckeye defense. Bryant is a physical mismatch that Ohio State will need to account for defensively but should be a tough match. The other key will be the FAU QB Chris Robison (if he starts) to use both his arms and legs.
Ohio State Buckeyes
The spotlight will shine on new Ohio State Coach Ryan Day, who served as Ohio State's offensive coordinator for the past two seasons, but this game against the Florida Atlantic Owls will mark his debut as the Buckeyes' head coach (aside from a 3-0 stint as interim coach in 2018). The Buckeyes are looking to regain some respect defensively, and have a new coaching staff on board on that side of the ball to try to do this.
Key Player: QB Justin Fields takes over the position after transferring to Columbus from the SEC's Georgia. The dual-threat sophomore will make his first start and will be key to making the right decisions as the FAU defense likely will be keying on the run and inviting the Buckeyes to pass. If he can get enough of a passing game, it will lead to RB J.K. Dobbins in the run game after his 1,053-yard rushing season a season ago.
Fearless Forecast: Coach Kiffin will look to find any mismatches possible as he has several talented players, but the Buckeyes have too much depth and talent on both sides of the ball for the Owls to keep pace in the season opener. Ohio State 38 FAU 17

Game 2 of the Day:
Boise State (0-0) at Florida State (0-0)
When: Saturday, August 31st, 12:00 pm EDT
Where: Doak Campbell Stadium, Tallahasee, FL
TV/Streaming: ESPNews/Watch ESPN
Boise State Broncos
Boise State inhabited the Group of Five Darling slot that switched over to UCF over the past couple of years. While the Broncos have not had any undefeated seasons recently, this is still a program that has won at least 10 games in seven of the last nine seasons, and won four MWC titles. It is also not afraid of playing some of the nation's top squads in the country and take on at least a former power in Florida State.
Key Players: QB Hank Bachmeier and RB Robert Mahone will take over over starting positions. Freshman Bachmeier will replace Rypien under center, while junior Robert Mahone will take over lead running back responsibilities. Both players will need to perform beyond their inexperiences for the Bronco defense to be successful.
Florida State Seminoles
Florida State finished just 5-7 overall last year in Coach Willie Taggart's first season. It was the programs its first losing season since 1976, and resulting in the team missing a bowl game for the first time since 1981. This year, Taggart brings in a number of new coaches to try to right the ship.
Key Player: RB Cam Akers should put up some better numbers in new Offensive Coordinator Kendal Briles scheme, which will spread defenses out and give him all much room to run. He still averaged 4.4 yards per carry last season behind a questionable offensive line and an inefficient quarterback. Still with a QB James Blackman, who returns to the starting quarterback spot after redshirting (with one start) last season, the offensive run game will be the key for a Seminole win.
Fearless Forecast
The game will now be played in Tallahassee after originally being scheduled for Jacksonville because of Hurricane Dorian's projected path and also moved up to a noon start rather than a night start. Regardless, the Broncos will still be making the over 2,000-mile trek east to the Sunshine State. Given the state of both team's offenses, this game should be a lower scoring affair. With the home field, Florida State should have the advantage but something tells me this might be the year for the Broncos again. Boise State 21 Florida State 17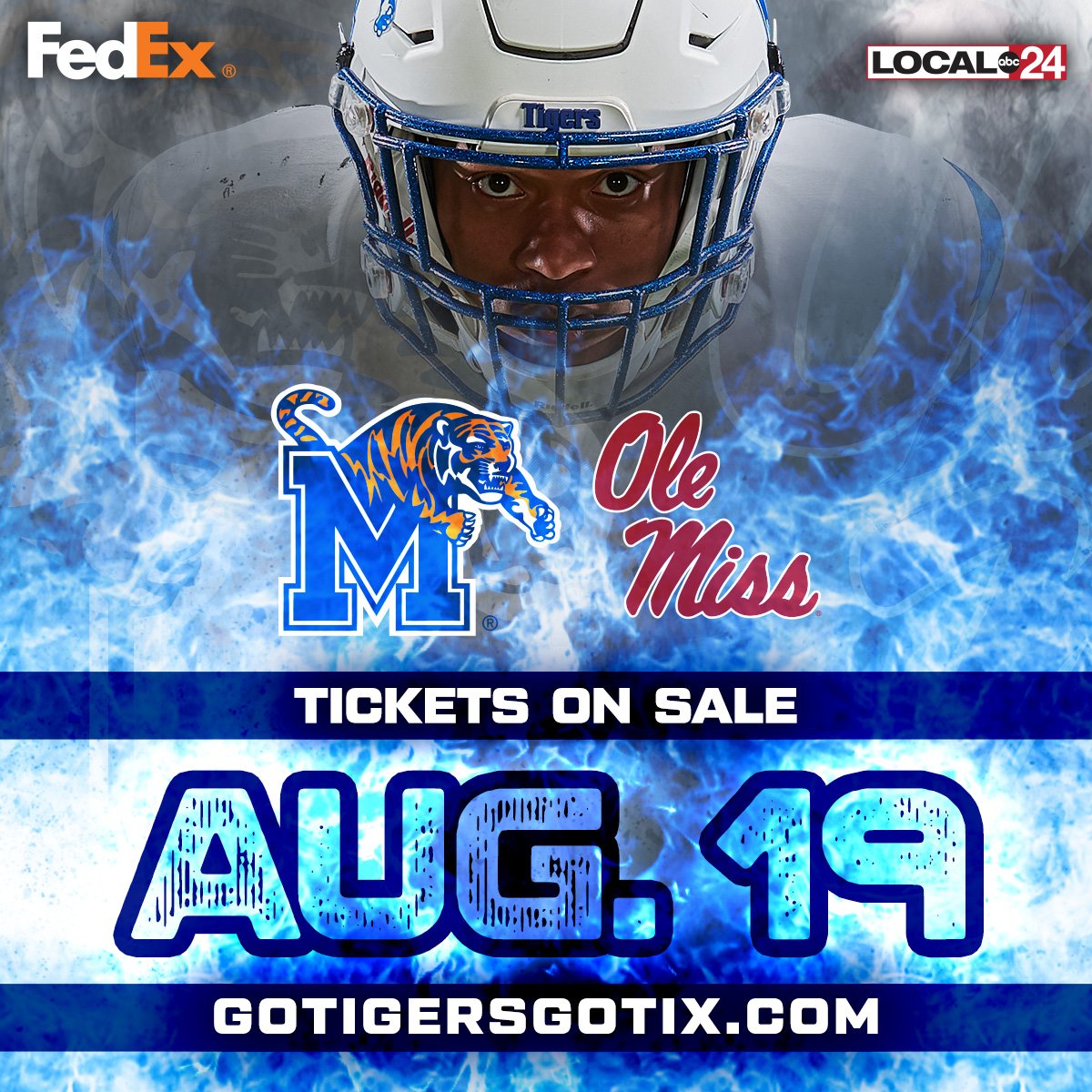 Game 3 of the Day:
Mississippi (0-0) at Memphis (0-0)
When: Saturday, August 31st, 12:00 pm EDT
Where: Liberty Bowl Memorial Stadium, Memphis, TN
TV/Streaming: ABC/Watch ESPN
Mississippi Rebels
Ole Miss knows just how dangerous this Memphis program can be, especially in the Liberty Bowl. The Tigers beat the Rebels in 2015, but that may have been an aberration. In the longtime series, Ole Miss is 7-1 in the last eight.
But the Rebels are coming off just a 5-7 record from last year and would not have qualified even if they were eligible. This team is away from its SEC sanctions and can compete in a bowl this season. This team, however, will really need this win with if it wants to get to the magical six-win mark.
Key Player: QB Matt Corral has a big arm and athleticism. He appeared in four games in 2018 as a true freshman before being redshirted to retain his eligibility. But in his limited time, he completed 16-of-22 passes for 239 yards and two touchdowns. How he handles the moment will be the key for the Rebels.
Memphis Tigers
This is a clash of offensive titans. Ole Miss was ninth in total offense at 510.5 yards per game and fifth in passing offense (346.4), while Memphis finished fourth in total offense (523.1) and rushing offense (279.9).
Memphis doesn't have another game against a Power Five program this year so this is the Tigers big chance to put something strong on its resume.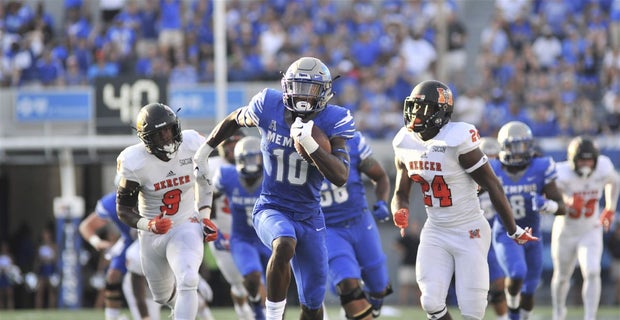 Key Player: WR Damonte Coxie had over 1,100 receiving yards and seven touchdowns in his first starting season with the Tigers, and he is primed for an even bigger season. With more help in the receiving core and more chemistry with QB Brady White, Coxie very well could jolt to an All-American status. Since Mississippi is stronger against the run, expect Coxie and White to be the more offensive productive players in this one.
Fearless Prediction: With two potentially potent offense going on display, there should be a lot of yards and points on the scoreboard in this one. Memphis seeing its schedule needs this game if it has any hope of winning the AAC and getting to the New Year's Six game so there is motivation there. Expect a back-and-forth game with Memphis having a chance to win the game late and they do just that. Memphis 45 Ole Miss 41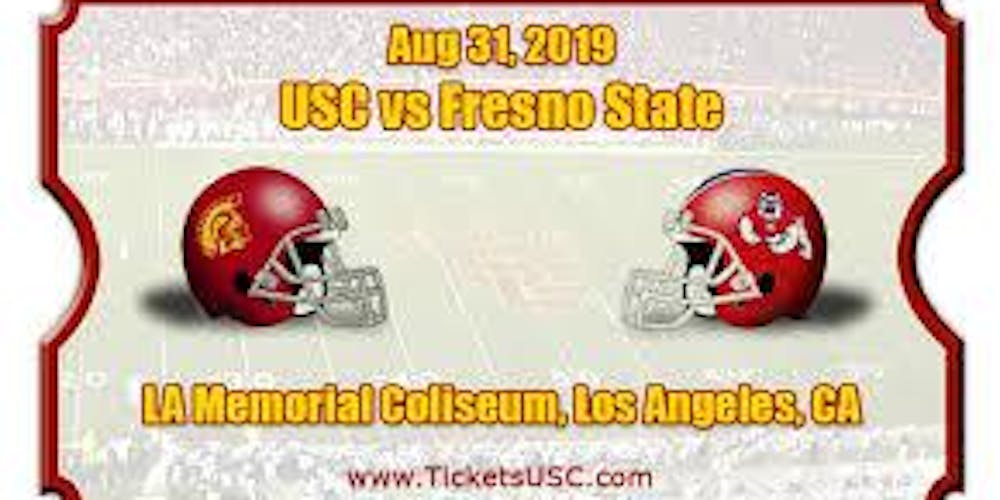 Game 4 of the Day:
Fresno State (0-0) at USC (0-0)
When: Saturday, August 31st, 10:30 pm EDT
Where: Los Angeles Memorial Coliseum, Los Angles, CA
TV/Streaming: ESPN/Watch ESPN
Fresno State Bulldogs
The Bulldogs lost a number of contributors to their Mount West title team from a year ago and return just 11 starters (three offense, six defense, both kickers). But Fresno State does have several players from the bench that will be good options.
The Mountain West Conference has a current five-game winning streak working against the Pac-12 heading into the weekend. Fresno State has two of those wins, beating UCLA and then Arizona State in the Las Vegas Bowl. Hawai'i extended the streak to five by starting the 2019 season with a 45-38 victory over Arizona.
Key Player: QB Jorge Reyna gets his turn as the starter with the departure of Marcus McMaryion. While he won't have two of the Bulldogs' most prolific targets from last year with KeeSean Johnson and Jamire Jordan gone, he still has plenty of weapons in running backs Ronnie Rivers and Jordan Mims. Additionally, Fresno State brought in wide receiver Derrion Grim so the Bulldog passing game so it will be key that Reyna keep drives going and open up the passing game to allow for the running attack to get going.
USC Trojans
This game is the fifth meeting between the schools – and third this decade – with the Trojans winning three of the previous four. In the most recent contest, Cody Kessler tossed four TD passes in the 2014 season opener, leading USC to a 52-13 victory.
USC is coming off a 5-7 campaign and fans are already asking for Coach Clay Helton to be fired despite leading the Trojans to two New Year's Six games the prior two seasons. Coach Helton knows this is a year in which the Trojans must take several steps forward.
Key Player: QB JT Daniels will be running a more up tempo offense that new offensive coordinator Graham Harrell will try to re-brand the Trojans to get more offensive production. He threw for 2,672 yards with 14 TDs and 10 interceptions a year ago and with the talent around him, those numbers are bound to go up.
Fearless Prediction
With the winning streak by the Mountain West over the Pac-12 currently, it shows that there is not that much separation from the two conferences. Coach Jeff Tedford has his Bulldogs thriving in the Valley even if this year's team has several new faces in the line-up. USC on paper is more talented but with the new offensive scheme and a strong Bulldog defense, USC likely will be held in check. Expect another Mountain West win in this one in a game that might shock several college football fans across the nation. Fresno State 38 USC 31
Originally from LaMoure, North Dakota, Kent is a 1996 graduate of North Dakota State University. His prior writing experience is over 15 years having previously worked with D2football.com, I-AA.org, and College Sporting News before coming to College Sports Journal in 2016. His main focus is college football is the Missouri Valley Football Conference within the Division I FCS. And in 2017, he began also to look at the FBS Group of Five conferences of the American Athletic, Conference USA, Mid-American, Mountain West, and Sun Belt.
Reach him at this email or click below: