College Sports Journal Patriot League Game Previews: Week of 8/31/2019
Colgate, who hosted Villanova in Week 0, continues their Theater of Pain tour this week as they travel out to Air Force to take on the Falcons. The rest of the Patriot League kicks off their season this Saturday with a full slate of games
BYE: None
Conference Game of the Week:
Central Connecticut State (0-0) at Fordham (0-0)
When: Saturday August 31st, 6:00pm
Where: Jack Coffey Field, Bronx, NY
TV/Streaming: Patriot League Network

Central Connecticut State Blue Devils
The Blue Devils go into 2019 with an exciting, talented roster, but they are also minus their head coach from last season, Pete Rossomando, who took an assistant job at Rutgers. Assistant coach Ryan McCarthy was promoted to head guy and inherits CCSU's terrific roster that came close to beating out Duquesne last season for the autobid. Last year's starting QB Jake Dolegada is now looking like he has an excellent shot at sticking on the roster of the NFL's Cincinnati Bengals.
Key Player: Despite losing Dolegada, CCSU returns a ton of young talent from last year's team, but the most impressive of the bunch might be FS D.J. Exilhomme. With 74 tackles last season – 46 solo – and 4 forced fumbles and 1 interception, the Malden, Massachusetts native led CCSU in tackles and brings energy to the Blue Devil defense. It's going to be exciting to see what he brings in 2019 in the season opener.

Fordham Rams
The Rams first year under head coach Joe Conlin ended with a 2-9 record, but there was some promise hidden among the losses. The Rams led the Patriot League in passing with 200 yards per game and return a young team a year older. QB Tim DeMorat started 11 games behind an offensive line that also returns nearly everybody. The question is will it hit its boiling point?
Key Player: Fordham's defense improved week to week during the 2018 season, and in large part was due to the development of sophomore LB Glenn Cunningham. The Glastonbury, Connecticut native – which is very close to CCSU's campus in New Britain – registered an eye-popping 21 1/2 tackles for loss and led the Rams in tackles with 92. He will be looking to bring the punishment to CCSU's offense.
Fearless Prediction: In this battle of intriguing, young teams, defense seems like it's going to be the order of the day. CCSU's talent will shine Saturday night and come up with the win, CCSU 24, Fordham 13.

Fearless predictions for the rest of the slate
St. Francis (PA) (0-0) at Lehigh (0-0), Saturday August 31st, 12:30pm, Murray Goodman Stadium, Bethlehem, PA, Service Electric 2, Patriot League Network
A battle between two young, rebuilding teams, this game will feature two teams that will look very different that the teams that took the field last year. Under new head coach Tom Gilmore, look for another close game where the home team again comes out on top. Lehigh 24, St. Francis (PA) 10
Georgetown (0-0) at Davidson (0-0), Saturday August 31st, 1:00pm, Richardson Stadium, Davidson, NC, Davidson Athletics
You can read a more detailed preview here. It's hard to escape the narrative that this is going to be the tale of an unstoppable force (Davidson's running game) going against an immovable object (Georgetown's defense). It feels like this might be a nip-and-tuck game, until Davidson's relentless rushing attack finally outlasts the Hoyas. Davidson in a squeaker. Davidson 24, Georgetown 21.
Bucknell (0-0) at FBS Temple (0-0), Saturday August 31st, 3:00pm, Lincoln Financial Field, Philadelphia, PA, ESPN3 (cable subscription req'd)
Two new head coaches, Dave Cecchini and Rod Carey, take over the Bucknell and Temple programs respectively in this one-time rivalry that was abandoned back in 1970. The 45th meeting between these two teams promises to get real ugly real fast, though, because Cecchini is starting a ground-up rebuild in Lewisburg. Temple 63, Bucknell 17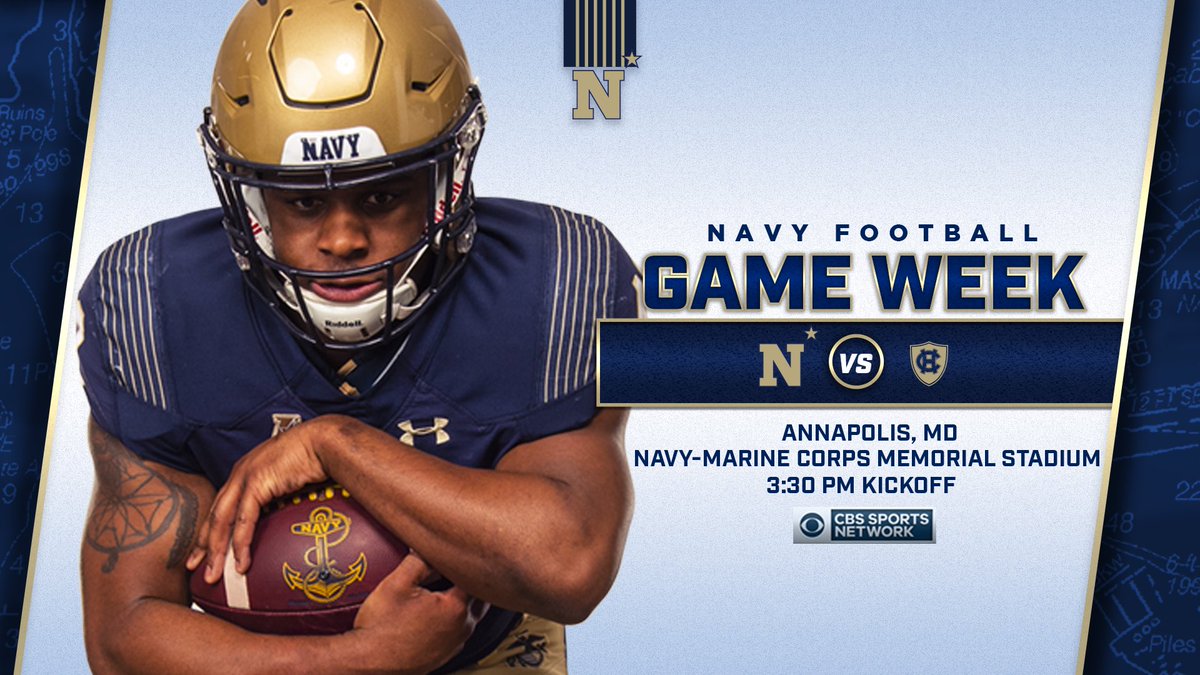 Holy Cross (0-0) at FBS Navy (0-0), Saturday August 31st, 3:30pm, Navy-Marine Corps Memorial Stadium, Annapolis, MC, CBS Sports Network, CBSSports.com (cable subscription required)
If Colgate falters, Holy Cross is increasingly being seen as the team most likely to knock out the Raiders from their Patriot League perch. They'll face off against a Navy team that is itching to get going and return to their Commander-In-Chief trophy form. The Mids should have enough firepower to get by, but it will be too close for comfort. Navy 38, Holy Cross 30
Colgate (0-1) at FBS Air Force (0-0), Saturday August 31st, 3:30pm, Falcon Stadium, Colorado Springs, CO, ESPN College Extra ESPN3 (cable subscription required)
After a humbling loss at home to Villanova, what does Colgate do the following week? Schedule a "light" tune-up game against a service academy at altitude. An 0-2 start to the season seems very likely. Air Force 42, Colgate 7.
Lafayette (0-0) at William & Mary (0-0), Saturday August 31, 6:00pm, Zable Stadium, Williamsburg, VA, FLO Football
William & Mary has a new coach for the first time in 40 years (Mike London), while Lafayette is still looking for answers on offense after a disappointing season last year. London is known to jump into programs and give them a huge booster shot of energy, which will be plenty enough to beat the Leopards. William & Mary 31, Lafayette 3