First off, the College Football Playoff rankings were out last Tuesday for the first rankings of the season. For those of us that follow the Group of Five, it had to be somewhat disheartening to see one of the best G5 teams in the CFP era ranked at #6 to start the rankings.
But this is where Cincinnati was ranked. It defeated what the committee felt as the #10 team in Notre Dame on the road as right now the signature win for the Bearcats. Below is the full Top 25 rankings. There will be five more rankings before the four teams to play in the playoff are selected.
Through Games OCT. 30, 2021
There are three other G5 schools in the first rakings and above these are the teams in bold.
After this week, Cincinnati will be helped with Michigan State losing to Purdue so the Bearcats are likely to move up to the #5 spot. Also, Wake Forest lost to North Carolina so that should move Notre Dame up after the Irish beat Navy this week.
As for the Bearcats this week, they got to host ESPN Gameday with a rematch of the American Athletic Conference title game from a year ago against Tulsa. The Bearcats may have been distracted with the media attention this week as Cincinnati struggled with the sub-500 Golden Hurricane.
Cincinnati's defense stepped up in the biggest moments, stopping upset-minded Tulsa twice on goal-line stands in the final two minutes of a 28-20 victory. A critical fumble from Golden Hurrican RB Steven Anderson as he crossed the goal line was recovered by the Bearcats, preserving their ninth straight win to stay unbeaten.
Cincinnati had plenty of opportunities to put Tulsa away. At the beginning of the fourth quarter and up 28-12, the Bearcats had the ball at their own 32-yard line, but went three and out. Then, after a great defensive stand, QB Desmond Ridder fumbled the ball on the first play to give Tulsa another chance.
The Golden Hurricane outgained Cincinnati 457-390, rushed for 5.2 yards per carry and posted 297 total rushing yards against the Bearcats' elite rushing defense. See highlights of this game below:
But the Bearcats will still have some chances to impress the CFP committee with a home game with SMU and a likely AAC title game that is looking more and more likely to be against at current one-loss Houston.
Where's the other undefeated G5 Team?
For some reason, UTSA is not in the CPF top 25 right now. UTSA is the only other G5 undefeated team and now is just one of four undefeated teams in all of the FBS.
Of course, this likely will change as the Roadrunners continue to win. UTSA, which was incorrectly called USTA by CFP Committee Chairman Gary Barta on the ESPN broadcast this past week, kept on winning this week and will likely be in the Top 25 rankings this week.
RB Sincere McCormick racked up 169 rushing yards and a touchdown, while QB Frank Harris accounted for four total scores, to lead UTSA to an easy victory 44-23 at UTEP this week. With the win, the Roadrunners improved to 9-0, extending their school-record start to the season. See highlights of this game below:
Looking at G5 Conference Races
With just three regular season weeks left, the winners of each G5 conference's division are coming into focus. Here is a look at each conference race. Note that the AAC will send the top two team in the standings to its championship game, while the other four leagues will send each of their division winners. I also included the standing for the six independent schools below for comparison as well.






Conference Realignment
This has become a weekly segment this year and this week was no different. After losing several schools, C-USA this week officially offered invitations to four schools–two current FBS independents in Liberty and New Mexico State and two FCS schools in Jacksonville State and Sam Houston State.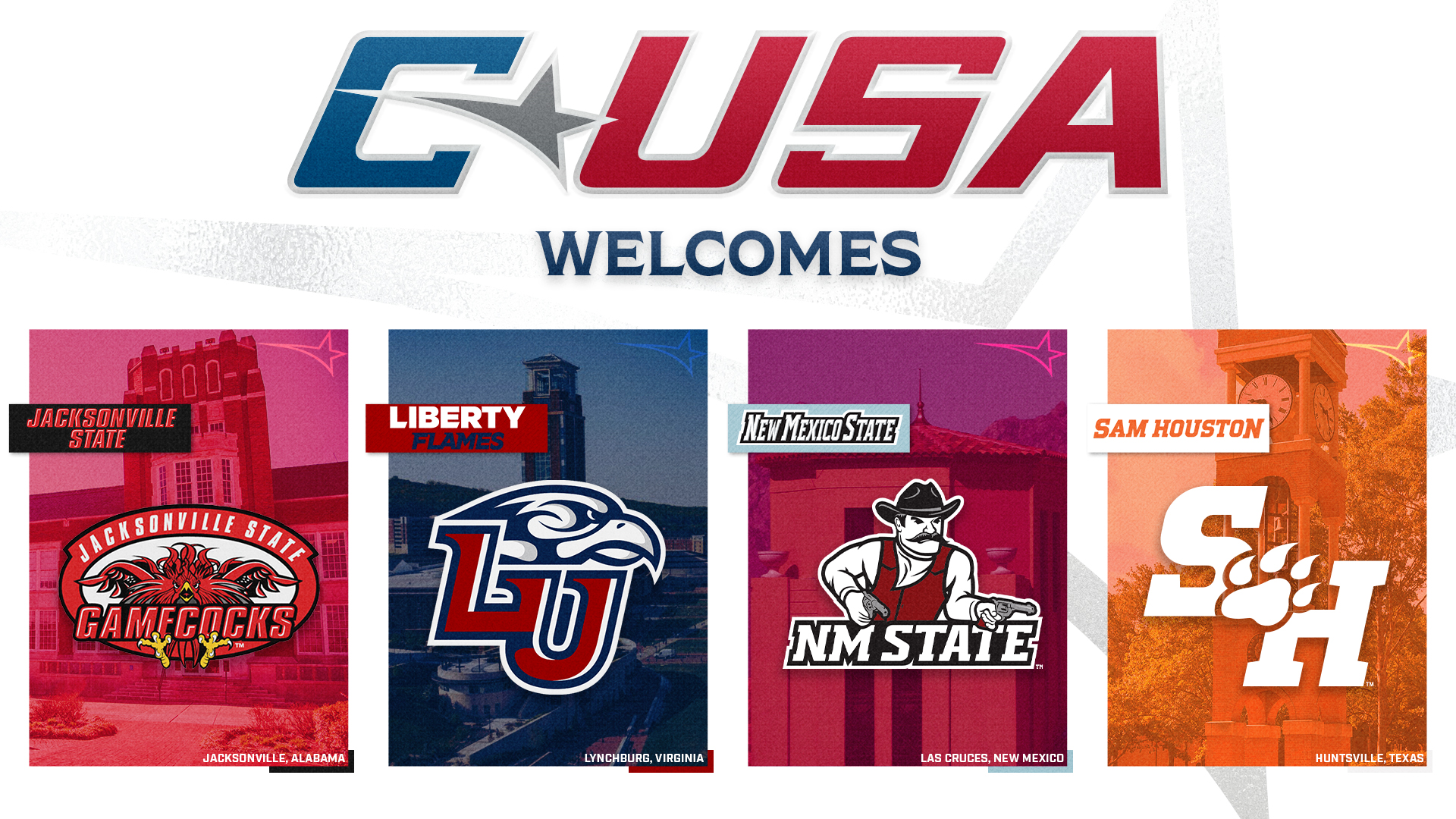 Here is a look at what the Group of Five Conference will look like in 2023 when the the realignment takes place. Remember, Cincinnati, Houston, and UCF will be leaving the the AAC, along with current independent BYU for the Big 12 Conference as well.
AMERICAN
Leaving: Cincinnati, Houston, UCF
Joining: Charlotte, Florida Atlantic, North Texas, Rice, UAB, UTSA
2023 Lineup: Charlotte, East Carolina, Florida Atlantic, Memphis, Navy, North Texas, Rice, SMU, South Florida, Temple, Tulane, Tulsa, UAB, UTSA
All six schools that are joining the American are moving from Conference USA.
CONFERENCE USA
Leaving: Charlotte, Florida Atlantic, Marshall, North Texas, Old Dominion, Rice, Southern Miss, UAB, UTSA
Joining: Liberty, New Mexico State, Jacksonville State, Sam Houston
2023 Lineup: FIU, Jacksonville State, Liberty, Louisiana Tech, Middle Tennessee, New Mexico State, Sam Houston, UTEP, WKU
The six schools leaving Conference USA will each join the American. Liberty and New Mexico State are currently FBS Independents, while Jacksonville State (ASUN) and Sam Houston (WAC) will move up from the FCS.
Middle Tennessee and WKU have been rumored to make a move to the MAC.
MAC
Leaving: None
Joining: None
2023 Lineup: Akron, Ball State, Bowling Green, Buffalo, Central Michigan, Eastern Michigan, Kent State, Miami (Ohio), Northern Illinois, Ohio, Toledo, Western Michigan
Middle Tennessee and WKU have been rumored to make a move to the MAC.
MOUNTAIN WEST
Leaving: None
Joining: None
2023 Lineup: Air Force, Boise State, Colorado State, Fresno State, Hawaii, Nevada, New Mexico, San Diego State, San Jose State, UNLV, Utah State, Wyoming
Air Force and Colorado State considered a move to the American, but decided to remain in the Mountain West.
SUN BELT
Leaving: None
Joining: James Madison, Marshall, Old Dominion, Southern Miss
2023 Lineup: Appalachian State, Arkansas State, Coastal Carolina, Georgia Southern, Georgia State, James Madison, Louisiana, Marshall, Old Dominion, South Alabama, Southern Miss, Texas State, Troy, ULM
G5 INDEPENDENTS
Leaving: BYU, Liberty, New Mexico State
Joining: None
2023 Lineup: Army, UConn, UMass
BYU is leaving for the Big 12, while Liberty and New Mexico State will join Conference USA.
Top Five Games of the Week