Nobody has the answers yet in regards to COVID-19 and the pandemic that has ground regular life to a halt. The only thing that is certain is that this all will pass at some point, and when it does, things are going to be different.
College football is not immune to these changes, of course, as spring practices, spring ball, and group workouts are all stopped. Many seem to have guidance from coaches on how to stay healthy and fit at home, in case there is some semblance of a football season this year.
Nobody knows how long America will be handling this pandemic, and amateur and professional sports rightfully are taking a back seat to management of this crisis. But as the ageless Vin Scully said this week, eventually sports will come back up, the "rainbow after the storm", and that hopefully will apply to college football as well.
In the past, college football has survived through outbreaks of disease and mass disruptions, and how the sport handled those circumstances provide a possible roadmap to a late post-COVID-19 football season. Looking to the past, how could we adapt that to today?
World War I
The lead-up to the Great War (World War I) decimated college football teams across the country. Some teams, like Villanova and Fordham, cancelled their seasons outright since they didn't have enough athletes to field a team.
At Lehigh University and Lafayette College, the military draft had begun, eliminating almost all of the junior and senior classes from competition. Lafayette's football team had only two returning seniors apply to play the following season. "One was drafted before the first game," the student paper, The Lafayette, said, "and the other dropped out after one or two contests."
Schools across the country were coming up with their own decisions on whether to field teams or not, and who they would play. Both Lafayette and Lehigh elected to field teams and play through the season with abbreviated schedules. With 18 miles separating both college football Rivals, both schools elected to keep their game, the most-played rivalry in all of college football, alive. On Saturday, November 24th, 1917, a Lehigh team beat an outmatched Lafayette squad 78-0.
1918 added another possible reason to cancel the football season – the Spanish Flu epidemic.
"The [training] schedule will go on as planned until October 1st, but is doubtful.. that the sport will finish the season," Lehigh's student paper, The Brown and White, said.
Lafayette had the additional challenge of needing to hire a new football coach as well. Robert Berryman quit as head coach of Lafayette to contribute to the war effort. "In his letter of resignation to the President, accepted some days ago," The Lafayette said, "Berryman stated that he was leaving from purely patriotic motives. There is a general demand for engineers throughout the country, and being a graduate engineer, Berryman has accepted a good position in an aeroplane construction company."
Ultimately with the help and eager work of the Lehigh and Lafayette team captains, working alongside the school's military training efforts, both schools were able to pull together abbreviated schedules – and again, in 1918, were able to contest their Rivalry game again as well, despite very nearly being cancelled. On Saturday, November 23rd, Lehigh beat Lafayette 17-0 in a much more evenly-matched game.
Both Rivalry games were different than in other years. With "student-soldiers" in the stands instead of regular students, the games were less well attended and some of the pomp and circumstance was left out. The 1917 game was played in a half-empty stadium, and the formal "duel of the bands" between Lafayette's musicians and the Bethlehem Steel band was cut short.
By 1919, though, more than a year after the Armistice was signed, Lehigh and Lafayette were back to more normal times. Both schools had a regular schedule, and both schools had relatively lengthy road trips to play football (Lafayette to Cornell, and Lehigh to Penn State). By the end of the 1919 season, Lehigh had added their own band to the band challenge against Lafayette and the Bethlehem Steel bands. On November 22th, 1919, Lafayette came from behind and won a 10-6 thriller against the Brown and White.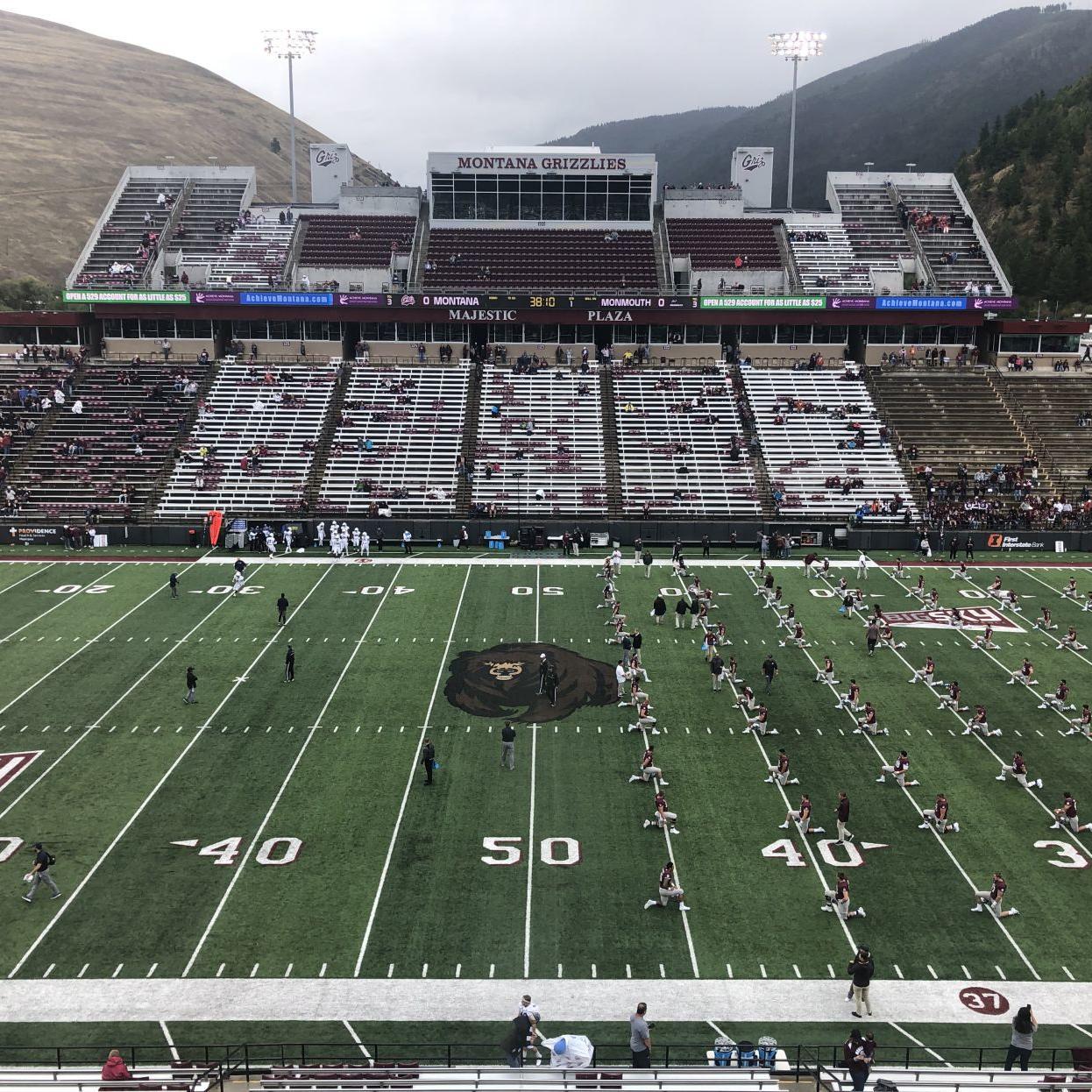 Lessons Learned
What can we learn from this visit to the past when trying to hold a possible college football season once this is pandemic dies down?
One thing we can take away from this is that some semblance of a season can be saved by modifying schedules and maybe even venues.
In the World War I era, team construction and preseason camps were performed when brick and mortar school came back in session. If schools are in a position to accept students on campus in the fall, perhaps football's regular preseason camps could start at that time as well – instead of starting in August, it starts in September for an October start date.
Perhaps it could be possible to construct shortened, hyper-local schedules over a two-month period. If you, for a moment, abandon thoughts of divisional NCAA restrictions, it would be very possible to construct a modified "war-time" schedule. Instead of Penn State travelling across country to play UCLA, they can play a game at home vs. Bucknell. Montana could play Montana Western.
Some states might have a challenging time filling out schedules, but if it is only an eight-game modified schedule with mostly local opponents it might be able to work, even in states with fewer institutions.
If playing games in 100,000 seat stadiums are still deemed too unsafe for everyone, perhaps they could be TV-only events with small numbers, or limited numbers, of spectators. Almost all Division I FBS schools and many FCS and Division II schools have the capability to live-stream their games from the press box, so there could still be games in the era of "social distancing". ESPN and FOX would undoubtedly be very interested in this too.
Not every venue is a cavernous 100,000 seat stadium, either. There are many smaller, possibly safer, venues to contest games if that's is part of any mitigation strategy.
It might not still be practical to have conference championship games, a nationwide NCAA playoff for the FCS, or have bowl games. But those are decisions that could be made as a partial football season is getting contested in October and November.
In the meantime, there would be a college football season, kids would have a chance to compete, and seniors wouldn't have to forego their senior year. And most teams would still be able to play against their rivals, which as any Lehigh or Lafayette football fan will tell you, is more important than any postseason or bowl.
It could, too, be a very big rainbow at the end of the storm for a whole lot of people navigating through this crisis. It's possible to do it, too. After all, it's been done before.