The conference games start this week for the MVFC. The league through three full weeks of action sit with a 17-2 record versus other FCS conference teams, which is the best record amongst all conferences in non-conference action.
Last week, the league as a whole went 7-1 with the lone loss being Western Illinois to Eastern Washington. WIU actually has the only two FCS losses within the league against non-conference FCS foes.
The best two games last week had to be the 109th Mid-America Classic for Illinois State winning over Eastern Illinois, while Indiana State topped Eastern Kentucky. Both games were tight throughout but the two MVFC squads came out on top.
The Indiana State WR Phazione McClurge has taken advantage of some injuries in the Sycamore receivers ahead of him on the depth chart. Over the last two weeks, he has posted nine catches for 101 yards and two touchdowns. His six-catch, 75-yard evening at Eastern Kentucky featured two touchdown catches, including the game-winning 24-yard catch in traffic as time expired. McClurge has taken over one of the top receiving roles on the season with Rontrez Morgan and provides a potent 1-2 punch in the Indiana State passing game. See more highlights of this game below:
For Illinois State, the game was tied with Eastern Illinois until touchdown with less than two-minutes to play put the Redbirds in the lead and the defense stopped the Panthers on its last drive to get another win for the MVFC. See the highlights for this game below:
The other games were all fairly lopsided victories for the MVFC. See the scores from last week's other games below:
-Eastern Washington at Western Illinois EWU, 62-56
-St. Thomas at UNI UNI, 44-3
-Drake at North Dakota UND, 38-0
-North Dakota State at Towson NDSU, 35-7
-Dayton at Southern Illinois SIU, 55-3
-South Dakota at Cal Poly USD, 48-14
The MVFC slate gets started with four games this week and will be the only games involving MVFC squads in Week 4. Below are my previews of these:
South Dakota State at Indiana State, 12 p.m. CT (ESPN+)
The Jackrabbits will play their first FCS opponent after defeating FBS Colorado State and DII Lindenwood in their first two games. SDSU had a bye week last week to get ready for this MVFC opener. The Jacks opponent in Indiana State have started the year 2-1, with their lone loss coming to Big Ten foe Northwestern. Indiana State might be better than projected (I had them finishing last in the MVFC in my season preview) but SDSU is another caliber of team that might resemble the Big Ten foe the Sycamores played two weeks ago. ISU lost that game 24-6. I think the Jacks will win this one by a similar margin. South Dakota State 27 Indiana State 10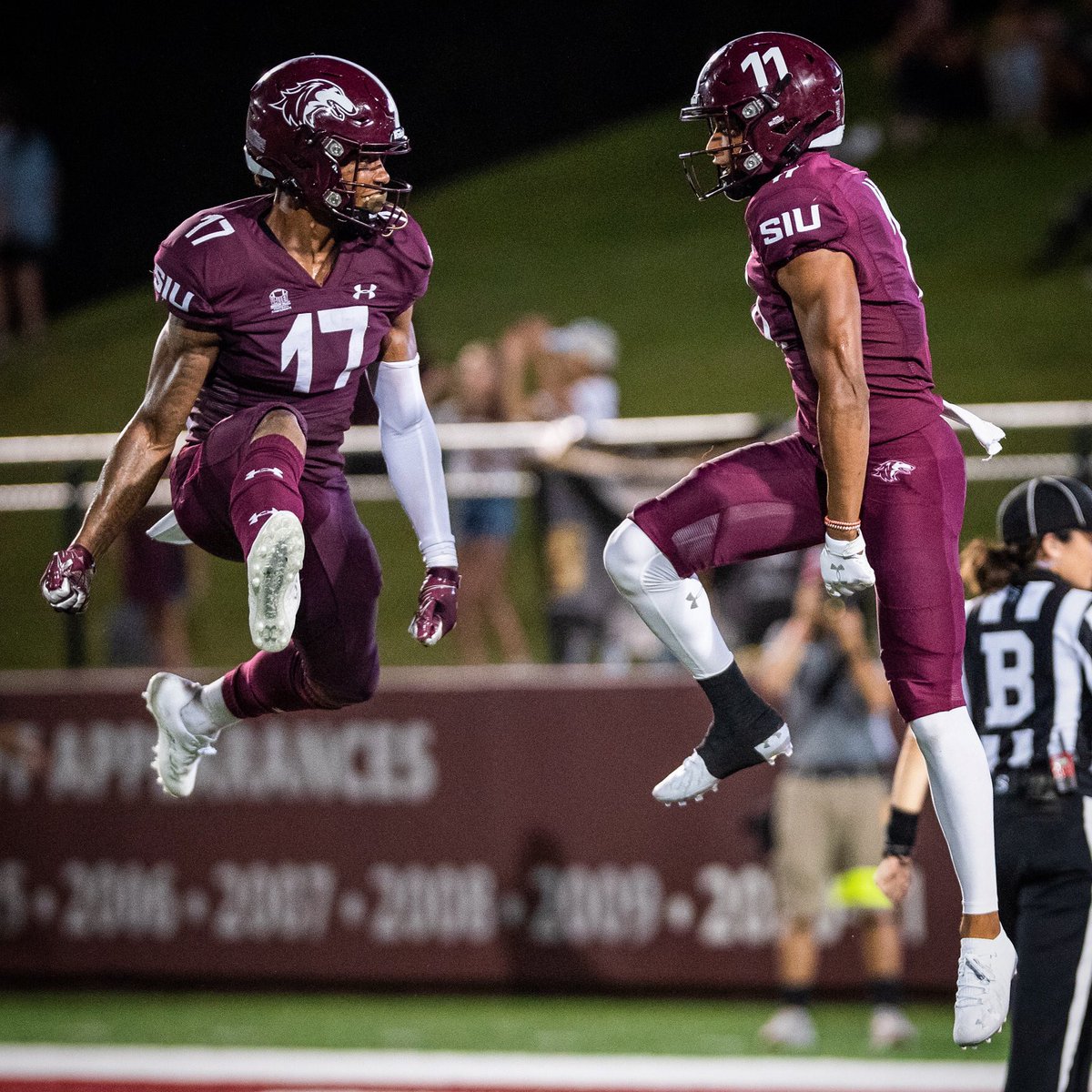 Illinois State at Southern Illinois, 2 p.m. CT (ESPN+)
Illinois State QB Jackson Waring came into last week's game at Eastern Illinois and helped lead the Redbirds to the win. He came in due to that game's starter in Bryce Jefferson suffering a shoulder injury. Waring, who is a true freshman, will make his starting debut in this MVFC opener against rival Southern Illinois. The Salukis come into this game after one of its easiest wins in school history over Dayton, 55-3. SIU has QB Nic Baker coming off a game that he was only needed for just over a half in throwing for 235 yards and three TDs. With the homefield and quarterback advantage, I see the Salukis winning comfortably. Southern Illinois 31 Illinois State 14
Western Illinois at Youngstown State, 5 p.m. CT (ESPN+)
Western Illinois' lone win in the spring came at home over their MVFC opening foe in Youngstown State. WIU has played well despite losing all three of its games in the non-conference schedule. The Leathernecks gave FBS Ball State all they could handle in their season opener and nearly pulled off a win last week over Top 10 ranked Eastern Washington. The Penguins on the other hand needed OT to win their opener over Incarnate Word and lost in route to Big Ten Michigan State. YSU had a bye week though to prepare for this game and that likely will be a big aid as well as playing at home. I like the Penguins in a close one (similar to the spring's clash of a three-point win for WIU). Youngstown State 31 Western Illinois 28
South Dakota at Missouri State, 7 p.m. CT (ESPN3)
South Dakota is coming off an easy road win at Cal Poly last week and the Coyotes also have a home win over another Big Sky school in Northern Arizona. Missouri State was off last week but defeated Central Arkansas the week before in a tight game. Both teams also have losses to Big 12 schools the were both close–USD lost by three to Kansas, while MSU lost by seven to Oklahoma State. The two teams played a very close game in the spring with the Bears picking up the win in Vermillion by three point. With what has happened so far this season, I think these two teams are very closely matched but I like the home field for MSU to help get the win with a similar score to the one this past spring. Missouri State 27 South Dakota 24
Idle: Northern Iowa, North Dakota State, North Dakota
Originally from LaMoure, North Dakota, Kent is a 1996 graduate of North Dakota State University. His prior writing experience is over 15 years having previously worked with D2football.com, I-AA.org, and College Sporting News before coming to College Sports Journal in 2016. His main focus is college football is the Missouri Valley Football Conference within the Division I FCS. And in 2017, he began also to look at the FBS Group of Five conferences of the American Athletic, Conference USA, Mid-American, Mountain West, and Sun Belt.
Reach him at this email or click below: