It is now at crunch time as we enter the last week of the regular season. The Week 11 results make the MVFC field a little muddled. We do know that South Dakota State is the outright champion of the league and North Dakota State will finish in second in the standings. The Jackrabbits will have a bye week as we go into the final week of the regular season and should also see a bye over Thanksgiving so the Jackrabbits will have two weekends off before they play their next game.
After those two schools though is where the muddling begins at least in terms of who could see a playoff spot. North Dakota sits in the third position with seven wins so the Fighting Hawks may feel comfortable in a playoff seat after the Fighting Hawks defeated South Dakota at home last week. But of course, UND plays at NDSU this week so a win on the road would definitely secure a spot. A loss, especially a convincing loss, though might make Selection Sunday a little nerve-wracking in Grand Forks.
Youngstown State seems like the fourth best chance for the MVFC to get a postseason bid and had an opportunity to join UND with its seventh win last week but could not win on the road over Missouri State. So the current six-win Penguins seeing what is playing out in the rest of the FCS world would have to have a win this week at home against Southern Illinois.
The Salukis probably have the fifth best chance at a playoff spot but most likely would need to see a number of contenders in other leagues go down this week. SIU does have the FBS win over a Power Five league team in Northwestern but also has two out-of-conference losses but both are likely playoff teams as well in Incarnate Word and Southeast Missouri State. But SIU has to win at YSU to get to the six DI victory mark this week to have any shot and last week's lose at home to NDSU did not help the
Illinois State would be the only other possible six-win team from the MVFC. The Redbirds host Western Illinois this week after falling at SDSU last week.
Northern Iowa would be the sixth possible team to get to six DI wins and after a bye last week will travel to South Dakota this week.
Overall, see highlights of all five games below including Indiana State getting its first win in league play over Western Illinois, who remains winless overall.
2022 Missouri Valley Standings
| Pos | Team | W | L | Conf W | Conf L | PF | PA |
| --- | --- | --- | --- | --- | --- | --- | --- |
| 1 | South Dakota State | 10 | 1 | 8 | 0 | 345 | 171 |
| 2 | North Dakota State | 8 | 2 | 6 | 1 | 341 | 170 |
| 3 | North Dakota | 7 | 3 | 5 | 2 | 312 | 290 |
| 4 | Youngstown State | 6 | 4 | 4 | 3 | 286 | 258 |
| 5 | Northern Iowa | 5 | 5 | 4 | 3 | 304 | 269 |
| 6 | Southern Illinois | 5 | 5 | 4 | 3 | 290 | 266 |
| 7 | Illinois State | 5 | 5 | 3 | 4 | 170 | 211 |
| 8 | Missouri State | 4 | 6 | 2 | 5 | 277 | 294 |
| 9 | South Dakota | 3 | 7 | 2 | 5 | 165 | 263 |
| 10 | Indiana State | 2 | 8 | 1 | 6 | 169 | 336 |
| 11 | Western Illinois | 0 | 10 | 0 | 7 | 138 | 406 |
WEEK 12 PREVIEW & PREDICTIONS
The last week of the regular season is upon us and the biggest game is an old Peace Garden State rivalry. North Dakota travels to North Dakota State in the last regular season game for the first time in over two decades. And the two teams are battling for playoff positions this season so this should make for an interesting contest with much on the line for both squads.
Elsewhere, Southern Illinois and Youngstown State battle in eastern Ohio in what is a absolute must win for both sides if they want to see the postseason. SIU probably has a slim chance even with a win to make it but YSU has to win this one to get to seven wins.
Illinois State hosts Western Illinois in the hopes for their sixth win and Northern Iowa travels to South Dakota. Both ISU and UNI more than likely will have to get some help elsewhere in the country to have their seasons continue in the playoffs but both need to win to have any hopes.
And in the last game, Missouri State and Indiana State will be playing for a bright spot to head into their offseason when the two meet in Terre Haute.
Here are my predictions for all five games in the MVFC this week and note that SDSU is off this week and gets an additional week to prepare for the playoffs as the automatic qualifier from the league.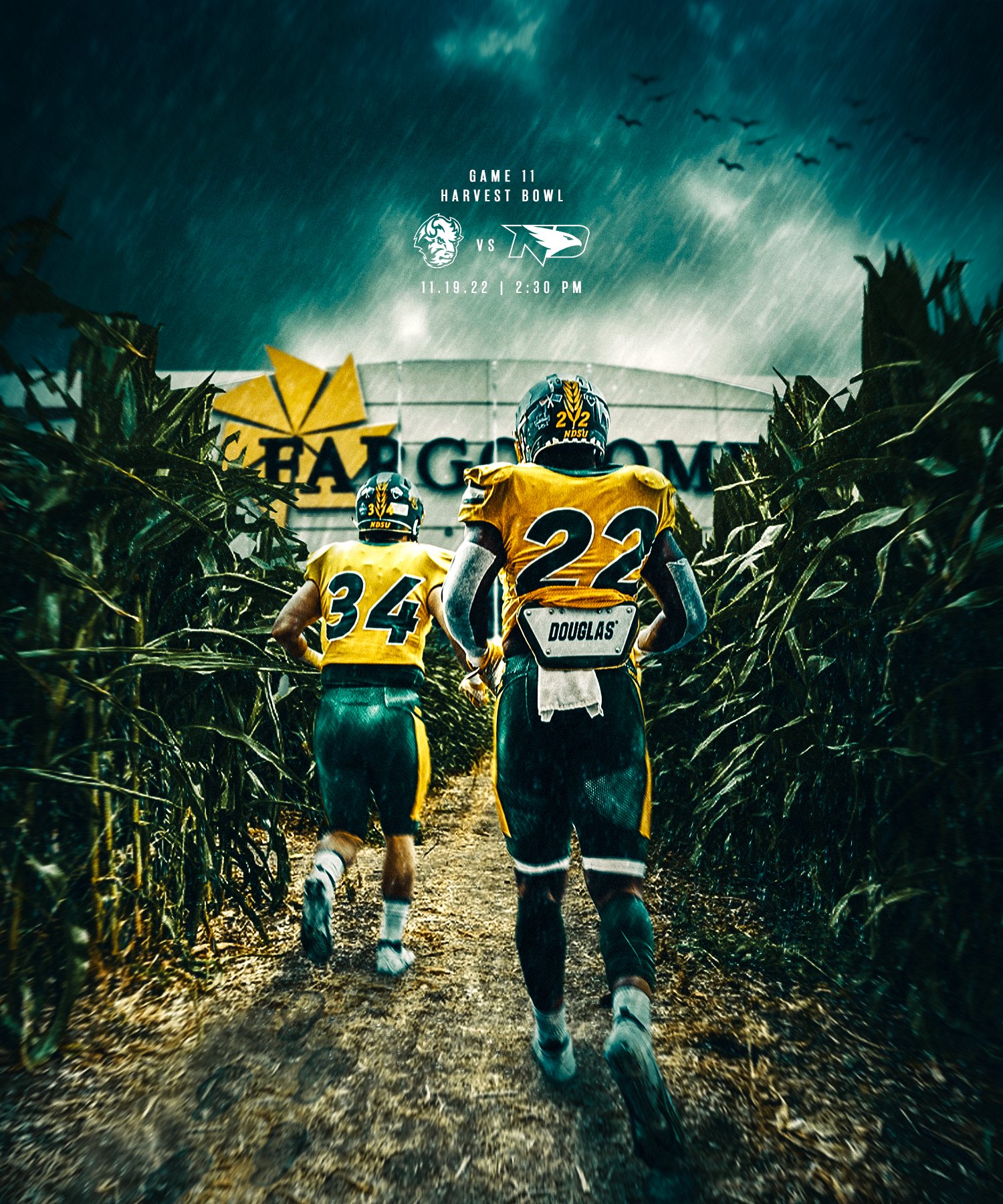 This is the 115th meeting between the Bison and Fighting Hawks. The two teams have played each other now the last three seasons and once in 2015 as well. These four meetings are the only DI meetings between the two squads. NDSU has won all four meetings so far with three of the four coming in Fargo. Last year, the Bison squeaked by UND in the lone DI game in Grand Forks by six points. The last win for UND in the series was their last DII match-up in Grand Forks in 2003.
There is much to play for in this game as UND needs a win to secure a playoff spot as even with its current seven wins, this is not a certainty for a postseason berth like it has been for the MVFC in past seasons. Although I believe UND will be invited regardless as the MVFC is ranked as the top FCS league in most categories tis year so I feel a third team is warranted from this league as teams just seem to knock each other off with few low teams in the league like most other FCS leagues have.
For this game, I think UND will need to force NDSU QB Cam Miller to throw the ball and will be stacking the line to stop the run game. The Bison offense has like it has been throughout is run very run heavy so if UND can force third and long plays, they will be in this game.
For UND's offense, I feel the Fighting Hawks will be need to run the ball. The NDSU defense this year has been keen on stopping the passing game but at times has shown some vulnerability in stopping the run. This has not been the typical defense although it has picked up lately in the season.
The closest game UND has played in its DI history was a 21-point loss in the spring 2021 season in Fargo. I think this game will be much tighter as NDSU outside of its game at Western Illinois, has not dominated any team in league play. I think this trend continues but the Bison will win a close one to secure a Top 5 playoff seed. And I think by losing a close road game UND will still be in the playoffs with a game Thanksgiving weekend. North Dakota State 31 North Dakota 24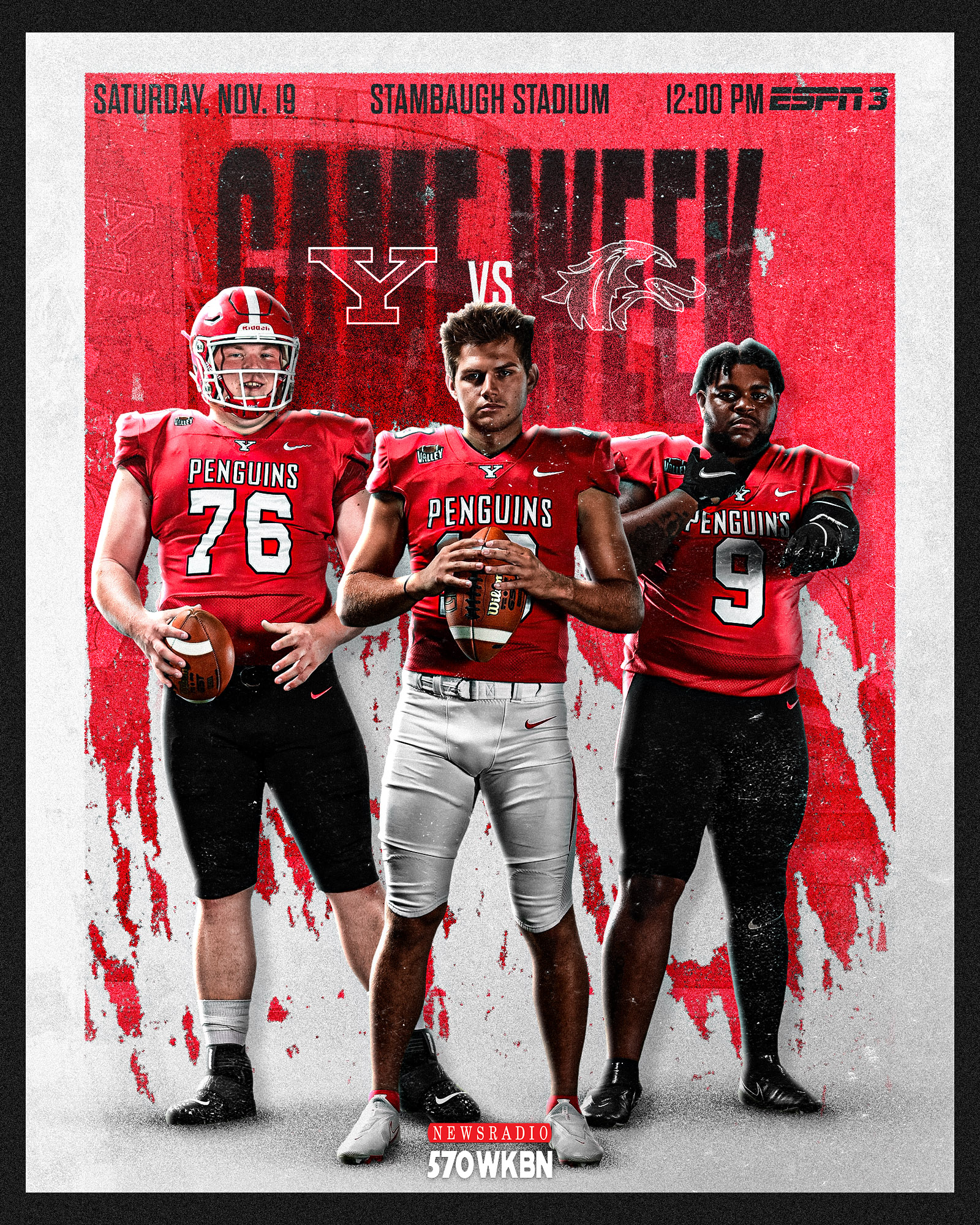 Youngstown State had the playoffs in its sights a week ago in its road game at Missouri State. But the Bears proved to be a strong unit that despite being out of the playoff mix, still won at home. SIU also had the playoffs in its sights last week if it could get by NDSU at home but also fell. Both teams still have some slim hopes that a fourth team from the league could get a postseason bid but as mentioned likely would need to see a lot of upsets of other league playoff contenders for this to happen.
But for this game each knows a win is a must if it even wants to have that slim hopes in the playoffs. I think both will play hard in this game and give full effort in a closely fought battle. However, I think Youngstown State with the home field advantage will get the narrow win. Youngstown State 28 Southern Illinois 24
Much like SIU and YSU, Illinois State will also hope for a slim playoff possibility. The Leathernecks are just hoping for a win. WIU has played some games close but I don't think this one will be. The Redbirds will want to show the playoff committee it can defeat a winless team easily to give some conversation to the playoff committee as to one last showing as to why they should be included. ISU wins this one easily. Illinois State 48 Western Illinois 10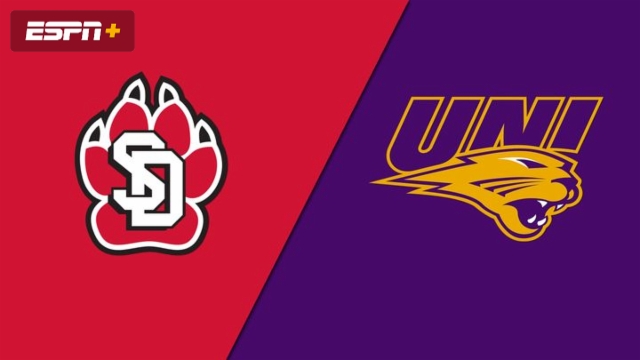 The Panthers also hang on slim hopes for the playoffs and a road win by a wide margin might also give the playoff committee something to ponder. UNI had a very tough out-of-conference schedule that included a loss to Top 2 ranked Sacramento State and narrow losses in league play to playoff contenders in league play in UND and SDSU to also go with their FBS loss to Air Force. If strength of schedule was considered as a top item, UNI would be considered but it might be one win too short especially the home loss to Illinois State earlier in the season. But regardless, UNI has to win in Vermillion to have any slim hopes. I think they do just that but will be a fairly close game like most of the Panthers have had all season. Northern Iowa 31 South Dakota 28

The last game of this week has no playoff possibilities as Missouri State's five game losing streak in the middle of the season cost the Bears a third straight trip to the playoffs. I think the seniors in the Bears want to finish strong and will coast to an easy win in Terre Haute. Missouri State 38 Indiana State 14
Originally from LaMoure, North Dakota, Kent is a 1996 graduate of North Dakota State University. His prior writing experience is over 15 years having previously worked with D2football.com, I-AA.org, and College Sporting News before coming to College Sports Journal in 2016. His main focus is college football is the Missouri Valley Football Conference within the Division I FCS. And in 2017, he began also to look at the FBS Group of Five conferences of the American Athletic, Conference USA, Mid-American, Mountain West, and Sun Belt.
Reach him at this email or click below: