The Missouri Valley Football Conference began its conference play this past week with North Dakota hosting Northern Iowa. Both teams were coming off of FBS losses in Week 1 so the winner here in Week 2 would stay in the race.
UND QB Tommy Schuster passed for 275 yard and two touchdowns, while RB Tyler Hoosman rushed for 101 yards and a score, while North Dakota held off Northern Iowa 29-27 for its 36th straight home-opening win.
Hoosman scored on a 6-yard run early in the fourth quarter and Schuster ran it in on the two-point conversion to give North Dakota a 22-13 lead. UNI scored four plays later, but Schuster led a five-play, 66-yard drive ending in his 6-yard TD run for another nine-point lead.
UNI needed just one play to go 72 yards when QB Theo Day found WR Deion McShane with 6:51 remaining in the fourth. North Dakota responded with a 12-play, 57-yard drive, highlighted by a 24-yard reception by TE Adam Zavalney on third-and-10, to run out the clock.
Elsewhere in the MVFC, the MVFC went 1-1 in the MVFC-Big Sky challenge with South Dakota State defeating UC Davis 24-22, while the other Rushmore state school in USD lost at Montana. There are four more MVFC-Big Sky challenge games this week.
NDSU won big over North Carolina A&T 43-3 in a game that was seemingly over after a quarter. Two Pioneer Football League teams fell victims to MVFC play with Youngstown State defeating Dayton 49-14, while Illinois State struggled with Valparaiso but came up with the win in the end, 28-21.
Southern Illinois is the big shocker so far in the MVFC. The Salukis were picked by many, including myself, to be a playoff caliber team but SIU now sits at 0-2 following it loss at home to rival Southeast Missouri State 34-31.
Two FBS losses also garnered the MVFC this past week, both in blowout fashion to their Big 10 foes. Western Illinois fell at Minnesota 62-10, while Indiana State fell at Purdue 56-0.
Here are some highlights from each of the 11 games this past weekend with recaps from each MVFC school:
WEEK 3 PREVIEW & PREDICTIONS
All this week's action will be on Saturday, Sept. 17th. Four FBS games are on the slate for the MVFC squads this week with Youngstown State going to Kentucky, Southern Illinois playing at in-state Northwestern, Missouri State traveling to Arkansas, while NDSU travels to Arizona.
As mentioned, there are four MVFC-Big Sky challenge games with the MVFC hosting three of those contests. Western Illinois plays a former Big Sky member in Southern Utah, who are now in their first year in the Western Athletic Conference.
The other two games have Illinois State hosting Eastern Illinois in the Mid-America Classic, while South Dakota State hosts PFL Butler.
Here are my predictions for this week.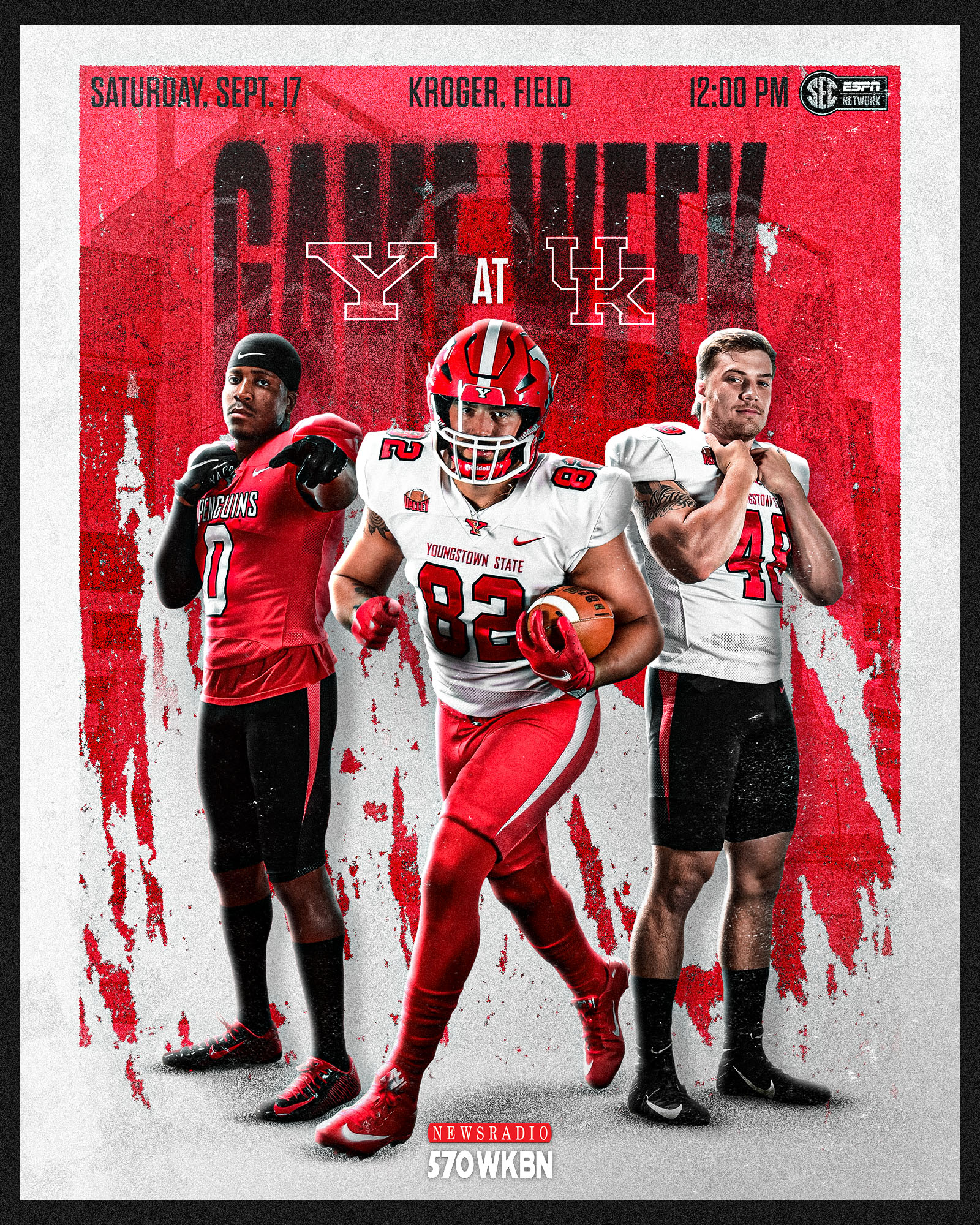 The Penguins look like a team that is on the rise with two wins to start this season but Kentucky is coming off a win in Southeastern Conference play to Florida. The Wildcats will be too much for YSU. Kentucky 42 Youngstown State 10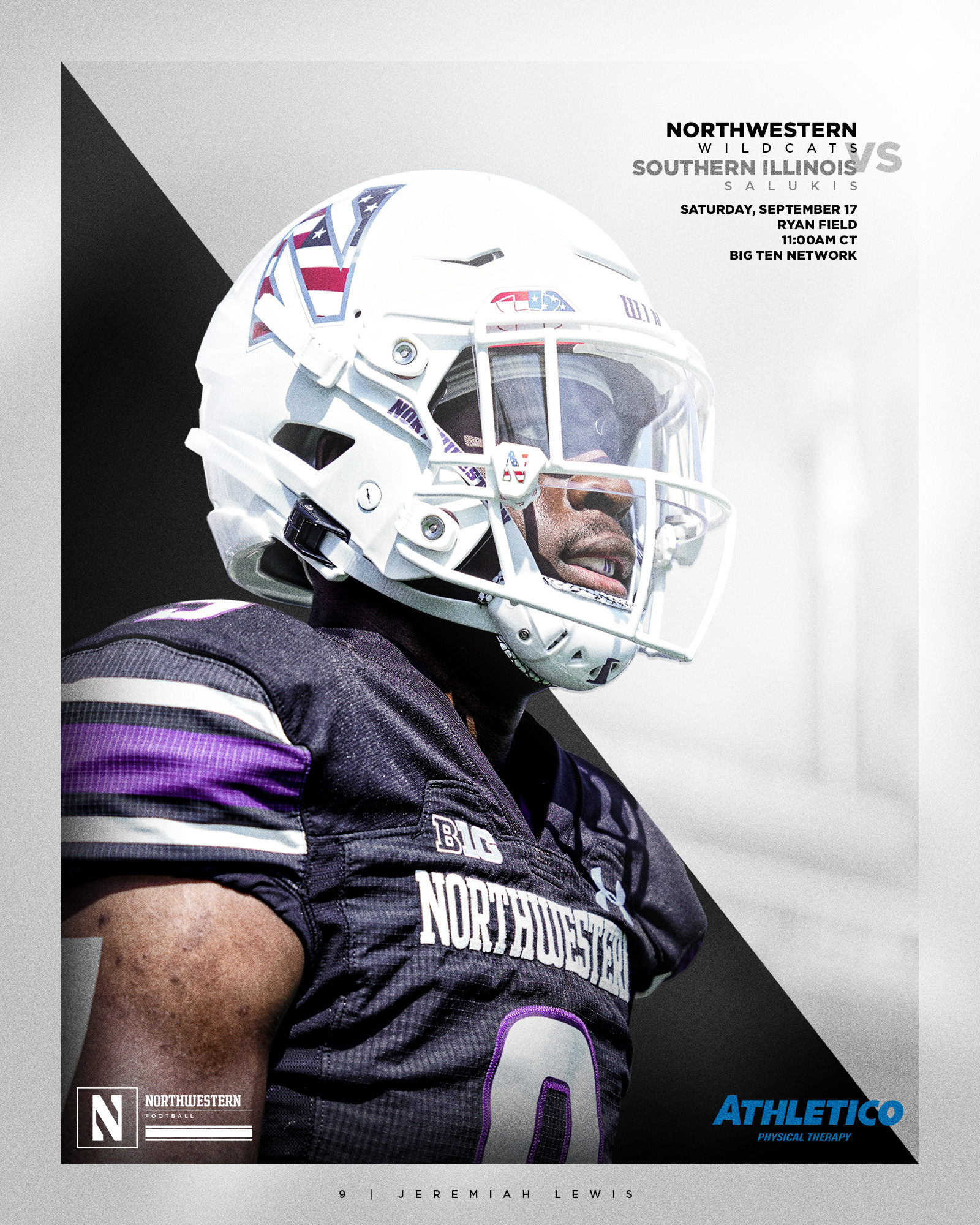 The Salukis have lost two close games to FCS foes. Northwestern is has played in two close contests in defeating Nebraska but losing last week at home to Duke. Can SIU turn things around in their FBS game this week or will they drop to 0-3? I think the later unfortunately but SIU will keep this fairly close. Northwestern 31 Southern Illinois 21
The Sycamores lost at Purdue last week and now might get a team that is equally tough in the Grizzlies at home this week. Montana has won fairly easily in its first two games at home including last week over another MVFC squad in South Dakota. Indiana State will stay close through the first half but Montana open it up in the second half. Montana 31 Indiana State 17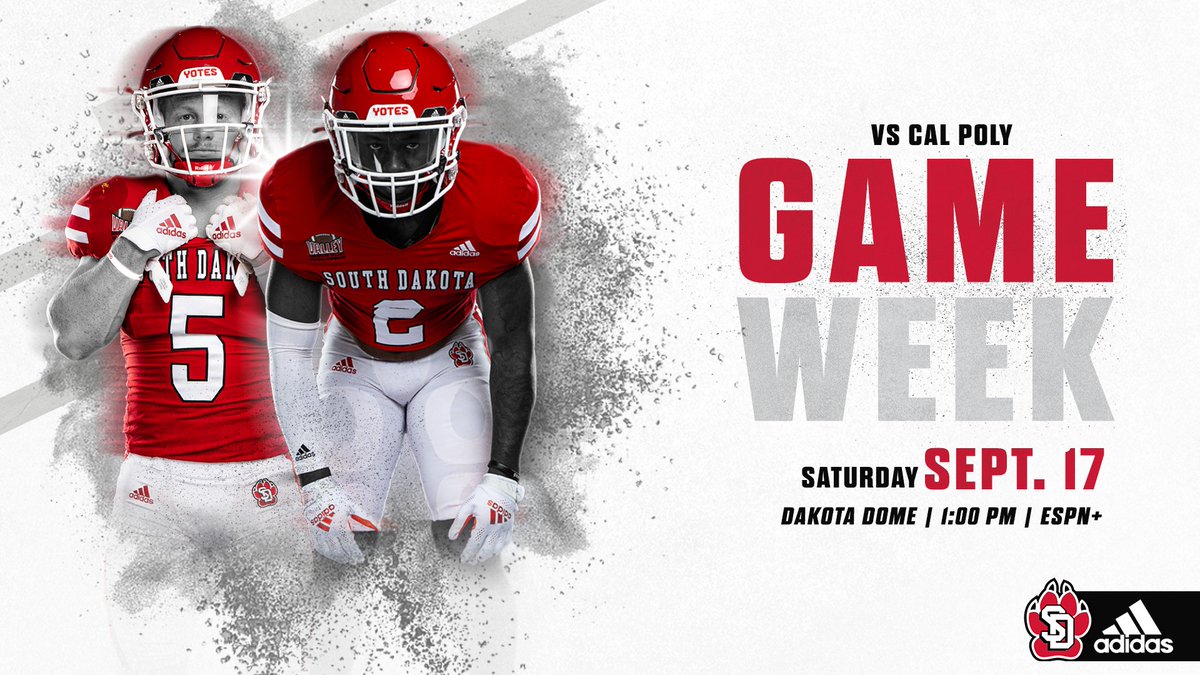 The Mustangs come into the DakotaDome after splitting their first two games with one being a loss at FBS Fresno State and the other last week at home over PFL San Diego narrowly. USD is winless after two weeks with losses both on the road to FBS Kansas State and Montana. The Coyotes get the home field this week and think it will be a welcome site to win a close one South Dakota 31 Cal Poly 28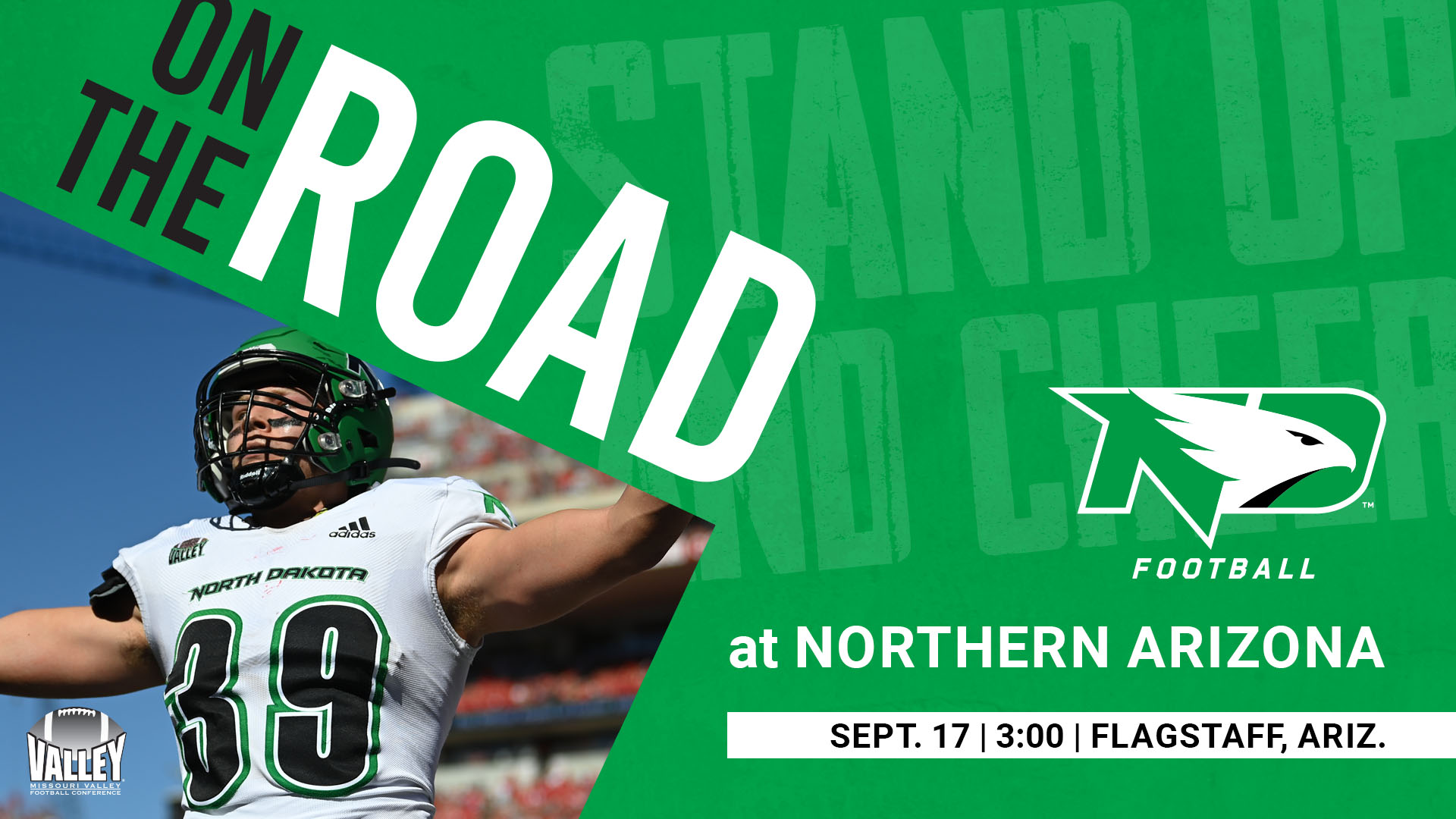 UND could very well be undefeated as the Fighting Hawks narrowly lost at FBS Nebraska before last week's narrow win at home over UNI. This week, UND travels to old Big Sky foe Northern Arizona. The Lumberjacks are coming off an impressive win over FBS transitioning Sam Houston 10-3 on the road. This game will be another tight one for UND but playing on the road again might be too much to ask. Northern Arizona 24 North Dakota 20
The Leathernecks get their first home game of the year in hosting the Thunderbirds. WIU has not won a game yet this year but this team looks so far like a much better team under Coach Myers Hendrickson. SUU comes into this one having defeated PFL St. Thomas but lost big to FBS Utah. I think this game will be another tight one but I like the home team to pull this one out to get Coach Hendrickson his first win in Macomb. Western Illinois 27 Southern Utah 24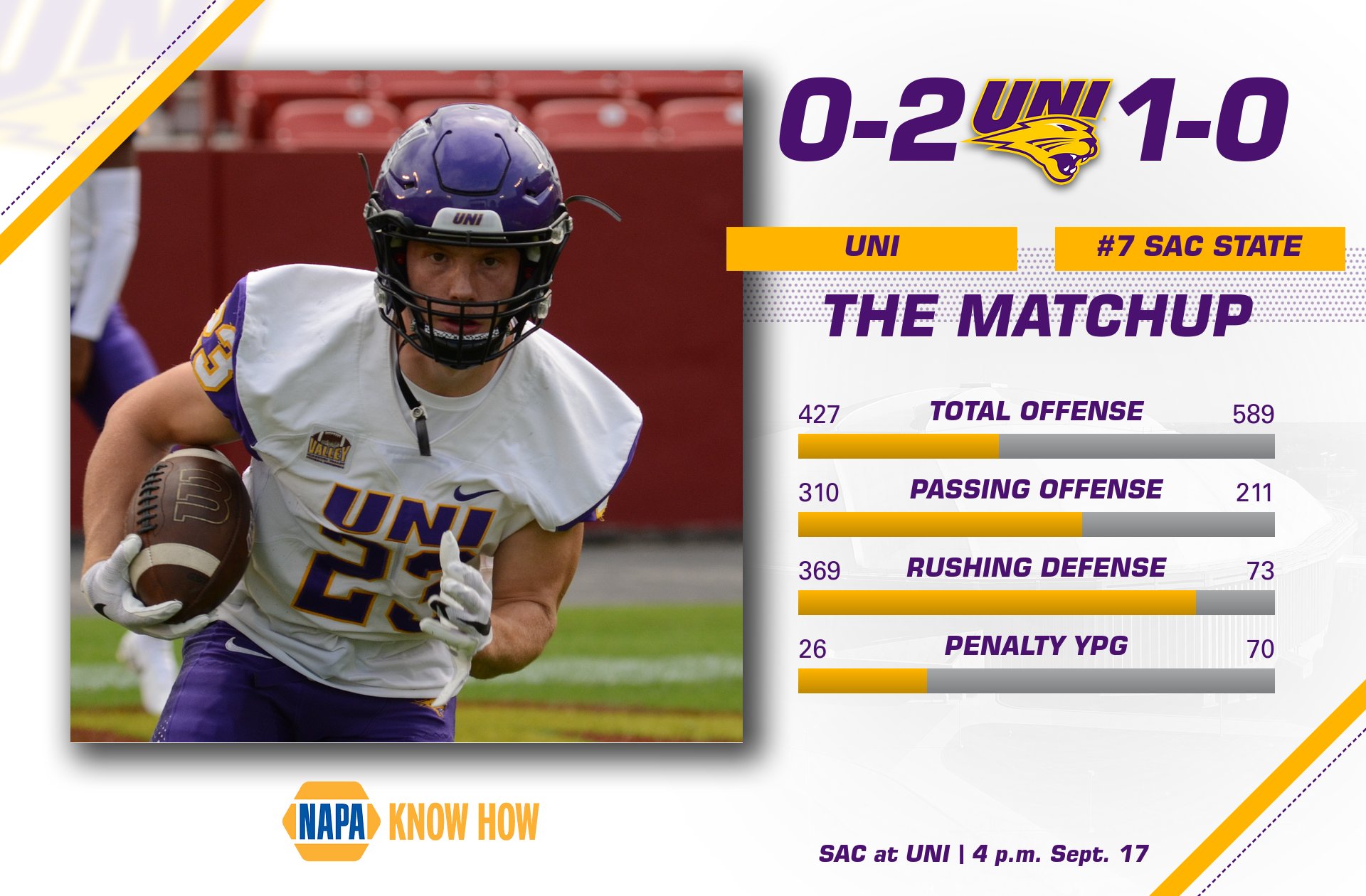 Northern Iowa has lost its first two games on the road and get a very tough opener with defending Big Sky champion Sacramento State. The Hornets are coming off a bye week after defeating Utah Tech in their season opener in shootout kind of game but still won by over three touchdowns. Last year, UNI likely got in the playoff picture with the road win in Sacramento 34-16. I think the home field will lead to another Panther win over the Hornets this year but this one will be much closer. Northern Iowa 38 Sacramento State 31
The Top 5 ranked Bears will travel south to Arkansas this week to play a top 10 FBS team the Razorbacks. The Bears traveled two weeks ago to the natural state with a road win over Central Arkansas by a couple of touchdowns and then last week won at home over Tennessee-Martin. This trip though will be a tougher test than UCA. Arkansas has wins over Cincinnati and South Carolina to start its season. This game I think will be closer than most experts think but the Razorbacks just have too much talent for the Bears to overcome. Arkansas 38 Missouri State 21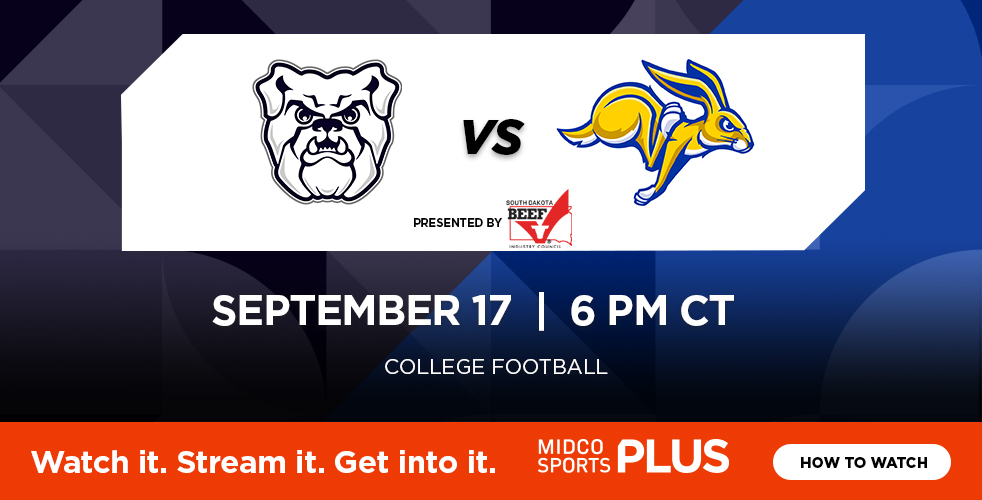 The Jackrabbits offense has not been as strong as it has been over the past couple of years but SDSU also has been playing some tough opponents in FBS Iowa and UC Davis. The offense will get clicking in this game with the PFL Bulldogs. South Dakota State 45 Butler 10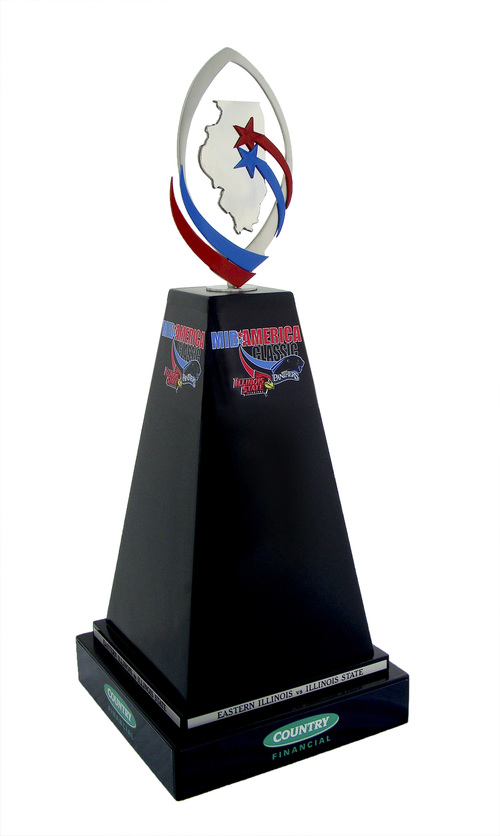 Illinois State has not looked real great offensively to start 2022. The Redbirds were shutout at FBS Wisconsin and then managed just three offensive touchdowns (1 TD was a kickoff return). EIU on the other hand is winless with losses to FBS Northern Illinois and Chattanooga. This game will likely be a lower scoring game and the Redbirds get a little bit more out of its offense. Illinois State 31 Eastern Illinois 24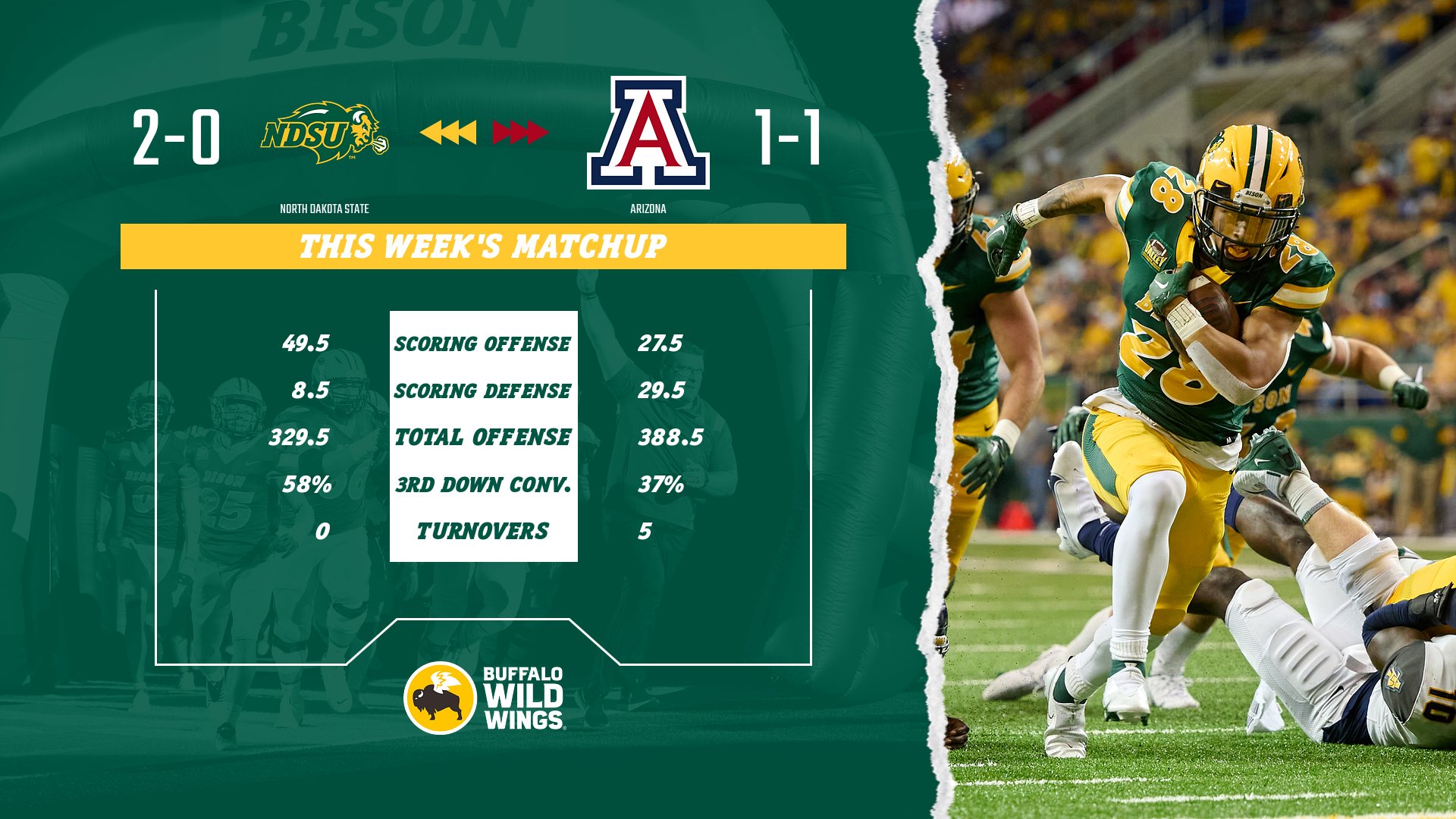 NDSU finally plays another FBS team. The Bison last played an FBS team in 2016–a win at Iowa. NDSU was supposed to play at Oregon in 2020 but was postponed due COVID-19 reasons. Arizona comes into this game 1-1, which is a much better start than the Wildcats have had over the past several seasons. The win was over San Diego State on the road, while Arizona lost its home opener last week to Mississippi State. The Bison have rolled with two easy wins so far over Drake and NC A&T. Bison fans will make their way to Tucson but will see a much different FBS team than ones they have faced in the past. Arizona is built with speed and finesse, while the Bison use much more physicality in their play. Playing late in the evening will be different for NDSU while Arizona played at the same time last week. The Bison have to be a slight favorite but the speed will hurt the NDSU defense at times in this game. I think this game will be close throughout but I like the Bison to get their seventh straight FBS win. North Dakota State 31 Arizona 27