Missouri Valley Football Conference 2022 Week 4 Review/Week 5 Preview
The Missouri Valley Football Conference actually had its first conference game a couple of weeks ago when North Dakota defeated Northern Iowa but the bulk of MVFC teams got their first conference game in Week 4.
Four conference games kicked off this past week with the biggest game matching two Top Five ranked teams in South Dakota State traveling to Missouri State.
The Jackrabbits were up to the task on the road in mounting a 28-14 victory in Springfield. South Dakota State rallied for 14 points in the game's final eight minutes to break up a fourth-quarter tie.
The Bears trailed 14-0 at the end of the first half but rallied to tie the game in the third quarter. But the Jacks mounted two fourth quarter drives without MSU answering to get the win.
TE Zach Heins scored the go-ahead touchdown on a 21-yard pass down the middle to cap a 10-play, 70-yard march with just under eight minutes remaining in regulation. Heins set career highs with seven catches and 127 yards receiving.
Following MSU's seventh punt of the contest, the Jackrabbits covered 84 yards on seven plays, with Jadon Janke scoring his second touchdown of the game from 40 yards on a catch and run along the left sideline with 2:30 remaining. Jadon Janke finished with 102 yards on a career-high eight catches, while brother Jaxon Janke added six receptions for 83 yards.
SDSU outgained MSU 475-258. QB Mark Gronowski passed for 319 yards and threw for all of SDSU's four touchdowns. The Jacks had 156 total yards on the ground with RB Isiah Davis leading the way at 83. RB Jacardia Wright rushed 13 times for 63 yards and a score, while also adding a team-high five catches for 14 yards for the Bears.
Elsewhere, another Top 25 battle in the MVFC took place in Carbondale with Southern Illinois hosting North Dakota.
SIU QB Nic Baker threw four touchdown passes, including two to FB Jacob Garrett, and Southern Illinois cruised to a 34-17 win over the Fighting Hawks.
A week after their stunning upset of Big Ten Northwestern, the Salukis showed no signs of a let-down, never trailing in the game against North Dakota and out-gaining them by a margin of 458-271.
North Dakota State had a lackluster first half at South Dakota and trailed at the break 17-10. The Bison made the halftime adjustments and then went on to score the game's final 24 points in the second half to pick up the road win 34-17.
Bison FB Hunter Luepke rushed 20 times and picked up 118 of his 150 yards on the ground and two touchdowns after halftime for NDSU. The Bison rushed 61 times for 356 yards and controlled the ball for nearly 40 minutes of the contest.
Northern Iowa picked up its first win of the season after losing its first three games of the season. The Panthers had a 17-3 halftime lead but WIU scored on their first drive of the second half to make it 17-10.
But from that point forward, it was all UNI. The Panthers DB Woo Governor scored two interceptions for touchdowns and the Panthers scored overall, the next five touchdowns of the game. A late WIU score after the UNI onslaught made the final 52-17.
See highlights of these games below:
2022 Missouri Valley Standings
| Pos | Team | W | L | Conf W | Conf L | PF | PA |
| --- | --- | --- | --- | --- | --- | --- | --- |
| 1 | South Dakota State | 10 | 1 | 8 | 0 | 345 | 171 |
| 2 | North Dakota State | 8 | 2 | 6 | 1 | 341 | 170 |
| 3 | North Dakota | 7 | 3 | 5 | 2 | 312 | 290 |
| 4 | Youngstown State | 6 | 4 | 4 | 3 | 286 | 258 |
| 5 | Northern Iowa | 5 | 5 | 4 | 3 | 304 | 269 |
| 6 | Southern Illinois | 5 | 5 | 4 | 3 | 290 | 266 |
| 7 | Illinois State | 5 | 5 | 3 | 4 | 170 | 211 |
| 8 | Missouri State | 4 | 6 | 2 | 5 | 277 | 294 |
| 9 | South Dakota | 3 | 7 | 2 | 5 | 165 | 263 |
| 10 | Indiana State | 2 | 8 | 1 | 6 | 169 | 336 |
| 11 | Western Illinois | 0 | 10 | 0 | 7 | 138 | 406 |
WEEK 5 PREVIEW & PREDICTIONS
Five games highlight the Week 5 schedule. Three MVFC squads will play their first conference game in Youngstown State, Indiana State, and Illinois State this week.
Missouri State and North Dakota is my headliner in the conference this week. Both teams have two losses with each having a conference loss to go with their FBS loss. This will be a key game in Grand Forks for each team to win to stay in the MVFC and playoff race.
Here are my predictions for this week.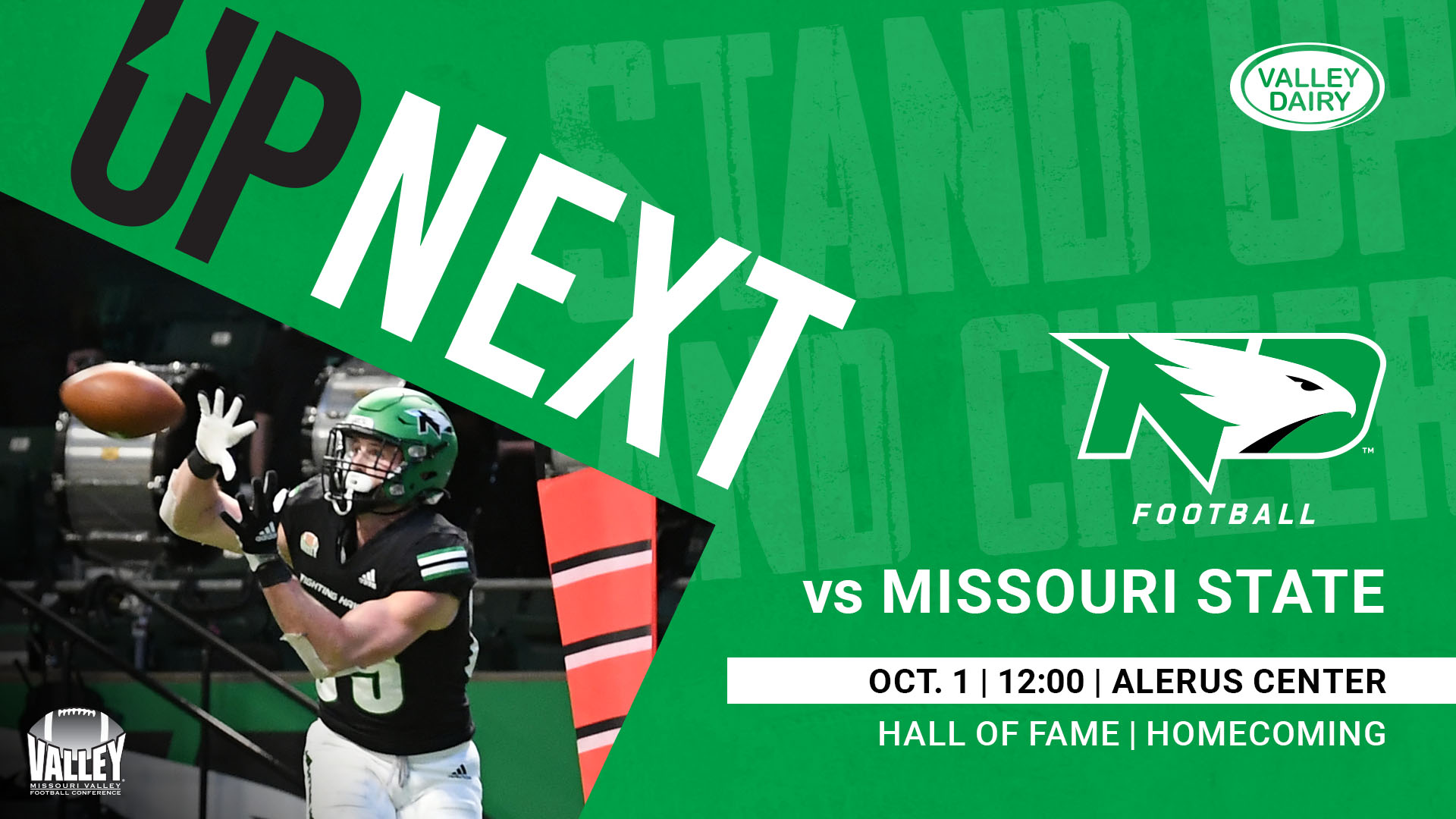 The Bears look to break their current two game losing streak in Grand Forks. Last year, Missouri State came from behind after trailing 28-17 early in the fourth quarter to get two touchdowns to get a 32-28 win at home that was aided by two late turnovers by UND.
UND is a different team at home as the Fighting Hawks won the 2021 spring match-up in the opening round of the playoffs 44-10 in Grand Forks. This is also homecoming for the Fighting Hawks so expect the Alerus Center to be full to give an aid to the team.
I think this game will be very tight much like the game in Springfield last year but I like the UND to pull off the upset. North Dakota 31 Missouri State 28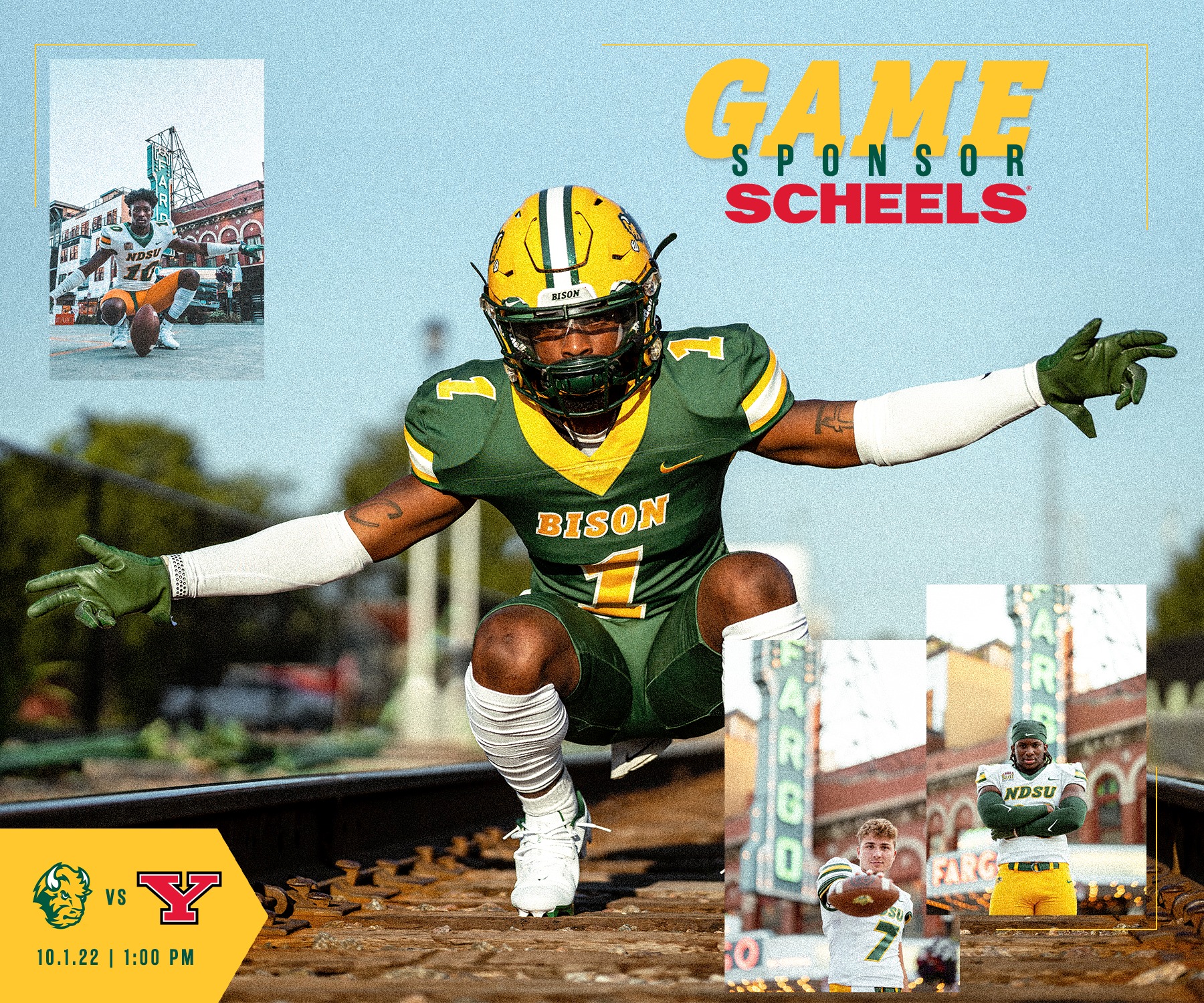 Another homecoming game will take place in the Peace Garden State with NDSU hosting Youngstown State. Youngstown State is coming off a shutout loss at FBS Kentucky two weeks ago and had a bye last week to prepare for the Bison.
Last year's game was no contest in Youngstown as NDSU rolled to a 49-17 win. The key for the Bison will be to stop the running game of YSU's RB Jaleel McLaughlin, who has exploded onto the NCAA's all-time rushing chart with his 6,946 career yards. He is the NCAA active leader in yards, attempts and touchdowns and currently ninth on the all-time list for the NCAA. The Bison have held their own though in not allowing over 52 yards in each of the two prior meetings with the Penguins having McLaughlin in the backfield.
I think NDSU will again use its own running game behind FB Hunter Luepke and a number of other capable backs to win this game by doing something similar to what they did to USD last week in pulling away in the second half after a fairly close first half. North Dakota State 38 Youngstown State 17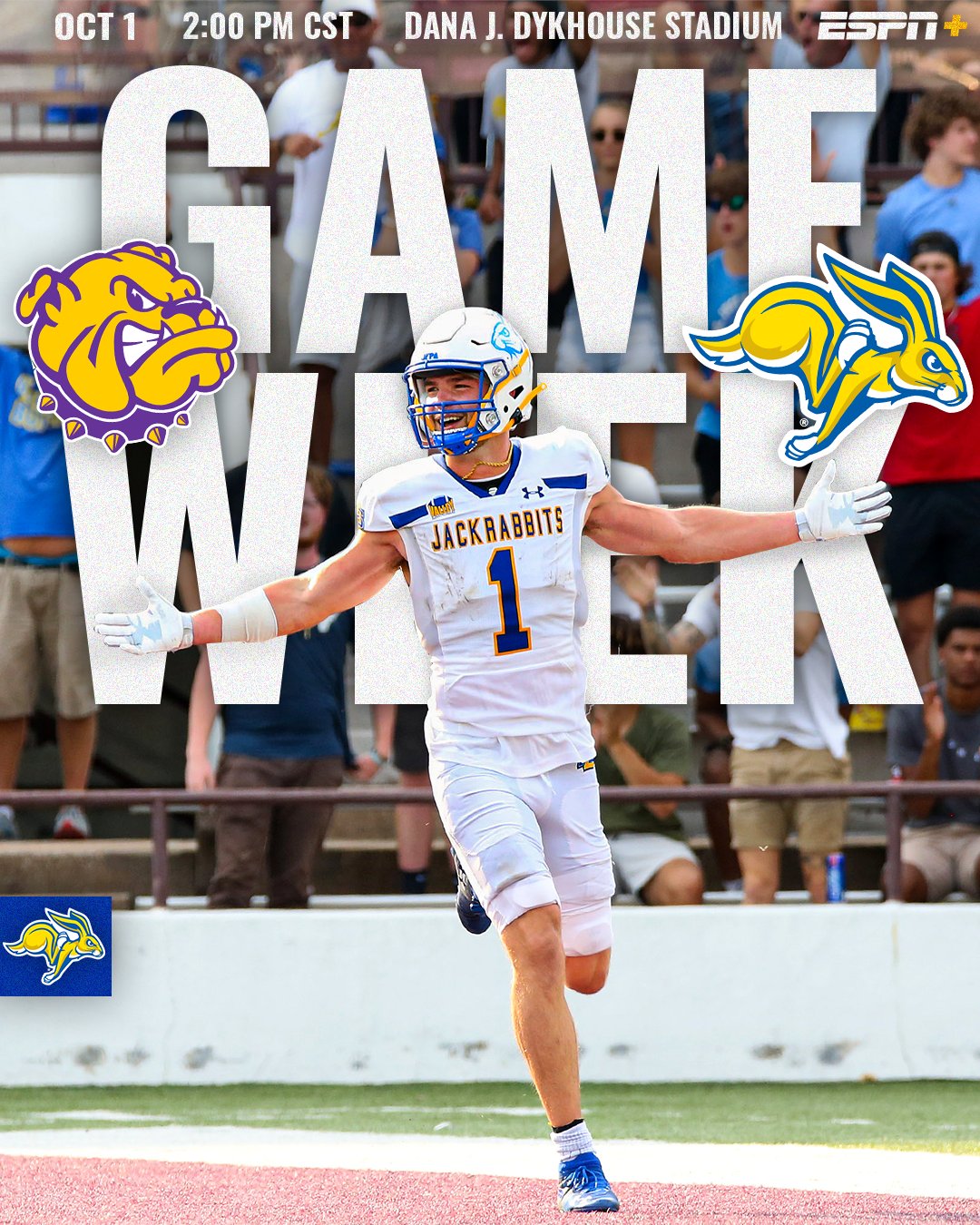 South Dakota State gauntlet of their MVFC schedule (last week at Missouri State and later at NDSU) this year sees a game they should win handedly. Western Illinois does look like a better team than they have had in recent years but still are winless this year and saw UNI defeat them convincingly last week in Macomb. I don't think a road trip to Brookings will provide much comfort for the Leathernecks. South Dakota State 42 Western Illinois 10
Northern Iowa looked like the team most of us that make predictions should look like in its win over Western Illinois. Indiana State is coming off a home loss to Top 5 ranked Montana two weeks ago and come into this game like the Panthers with a single win on the season. UNI had a couple of tough games to start their season but now have this game and three more in the friendly confines of the UNI-Dome. I think this game will start a winning streak for the Panthers and get them back in the MVFC race and in playoff contention. Northern Iowa 32 Indiana State 17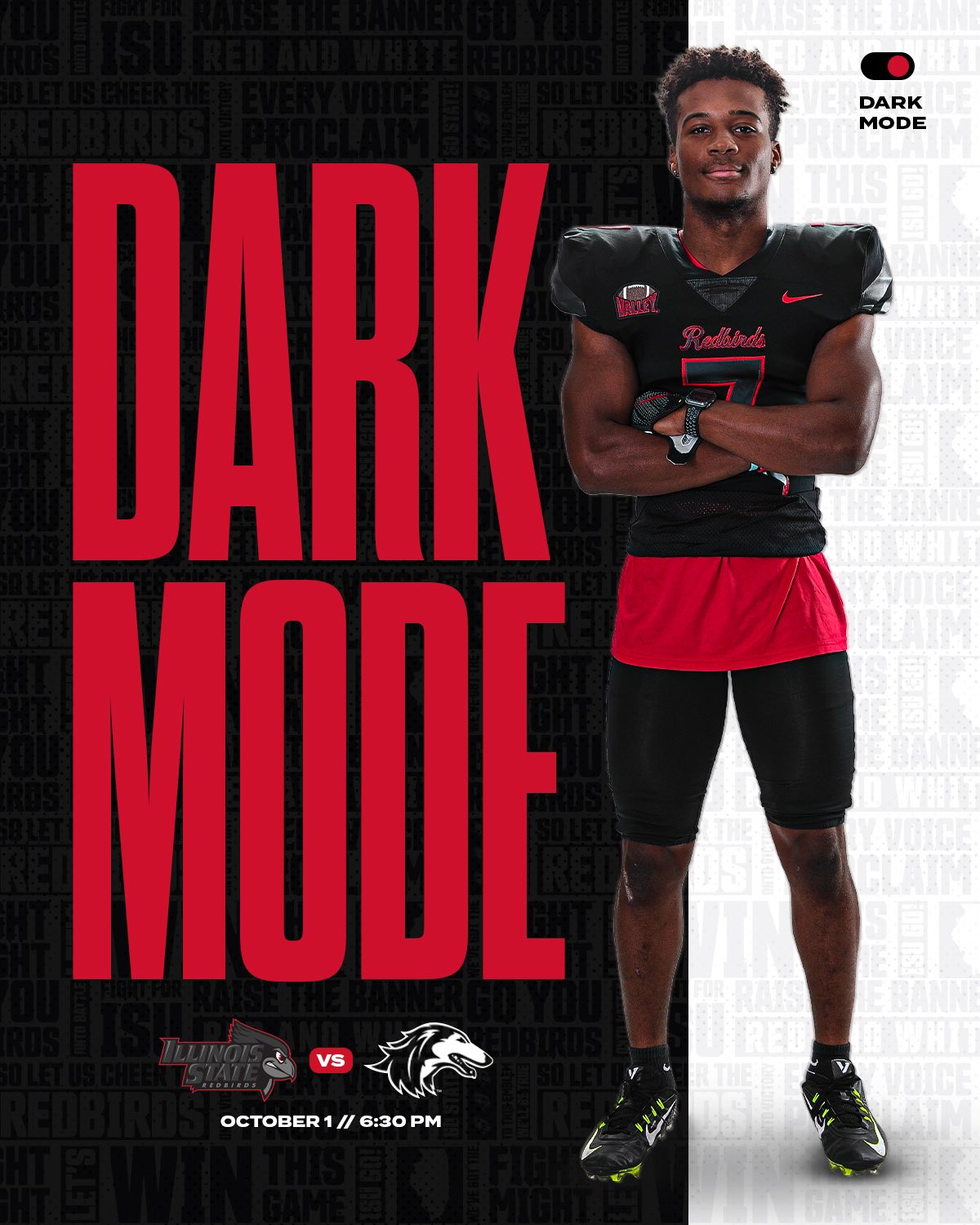 This all Illinois battle should be another good game. Illinois State had last week off and will play their first MVFC contest after going 2-1 in the out-of-conference slate. SIU is coming off a big win at home over North Dakota that backed up their FBS win over Northwestern the week before.
A year ago, Illinois State held a 17-0 lead into the third quarter but SIU erupted for 35 straight points to win 35-17. I think SIU will get off to a better start than a year ago but the Redbirds will keep this game close for much of the game with SIU pulling away late in the game. Southern Illinois 28 Illinois State 17
Originally from LaMoure, North Dakota, Kent is a 1996 graduate of North Dakota State University. His prior writing experience is over 15 years having previously worked with D2football.com, I-AA.org, and College Sporting News before coming to College Sports Journal in 2016. His main focus is college football is the Missouri Valley Football Conference within the Division I FCS. And in 2017, he began also to look at the FBS Group of Five conferences of the American Athletic, Conference USA, Mid-American, Mountain West, and Sun Belt.
Reach him at this email or click below: