Missouri Valley Football Conference 2022 Week 7 Review/Week 8 Preview
The MVFC race is starting to take shape as there are just two undefeated teams left in conference play after last weekend. South Dakota State and Southern Illinois are those two unblemished squads and both had impressive wins this past week.
SDSU had the spotlight game not just within the MVFC ranks but nationally as the played at #1 ranked North Dakota State. The Jacks started the game slow and the Fargodome crowd seemed to cause some issues as SDSU was flagged for four false start penalties in the first half. Their top defense also was letting the NDSU offense go up the field with little resistance.
But that defense made what I feel was the key play in the game late in the first half.
NDSU made it three touchdowns in its first three possessions early in the second quarter. After converting on fourth-and-1 from midfield, QB Cam Miller looped a pass over the middle to a wide-open FB Hunter Luepke for a 30-yard touchdown and a 21-7 lead.
Later in the period, the Bison were again knocking on the door, but a Jackrabbit interception in the end zone changed the complexion of the game. S Colby Huerter leaped in front of a Bison receiver on a pass from backup QB Cole Payton to thwart the drive and keep SDSU within striking distance.
In the second half, it was all Jackrabbits as SDSU outscored NDSU 16-0. SDSU had two scores on its two drives out of the locker room. K Hunter Dustman connected on a 31-yard field goal on the initial drive of the second half and RB Amar Johnson weaved his way through the NDSU defense for a 16-yard touchdown run on its next trip down the field.
While the Jackrabbit offense began to click, the SDSU defense also rose to the occasion by holding the Bison to 28 rushing yards in the second half and forcing the Bison to punt three times in pitching a shutout over the final 41 minutes of the contest.
The Jackrabbits pulled to within 21-20 on a 38-yard field goal by Dustman early in the fourth, then put together the game-winning drive on their next possession. Taking over a their own 41 midway through the quarter, WR Jadon Janke rolled around left end on a forward pitch for a 39-yard gain to the NDSU 20 on the first play of the drive and Johnson carried four plays in a row for 19 more yards to the Bison 1-yard line. However, RB Isaiah Davis was stopped short of the goal line on third-and-goal, and SDSU opted to take the lead on a field goal, which Dustman delivered from 18 yards out, for a 23-21 advantage with 3:49 to play.
On the ensuing possession, NDSU picked up a pair of first downs to move the ball into Jackrabbit territory at the 49. A short run and three incomplete passes later sealed the Jackrabbit victory as they were able to run out the clock.
Southern Illinois had an easier time to stay undefeated in league play as the Salukis dominated Western Illinois at home 30-7.
Saluki QB Nic Baker set a school completion percentage record, connecting on 25-of-28 passes, as Southern Illinois cruised to a win in front of a big Homecoming crowd. Baker completed his first 15 passes in the game, which set a school record for consecutive completions to start a game and tied the overall school record.
SIU RB Javon Williams Jr. scored all four of Southern's touchdowns, plunging across the goal line on runs from 6, 3, 1 and 5 yards out.
North Dakota, who sits tied with NDSU in the standings with one league loss, had its bye week last week ahead of its home game with SDSU this week.
Illinois State sits a half game back of NDSU and UND and had its hands full last week in its homecoming game against South Dakota. USD held a 7-6 halftime lead but Redbird TE Tanner Taula caught a 2-yard touchdown pass near the end of the third quarter to give the Redbirds the lead at 12-10 and that score held in its victory.
Youngstown State won its first conference game this week in a shootout kind of game against Indiana State.
Senior YSU RB Jaleel McLaughlin broke into the top-five NCAA career rushing leaders. His 200-yard day brings him to 7,434 total career yards which ranks fifth in NCAA history. McLaughlin also found the endzone twice on the day including a 68-yard rushing touchdown.
The Penguins and Sycamores combined for more than 1,000 yards of total offense as YSU recorded 536 yards on 80 plays.
Junior Penguin QB Mitch Davidson threw for a career-high 223 yards on 14-of-25 passing and added touchdowns through the air and on the ground.
Bryce Oliver led the Penguins' receivers with a career-high 143 yards on seven catches, including a 50-yard touchdown. Latrell Fordham, who had 139 return yards and 46 receiving yards, set the YSU record for longest kickoff return in school history with a 98-yard return for a touchdown.
Indiana State QB Cade Chambers passed for 311 yards and three touchdowns. RB Justin Dinka rushed for 159 yards and a touchdown while WR Dante Hendrix recorded 117 yards on five catches. Fellow WR Dakota Caton had two touchdowns on the day with 83-yards on just three catches.
It was a game that went back-and-forth but YSU held a 35-28 halftime lead and scored the first 10 points of the second half to go up 45-28 but Indiana State raced back to score two touchdowns later in the third period to pull within 45-42. However, YSU's defense stiffened to not allow the Sycamores to score again and a late FG by K Colt McFadden with under two minutes left in the game ended the scoring for the Penguin victory.
The last MVFC game this past Saturday was Northern Iowa playing an out-of-conference contest with the WAC's Utah Tech. The Panthers dominated this match-up. QB Theo Day threw three touchdown passes and ran for another score and Northern Iowa racked up 548 yards on offense in a 42-14 victory over Utah Tech.
Day completed 13 of 23 passes for 308 yards. Dom Williams had 92 yards rushing on 12 carries and the Panthers had 229 yards on the ground.
Sam Schnee recorded a career-high 143 receiving yards with one touchdown reception. Sergio Morancy and Desmond Hutson also found the end zone on big plays for the Panthers in the victory.
See highlights of these games below:
2022 Missouri Valley Standings
| Pos | Team | W | L | Conf W | Conf L | PF | PA |
| --- | --- | --- | --- | --- | --- | --- | --- |
| 1 | South Dakota State | 10 | 1 | 8 | 0 | 345 | 171 |
| 2 | North Dakota State | 8 | 2 | 6 | 1 | 341 | 170 |
| 3 | North Dakota | 7 | 3 | 5 | 2 | 312 | 290 |
| 4 | Youngstown State | 6 | 4 | 4 | 3 | 286 | 258 |
| 5 | Northern Iowa | 5 | 5 | 4 | 3 | 304 | 269 |
| 6 | Southern Illinois | 5 | 5 | 4 | 3 | 290 | 266 |
| 7 | Illinois State | 5 | 5 | 3 | 4 | 170 | 211 |
| 8 | Missouri State | 4 | 6 | 2 | 5 | 277 | 294 |
| 9 | South Dakota | 3 | 7 | 2 | 5 | 165 | 263 |
| 10 | Indiana State | 2 | 8 | 1 | 6 | 169 | 336 |
| 11 | Western Illinois | 0 | 10 | 0 | 7 | 138 | 406 |
WEEK 8 PREVIEW & PREDICTIONS
Five conference games are on the slate this week.
The big game this week will be South Dakota State again traveling north to North Dakota to play UND this week. UND plays its best within its home of the Alerus Center and one would think that SDSU will have some letdown from last week's win at NDSU.
The other big game is Missouri State going to Northern Iowa. Both teams really need this win to stay in the playoff chase.
The other three contests all have one squad needing the win on the road to also stay in playoff race.
NDSU has its bye week this week.
Here is a look at my predictions for all five games: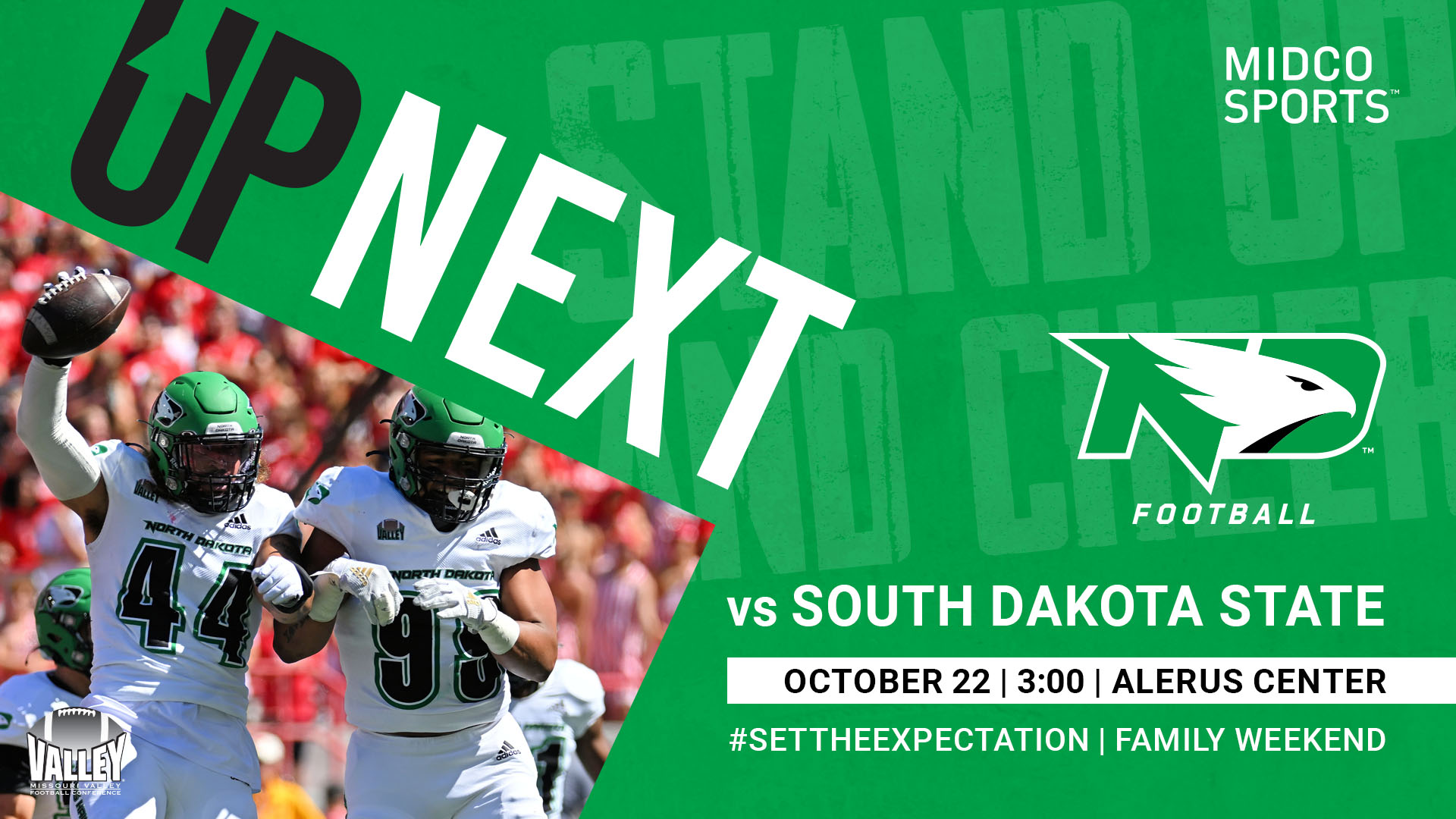 South Dakota State at North Dakota (Midco/ESPN+) — 3:00 P.M. ct
This is a trap game for SDSU. They are currently ranked as the top team in all of FCS and UND is coming off a bye to be healthier. The Jackrabbits have had a history of losing later in the season after defeating NDSU. SDSU though does get back All-American TE Tucker Kraft. who was hurt in the season opening loss at FBS Iowa. I know UND will play this game close but I think SDSU will get over its history of losing a game after a hard fought win over NDSU and will win this one but will be a similar one score game like the Jacks had last week in the Peace Garden State. South Dakota State 27 North Dakota 24
Missouri State at UNI (PSN/ESPN+) — 4:00 P.M. ct
What has happened with Missouri State? The Bears were leading SEC Arkansas late into the second half but ultimately fell to what at the time was a Top 10 ranked FBS opponent. Since that point, the Bears have lost three more games to start their MVFC slate. UNI lost its first three games of the season but have won two of its last three. This game basically is a playoff game with the loser likely staying home for Thanksgiving. MSU is coming off a bye week while UNI handled its last out-of-conference squad easily last week. The way the two teams are playing and since this game is inside the UNI-Dome, I like the Panthers but in a close game. Northern Iowa 31 Missouri State 24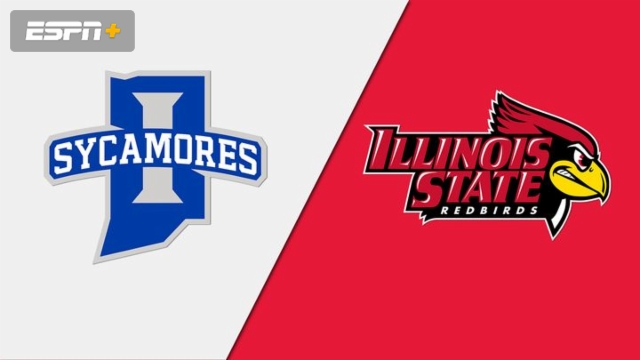 Illinois State at Indiana State (ESPN3) — 12:00 P.M. ct
The first of the contender road games has this battle of ISU's. Illinois State has not been great on the offensive side but its defense has carried this team to be a contender. Indiana State has some talent that at times comes together and at times does not. Like many of the Redbirds games this year, I think this one will be a one score contest but I like the red ISU to win to pull this one out in the end. Illinois State 21 Indiana State 17
Southern Illinois at South Dakota (Midco/ESPN+) — 2:00 P.M. ct
This is a playoff rematch from the opening round a year ago. Southern Illinois forced four turnovers and had all-American WR Avante Cox catch 10 passes for 148 yards and a score in a 22-10 Saluki victory on the road. This regular season match is again in Vermillion but with at least USD with a different type of team. The Coyotes have only won one of six games so far and really are out of the playoff conversation. SIU has won five games in a row and right now look like a definite return to the postseason will be in order for the Salukis. I like SIU to win rather easily in this game. Southern Illinois 28 South Dakota 10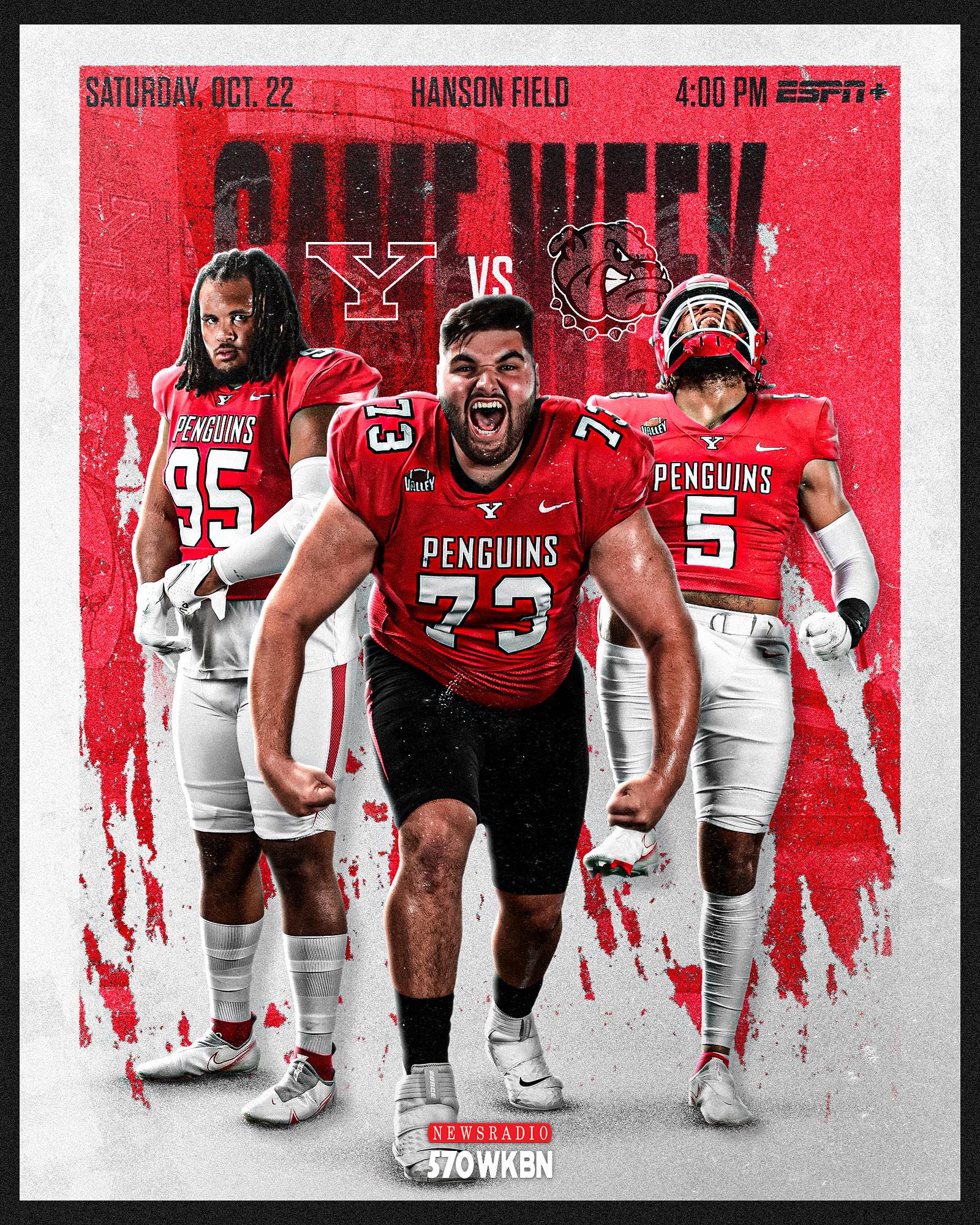 Youngstown State at Western Illinois (ESPN+) — 3:00 P.M. ct
Youngstown State may not be back to its national title winning type of team but it is a squad that is inching closer to playoff conversation. The Penguins will take on Western Illinois on the road this week. YSU though should not look past the Leathernecks this week. WIU defeated the Penguins a year ago in Youngstown and now have the home field this year. WIU is winless so far but this looks like one of its best chances to get a victory. However, YSU's RB Jaleel McLaughlin will continue his record setting ways and will be able to run well in this game. Youngstown State 38 Western Illinois 21
Originally from LaMoure, North Dakota, Kent is a 1996 graduate of North Dakota State University. His prior writing experience is over 15 years having previously worked with D2football.com, I-AA.org, and College Sporting News before coming to College Sports Journal in 2016. His main focus is college football is the Missouri Valley Football Conference within the Division I FCS. And in 2017, he began also to look at the FBS Group of Five conferences of the American Athletic, Conference USA, Mid-American, Mountain West, and Sun Belt.
Reach him at this email or click below: