It is becoming crunch time in the MVFC right now as teams are jockeying for playoff spots. The title though looks to go through Brookings, South Dakota this year as South Dakota State is the only undefeated team left in the MVFC play.
The Jackrabbits continued their winning ways this past weekend with an impressive 49-7 home win over Indiana State. SDSU picked up its eighth straight win after losing its season opener to FBS Iowa in this Hobo Day victory in a sold out Dana J. Dykhouse Stadium.
SDSU used a mix of running and passing throughout the day to rack up 409 yards of total offense. The first three Jackrabbit touchdowns all came on the ground as junior RB Isaiah Davis bookended scoring runs of 4 and 10 yards around a 2-yard run by QB Mark Gronowski for a 21-0 lead a minute into the second quarter. Gronowski's touchdown run came after a 49-yard punt return by Jaxon Janke, while Davis' second score was set up by an interception by Jackrabbit cornerback Dalys Beanum.
After the Sycamores scored their lone touchdown of the day to make it 21-7, the Jackrabbits turned to the passing game for a pair of scores to close out the first half for a 35-7 advantage. Gronowski connected with WR Jadon Janke on an 11-yard scoring strike and later directed the offense in the final minute of the half by completing 6-of-7 pass attempts for 61 yards, the last two yards coming on a touchdown pass to TE Mike Morgan.

It was more of the same in the third quarter as the Jackrabbits put two more touchdowns on the board. TE Tucker Kraft continued his comeback from injury by scoring on a 21-yard catch and run from Gronowski on the opening drive of the half.

Amar Johnson, who led SDSU in the rushing department with 75 yards on 10 carries, capped the scoring with a 2-yard touchdown run later in the third quarter.

Gronowski ended the day 22-of-28 passing and connected with eight different receivers for 233 yards. WR Jaxon Janke tallied five catches for 82 yards, with Kraft adding five catches for 59 yards. Fellow tight end Zach Heins contributed four receptions for 38 yards.
While this game lacked much suspense, the game between Northern Iowa and Southern Illinois made up for it. UNI's defense stopped Southern Illinois' offense one yard short of victory on Saturday, holding off the Salukis 37-36 for a critical win at Saluki Stadium.
This was a back-and-forth game that saw five lead changes throughout the game. The last play of the game saw SIU QB Nic Baker's hail mary pass to WR Jay Jones caught at the one-yard line. He could not make his way into the end zone as Jones was ruled down short of the goal line, preventing the game-winning score and sealing victory for UNI. See this play below"
North Dakota State got back in the win column following a bye and its loss two weeks ago to SDSU. The Bison defeated Illinois State at home 24-7.
The Bison held the Redbirds to just 144 yards of offense following the Redbirds' 75-yard touchdown drive in the first quarter and ISU's only scoring drive of the game.
Bison QB Cam Miller completed 20 of 30 passes, including a 20-yard touchdown to FB Hunter Luepke. Miller also ran for a 4-yard score and accounted for 214 of the Bison's 373 total yards.
Two other MVFC contests this past week were one-sided as Missouri State and Youngstown State got those victories. The Bears got back in the win column after losing five straight games with its 64-14 home win over Western Illinois, while Youngstown State notched its third consecutive win in its home win over South Dakota.
The last non-conference tilt was North Dakota squeaking by the WAC's Abilene Christian 34-31 in Grand Forks.
The Fighting Hawks saw their lead trimmed to 34-31 with 7:48 left to play following a one-yard touchdown run from the Wildcats. The North Dakota offensive line played a large role in the final drive, allowing the Fighting Hawks to pick up first downs twice on third-and-short with quarterback sneaks from Quincy Vaughn. UND made a statement with its final drive, gaining 49 yards on the ground, chewing up 7:48 of clock and picking up four first downs to earn the victory.
RB Tyler Hoosman was involved in five rushing plays on the final drive, gaining 30 yards in that drive alone. In the game, he finished as the top rusher, piling up 112 yards on 20 carries to go with two scores. It was his fourth 100-yard rushing game of his career.
In the passing game, QB Tommy Schuster went 23-for-32 for 292 yards and two touchdowns. His top receiver was WR Bo Belquist, who hauled in seven grabs for 100 yards and a touchdown.
The win kept UND in the playoff conversation along with seven other MVFC schools that have a possibility to get to six DI wins. Remember, Northern Iowa got one of the last spots last year in the playoffs with a 6-5 record.
See highlights of all the games below:
2022 Missouri Valley Standings
| Pos | Team | W | L | Conf W | Conf L | PF | PA |
| --- | --- | --- | --- | --- | --- | --- | --- |
| 1 | South Dakota State | 10 | 1 | 8 | 0 | 345 | 171 |
| 2 | North Dakota State | 8 | 2 | 6 | 1 | 341 | 170 |
| 3 | North Dakota | 7 | 3 | 5 | 2 | 312 | 290 |
| 4 | Youngstown State | 6 | 4 | 4 | 3 | 286 | 258 |
| 5 | Northern Iowa | 5 | 5 | 4 | 3 | 304 | 269 |
| 6 | Southern Illinois | 5 | 5 | 4 | 3 | 290 | 266 |
| 7 | Illinois State | 5 | 5 | 3 | 4 | 170 | 211 |
| 8 | Missouri State | 4 | 6 | 2 | 5 | 277 | 294 |
| 9 | South Dakota | 3 | 7 | 2 | 5 | 165 | 263 |
| 10 | Indiana State | 2 | 8 | 1 | 6 | 169 | 336 |
| 11 | Western Illinois | 0 | 10 | 0 | 7 | 138 | 406 |
WEEK 10 PREVIEW & PREDICTIONS
This week's slate of games is highlighted by South Dakota State traveling to Northern Iowa this week. A win by the Jacks on the road would clinch at least a share of the MVFC title and would give SDSU the automatic bid to the FCS playoffs. But UNI is fighting for its playoff hopes as well as the Panthers have won three games in a row and a win over the current top ranked team would be a big resume builder for them.
The other big game this week has Youngstown State playing at Illinois State. Both teams need wins to also be in consideration for the playoffs and loss might put that team out.
The other three games all match a playoff contender with a team that will undoubtedly be out of the playoff mix this season. Another playoff contender in Southern Illinois has its bye week.
Here is a look at my predictions for all five games this week: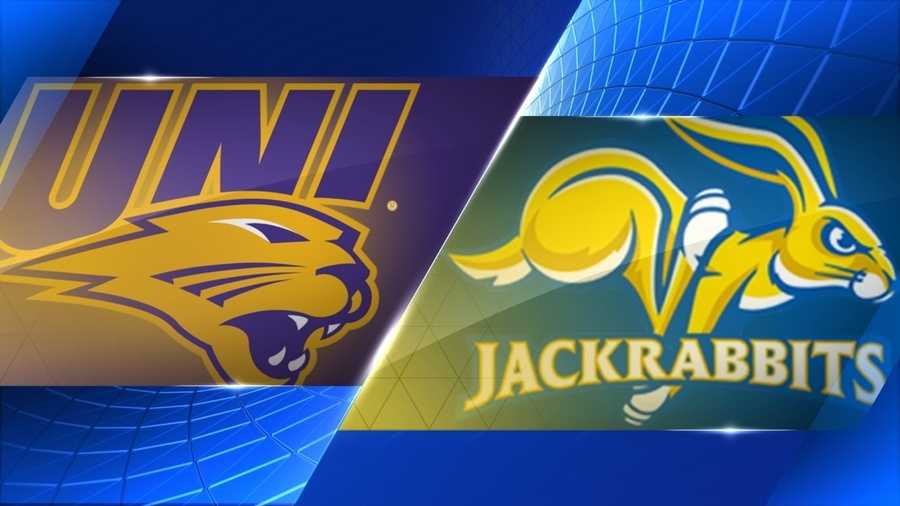 I know the Panthers will be up for this game as their playoff hopes ride on getting this last regular season home game in the victory column. SDSU as mentioned can clinch the MVFC title with a win and really need to win out to ensure the top seed in the playoffs. UNI knocked off SDSU last year in Brookings and that helped the Panthers get a playoff spot but SDSU won their last meeting in the UNI-Dome in the 2021 spring season on a late score. I think this game will be very tight throughout but think the road team winning streak will continue with the Jacks getting the win. South Dakota State 38 Northern Iowa 31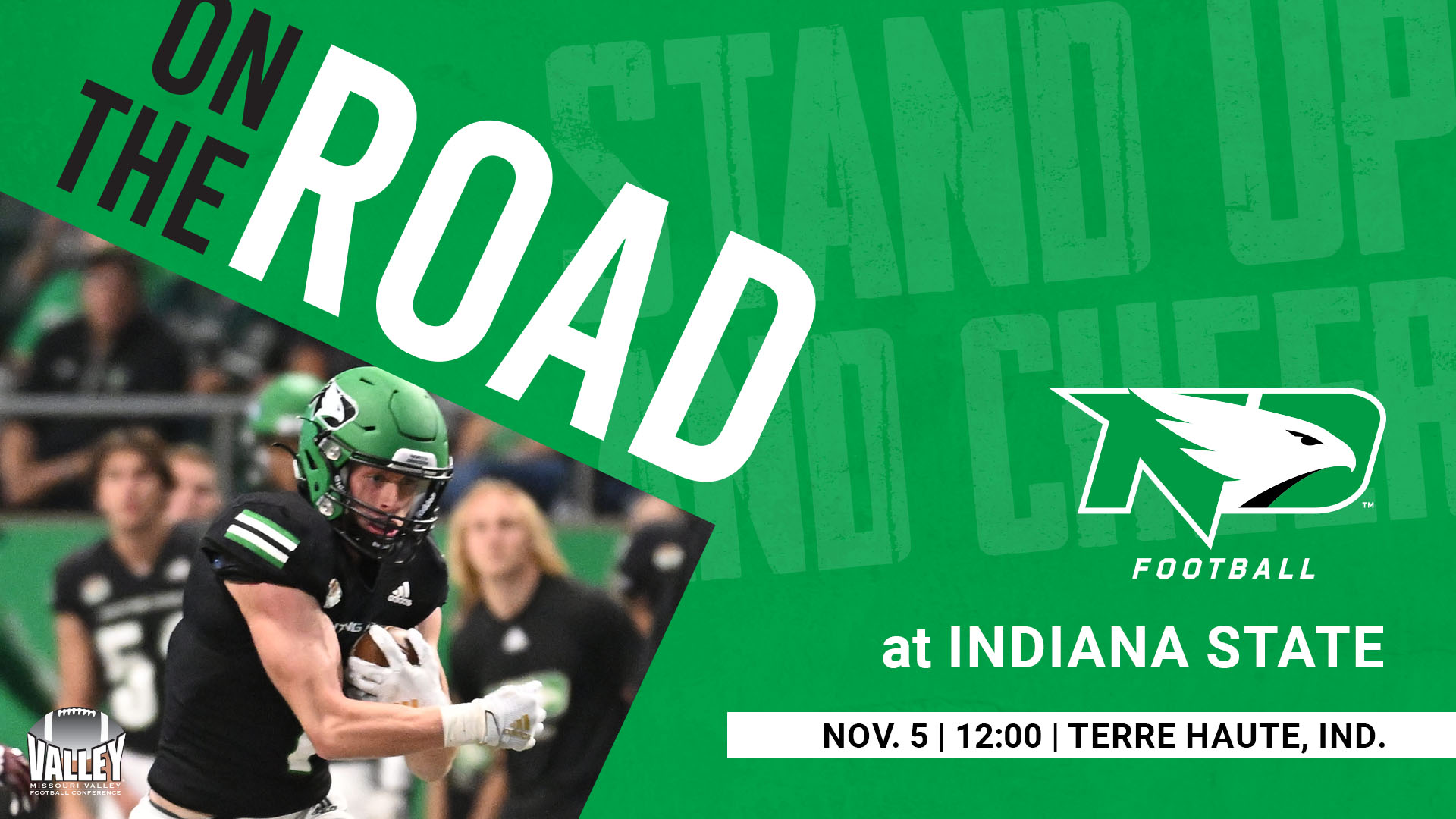 The Fighting Hawks are holding onto playoff hopes and visit winless in the conference Indiana State. The Sycamores have had their share of close games this year with under touchdown differences to Northern Iowa, NDSU, Illinois State, and Youngstown State but lost big for the first time this season at SDSU. The Fighting Hawks have over their brief two plus season stint in the MVFC have been a different team at home and on the road. But this has changed this year as UND won its first road MVFC contest at Youngstown State a few weeks ago. I think the Sycamores will get back to playing a close game again tis week but I think the Fighting Hawks will be too much to overcome. North Dakota 31 Indiana State 27
The Bears looked like the team we thought the would be this year last week in its win against winless Western Illinois. MSU still holds out some hope for a playoff spot but will need a lot to go its way in other FCS conferences. That five game losing streak the Bears endured could be overcome if it wins out and this starts this week with a road trip to Vermillion. USD has been down this year and on paper, MSU should handle this game easily in what they hope will continue towards a four-game winning streak to end the season. MSU has Youngstown State and Indiana State after this game so it very well could do that and look to be playing as one of the top teams again to gain a playoff spot. It might be a long shot but 6-5 MVFC teams have made the playoffs before and they hope that could be the case again this year. Missouri State 41 South Dakota 20
The Bison might have looked the most complete last week of any week this year as NDSU took down Illinois State at home. This game should not be much of a challenge against winless WIU even on the road but it should not look too far forward as NDSU again has a road game at Southern Illinois, who are on a bye this week to prepare for the Bison. But NDSU will take care of business this week against the Leathernecks. North Dakota State 34 Western Illinois 10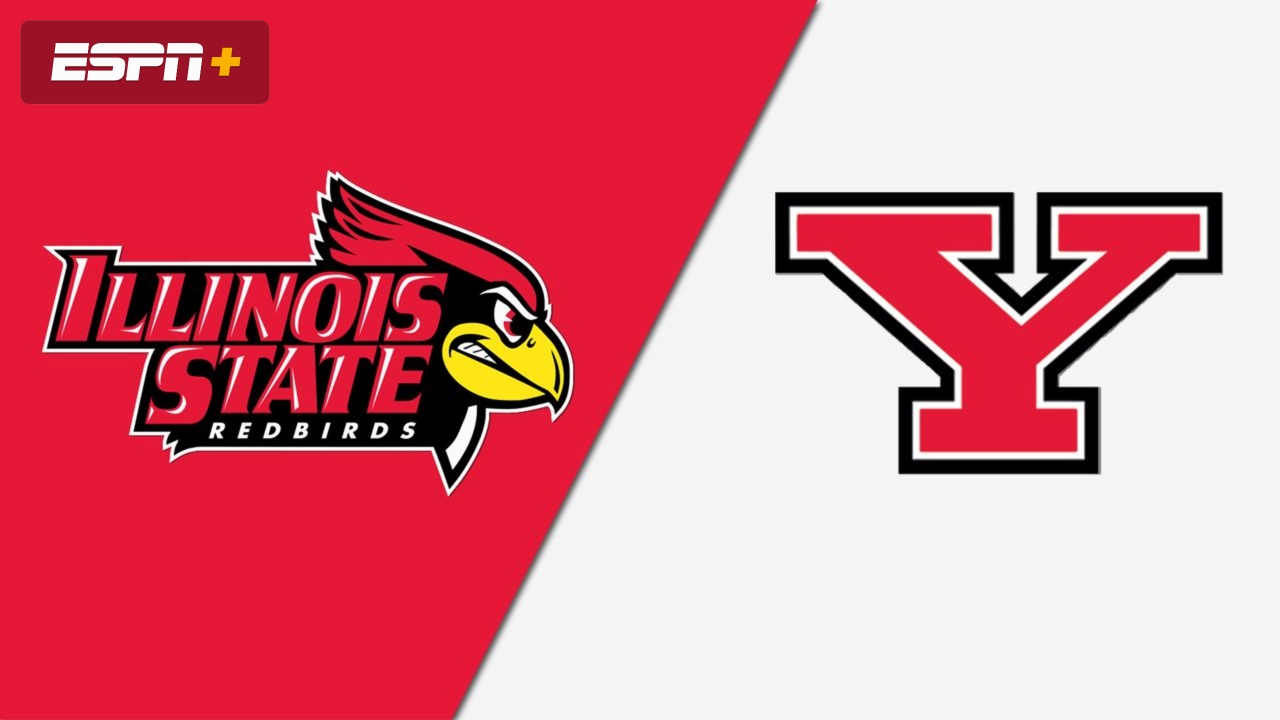 This is looks like a playoff match-up of two 5-3 overall and 3-2 MVFC squads as both really need this game to move on to the real playoffs. Illinois State has looked up and down offensively all season but have had a very stingy defense all season long and will need to put together a complete game on the road in eastern Ohio. Youngstown State has also been up and down on both side of the ball. This game likely comes down to whoever wins the turnover battle and makes fewer penalties. I think the Redbirds have the stronger team despite playing on the road and will win my key areas with its stronger defense to stay in the playoff mix. Illinois State 21 Youngstown State 17
Originally from LaMoure, North Dakota, Kent is a 1996 graduate of North Dakota State University. His prior writing experience is over 15 years having previously worked with D2football.com, I-AA.org, and College Sporting News before coming to College Sports Journal in 2016. His main focus is college football is the Missouri Valley Football Conference within the Division I FCS. And in 2017, he began also to look at the FBS Group of Five conferences of the American Athletic, Conference USA, Mid-American, Mountain West, and Sun Belt.
Reach him at this email or click below: