Nine is Just Fine for North Dakota State in Defeating Montana State for the 2022 FCS National Title
FRISCO, Tex. — North Dakota State, who was the #2 seed in this year's Division I FCS Playoffs, scored on its first three drives to really finish off the 2022 National Championship game. The Bison also scored the first 35 points of the game to dominate #8 seeded Montana State to a 38-10 final in front of 18,942 fans at Toyota Stadium.
The Bison (14-1) earned its ninth FCS national crown in the past 11 seasons, adding to their record championship total in the subdivision (second place is current FBS Georgia Southern with six). The Bobcats (12-3) were playing in their first national title game since they won their lone FCS title in 1984.
NDSU rushed for 380 yards against the Bobcats and finished with 506 total yards on offense. Bison RB Kobe Johnson rushed for 106 yards and a TD on four attempts to lead the ground game. NDSU FB Hunter Luepke rushed for 82 yards and a game high three touchdowns to be named the game's most outstanding player.
"We had a lot of juice going through our veins," Luepke said after the game.
NDSU pushed its lead to five touchdowns early in the second half. Bison QB Cam Miller threw a 35-yard touchdown pass to TE Josh Babicz that gave NDSU a 35-0 lead after their first drive to start the third quarter.
Miller completed 9 of 13 passes for 126 yards and that lone touchdown pass.
Montana State countered on the next drive with its first points after K Blake Glessner booted a 26-yard field goal. The Bison pushed their lead back to 35 points after K Jake Reinholz centered a 37-yard field goal for a 38-3 lead with 38 seconds to play in the third quarter.
Bobcat WR Lance McCutcheon caught a 28-yard touchdown pass from QB Tanner Rovig to cut the Bison lead to 38-10 late in the fourth quarter for the final margin.
The Bobcats played nearly the entire game without starting QB Tommy Mellott. The freshman sensation nicknamed "Touchdown Tommy' was lost due to a lower leg injury on the game's opening drive and never returned into the game. Rovig came on in relief of Mellott.
"Once again we took over Frisco and I'm so excited for these players," Bison head coach Matt Entz said. "This was the first championship for this team. … We seldom talk about past championships."
The Bison scored on their first three possessions, touchdown drives that covered 80, 74 and 75 yards. NDSU's fourth scoring drive in the first half covered 85 yards.
Luepke had a big first half rushing for 64 yards and three scores. Bison backup QB Quincy Patterson rushed for 87 yards on eight attempts by halftime. Patterson finished with 98 yards on 11 carries.
Luepke finished his first half with a 6-yard touchdown run that gave the Bison a 28-0 lead just before the halftime break.
NDSU RB Kobe Johnson also delivered with a 76-yard scoring run that gave the Bison a 21-0 lead earlier in the second quarter.
Luepke found the end zone once in the first quarter with an 8-yard touchdown run that gave the Bison a 7-0 lead. He added an 11-yard scoring run for a 14-0 lead on the first play of the second quarter.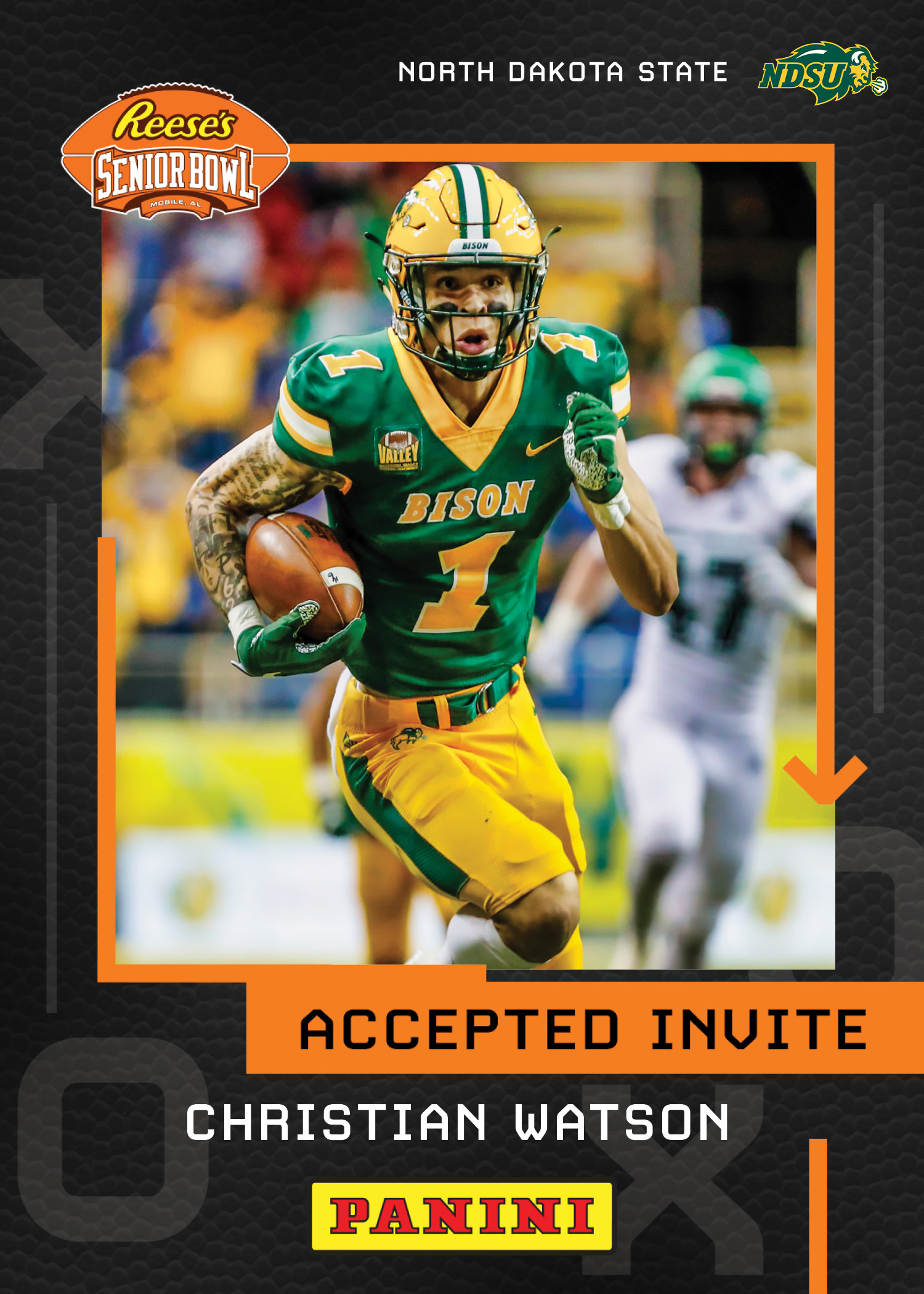 WR Christian Watson led NDSU in receiving with 61 yards on four receptions. The senior, who was just named to play in the Senior Bowl, came back from a hamstring injury that had him sit out the three prior NDSU playoff contests.
The Bison defense was also dominate in this game as it only allowed Montana State with just 149 yards in the first half and 335 yards total.
Originally from LaMoure, North Dakota, Kent is a 1996 graduate of North Dakota State University. His prior writing experience is over 15 years having previously worked with D2football.com, I-AA.org, and College Sporting News before coming to College Sports Journal in 2016. His main focus is college football is the Missouri Valley Football Conference within the Division I FCS. And in 2017, he began also to look at the FBS Group of Five conferences of the American Athletic, Conference USA, Mid-American, Mountain West, and Sun Belt.
Reach him at this email or click below: