Sigh.
ESPN is by far my favorite way to watch sports and get sports information. They have many of my favorite sports analysts, writers, TV/Radio shows, and their broadcasting of live sports is second to none.
However, they have once again showed their glaring blind spot when it comes to knowledge of the Football Championship Subdivision, aka FCS.
I have often said that ESPN should hire someone that works at least 25-30 hours a week (and probably full time) that concentrates solely on the FCS, not only for content but also to provide research for broadcast personalities.
And on July 21st, 2020, when David Pollack went on air to suggest that FCS football should permanently become spring football, I cringed. I have never felt more strongly about my previous statement about having a dedicated FCS staff writer and researcher.
Mr. Pollack has his reasoning .and it's a rationale that has been bubbling in this Division I season in flux. However, he had one glaring factual error in his analysis.
He said that the FCS has cancelled its fall football season. He is incorrect.
History
Like the FBS, FCS conferences have the ability to make their own decisions regarding college football and other sports so long as they are within NCAA guidelines.
While five FCS conferences have cancelled fall sports and are exploring spring ball because of this historic pandemic known as COVID-19, one of them, the Colonial Athletic Association (CAA), has given its members the choice to move forward and attempt to fill out independent schedules in the fall if they choose.
Two of its members, Elon and James Madison, are for now taking up this option, and a third, Villanova, is also considering it.
Last year, ESPN did a phenomenal job commemorating the 150th anniversary of college football. We were inundated with content from an entire series called "Saturdays in the South" focused on the SEC to the all around "Football Is Us "series. It was a comprehensive look at what many consider the USA's second favorite sport behind the NFL.
While I already had a passion for college football, at the Division I level in particular, it made me want to learn more, and even write a couple of articles.
For most college football fans, or maybe this is better classified as college football history enthusiasts, it is known that the game started out in New Jersey between Rutgers and Princeton. From there its popularity spread throughout the northeast and was dominated by what would be classified now as FCS schools.
This would continue to be the case up until after World War II and we started to see a shift in how popular the game was, and the money that would follow. This is when many northeastern schools decided to dial down their athletic ambitions – cost was most often cited as the reason – and we saw the rise of programs that we now call the Power 5.
Prior to 1978, there were 3 classified divisions based on scholarships in the NCAA, Divisions I, II, and III. There was a growing number of Division I programs, however that wanted to still play Division I football but didn't have the financial backing to support so many scholarships or perhaps have the resources of these bigger programs. Thus, Division I-AA was formed in 1978 which would later be renamed as the FCS.
So, let's get this straight: the only difference in the eyes of the NCAA between the FCS and FBS are the number of football scholarships that can be offered. FBS schools offer 85 scholarships and most FCS schools offer 63. The FCS is still Division I. I say this because I often hear it called Division II, mostly out of ignorance, but sometimes due to trolling.
Certain leagues such as the Pioneer League, Patriot League and NEC choose to compete at a lower number of scholarships than the FCS maximum of 63, The Pioneer League does not offer athletic scholarships, and the NEC and Patriot League do, above the Division II threshold of 36 but below 63.
Most importantly, though, schools that play FCS football have no less passion than Power 5 schools. They all play Division I football. I wholeheartedly believe that players across all divisions have the same passion for the game. They shouldn't be treated different because one school has a waterfall in their locker room and the other one does not.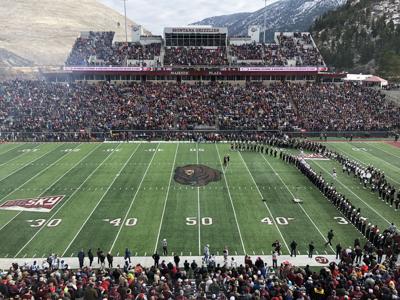 Passion and Tradition
Last August I wrote an article about the best rivalries every college football fan should attend. If you haven't heard about the Brawl of the Wild between Montana and Montana State, you need to read up on it and attend one.
It features two of the best programs at the FCS level, both whom have won national championships. The game almost always has FCS Playoffs and Big Sky Conference title implications.
Furthermore, the passion and hatred in this rivalry is one that rivals that of some of the most heated SEC match ups. I said in my article if you go to this game you better wear a mutual color or your own school colors, otherwise you are going to get berated mercilessly.
Of the games in my top 10, I would say the two most famous are "The Game" between Harvard and Yale, a game featured on College Gameday recently, and the Bayou Classic featuring Grambling and Southern.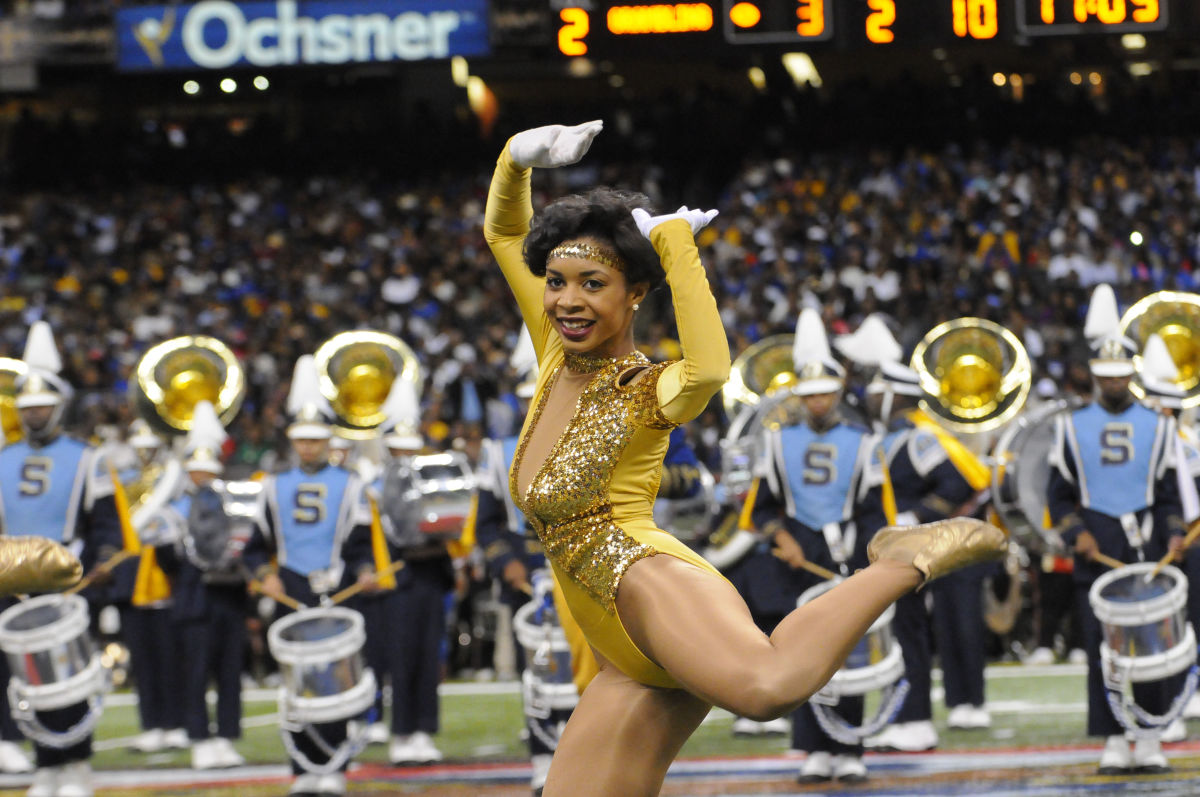 For those of you that don't know, the Bayou Classic is played Thanksgiving weekend. As is tradition with all HBCU (Historically Black College and University) Classic games, there are activities that happen throughout the week. From Alumni luncheons to the "official" battle of the bands on Friday, you need an agenda to know where you want to be and when you want to be there. Many of these events have tickets.
During the entire week, this game brings 250,000 fans to New Orleans and gives the local economy $50 million in tourism revenue.
If you've spend any time around it, it's very clear that there is a passion and tradition at this game that I would put up against any major rivalry at the FBS. And this isn't the only HBCU Classic game with this level of passion. Two other classics that draw massive crowds are the Florida Classic between Bethune Cookman (B-CU) and Florida A&M (FAMU), and the Magic City Classic between Alabama State and Alabama A&M.
All of these games draw 60,000 plus passionate fans with family traditions going back generations. Like the Bayou Classic, they also have events happening throughout the entire week.
Unless you plan on featuring these games and giving them legitimate coverage leading up to them (which major sports outlets won't), why would they want to pull up those roots?
And it's not just the rivalries and older schools that have these traditions and passionate fan bases. There's a Facebook group called FCS Fans Nation, a family-like FCS confederation of fans across the nation. It's a concentrated group of about 8,500 hardcore FCS fans.
James Madison has a fan group over 21,500 fans, and I am sure there's other FCS schools that have online communities that are very large and quite active. That's just their online presence, and it translates to excitement on game day as well. Schools like James Madison, Montana, and Jackson State have more fans at their games than half the Group of Five programs out there. (James Madison in 2019 averaged more than 22,000 fans per home game, beating out home attendance at Liberty, UConn, Old Dominion, and every school in the MAC conference.)
From tailgating, to the bands, to fan interaction, there's a lot of passion there all year round. And when College Gameday rolls into Fargo, North Dakota, Harrisonburg, Virginia or Brookings, South Dakota, the passion that these students and fans have for their programs shine through loud and clear on TV.
Could that happen in the spring? Maybe. But the stage is different in the spring, with baseball starting, college basketball, and other winter and spring sports. The energy would be completely different.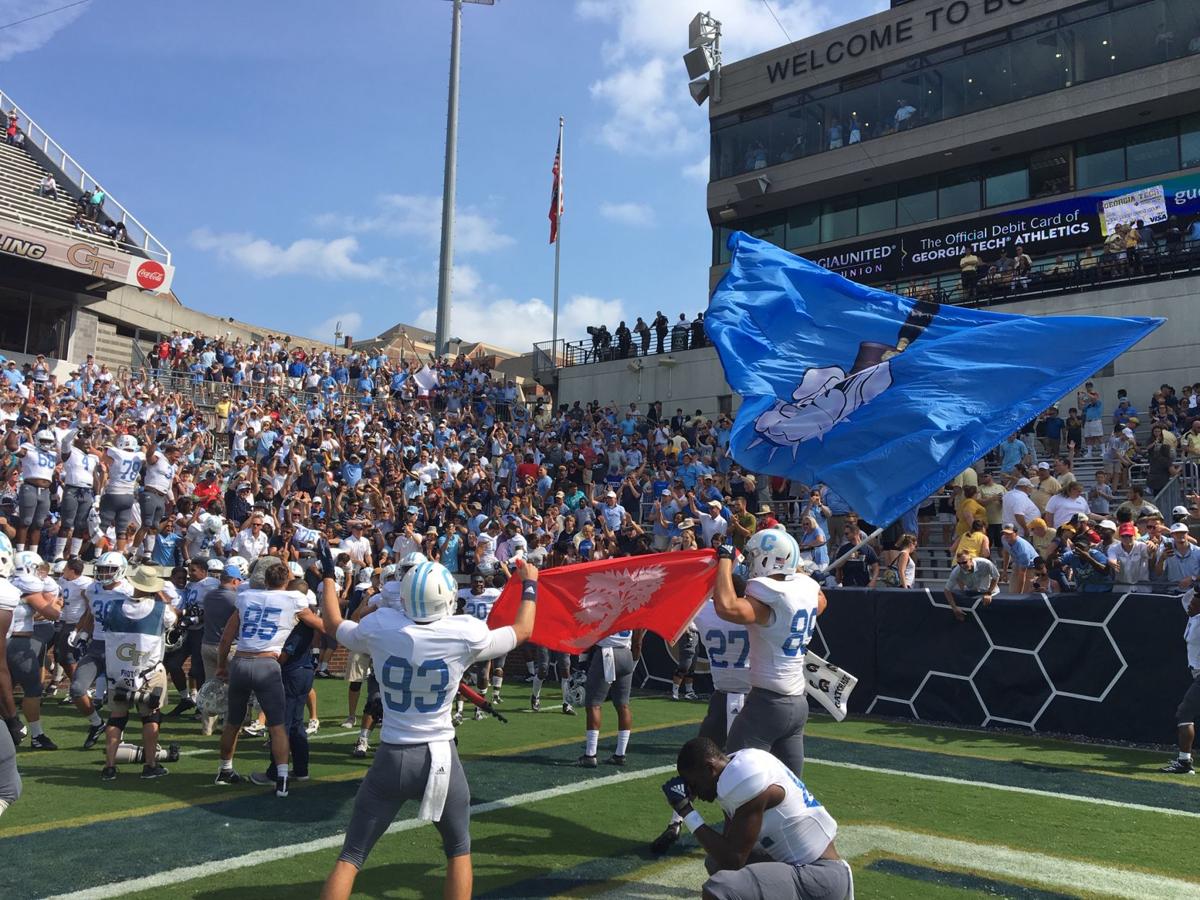 Payday, upsets, recruitment, and transfers
It is a poorly kept secret that certain schools will pay a smaller school a paycheck so that they can essentially be a warmup or tuneup game. Many people wonder why an FCS school would go to an FBS school, let alone a Power 5 institution, and subject their players to potential injury and what is essentially getting paid to get beat down.
For many of these schools, this is one of the ways they supplement their athletic department. Many of them are operating on very small budgets, and a six figure payday makes a world of difference.
Moving FCS football to the spring could not only gut punch some football programs financially, but athletic departments in general.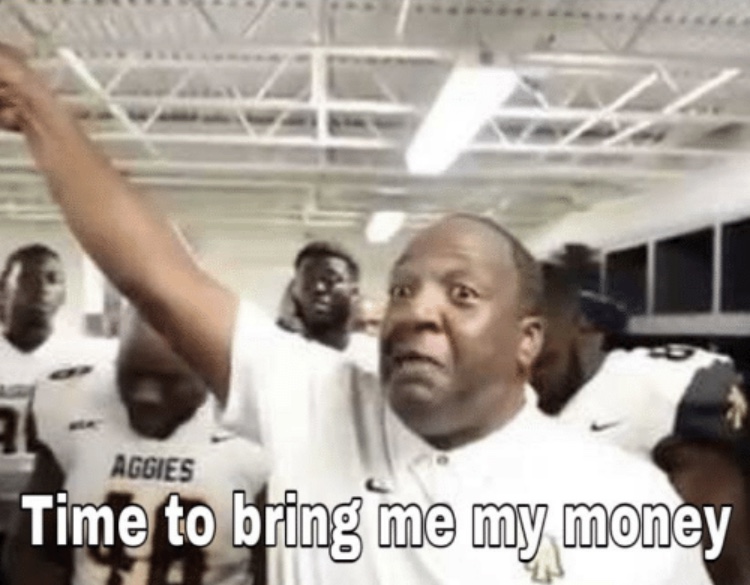 In 2018, after North Carolina A&T defeated East Carolina 28-23, there's a famous video in the locker room in which the NC A&T coach Sam Washington says, "Time to bring me my money!" to which his players erupt in euphoria. Sometimes these pay to lose games don't happen the way you expect them to.
Up until this last year, NC A&T had won their payday games three times in a row against G5 competition.
James Madison has beaten it's last two Group of Five opponents, SMU and East Carolina (are the Pirates gluttons for punishment?), the latter of which was such a lopsided victory the Dukes pulled their starters.
North Dakota State has a winning record against the FBS teams that have been foolish enough to schedule them, including Power 5 schools.
Last year, The Citadel went down to Atlanta and shocked not only the FBS but FCS world by beating Georgia Tech.
Are these anomalies? Of course, but there are programs that consistently do well in these pay to play games and outright win them.
Every coach will tell their players and fans that they step on the field to win the game. With programs like North Dakota State and James Madison, they legitimately step on to any field, anywhere, against anybody and their team expects to win.
And as you would imagine, playing these games and winning them for FCS schools is a boon for recruiting. Schools at the FCS level, especially in the top third of the subdivision, actively recruit against Group of Five programs, and many of the top 10 programs will try to snag a recruit that might have a few Power Five offers.
They do this because they can offer players an opportunity to play for passionate fans, great facilities, get a top notch education, and a legitimate chance to play for a national championship. In the case of James Madison and North Dakota State, they can also say they play in front of packed houses as well, something that can't be said at Akron or Eastern Michigan.
And here's the thing: many of these programs are grabbing very good recruits. There was a point maybe about a month or so ago that the James Madison recruiting class of 2021 was ranked top 100 in the nation, and with better classes than some Power Five programs.
Recruiting classes are subjective, of course, but the point I am trying to make is FCS schools are not just competing among themselves on the gridiron or on the recruiting trail, they are going after these FBS teams on the field and in recruiting as well – and many of them are winning.
Moving FCS football to the spring would completely obliterate the recruiting for these programs, because these games would become extinct. Debates on whether North Dakota State would beat Oregon, James Madison would beat every team in Conference USA, or The Citadel beating Georgia Tech would become a thing of message boards, not actual results..
The final point here, and some FBS fans and college football analysts might not realize this but, some FBS transfers will choose to go to an FCS program. For many of the FCS programs in the south, getting transfers from ACC and SEC schools is a way of life, and in some ways a great way to fill holes that might have been there from transfers of their own or a hole not filled from recruiting. The current quarterback for Jacksonville State is a transfer from Clemson. The former quarterback for James Madison, Ben DiNucci, was a transfer from Pitt and ended up being taken in the 7th round by the Dallas Cowboys.
Now let's say these two wanted to transfer but FCS football was played in the spring. Would that have been as much of an enticing look? Consider if DiNucci was in the middle of his senior year while the draft was going on. What happens then? I'll look at this particular conundrum later, but putting FCS in the spring, also botches the transfer portal.
Coverage Clutter
One of the biggest "bonuses" I have heard about FCS football being switched to the spring has been this interesting theory that it'll be the only football! Mr. Pollack said we should move to the spring because there will be more football — while in the same breath implying that it's lesser football, because there's little to no NFL talent on the field.
We have seen that experiment a few times before at the professional level the AAF, the XFL, even the USFL. It hasn't, and doesn't, work.
Plus, I think it is safe to say based off of my previous section that many FCS programs can compete with and beat more than a handful of FBS teams. But the bigger point is, there are so many winter and spring sports that we also love and support, that we aren't going to drop those just because there's more football on the screen.
Let's take a look at professional sports. Spring football would be starting up during the heart of the NBA and NHL championship runs, followed by being undercut by the start of the MLB season. Furthermore, you're in the heat of European Soccer, which has been exploding in popularity here in the United States. It's hard enough as it is for the FCS to compete with the FBS while everyone is in the college football spirit. How are they going to hope to compete when flanked by copious amounts of professional teams?
Pro sports are not the only problem. College basketball, both men's and women's are incredibly popular, especially among these smaller FCS schools. Why should a Georgetown alum or student have to choose between their basketball team or football team to support on a Saturday? The Ivy League makes it no secret that it takes their lacrosse very seriously and has nationally ranked teams. I don't think, and I don't think the Ivy League football players would want to cut in on their fellow student athletes.
There are also schools like James Madison that have phenomenal winter and spring sports as well. The women's basketball team is top notch, willing to play anyone in the country and has schools like Tennessee and Maryland come to Harrisonburg. They are always topping the CAA, making the NCAA tournament getting wins, or making deep runs in the NIT.
There are plenty of other successful teams, too. James Madison's women's lacrosse team won a national championship in 2017 and is consistently ranked. The women's softball team is coming off a 2019 trip to the super regional after beating softball powerhouse Michigan in the regional but losing to eventual national champ UCLA in the supers. But that wasn't an outlier for that program — they have also hosted regionals and been to super regionals before. Why should football trample a thriving and balanced athletic department like James Madison's?
But the biggest problem I have with this football in the spring logic is, where are you going to broadcast it?
Yes, ESPN has media rights deals with most of the FCS conferences, but most of those games are broadcast on ESPN+. They would enter an ESPN TV schedule that already is committed to Olympic winter championships, such as wrestling, college softball, baseball, lacrosse and many others. Which SEC softball game are you going to bump, and are you really willing to do so? In the heat of the college basketball season leading into march madness, which pivotal ACC game are you going to bump for Week 3 FCS?
The bottom line is there is not enough broadcasting bandwidth to make this worthwhile for the FCS without stepping on the toes of other sports and leagues. It would struggle to find its audience.
NFL Talent
I'd like to address something that is often brought up when we talk about the FCS. While yes, many of these players will not become NFL players, there's still a ton of NFL talent that came from the FCS level. Players like Joe Flacco from Delaware, Jared Allen from Idaho State, Jerry Rice from Mississippi Valley State, Steve McNair out of Alcorn State, Charles Haley from James Madison – the list goes on and on of outstanding players, many of them now hall of famers that came from the FCS level.
This isn't just a thing of the past though as the FCS has many studs in the league now. Darius Leonard from South Carolina State lead the league in tackles his first year, was a first team all pro and rookie of the year. Tarik Cohen is a versatile player out of the backfield that came out of North Carolina A&T. In his second year he made the pro bowl with his combination of running skills along with catching 7 touchdowns out of the backfield, along with being named an all pro as a return specialist.
Cooper Kupp is a pivotal part of the Los Angeles Rams offense and came out of Eastern Washington. After being a first team all-rookie his, second season was cut short due to injury, but he came back last year with nearly 100 catches, 1,100 yards, and 10 touchdowns.
And for the glamour position we have Carson Wentz. The most recognizable name on this list hails from North Dakota State and is a huge star. In 2017, he was on track for an MVP season throwing for 33 touchdowns to 7 interceptions with a 101.9 quarterback rating, helping lead the Eagles on the way to their first-ever Super Bowl win.
Why am I mentioning this? Well, like I said before too many people assume that FCS means not as talented and that simply isn't the case.
I wonder, what would have happened to the players I mentioned above, and so many others, if they were playing their senior seasons during the NFL draft? How is that timing supposed to work out? When can scouts see them at a combine or a pro day? In the fall when they're all going down to Tuscaloosa? Or do you draft one of these players without the hyper scrutiny that is the NFL draft process, all while hoping this player doesn't get injured? That sort of thing might work for the MLB and pro softball drafts, but it's definitely not the same for football.
Closing
I'd like to start off my closing by saying this isn't a rip job on what David Pollack said on ESPN. He had 45 seconds to say what he wanted to say, I got over 3700 words.
But his sentiments are ones us in the FCS have heard time and time again and due to COVID-19, these tropes grow louder and louder with no context.
The talking points don't change if the FCS doesn't have a fall season this year. The history will still be there, the fans will be just as passionate, there's not going to be a talent drop off, and there will still be an intense love of college football.
Just consider this season a bunch of spring games and a great way to send off your seniors.
Preston attended James Madison University where he majored in Vocal Performance. As a member of the Drumline and Marching Royal Dukes for 4 years, he's seen a lot of JMU football up close and personal and having grown up attending HBCU games, he has extensive knowledge of the history and pageantry that comes with attending a game in the MEAC and SWAC. When not talking college football or being musical, Preston is a fan of the game the world calls football, golf, and curling. (Curling? Curling!)