Last week was an excellent week of Southern Conference football with two games going to overtime and VMI continuing its hot start. Chattanooga was able to survive against The Citadel with a gutsy 2-point conversion shovel pass in over time. Furman fell behind 24-7 and 34-20 before saving their season with a touchdown and fumble recovery in overtime. With the games on tap this week, don't be surprised to see more games come down to the final play.
Furman at East Tennessee State
Streaming: ESPN+ (subscription required) Radio: WXSM-AM 640 and affiliate station 104.9 FM NASH ICON
This game features two of the best running backs not only in the Southern Conference but in the entire FCS, Furman's Devin Wynn and East Tennessee State's Quay Holmes. Furman has to find a way to hold on to the ball. They have five turnovers in three games, including four interceptions from Hamp Sisson. In the one game the Buccaneers have played, their quarterback may not have lit up the stat sheet, but he protected the football. When Furman does drop back to pass, they have a couple of effective receivers, Ryan DeLuca and Ryan Miller. Both of these teams definitely want to control the game with the run and only pass in the most opportune situations.
Fearless Prediction: Furman is the more talented team and may have finally woken up after the VMI loss and slow start against Samford. East Tennessee should find some success in the ground game, but take the Paladins. Furman 27, East Tennessee State 19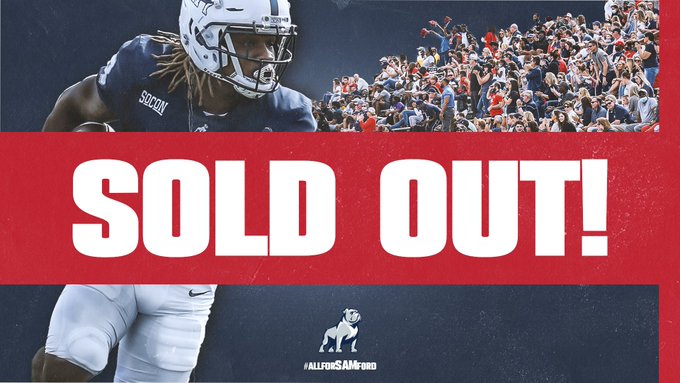 Samford has shown that they can score points. Their issue has been keeping the opponent off the scoreboard. The Bulldogs have three receivers who average more than 10 yards per catch so far in A.J. Toney, Ty King and Michael Vice. Liam Welch seems to have seized the starting quarterback job based on his ability to protect the ball, but also be a threat in the run game. Wofford's offense has not been very effective so far this Spring. The Terriers want to throw the ball more but it has not worked out well so far. And in the loss to Chattanooga, they also only ran for 148 yards. The Terriers don't have the luxury of a longer season like they did in 2018 when they lost the first two. A second loss may doom them.
Fearless Prediction: Wofford hasn't shown much in their two games so far. Samford has really moved the ball on offense. I think Samford looks a little more sure of itself at this point, so take them in a small upset. Samford 30, Wofford 20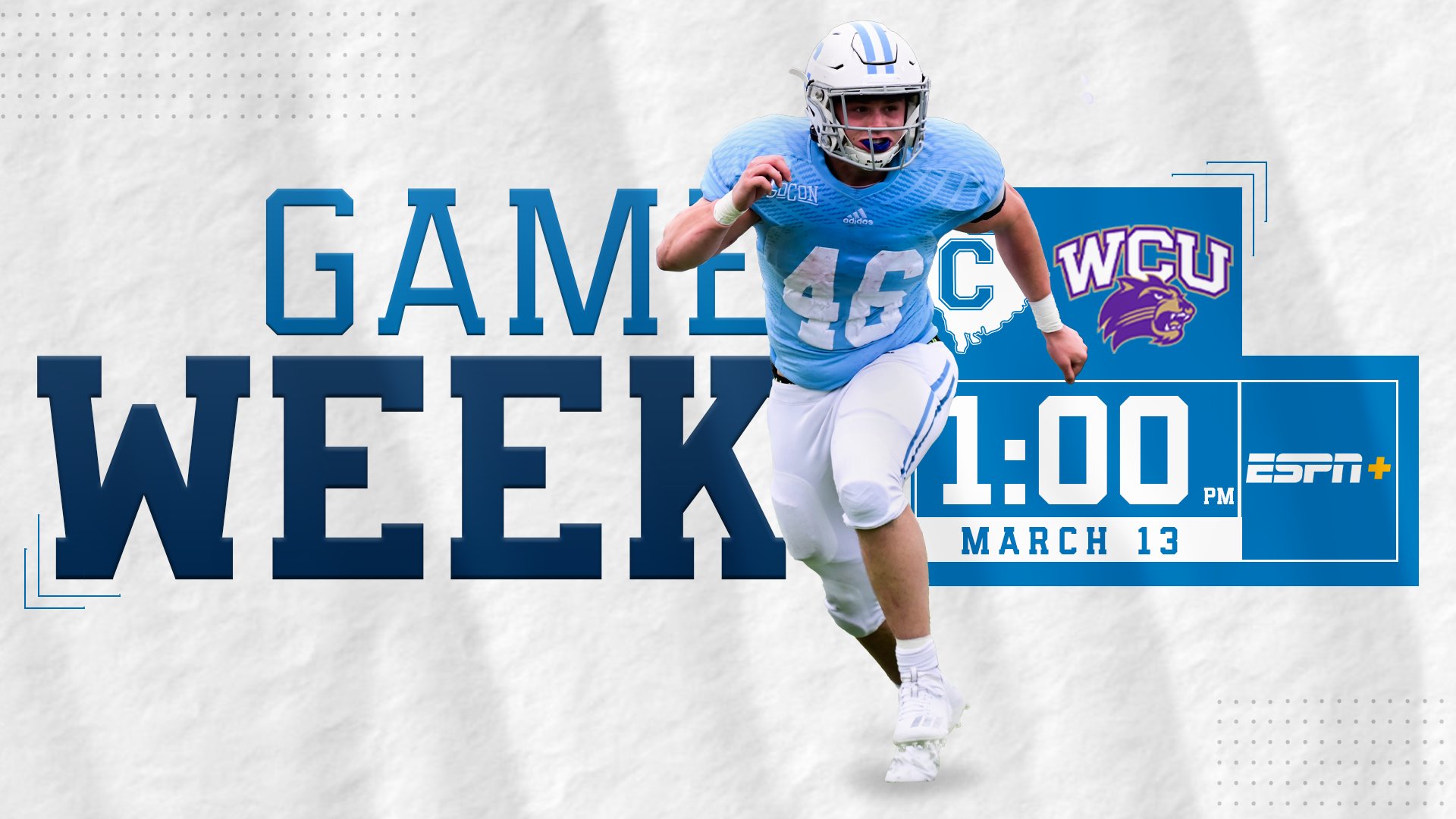 The Citadel at Western Carolina
Streaming: ESPN+ (subscription required), Radio: Catamount Sports Network
The Citadel has really struggled through the fall and two games this Spring. Most of their games have not been close. However they roared back with 10 points in the fourth quarter to force overtime against Chattanooga. Unfortunately, the Bulldogs couldn't stop the two-point conversion and took yet another loss. Western Carolina has been even worse. Last week was their closest game and they lost that one by 23. This is one of the worst teams in the FCS and there are no signs of improvement on the horizon.
Fearless Prediction: Not much to say about this one. Its two 0-6 teams matching up, so someone has to win. That someone will be The Citadel. The Citadel 34, Western Carolina 13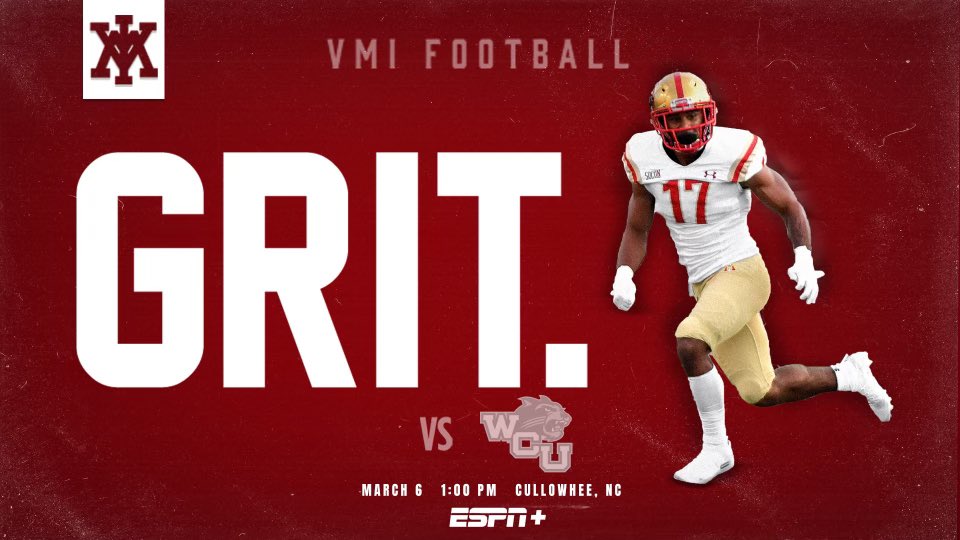 Mercer has run the ball moderately well through two games but they have absolutely no pass game to speak of. If Carter Peavy can take the opportunity and run with it, there may be a chance in the pass game. But even if the offense starts to improve, they will need a bigger improvement from their defense. The Bears are giving up 32.4 points per game. They'll have to stop that bleeding if they want to be competitive. VMI is one of the better stories so far in the early FCS season with two wins. While Reese Udinski doesn't have the eye popping stats he may have been expected to put up, the Keydet defense has done its job, allowing just 20 points in two games. If the defense keeps playing this well and Udinski returns to his 300 yard per game standard, VMI may be able to make some noise in the Southern Conference.
Fearless Prediction: VMI is clearly the better team in this game. Look for them to roll past a Mercer team who is just a few rungs down. VMI 37, Mercer 17
Jamie is a proud 2002 graduate of James Madison University. He's witnessed the growth of the program from no one in the stands in 1998, to the hiring of Mickey Matthews, to the 2004 National Championship, to the 2008 team, to the struggles in the early 2010s, and finally the rebuild under Mike Houston. He also allegedly really enjoys Washington, DC-based Stanley Cup winners.
Reach him at: