2018 College Football Team Previews: Charlotte 49ers
July 30, 2018
Charlotte 49ers
Location: Charlotte, NC
Coach: Brad Lambert (17-41) 6th Season
Stadium: Jerry Richardson Stadium (Capacity: 15,314)
CSJ Projections:
13th: Conference USA (7th in East Division)
10th: North Carolina
129th: FBS
195th: Division I
2017 In A Sentence: The 49ers failed to improve during its first three seasons at the FBS level, finishing the 2017 season with a 1-11 record with the lone win over UAB and have went just 7 – 29 over the course of its three seasons at this level.
Biggest Shoes to Fill: Charlotte's all-time leading KR/WR Chris Montgomery ranked second in C-USA with a 21.7 kick return average. He had six returns of 30 or more yards, including a career-best 65-yard return at Southern Miss. The senior owns the school record with 2,147 career kick return yards. His 802 return yards in 2017 are the second-most all-time. He also threw a game-winning two-point conversion pass in the 49ers OT and lone season victory over UAB and had a two-point conversion catch.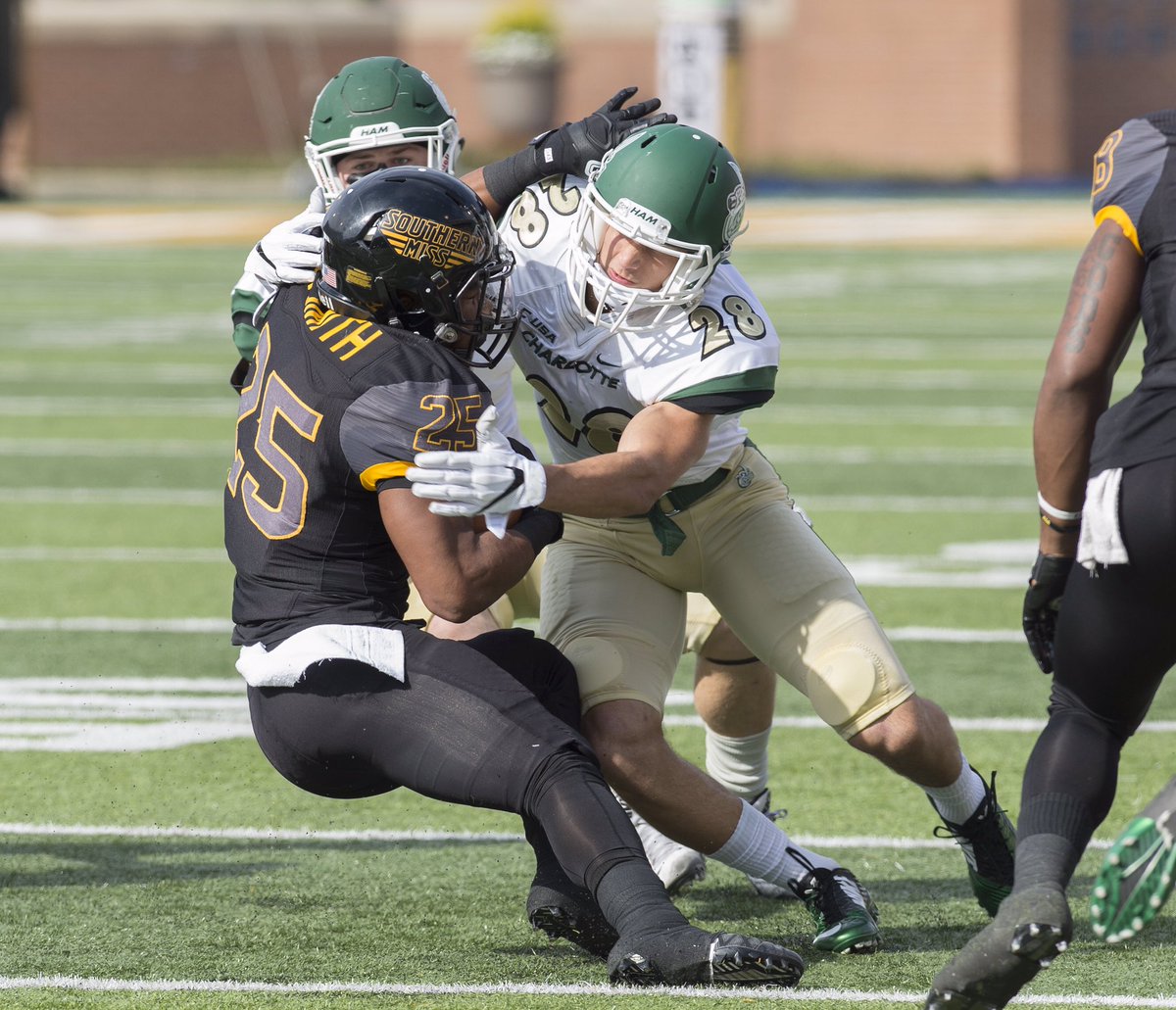 Key Player: Junior S Ben LeDuca has been a two-year starting already. He ranks third all-time in school history with 170 career tackles. His 102 tackles, last year, are third-most in a single season. He had 10 or more tackles in five games including a string of four straight C-USA games. His 17 tackles vs. Marshall are the most by a 49er in an FBS game. He ranked second in C-USA with 10.9 tackles in league play. He led Conference USA in both forced fumbles (5) and fumbles recovered (3).
Fearless Prediction: Several coaching changes under Head Coach Lambert were made in the offseason in replacing both their offensive coordinator (former Youngstown State's Shane Montgomery) and defensive co-coordinators (former Oklahoma State's Glenn Spencer & Howard's Chip West). But without a fairly major overturn (especially since Charlotte has a new athletic director in place this year) expect more changes to come.
Originally from LaMoure, North Dakota, Kent is a 1996 graduate of North Dakota State University. His prior writing experience is over 15 years having previously worked with D2football.com, I-AA.org, and College Sporting News before coming to College Sports Journal in 2016. His main focus is college football in the western half of the United States– the Big Sky Conference and Missouri Valley Football Conference within the Division I FCS. And in 2017, he began also to look at the FBS Group of Five conferences of the American Athletic, Conference USA, Mid-American, Mountain West, and Sun Belt.
Reach him at this email or click below: