Eastern Kentucky Colonels
Location: Richmond, KY
Coach: Mark Elder (7-15)
Stadium: Roy Kidd Stadium (Capacity: 20,0000)
CSJ Projections:
5th: OVC
4th: Kentucky
61st: FCS
188th: Division I
2017 In A Sentence: A second straight under-.500 season fried the Colonels last season, but the second half of the season showed promise that the tides were turning, as EKU went 3-2 and took Eastern Illinois and Austin Peay to the wire.
Biggest Shoes to Fill: WR Ryan Markush was a two-year starter for the Colonels and led the team in receptions (55), yards (745) and receiving touchdowns (9). Head coach Mark Elder will have to find someone to fill in all that production.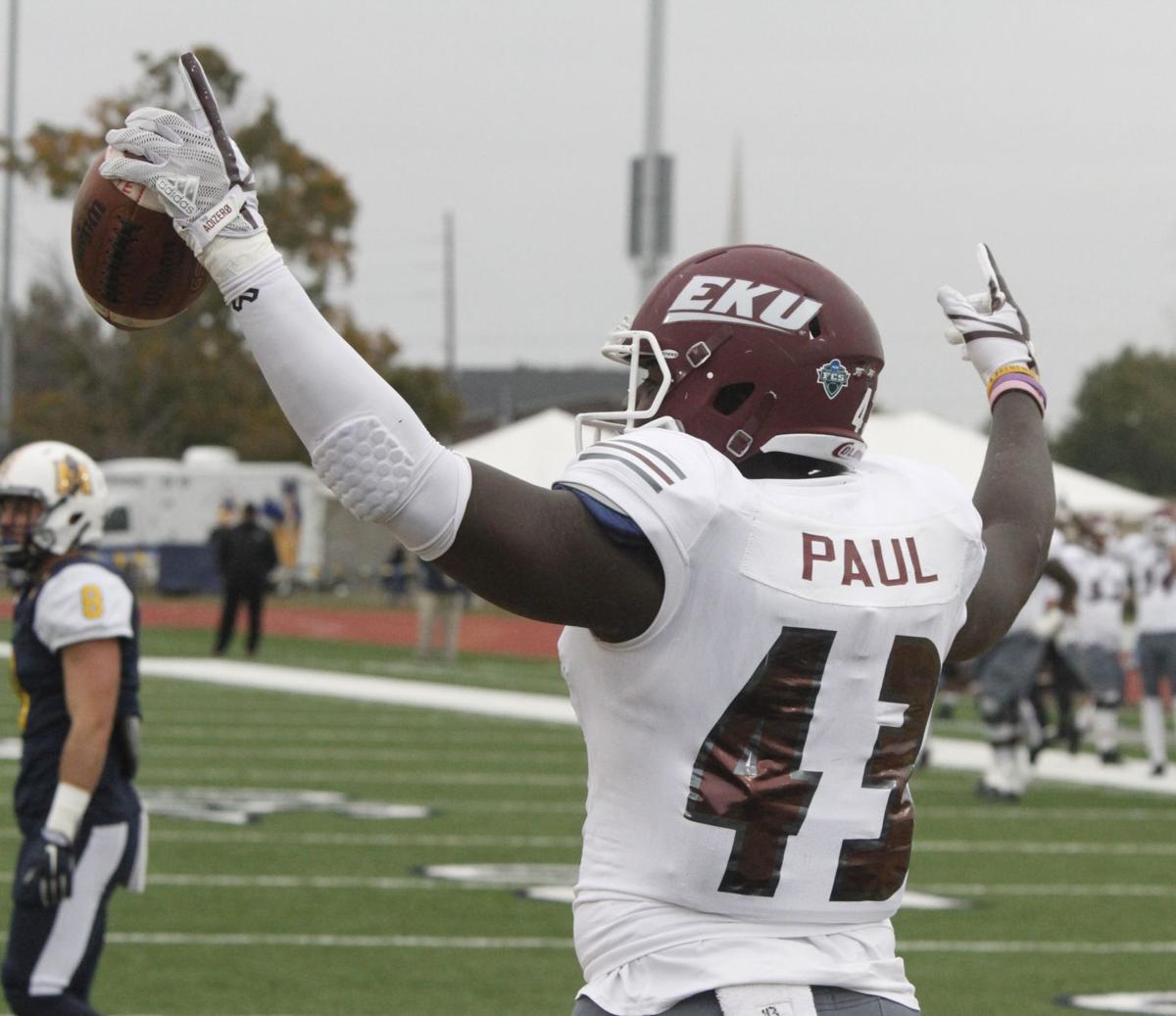 Key Player: The Colonels will be breaking in a new quarterback (or quarterbacks) most likely, but whomever lines up at center will have TE Dan Paul (41 catches, 407 yards, 1 TD) to rely upon in both blocking and receiving. He's the most productive and best tight end in the OVC.
Fearless Prediction: Elder has amassed a slew of different FBS transfers and star-studded recruiting classes, but hasn't been able to make his squad into a team that can consistently win football games, and an opening-season gauntlet of Marshall, Bowling Green, SEMO and Jacksonville State in a four-week span won't make getting over .500 any easier. If games were played on paper, EKU would be competing for the OVC championship, but in practice will that be the case?