Eastern Washington Eagles
Location: Cheney, WA
Coach: Aaron Best (7-4) 2nd Season
Stadium: Roos Field (Capacity: 8,600)
CSJ Projections:
2nd: Big Sky
3rd: Washington
8th: FCS
103rd: Division I
2017 In A Sentence: The Eagles got snubbed from the FCS playoffs after finishing the season at 7-4 overall after coming off a semifinal appearance in 2016.
Biggest Shoes to Fill: DE Victor Havili was Eastern's only full-time senior starter on defense in 2017, starting all 11 games when he earned second team All-Big Sky Conference honors as a senior. Havili was 47th in FCS and fifth in the Big Sky Conference in sacks with an average of 0.64 per game (seven total). He also had 41 total tackles, four passes broken up and seven quarterback hurries.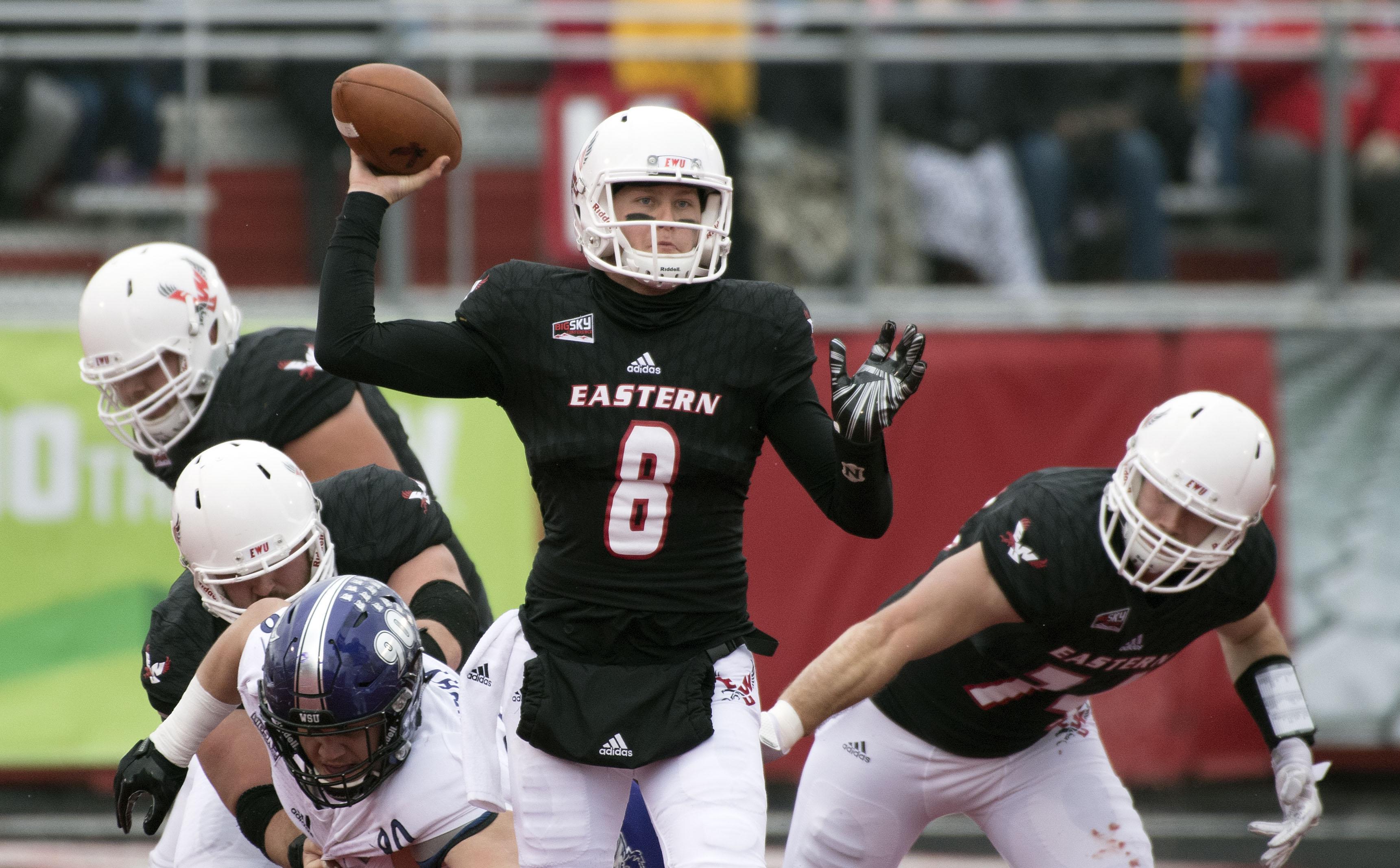 Key Player: QB Gage Gubrud is back for his senior season and will look to lead a very senior laden team this year. He could break a variety of EWU and Big Sky Conference career records in 2018. He is 17-6 in 23 games as a starter, and in 27 total games as an Eagle he has 9,441 yards of total offense and 8,568 passing yards. A duplication of last year's totals (3,578 total offense and 3,342 passing in 10 games played) and he'll challenge Big Sky records owned by former Eagle Matt Nichols (13,308 total offense and 12,616 passing).
Fearless Prediction: With 10 starters back on offense and seven more on defense, this team will not only make a run toward a Big Sky title but is a team that looks poised to make a deep FCS playoff run.
Originally from LaMoure, North Dakota, Kent is a 1996 graduate of North Dakota State University. His prior writing experience is over 15 years having previously worked with D2football.com, I-AA.org, and College Sporting News before coming to College Sports Journal in 2016. His main focus is college football is the Missouri Valley Football Conference within the Division I FCS. And in 2017, he began also to look at the FBS Group of Five conferences of the American Athletic, Conference USA, Mid-American, Mountain West, and Sun Belt.
Reach him at this email or click below: