Cal Poly Mustangs
Location: San Luis Obispo, California
Coach: Tim Walsh (51-52, 10th year)
Stadium: Alex G. Spanos Stadium (Capacity: 11,075 )
CSJ Projections:
12th: Big Sky
10th: California
81st: FCS
211th: Division I
2018 In A Sentence: Last year is not a wholesome prediction of who Cal Poly will be without Joe Protheroe. Five wins in 2018 would be considered notable progress if not the fact it was loaded with patsies, including poor Big Sky opponents (Sacramento and Southern Utah) and Brown, who went 1-9 on the season. The scheduling department should be credited for the cupcake wins above and the lopsided beatings. In the games against actual FCS title contenders, at North Dakota State and Eastern Washington , the opposition outscored Cal Poly by a combined 119-20 points.
Biggest Shoes to Fill: Joe Protheroe had 1,810 yards and 13 touchdowns last year. Big Sky defensive coordinators can now breathe easier now that Protheroe will no longer be harassing anymore Big Sky defenses. Cal Poly has not had a decent quarterback in several seasons, so it will be the running backs pressure to keep this team from scraping the bottom for wins again.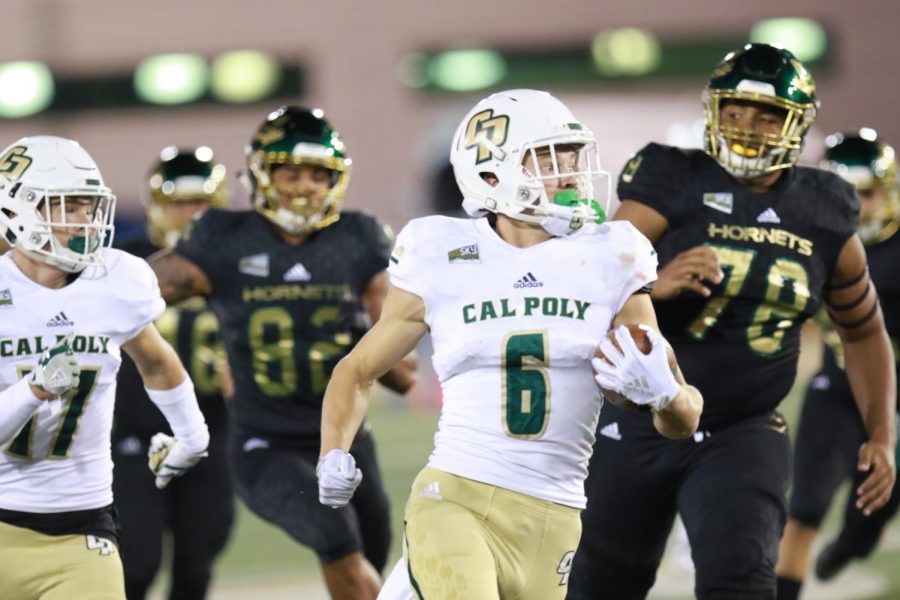 Key Player: WR/RS J.J. Koski is the one remaining offensive weapon that Cal Poly possess. As the leading receiver and a dangerous punt returner it will be his job to forge the way to the end zone. Very few players on this roster have respectable stats beside Koski.
Fearless Prediction: Without Joe Protheroe, it will be a tough year for the Mustangs, barring a total scheme change from coach head coach Tim Walsh. Cal Poly will play five playoff teams from last year, plus a trip to FBS foe Oregon State. There are three games of equal ability for the Mustangs (Sacramento, Southern Utah, and Northern Colorado) – those games may be the only time Cal Poly is favored all season.
My name is Ben Schleiger and I'm your representative for the Big Sky Conference. I have done work for multiple newspapers and sports blogs including The Johnstown Breeze, The University of Northern Colorado Mirror, and Mile High Maniac. I am a proud alumnus of the University of Northern Colorado with a degree in Psychology and a minor in Political Science. In my free time, I like watching sports, playing video games, and trying new foods.