Sacramento State Hornets
Location: Sacramento, California
Coach: Troy Taylor (0-0), 1st Year at Sacramento State
Stadium: Hornet Stadium (Capacity: 21,195 )
CSJ Projections:
13th: Big Sky
11th: California
87th: FCS
217th: Division I
2018 In A Sentence: 2018 was a complete let down from a 7-4 record during the 2017 season with too many close losses. After the Hornets' 2-1 start, they dropped their next seven games to end at 2-8, and the contract of head coach Jody Sears was terminated.
Biggest Shoes to Fill: Both of the quarterback and receiver positions need a wake-up call. None of the quarterbacks went above a 60 percent completion rate (on over 50 attempts) and only one receiver was above 500 yards receiving. There is no shortage of improvements needed, yet the passing attack most notably suffered in 2018.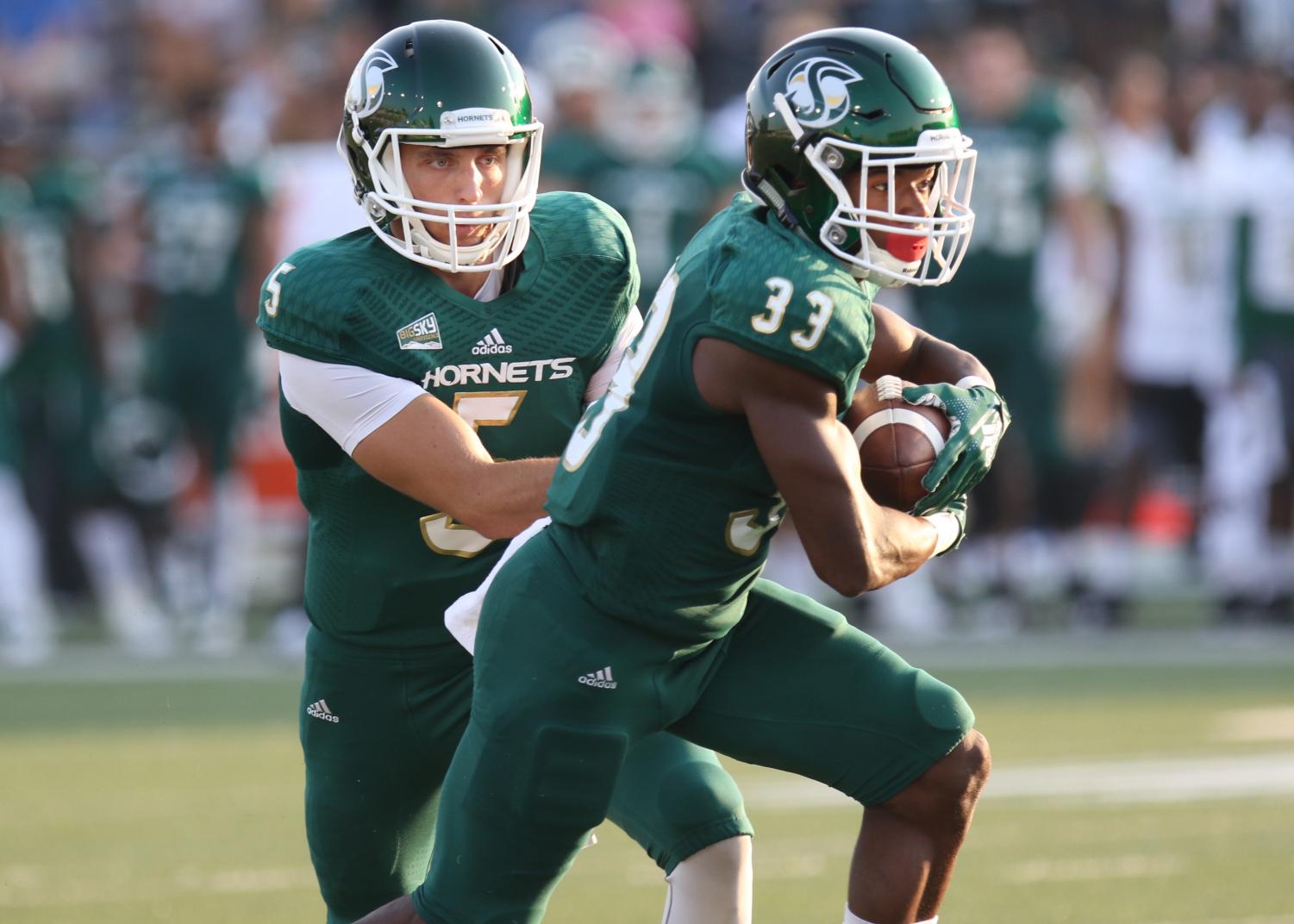 Key Player: Elijah Dotson ran for 1,154 yards and 9 touchdowns in his sophomore campaign. With a shambles of a passing game, Sacramento State should look to pride themselves on their running game if they want to run into success. Recently, there is a certain air-raid and spread style that many Big Sky teams find themselves desperately crawling to for big yards. Other teams have established their running games behind impressive halfbacks and found stable success in balanced attacks.
Fearless Prediction: The Hornets will improve under new head coach Troy Taylor in 2019, but not enough to fly away from the bottom four of the Big Sky conference. Sacramento contested a lot of close games in 2018, and very few went the way fans had hoped for. Without a rejuvenated passing attack, the Hornets will be in for a bumpy year. This roller coaster team could peak or continue a hard skid into 2019.
My name is Ben Schleiger and I'm your representative for the Big Sky Conference. I have done work for multiple newspapers and sports blogs including The Johnstown Breeze, The University of Northern Colorado Mirror, and Mile High Maniac. I am a proud alumnus of the University of Northern Colorado with a degree in Psychology and a minor in Political Science. In my free time, I like watching sports, playing video games, and trying new foods.