The Citadel Bulldogs
Location: Charleston, SC
Coach: Brent Thompson (20-14), 4th Season at The Citadel
Stadium: Johnson Hagood Stadium (Capacity 21,000)

CSJ Projections:
5th: SoCon
5th: South Carolina
37th: FCS
149th: Division I
2018 In A Sentence: The Citadel started 1-4 and finished 4-2 in an up and down season. The biggest highlight came in a loss to Alabama – the Bulldogs went to the half tied 10-10 with the perennial FBS National Title contender. In the FCS, The Citadel performed about to expectations. They will be looking to take a step forward in a crowded Southern Conference this year.
Biggest Shoes to Fill: QB Jordan Black captained the option offense for the Bulldogs in 2018. He scored 10 touchdowns on the ground running for 467 yards. Black did not fare well in the pass game, completing just 43% of his passes and throwing five interceptions and scoring only three touchdowns. Black's biggest game was against rivals VMI, where he ran for 155 yards and two touchdowns.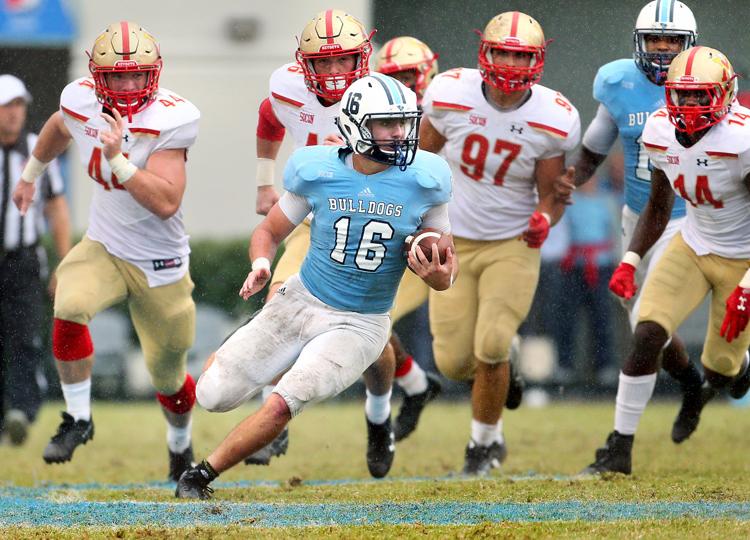 Key Player: The reigns of the triple option offense figure to be passed to QB Brandon Rainey in 2019, building on what he was able to do in four games 2018. In those contests, Rainey ran for 554 yards and completed 53% of his passes. Rainey will need to improve his situational passing to help the Bulldogs be able to play from behind when warranted. The run game should be in better shape with Rainey at the helm.
Fearless Prediction: We will be able to tell what The Citadel has early as they start with tough matchups against CAA opponents Towson and Elon. A 2-0 start could signal a strong year, where an 0-2 start could make for a long season. The Citadel looks to be stuck in the middle of the SoCon this year, and is probably looking at a .500 campaign in 2019.
Jamie is a proud 2002 graduate of James Madison University. He's witnessed the growth of the program from no one in the stands in 1998, to the hiring of Mickey Matthews, to the 2004 National Championship, to the 2008 team, to the struggles in the early 2010s, and finally the rebuild under Mike Houston. He also allegedly really enjoys Washington, DC-based Stanley Cup winners.
Reach him at: