Tulsa Golden Hurricane
Location: Tulsa, OK
Coach: Philip Montgomery (21-29 @ Tulsa & overall), 5th season at Tulsa
Stadium: Skelly Field at H. A. Chapman Stadium (Capacity 30,000)
CSJ Projections:
9th: AAC (5th AAC West)
3rd: Oklahoma
101st: FBS
38th: Group of Five
130th: Division I
2018 In a Sentence: The Golden Hurricane finished its season with its second straight losing record with a 3-9 mark (2-6 AAC) and the three wins were against lower teams (FCS Central Arkansas, UConn, and SMU).
Biggest Shoes to Fill: Tulsa will need to replace much of its offensive line. Gone are four-year starter Chandler Miller at center, four-year right tackle starter Willie Wright and three-year starter at left guard Tyler Bowling. In total, the Golden Hurricane must replace 128 career starts.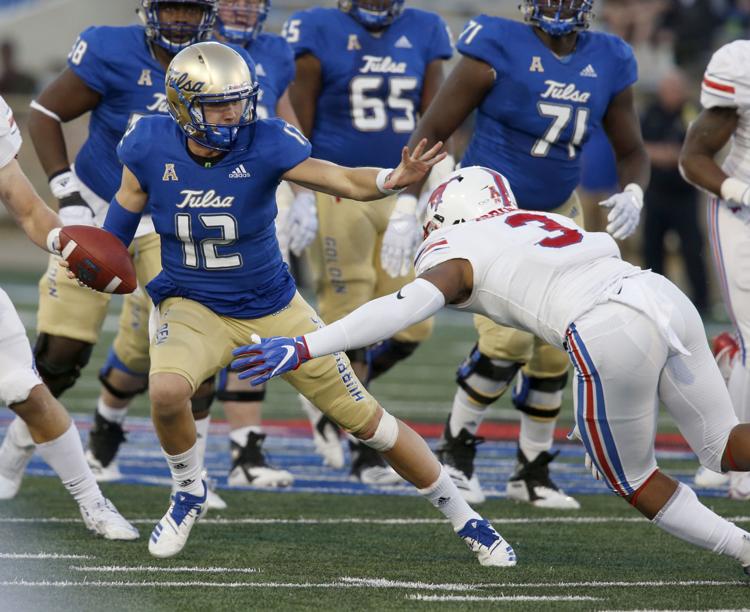 Key Player: QB Zach Smith (Junior) or Seth Boomer (sophomore) are battling for the signal caller position. Smith started out his career with Baylor and lost his job to Charlie Brewer after the program changed coaches. He's got the passing chops to be exactly what the offense needs – he'll push the ball deep. If he's not great, then it has to be Boomer who utilizes the decent receiving corps to make the Golden Hurricane more dangerous.
Fearless Prediction: Six starters return to the offense for Tulsa, while eight starters are back on defense. The defense looks solid so if the quarterback play, along with the running game led by Corey Taylor II and Shamari Brooks, can keep a balance this team should improve over the three total. If the cards fall right, this team could get to six wins and be back in a bowl but expect around a five win total and Tulsa just missing out on a bowl game and may be looking for its next coach in the off-season.
Originally from LaMoure, North Dakota, Kent is a 1996 graduate of North Dakota State University. His prior writing experience is over 15 years having previously worked with D2football.com, I-AA.org, and College Sporting News before coming to College Sports Journal in 2016. His main focus is college football is the Missouri Valley Football Conference within the Division I FCS. And in 2017, he began also to look at the FBS Group of Five conferences of the American Athletic, Conference USA, Mid-American, Mountain West, and Sun Belt.
Reach him at this email or click below: