CSJ'S PREDICTED ORDER OF FINISH
1. BYU
2. Army West Point
3. Liberty
4. Connecticut
5. New Mexico State
6. Massachusetts
2021 Bowl Games
Independents Record: 2-1
Army Forces Bowl: Army 24 Louisville 22
Independence Bowl: UAB 31 BYU 28
LendingTree Bowl: Liberty 56 Eastern Michigan 20
The G5 Independents last year had three of the six teams make a bowl game with Army and Liberty picking up wins. BYU surprisingly lost its bowl contest after a strong regular season.
The same three bowl teams look to be the best three again for 2022 in the G5 independent ranks and the three others look like squads that will finish unfortunately finish near the bottom of all of FBS again.
This will be the last year with six teams in the G5 independent ranks as three squads next year will be in conferences. BYU is moving away from the Group of Five designation and into the Power Five ranks with an invite to the Big 12. Liberty and New Mexico State will be two teams moving into a revamped Conference USA for 2023.
But as we sit for 2022, BYU looks like the best of the independent bunch and very well could be ranked as the top G5 team this year. The Cougars have 18 starters back from a 10-win team from a year ago. Army also looks like a loaded team although it does need to replace several key members on its defense. Liberty is reloading after a number of players on both sides of the ball including NFL drafted QB Malik Willis but has gone through the transfer portal to revamp its talent base.
After those three teams though, there likely is a big decline in performance for the remaining three G5 independents. UMass, UConn, and New Mexico State all have new coaches for this season and likely will need to take a year or two to get back to at least a .500 record.
Top Games Involving G5 Independents
Below are some of the top games involving G5 independents–both between independents and against conference teams.
Aug. 28 – Nevada at New Mexico State
Sept. 3 – Army at Coastal Carolina
Sept. 10 – UAB at Liberty
Sept. 11 – Baylor at BYU
Sept. 11 – New Mexico State at UTEP
Sept. 17 – BYU at Oregon
Sept. 17 – Liberty at Wake Forest
Sept. 24 – Massachusetts at Temple
Sept. 29 – Utah State at BYU
Oct. 8 – BYU vs. Notre Dame (in Las Vegas, Nev.)
Oct. 8 – Liberty at Massachusetts
Oct. 15 – Arkansas at BYU
Oct. 15 – New Mexico at New Mexico State
Oct. 22 – BYU at Liberty
Oct. 29 – Boston College at Connecticut
Oct. 29 – New Mexico State at Massachusetts
Nov. 4 – Massachusetts at Connecticut
Nov. 5 – Air Force vs. Army (in Arlington, Tex.)
Nov. 5 – BYU at Boise State
Nov. 5 – Liberty at Arkansas
Nov. 12 – Liberty at Connecticut
Nov. 19 – Connecticut at Army
Nov. 26 – BYU at Stanford
Nov. 26 – New Mexico State at Liberty
Nov. 26 – Army at Massachusetts
Dec. 10 – Army vs. Navy (East Rutherford, NJ)
6. Massachusetts Minutemen
Head coach: Don Brown (First Season Back, 6th Overall, 43-17 @ UMass previously, 95-45 overall)
Offensive Coordinator: Steve Casula
Defensive Coordinator: Keith Dudzinski
Stadium: McGuirk Alumni Stadium (17,000)
Location: Amherst, Massachusetts
2021 Record: 1-11
While UMass was once a successful FCS program (winning the FCS title in 1998), the transition to FBS has not been kind to the Minutemen. The team has just a record of 19-81 since joining the FBS in 2013. The Minutemen won just one game in 2021 and cost prior coach Walt Bell his job. The new coach is not so new to Amherst as they welcome back Don Brown.
With Brown leading the way in his stint as the head man for UMass from 2004 to 2008. He head the Minutemen to a national title appearance (loss to Appalachian State) in 2006 and back into the playoffs in 2007. During his tenure as head coach from 2004 to 2008, UMass posted the best five-year record in school history, 43–19. To note, he was also the defensive coordinator for UMass in that 1998 FCS national title team.
Brown left Amherst in 2009 to later become one of the top defensive coordinators in college football, working his way up to the Michigan from 2016-2020 and was at Arizona last year as the same DC position.
Now when-the-season-starts 67-year-old is back to try to get UMass back to the winning ways it saw when he was last there but just now at the FBS level.
Last year, the Minutemen Offense was only able to produce 16.3 PPG and 299.7 YPG in a disappointing season. This year, UMass is looking to turn it around under new OC Steve Casula, who came over with Brown from Michigan.
QB Brady Olsen looks set to take the reins as the UMass starter in 2022. In 2021, Olsen threw for 1,145 yards, 8 TDs, and 7 INTS in 8 games, including the Minutemen's only win in 2021 over UConn. Olsen will have the help of returning RB Ellis Merriweather, who was a bright spot for the UMass offense last season, totaling 1,138 yards and 5 TDS (adding 1 through the air) in 2021.
The Minutemen attack will also benefit from the return of leading WR Rico Arnold, who totaling 27 receptions, 461 yards, and 3 TDS in 2021.
New Defensive Coordinator Keith Dudzinski, a former coach with Brown at Arizona, looks to turn around one of the worst defenses in all of college football last season. In 2021, the Minutemen had a 43 PPG average and gave up over 485 YPG to their opponents. However, there is one bright spot for the Minutemen heading into the 2022 season. UMass is returning all 3 of their leading tacklers from a year ago. LB Gerrell Johnson, who was the team's leading tackler recording 81 total tackles and 1.5 sacks, and LB Da'shon Ross, who recorded 75 total tackles, are joined by former Florida State LB Marcus Cushnie to lead the defensive.
Standout CB Donte Lindsey is also returning for his junior season after posting 56 tackles and 1 interception in 2021. Dudzinski will have his work cut out for him if he wants to improve a defense that was bottom in the NCAA last season but he will have a number of returning leaders to help lighten the load.
5. New Mexico State Aggies
Head coach: Jerry Kill (First Season, 0-0 @ NMSU, 154-101 overall)
Offensive Coordinator: Tim Beck
Defensive Coordinator: Nate Dreiling
Stadium: Aggie Memorial Stadium (28,853)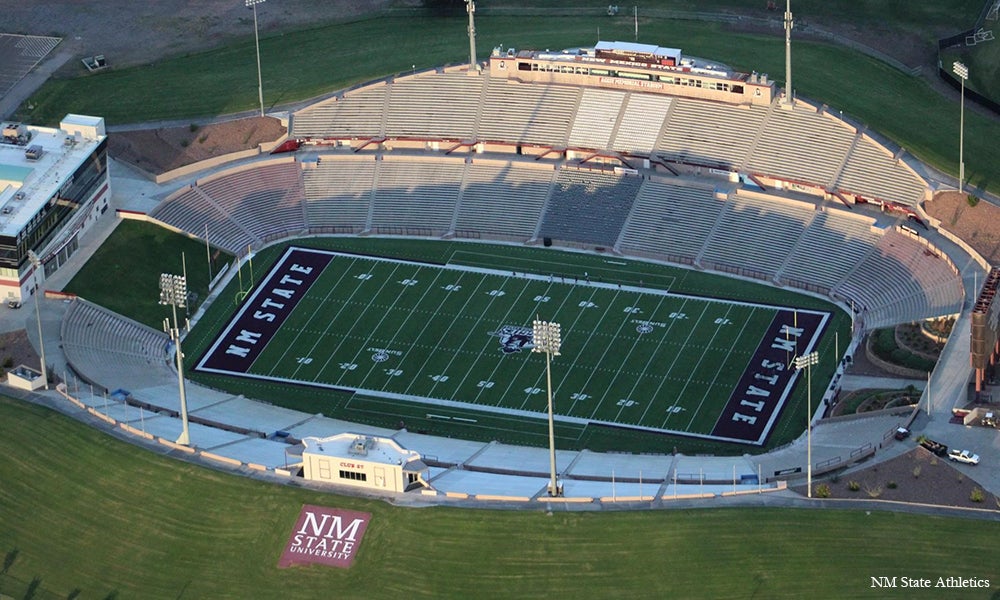 Location: Las Cruces, New Mexico
2021 Spring Record: 2-10
New Mexico State will leaving the independent ranks after this season and heading to Conference USA and join nearby rival UTEP in that league. It will be the first season for NMSU in a conference since they left the Sun Belt Conference following the 2017 season. Before the Aggies move on, there is one last independent season and this team gets a new coach.
Former Minnesota head coach and more recently TCU assistant Jerry Kill comes to Las Cruces in what is hopeful of turning around this program. NMSU finished 2021 with just two wins and just one over an FBS opponent in UMass. In fact, the independent ranks has not been kind for the Aggies. After the their last season in the Sun Belt, NMSU finished bowl eligible and won the Arizona Bowl. But after leaving the SBC, NMSU has just eight wins total in those four seasons.
The Aggie offense were average at best a year ago. The team averaged just over 20 PPG and about 365 YPG, both in the bottom half of FBS. New OC Tim Beck, who joins new coach Jerry Kill from TCU where he spent last season as an analyst, looks to kick the Aggies offense in gear.
Who his QB will be something settled in fall camp. Weston Eget will battle Dino Maldonado for the starting job. Maldonado saw limited action last year throwing for 513 yards, 2 TDs, and 1 INT. As for the rest of the offense, Beck will have to make do with some new favors as the only returning skill position starter is WR Cole Harrity, who reeled in 30 passes for 238 yards and a lone TD in 2021. TE Thomas Whitford is another receiving option for whichever QB wins the battle. He saw limited action last year but still recorded 19 receptions for 206 yards and will likely be a bigger piece to the offense this year.
The Aggies struggled to stop opposing offenses a year ago. The NMSU defense surrendered 495 YPG and just under 41 PPG.
DE Donavan King returns after leading the team in sacks last year with 2.5. CB D.J. McCollough also returns after his team leading 3 interceptions. LBs Nick Giacolone, Chris Ojoh, and Trevor Brohard, will be the heads of the Aggie defense. The Aggie defense is returning a lot of starters from a poor defense and the question will be if the added experience leads to better results.
K Ethan Albertson likely is the best kicker amongst the independent ranks. He Went 17-22 on field goal attempts and 28-30 on point-after attempts and led the Aggies in points a year ago with 79.
4. Connecticut Huskies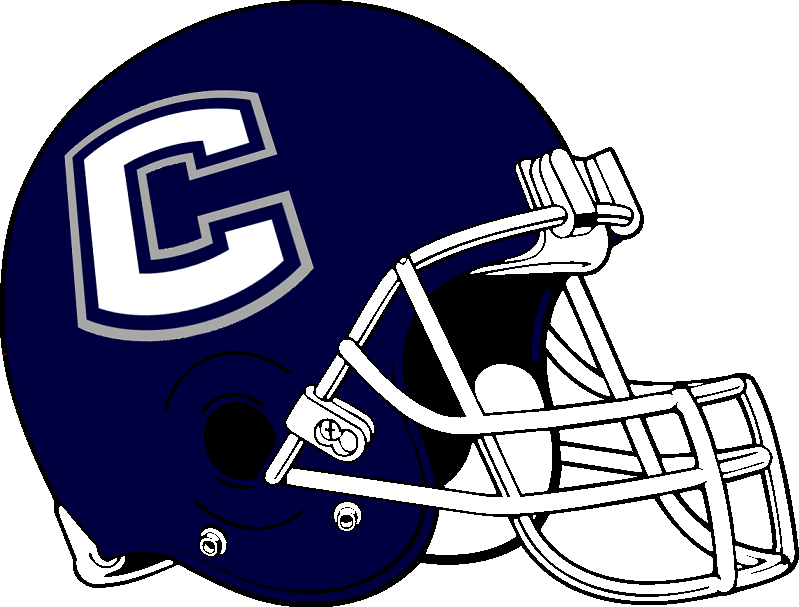 Head coach: Jim Mora (First Season, 0-0 @ UConn, 46-30 overall)
Offensive Coordinator: Nick Charlton
Defensive Coordinator: Lou Spanos (took a leave of absence so replacement unknown)
Stadium: Rentschler Field (40,642)
Location: Storrs, Connecticut
2021 Record: 1-11
There is not too much better than can be said that the UConn Huskies football team was one of the worst teams in the FBS last year. And to be quite honest, the worst of the last couple of years with just a 10-50 record since 2016. UConn was one of just a couple FBS teams to sit out the entire 2020 season due to the COVID-19 pandemic and the year off did not seem to help last year.
A season ago, the Huskies won just a single game against FCS Yale and that was just a six point margin against the lower level Ivy League school. Husky Coach Randy Edsall retired after the first two games and losses of the season. The team was second to last ranked in the FBS in scoring offense, at just 15.6 points per game and were not much better on defense being the 123rd (out of 130 schools) ranked scoring defense, giving up 38.5 points per game.
The Huskies will look to rebound from their losing ways under new head coach Jim Mora. Mora comes to UConn after the former NFL head coach of the Atlanta Falcons most recently a had success in the NCAA with the Pac-12's UCLA from 2012-2017 (winning the Pac-12 South Division his first season and took the Bruins to four bowl games). After being let go by UCLA, Mora was an ESPN commentator until his UConn hiring this past November. He let interim coach Lou Spanos remain in the head position last year, while Mora himself joined as an assistant to focus more on recruiting.
The UConn offense welcomes in former Big 10 Penn State back-up QB Ta'Quan Roberson through the transfer portal and it is likely his job to win in fall camp. Roberson saw limited time for the Nittany Lions, completing just 11 of 28 passes for 85 yards and a score, but has ability creating with his legs and a good deep ball.
However, highly touted incoming true freshman Zion Turner has a real chance to compete for the starting job against Roberson, as he sports elite athleticism and chose UConn over offers from LSU, Miami, and Texas A&M.
Whichever signal caller gets the call, he will have a great receiving threat in WR Cameron Ross, who should be healthy again after only playing in the first two games last year. He led the team with 723 yards receiving and four touchdowns in 2019.
DT Travis Jones, the one of few bright spots for the Huskies defense last year was an NFL (Baltimore Ravens) draftee but he leaves behind him another solid player in LB Kevon Jones. He has 151 tackles in his three years at UConn and figures to be a key cog in the defense this year.
3. Liberty Flames
Head coach: Hugh Freeze (Fourth season, 26-11 @LU, 95-43 overall)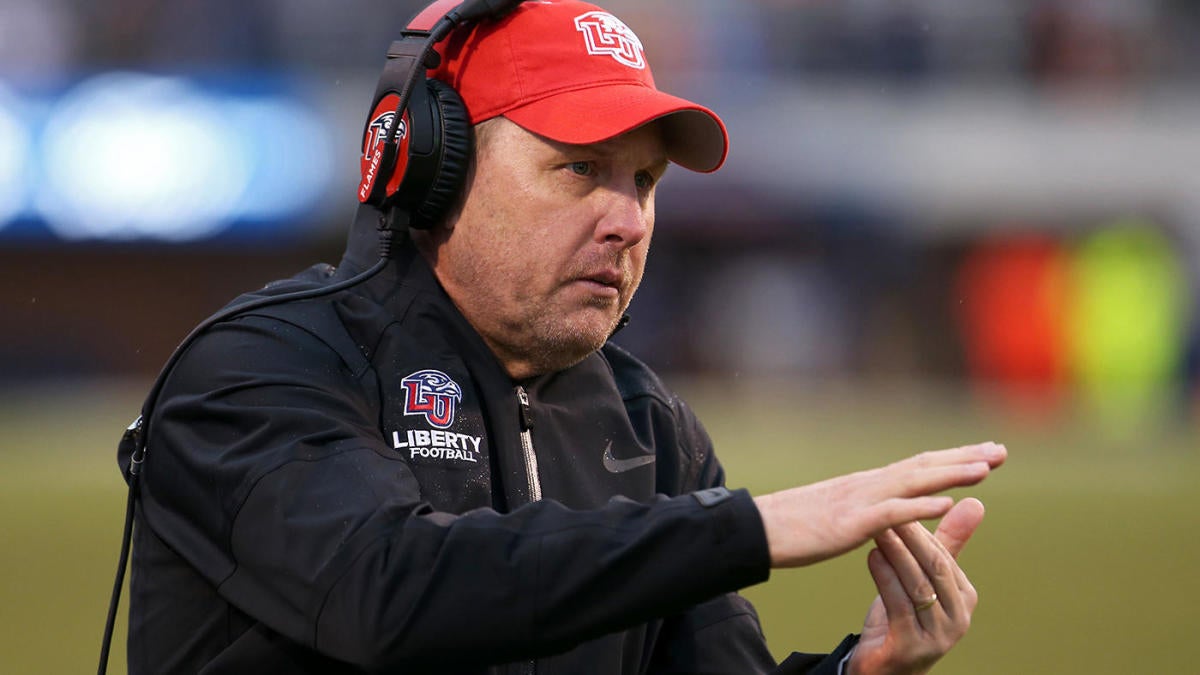 Offensive Coordinators: Kent Austin/Maurice Harris
Defensive Coordinator: Josh Aldridge/Jack Curtis
Stadium: Arthur L. Williams Stadium (25,000)
Location: Lynchburg, VA
2021 Record: 8-5
Liberty has earned three consecutive bowl trips under coach Hugh Freeze–the lone bowl games since moving up to the FBS ranks in 2018. That bowl streak will be tested in 2022, as Freeze's team lost QB Malik Willis to the NFL Draft (Tennessee Titans) and returns just seven starters this fall. Despite the heavy personnel turnover, the Flames have enough talent on the roster to earn another winning mark in their last independent season before joining Conference USA next year.
Utah via Baylor transfer QB Charlie Brewer likely will be the starter under center. Brewer played in big games at Baylor and Utah over the past five seasons and accumulated more than 11,000 yards of total offense so he is plenty experienced to get the spot for the Flames.
FCS Campbell transfer WR Caleb Snead was a 2021 All-American at that level and gives the Flames a dynamic outside playmaker to complement slot WR Demario Douglas. CJ Yarbrough returns after playing just four games last year in a redshirt season yet still had six receptions for 124 yards to be another threat.
Hawai'i transfer RB Dae Dae Hunter give the Flames gives the backfield more speed, while another transfer in Utah's T.J. Green should give more size to make for a formidable duo in the backfield.
Much like the rest of the offense, the offensive line was upgraded through the transfer portal as well. Cam Reddy will start at center after transferring from Colorado State, and Kentucky transfer Nassir Watkins will should be an an anchor at a tackle spot.
The Flame defense needs to replace two linebackers (Storey Jackson and Rashaad Harding) and and two linemen (Ralfs Rusins and Elijah James) from a team that after ranking 11th in total defense for the second straight season.
But the Flames should still be solid in 2022 on defense with returnees DE TreShaun Clark (44 tackles, 10 TFL) and DT Kendy Charles (4.5 sacks) leading the way upfront. JUCO transfer Mike Smith Jr., is expected to make the jump to start at one linebacker position to go alongside Tyren Dupree (26 tackles). S Javon Scruggs (61 tackles, 1 INT) leads a secondary that ranked sixth in passing defense in 2021.
2. Army West Point Black Knights
Head Coach: Jeff Monken (Ninth Season, 58-43 at Army, 96-59 overall)
Offensive Coordinator: Brent Davis
Defensive Coordinators: Nate Woody
Stadium: Michie Stadium (38,000)
Location: West Point, NY
2021 Record: 9-4
Army is on an upward trend having won nine games each of the past two seasons. The Black Knights though did lose to rival Navy in the regular season finale in 2021 after Army captured four of the prior five meetings. Army though rebounded to win the Armed Forces Bowl over a Power Five SEC school in Missouri to get that ninth win.
This year, Coach Monken's squad has 11 starters back and will look to duplicate the last two seasons once again.
On offense, QB and leading rusher Christian Anderson graduated but the Black Knights return their next five leading rushers from a ground attack that averaged 281 yards per game to rank second nationally. SB Tyrell Robinson (609 yards) and FB Jakobi Buchanan (504 yards, 12 TDs) should again be two key rushers in the Army option attack.
Replacing Anderson at QB will be Tyhier Tyler. He is not, however, a newcomer to the Army backfield. He has started four games each of the past two seasons. He will have leading WR Receiver Isaiah Alston as his top target after averaging 20.4 yards per catch. TE Joshua Lingenfelter gives another target to go with his excellent blocking for the option game.
The Army offensive line does lose a couple of starters but should be anchored by C Connor Bishop and OT Jordyn Law.
On defense, this will be headed by All-American LB Andre Carter II, who tallied 15.5 sacks last year. He will be without his running mate in LB Arik Smith, who was lost to graduation, as well as two other linebackers. Smith will need to lead the newcomers to try to duplicate the defensive efforts from a year ago when Army held teams to just 22.3 points a game.
S Marquel Broughton, who lead the team with 80 tackles last year should be the leader of a veteran secondary. Junior corner Jabari Moore broke up a team-high seven passes last season. DTs Kwabena Bonsu and Chris Frey should be the cogs again for the team upfront.
1. BYU Cougars
Head Coach: Kalani Sitake (Seventh season, 48-29 @ BYU & overall)
Offensive Coordinator: Aaron Roderick
Defensive Coordinator: Ilaisa Tuiaki
Stadium: LaVell Edwards Stadium (63,470)
Location: Provo, UT
2021 Record: 10-3
BYU had many question marks coming into the 2021 season after losing NFL first round draft pick Zac Wilson at the quarterback position. The Cougars though did just fine with Jaren Hall under center and won ten games after winning 11 in 2020. The Cougars defeated six of the seven P5 programs on its schedule and went 5–0 against the Pac-12. That included a convincing 26–17 win over Rose Bowl participant and rival Utah. BYU though did get stung in its bowl game (Independence Bowl) versus Conference USA West Division runner-up UAB although Hall was injured in this game and did not play.
BYU will be playing the 2022 season as its last as an independent and will join a Power Five conference in the Big 12 for the 2023 season–marking the first time the program is in a football conference since the Cougars left the Mountain West Conference in 2011. And this year's team should have a wealth of experience with 18 of the 22 starters back from both sides of the ball.
The BYU offense a year ago was one the FBS's most explosive, averaging 33.1 points per game which was 29th in the FBS. They will look to replicate that success in 2022 behind Hall, who burst onto the college football scene last year. Hall accounted for 2,583 yards passing and 20 touchdowns to go with just five interceptions.
Hall will have a plethora of receiving targets back including WRs Gunner Romney, Puka Nacua, and Keanu Hill, as well as TE Isaac Rex.
The BYU running game will have to replace NFL drafted RB Tyler Allgeier, who ran for 1,601 yards and 23 touchdowns in 2021. But the Cougars went through the transfer portal to get what they believe is a similar type of back in Christopher Brooks, who comes to Provo from the Pac-12's California.
The BYU offensive line just might be the strength of the team despite all the skill talent it has. The line should be headed by OT Blake Freeland and OG Clark Barrington.
The Cougar defense in 2021 had an overall solid season, allowing 388.8 yards per game and 24.7 points per game. It may have been better but injuries seemed to plague the Cougars especially showing in mid-season losses to Boise State and Baylor especially against their opponent's run game. But this group has nine of those starters back and has a number of key players that got to play when others were injured so this year's team will be quite seasoned.
Two of the injured players were LBs Keenan Pili and Payton Wilgar, but both are healthy now and along with fellow LB Ben Bywater should be the strength of the defense this fall as long as the injury bug stays away.
DE Tyler Batty returns to lead the group upfront, while three-year starting FS Malik Moore anchors the Cougar secondary.
BYU will get another true test just like last year in playing Power Five football as it heads to the Big 12 next year. Last year, there were seven games against P5 conference foes and this year, BYU will lessen the load a little but still will have five such games; including a neutral site game with Notre Dame, a road game at Oregon, and a home game with eventual Big 12 mate and last year's champion Baylor.
CSJ 2021 Preseason MWC Players of the Year
Offense
Jaren Hall, QB, BYU, Jr.
Defense
Special Teams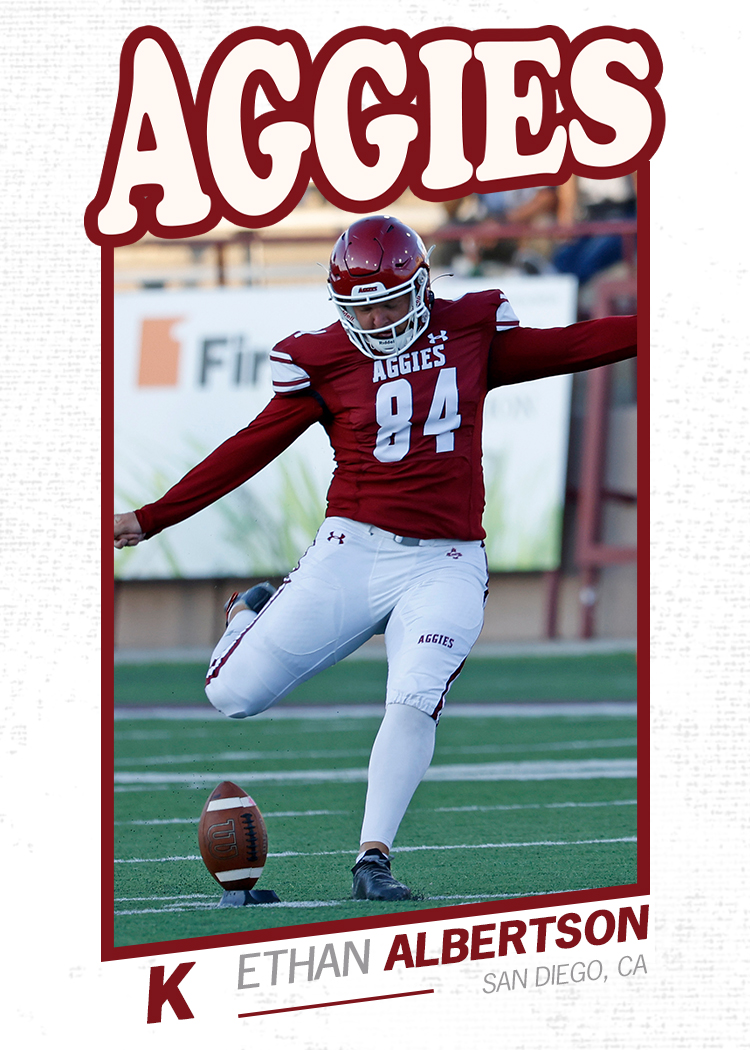 Ethan Albertson, PK, New Mexico State, Jr.
CSJ All – G5 Independent 2022 Preseason Team
Offense:
QB Jaren Hall, BYU
RB Ellis Merriweather, Massachusetts
RB Dae Dae Hunter, Liberty
WR Puka Nacua, BYU
WR Demario Douglas, Liberty
WR Gunner Romney, BYU
TE Isaac Rex, BYU
TE Josiah Johnson, Massachusetts
C Conner Bishop, Army West Point
OG Clark Barrington, BYU
OG Brendan Schlittler, Liberty
OT Blake Freeland, BYU
OT Jordan Law, Army West Point
Defense:
DE TreShaun Clark, Liberty
DT Kendy Charles, Liberty
DT Billy Woodson, Massachusetts
DE Tyler Batty, BYU
LB Andre Carter, Army West Point
LB Ben Bywater, BYU
LB Keenan Pili, BYU
LB Payton Wilgar, BYU
CB Jabari Moore, Army West Point
CB Gabe Jeudy-Laily, BYU
S Marquel Brougton, Army West Point
S Javon Suggs, Liberty
Special Teams:
K Ethan Albertson, New Mexico State
P Ryan Renkow, BYU
KR Brian Brewton, Connecticut
PR Tyrell Robinson, Army West Point
LS Austin Riggs, BYU
Originally from LaMoure, North Dakota, Kent is a 1996 graduate of North Dakota State University. His prior writing experience is over 15 years having previously worked with D2football.com, I-AA.org, and College Sporting News before coming to College Sports Journal in 2016. His main focus is college football is the Missouri Valley Football Conference within the Division I FCS. And in 2017, he began also to look at the FBS Group of Five conferences of the American Athletic, Conference USA, Mid-American, Mountain West, and Sun Belt.
Reach him at this email or click below: