Bruce Feldman of The Athletic wrote a piece with the headline "Ivy League's impending decision could be a 'big domino' for college football."
If, as anticipated, the Ivy League on Wednesday goes through with their plan to not contest a fall football season and instead possibly contest a conference-only schedule in the spring, the domino that sits right next to the Ivy League's is the Patriot League.
The Patriot League's dilemmas, whether the rest of FCS admits it or not, is the FCS' dilemmas. And as we inch closer to an alleged 2020 college football season, the NCAA needs to make some things very clear before a huge mess happens.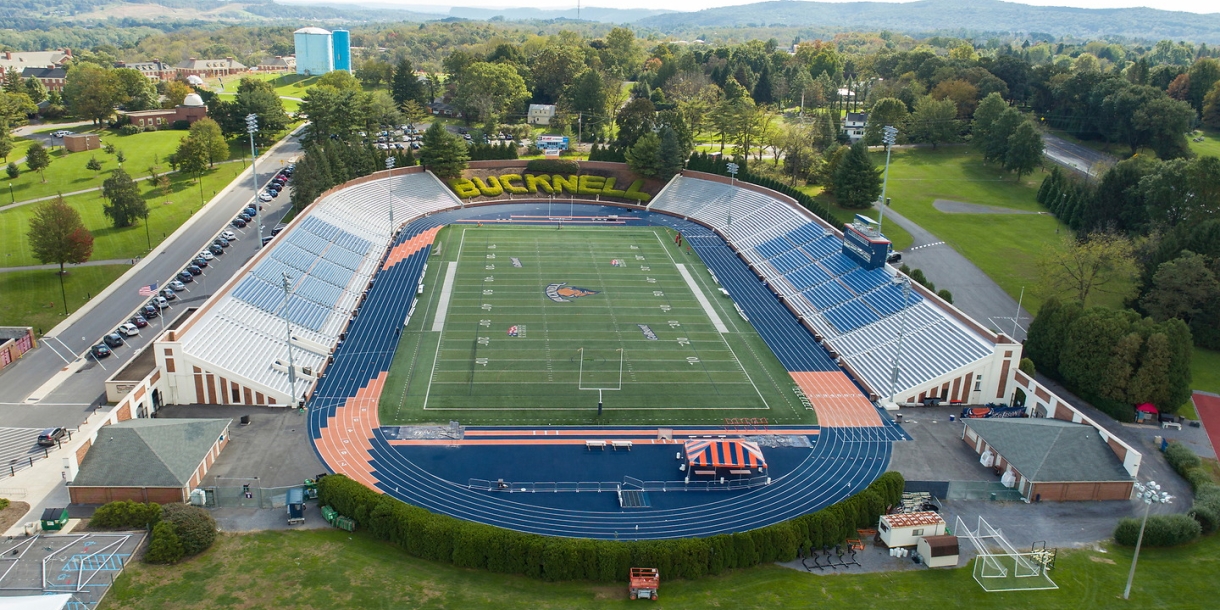 Patriot League Issues
Bucknell has three games vs. Ivy League opponents (Penn, Princeton, and Cornell). Additionally, the Bison have a game vs. Army on September 10th that appears to be in jeopardy of not being played on that date, as fellow Patriot League member Lafayette already cancelled their first two games of the year vs. Sacred Heart and Navy.
"Lafayette athletic teams will begin a six-week, return-to-play timeline when students begin arriving on campus on Aug. 8," the release said. If Bucknell makes a similar determination, their game vs. Army will either be delayed or cancelled as well.
Losing the Army game and Ivy League out of conference games would leave Bucknell with six games left on their current schedule – six Patriot League games.
Georgetown has similar issues. The Hoyas have two games against Ivy League schools (Harvard and Columbia) that stand to be cancelled, and their season opener versus Marist on September 5th is in jeopardy if they follow Lafayette's precedent.
The Hoya's final regular-season game against San Diego is also in violation of the Patriot League presidents' guidance for its football programs as well. "No Patriot League teams will fly to competitions and, with rare exceptions, regular-season competition will exclude overnight travel," they state, which seems to mean that this game will be cancelled as well.
So like Bucknell, it seems like the only games on the Hoyas' schedule that are definites are their six Patriot League games. Their entire out-of-conference schedule is in direct threat of being cancelled.
The big question when it comes to the Patriot League is whether they, too, might consider moving their conference schedule to the spring as well, or whether they will try to contest a football schedule with a delayed start, possibly in late September.
Like everyone else, the Patriot League decision makers seem like they are waiting to see exactly the parameters are in regards to the Ivy League's decision on Wednesday before making any announcements.
Is The Patriot League College Football's Future?
The Patriot League sits in a very interesting spot when it comes to the FCS.
No other conference has as many out-of-conference games against Ivy League opponents. 12 of the Ivy League's 24 out-of-conference games in 2020 involve Patriot League teams. The NEC and CAA are next, with three games in jeopardy.
But the Patriot League doesn't have an easy decision when it comes to simply throwing their hands up in the air and moving their schedule to the spring.
Still on the Patriot League schedule are three FBS games – Colgate at Syracuse September 19th, Bucknell at Army September 10th, and Holy Cross at Boston College October 31st.
Though these games offer guarantees for the schools in question, the games mean a lot more to the schools than dollars and cents. They are extremely meaningful to a whole lot to a lot of people on top of the financial considerations, as they are some of the most popular games for alumni and some of the most highly-anticipated games for the players and coaches.
If these games were cancelled by Syracuse, Army and Boston College, it might be an easier call for the Patriot League to move or cancel their season. But Syracuse, Army and Boston College have a problem, too, if these games are abandoned, because they might need to plug gaps in their schedule on short notice – if there is a fall football season.
Furthermore – though this isn't the primary focus of the decisionmakers in question – there are also unposed questions as to what might happen to their autobif to the FCS Playoffs in subsequent years.
The Patriot League, if they move to the spring, would also be abandoning their autobid for 2020 into the FCS playoffs. If there were guidance that there is no way the FCS playoffs will be contested, again, it would be an easier call to move to spring football. But if some schools are contesting a playoff, is it better for the Patriot League to gut something out in the fall to keep their autobid?
This isn't just an academic question as the NCAA has certain requirements in order to retain conference sponsorship and postseason eligibility.
For example, NCAA Bylaw 31.3.4(g) states: "All eligible member institutions must agree to participate in the appropriate NCAA championship. If a conference's automatic qualifier is ineligible to compete, declines to compete or cannot compete for any reason, automatic qualification shall be withdrawn for that year, and the remaining conference members shall be considered at large [emphasis added]. Conference policy shall determine how a conference's automatic qualifier is determined for championship selection."
If the "remaining conference members are considered at large" – that means that the conference in effect did not exist that year – thus putting them in jeopardy of not being a playoff conference.
Bylaw 31.3.4(b) states: "Have at least six active members that sponsor the sport at the varsity intercollegiate level in which automatic qualification is sought and that are eligible for the NCAA championship, and have had at least six active members that are eligible for the NCAA championship participate in the process that determines the automatic qualifier [emphasis added]. "
The Ivy League is not subject to these issues of postseason eligibility because they choose to not play any postseason football. But the Patriot League is. If there is any season and any playoffs, moving to the spring could be a problem.
Then there's the issue of schedules.
There is no minimum number of games required to be a part of the FCS Playoffs – only that more than 50% of their games need to be home games. However, the threat of Bucknell and Georgetown contesting a fall schedule with six games is very real.
Would there be issues if, say, Youngstown State plays an 11 game schedule and goes 6-5 and, say Georgetown goes 5-1 and they're going for the same postseason spot?
Though technically not against NCAA or conference rules, the possibility exists currently of these types of questions of eligibility will come up.
If the NCAA came out and said that the FCS postseason will not be contested in 2020 and these eligibility rules will be lessened or suspended, again, it would make the decision-making process of the Patriot League much easier as to whether to contest a championship in the fall or spring.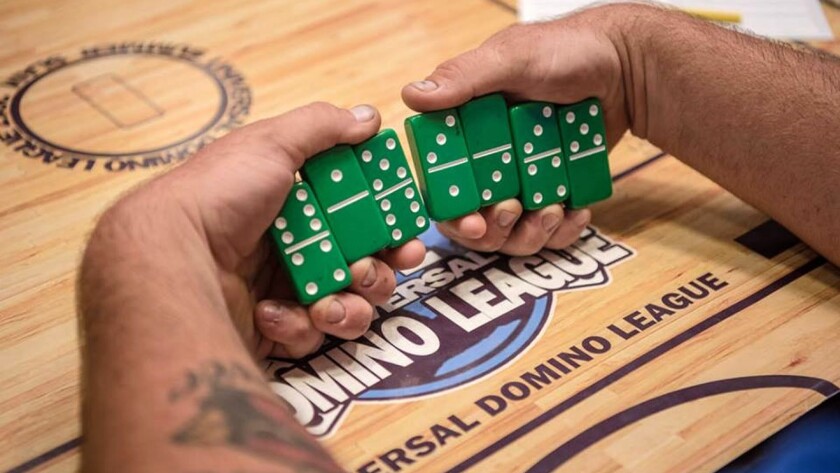 Dominoes
Though we don't have definitive answers yet, it's hard to look at the Patriot League's specific situation and not see it spreading throughout college football.
It figures that for a variety of reasons games are going to be cancelled up and down the schedule. Though the Ivy League will be the first, they won't be the last conference to attempt to move to the spring or cancel altogether.
Then other conferences will face the dilemma the Patriot League is experiencing now – uncertainty about playing, uncertainty about schedules, and uncertainty about other aspects of their conference going forward.
Either way, someone is going to have to stand up at the NCAA and offer some guidance on whether an FCS championship can be contested, and whether conference affiliations will be affected by moving or cancelling the season – and those clarifications will make a huge impact as to whether sports can be moved to the spring, or contested at all.