Its been a rollercoaster ride in the past three-to-four months when thinking about a college football season for the Group of Five and really all of college football amid the COVID-19 pandamic.
As it is today our countries Independence Day and inching closer to the scheduled 2020 college football season, I poised the question what the plans for the Group of Fives schools what each was planning for practices and scheduling for the 2020 season.
To remind everyone, the Group of Five football schools include the American Athletic Association (AAC), Conference USA (C-USA), Mid-America Conference (MAC), Mountain West Conference (MWC), and the Sun Belt Conference (SBC). It also includes all independents with the exception of Notre Dame.
Currently, we are seeing some levels of football starting to cancel games due to the COVID-19 pandemic and increasing outbreaks in some parts of the United States.
Division II Morehouse College (located in Atlanta, GA) has decided to cancel all fall sports including football.
The NAIA schools have reduced their schedule from 11 to nine games and to not begin the first game until Sept. 12th .
NCAA Divsion II reduced its football schedule from 11 games to 10 games.
We have seen FCS level games canceled such as the Southern Heritage Classic between Jackson State and Tennessee State, as well as Dayton visiting Southeast Missouri State in Week 1. With the NAIA delay, there were also five additional FCS teams (Drake, Kennesaw State, Jackson State, and Stetson) losing their home openers against their NAIA opponents.
Also in the FCS ranks, the Patriot League and Ivy League have made announcements that would limit travel and possibly limit games that were outlined by CSJ's own Chuck Burton.
At the Group of Five side, we saw Navy's game against Notre Dame moved from Week 0 to Week 1 and moved from being played in Dublin, Ireland to now being played in Navy's home of Annapolis, Maryland.
The first games involving a Group of Five schools were canceled when Colgate canceled its game at Western Michigan and Lafayette canceled its game at Navy. WMU replaced now with another FCS opponent Stony Brook. Navy has not yet announced a replacement.
The question that many have, however, is if these announcements are the start of a bigger cancelation or if they are just one-offs that will still lead to the start of the college football season on Week 0, August 29th for some schools and most others in Week 1, September 3rd-5th.
To answer this, we need to look at the current COVID-19 data to see how this looks currently and how it might look later this month and into August.
What is the latest COVID-19 data showing us?
Here is the statistics, from the CDC. The biggest hit areas over the last week have been in California, Texas, Florida, and Arizona. Those states all posted record new cases this week — Florida reported nearly 9,500 additional coronavirus cases on Friday (July 3rd). Texas had 7,555 new cases after back-to-back days with about 8,000 a piece.

Overall, in the last week, there has been in upward trend in cases in 40 of the 50 states.
The US reported yesterday (July 3rd) at least 51,842 new cases, marking the third day straight with a daily high of more than 50,000 cases, according to data from Johns Hopkins University.
I also posed a group of questions to all 65 Group of Five team's Sports Information Directors to see what each school had planned via e-mail. I first asked this question five weeks ago when the NCAA announced it would allow schools to reopen campus for individual workouts. I then followed up that original questionnaire with an update this past week. I will share the thoughts of the responses I received (which was from 13 SIDs).
I am wondering what your school is doing now that the recent NCAA notice to allow summer workouts for football that could begin on June 1.
South Florida Associate AD – Communications Brian Siegrist shared, "We began voluntary workouts on June 6. We anticipate following the NCAA's announced dates for football preseason at this time as we progress toward the first competition date."
East Carolina Assistant AD/Media Relations Tom McClellan shared, "No changes, at this point, Kent … all East Carolina players are planning to be on campus next week (July 6th) with "traditional" training camp to follow at the end of the month (per our Week Zero opener)."
Appalachian State Senior Associate Athletics Director for Strategic Communications Joey Jones pointed to the directive that Athletic Director Doug Gillian stated in the released link, "Following the NCAA's decision to allow voluntary workouts beginning June 1, we instituted phase one with the reintroduction of members of the football and athletic training staff on June 2. Included in this phase were a small group of student-athletes who are recovering from injuries. The next group of 20 football student-athletes will begin voluntary workouts on Monday, June 15, under the supervision of strength and conditioning staff while following specific health and safety guidelines. Two more groups of football student-athletes will be allowed to return on June 22 and July 6. Each student-athlete will be tested for COVID-19 before participating in any activity."
Liberty Associate AD for Communications Todd Wetmore also pointed me to a released document by the school. It mentioned that fall athletes would allow athletes back on campus for indivual works outs the week of June 15th.
San Jose State Associate Athletic Director for Football Communications Lawrence Fan stated, "As a member of the California State University system, San Jose State's plans for the 2020 season remain dictated by the actions of the governor of California, county health officials, the California State University chancellor's office and the university's leadership team."

Could you give me some information on what your school has planned now that the NCAA has allowed workouts to occur?
Tulsa Senior Associate AD for Communications Don Tomkalski stated, "Our student-athletes have began getting back to campus in phases for voluntary workouts. That's about all the update we can give you at this time."
USF's Brian Siegrist pointed to the released document where it stated, "More than 75 members of the USF Football team returned to voluntary on-campus athletic activities on Wednesday, June 10 following approval of the University's phased return plan by the USF Board of Trustees."
Air Force Associate AD – Communications Troy Garnhart stated, "Our cadet-athletes returned to campus this week (week of June 29-July 3) and are currently going through COVID-19 protocols."
South Alabama Associate Athletic Director/Communications Brian Fremont pointed to the attached released which stated, "During the week of June 8, 75 football student-athletes returned to campus for voluntary strength and conditioning workouts. This week (week of June 29-July 3) the remaining 45 football student-athletes have also returned."
How will this then will then lead to summer practices, as well as lead into the start of the football season?
Florida Atlantic Assistant AD/Communications Katrina McCormack stated, "We are preparing as best as we can and monitoring."
USF's Brian Siegrist pointed out to the link shared in the prior question and added, "The current plan is to follow NCAA announced dates for return to team workouts and start of fall camp. We will continue to monitor CDC, state, local and university authorities' guidelines and make any adjustments necessary in correspondence to those guidelines.
Rice's Assistant AD / Athletic Communications Chuck Pool stated, "We are holding voluntary workouts with our local student-athletes in football, volleyball, soccer and cross country. They are not living on campus. We've not announced any plans for the back-to-campus phase."
Toledo's Associate Athletic Director for Communications Paul Helgren stated," Still too soon to know for sure but right now we are planning to begin practice at the usual time in early August."
With travel restrictions still occurring in some states, will this lead to any scheduling changes especially for your school's out of conference games?
USF's Brian Siegrist stated, "No schedule changes at this time. We continue to monitor closely."
Louisiana-Monroe Senior Associate Athletics Director John Lewandowski stated, "ULM plans to play a 12-game regular-season schedule."
Appalachian State's Joey Jones stated, "At this time, we are planning for the football season as it is already scheduled."
Toledo's Paul Helgren stated, "No changes have occurred at this point."
What plans are being made for students and fans attending games, this is assuming football starts on time?
Toledo's Paul Helgren stated, "We are working on plans that would allow 50% capacity, 20% capacity and no fans at all."
Appalachian State's Joey Jones stated, "We are modeling what different stadium capacities would look like. We will be making final decisions based on guidance from the state of North Carolina, the UNC system and Sun Belt Conference, as well as the latest CDC and public health recommendations."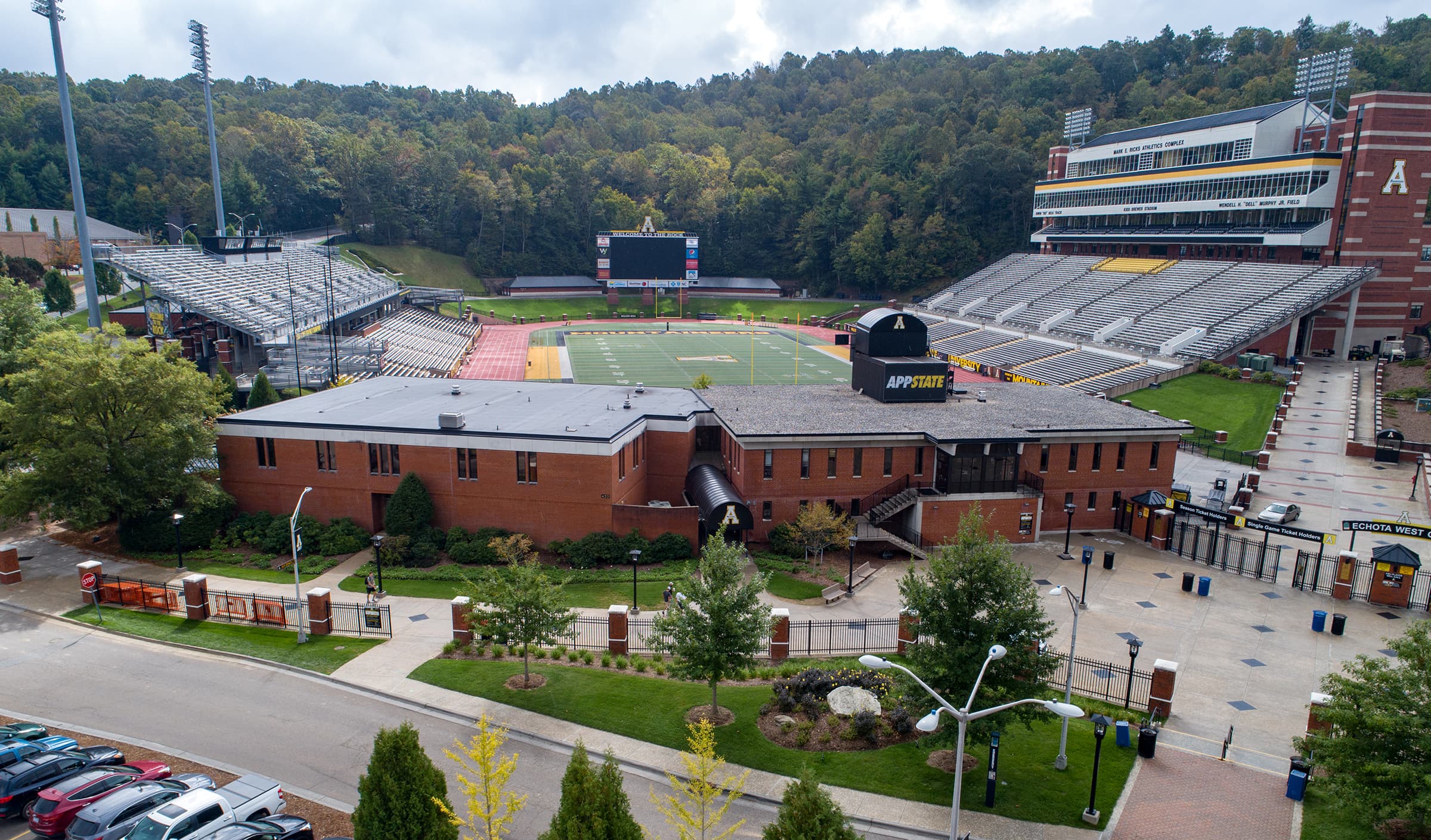 USF's Brian Siegrist stated, "We are working through several contingency plans based on 1) normal fan attendance 2) reduced fan attendance 3) no fan attendance, again monitoring CDC, state, local and university authorities' guidelines and making any adjustments necessary in correspondence to those guidelines."
Based on these comments above, what are my thoughts on the upcoming season?
I have been one to state in May that I did not think football would return at all. But then in June with COVID-19 statistics lowering, I thought the season would start on time. Now that we have hit July and numbers spiking in several states, especially ones with Group of Five schools such as California, Texas, and Florida (which represent 14 of the total of 65 G5 schools), I don't see how we will have at the very least a normal football season.
I believe the couple of games canceled from the FCS Patriot League and possibly more coming from the Ivy League next week will lead to even more in the coming weeks.
Unlike some of the professional leagues such as the NBA, NHL, and Major League Soccer, college football cannot create a "bubble" atmosphere so I just do not see how football athletes will be able to go to classes (either be on campus or off-site), go to practices somewhere on or near their school's campus, and then travel to another campus and keep from contracting and spreading the COVID-19 virus.
While the COVID-19 virus will likely not affect the individual athletes to a great degree, the spread will affect coaching staffs and anyone that these athletes come in contact with. The question will be what will happen when one or more members of a team contract the virus during a season. Will the team have to postpone its next game or two games as with a contact team sport like football, the chances if one athlete contracts the virus, most likely it will spread to others on the team?
Of the Group of Five conferences, with the exception possibly of the MAC, all are spread around many states. Given the three highest COVID-19 cases being in the states of Texas, California, and Florida, this would affect all G5 conferences with the exception of the MAC.
The countdown towards the regular season is just eight weeks ago for the Week 0 match-ups. I like all college football fans hope there is some kind of miracle over this time, but I just do not see it happening.
I hope I am wrong and college football happens as scheduled but time is running very, very short to have this happen.
Originally from LaMoure, North Dakota, Kent is a 1996 graduate of North Dakota State University. His prior writing experience is over 15 years having previously worked with D2football.com, I-AA.org, and College Sporting News before coming to College Sports Journal in 2016. His main focus is college football is the Missouri Valley Football Conference within the Division I FCS. And in 2017, he began also to look at the FBS Group of Five conferences of the American Athletic, Conference USA, Mid-American, Mountain West, and Sun Belt.
Reach him at this email or click below: