Kennesaw State took a freefall in the latest FCS national rankings. A lopsided loss will often do that to a team, especially a team that had lofty expectations of a deep playoff run heading into a season.
The Owls, who lost to Monmouth last weekend, have a chance at redemption and can climb back into the hunt for another Big South Conference title on Saturday when they travel to Campbell in a key BSC matchup.
Campbell has title hopes of its own and a win by the Camels will keep pressure on Monmouth, which sits atop the conference with a perfect 4-0 mark. Campbell, meanwhile, stands at 3-0 in league play and KSU is third with a 2-1 mark in conference games.
Monmouth plays at home Saturday against North Alabama. That game does not count in the BSC standings as the Lions are in their transition into the conference after a long stay in Division II. Hampton travels to Charleston Southern and Gardner-Webb is on the road at Presbyterian in other games involving conference schools.
Conference Game of the Week:
Kennesaw State (7-2, 2-1) at Campbell (6-2, 3-0)
Where: Barker-Lane Stadium, Buies Creek, N.C.
When: Saturday, Nov. 9, 1 PM.
TV/Streaming: ESPN+ (subscription req'd)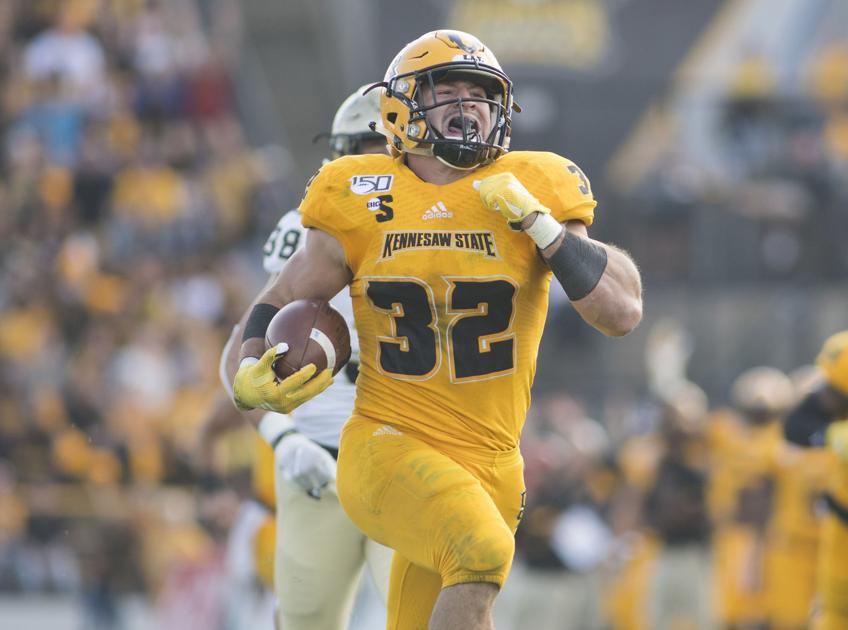 Kennesaw State Owls
Kennesaw State fell all the way to 11th in this week's national poll after losing to Monmouth 45-21 at home last weekend.
KSU coach Brian Bohannon has tried to instill a sense of urgency in his team as the Owls prepared this week to face Campbell and prepare for a critical stretch of games down the stretch. Kennesaw State plays at Hampton on Nov. 16 and closes out the season the following weekend at home against Gardner-Webb. A loss in any of the will put added pressure on the Owls in order to retain its conference title of a year ago.
While Bohannon's squad has certainly shown a penchant for running the ball, passing the ball has been another whole story in itself. The Owls gain just over 360 yards per game on the ground, outstanding by any measure, but they have completed just four total passes in the last two games.
Key Players: Bronson Rechsteiner leads KSU with 613 yards on the ground on 69 carries (8.9 ypc) and five touchdowns. Teammate Isaac Foster has proven to be even more explosive by averaging 14.9 yards each time he carries the ball. Foster has 506 yard on just 34 carries this season and has scored four touchdowns for the Owls. Signal-caller David Daniel has chipped in with 448 yards on 128 carries (3.5 ypc) and a team-high 14 scores on the year. He, and the rest of the Owls, struggling when going to the air. Daniel has completed just 27-of-64 passes for 551 yards and two touchdowns this season. As a team KSU has completed 37-of-84 passes in 2019.
And the low numbers on the part of the receivers proves the struggles.
Shaquil Terry and Ryan Pontrelli, along with Foster, have combined to catch 18 passes for 421 yards. Terry tops that list with eight catches for 205 yards, while Foster (6-111) and Pontrelli (4-101) are well behind the leader.
Campbell Camels
Campbell returns to conference action and looks to make a last-second loss to North Alabama a distant memory with a win over Kennesaw State as the Camels battle to keep pace with Monmouth at the top of the league standings.
Saturday's game promises to be a battle of strength versus strength as Campbell figures to go to the air with much more frequency than the Owls. And with good reason. The Camels average nearly 200 yards per game through the air and the Owls have trouble defending the pass and are giving up nearly the same number of yards to their opponents this season.
Key Players: QB Hajj-Malik Williams is completing nearly 60 percent of his passes (105-177) this season for 1,496 yards and 15 touchdowns to lead the Campbell aerial attack. He has also added 418 rushing yards (4.1 ypc) on 101 tries and scored five additional TDs. Teammate Johnathan Hawkins leads the team with 446 yards on 89 carries (5.0 ypc) and five touchdowns of his own. The rest of the team has accounted for just four more touchdowns via the run.
But, it is clearly through the air where the Camels do most of their damage to the opposition. Davarius Bargnade, Caleb Snead and Jalen Kelsey have combined for 66 catches and more than 1,000 yards on the year. Bargnade paces that trio with 29 catches for 331 (11.4 ypc) and a pair of scores, while Snead leads the way with 445 yards on 23 receptions (19.8 ypc) and five touchdowns. Kelsey, meanwhile has 14 catches for 314 yards (22.4 ypc). Nearly half (6) of his receptions have resulted in touchdowns for the Camels.
While running the ball will chew up plenty of time on the clock for the Owls, Campbell's ability to go to the air with success and score quickly could prove to be the difference. This game could come down to whichever teams has the ball last: Campbell 32, Kennesaw State 28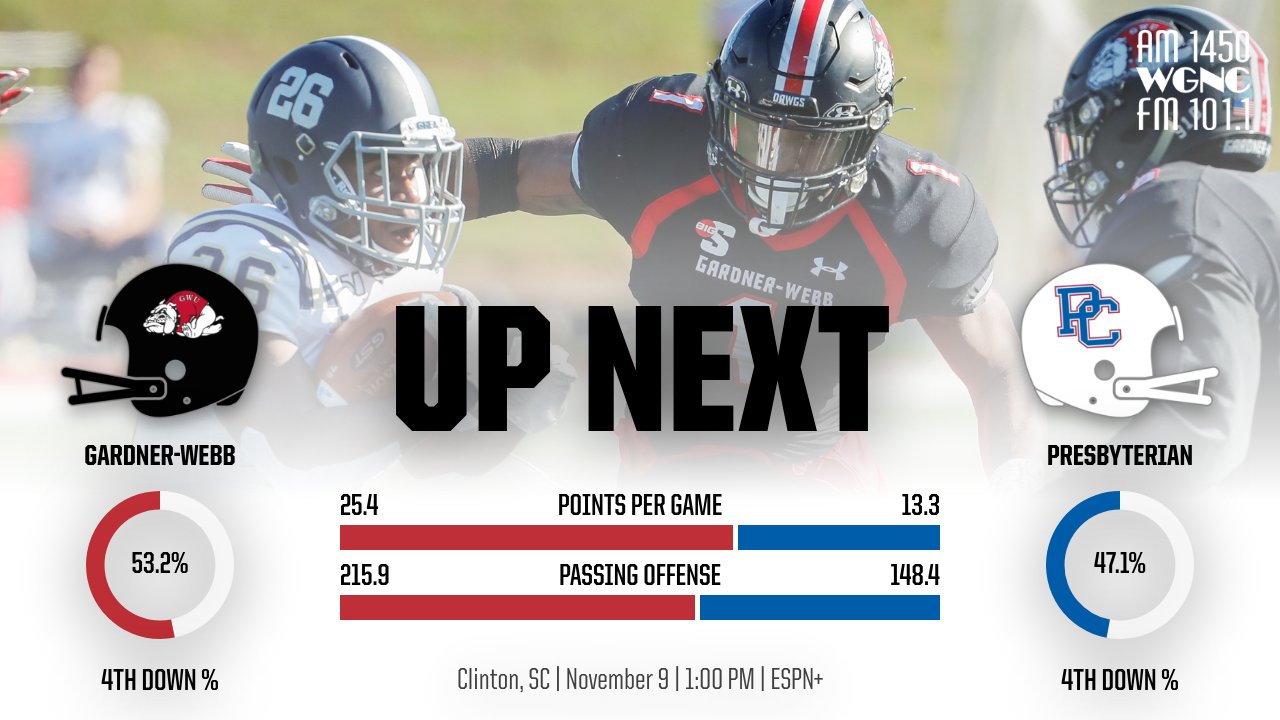 Fearless predictions for the rest of the slate
Gardner-Webb (3-6, 1-3) at Presbyterian (0-9, 0-4)
Where: Bailey Memorial Stadium, Clinton, S.C.
When: Saturday, Nov. 9, 1 p.m.
TV/Streaming: ESPN+ (subscription req'd)
Gardner-Webb will likely look back on the 2019 season and wonder "what if," as the Bulldogs have lost their last two games by a combined five points, including a 49-47 triple overtime loss to Campbell two weeks ago. That loss, coupled with last week's 30-27 surprising loss to Charleston Southern ended any hopes of postseason play.
The Bulldogs should be able to take some of the bite out of those setbacks when they take on winless Presbyterian on Saturday in Clinton, S.C. It will the final Big South Conference game for the Blue Hose, who will close the 2019 against St. Andrews on Nov. 23 after being idle next weekend. Presbyterian will begin play in the non-scholarship Pioneer League in 2020. Gardner-Webb 35, Presbyterian 10
Hampton (5-4, 1-2) at Charleston Southern (3-6, 1-2)
Where: Buccaneer Field, Charleston, S.C.
When: Saturday, Nov. 9, 6 p.m.
TV/Streaming: ESPN3 (cable subscription req'd)
Hampton secured its first Big South win of the season last weekend against Presbyterian. Look for the Pirates to run their way to back-to-back conference triumphs when they play at Charleston Southern this weekend. The Buccaneers have trouble stopping the run (261.3 ypg), which is something Hampton has proven to be proficient in doing this season by averaging almost 200 yards per game on the ground. Hampton 45, Charleston Southern 24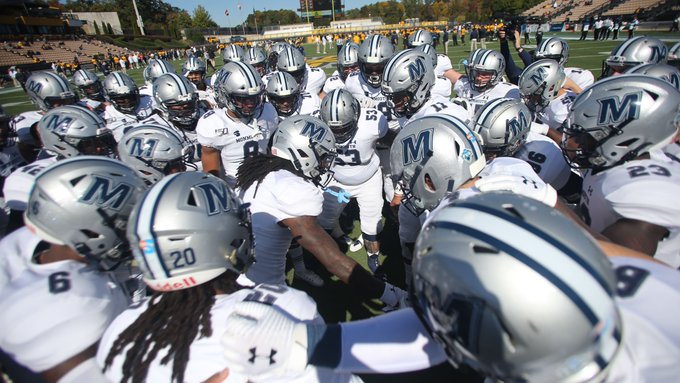 North Alabama (3-6, 0-0) at Monmouth (7-2, 4-0)
Where: Kessler Stadium, West Long Branch, N.J.
When: Saturday, Nov. 9, Noon
TV/Streaming: ESPN+ (subscription req'd)
Whatever momentum North Alabama gained last weekend with its dramatic 25-24 win over Campbell as time expired will likely be short-lived when the Lions travel to take on No. 19 Monmouth. After all, the Hawks put on a brilliant display by scoring on six straight possessions last Saturday en route to a convincing win over Kennesaw State.
Monmouth's Pete Guerriero, who currently ranks No.2 in the FCS with 1,099 rushing yards, was added to the Walter Payton Watch List earlier this week. His teammate, QB Kenji Bahar, was already on that same list for the top offensive player in FCS football. This marks the first time in the 27-year history of the award that two players from the same team have been on the list. Monmouth 45, North Alabama 17
A native of Bismarck, N.D., Ray is a graduate of North Dakota State University where he began studying athletic training and served as a student trainer for several Bison teams including swimming, wrestling and baseball and was a trainer at the 1979 NCAA national track and field championship meet at the University of Illinois. Ray later worked in the sports information office at NDSU. Following his graduation from NDSU he spent five years in the sports information office at Missouri Western State University and one year in the sports information at Georgia Tech. He has nearly 40 years of writing experience as a sports editor at several newspapers and has received numerous awards for his writing over the years. A noted sports historian, Ray is currently an assistant editor at Amateur Wrestling News.