Last week in the CAA, the two preseason favorites to win the CAA North, Villanova and Albany, both lost. Villanova's defeat is the most shocking, falling in overtime to perennial CAA doormat, Rhode Island. Does Coach Fleming have something working for Rhody? Time will tell. Albany fell in a close contest to Maine; the same Black Bear team that just one week earlier lost 37-0 to Delaware. Speaking of the Blue Hens, are they now the favorite not only in the North but in the entire CAA? Two games, combined score 68-3. Nolan Henderson is playing efficient football.
This week was shaping up to be a good week for the CAA. But both games between two ranked teams have been postponed due to Covid protocols: #23 Richmond at #1 James Madison and #12 Delaware at #20 New Hampshire.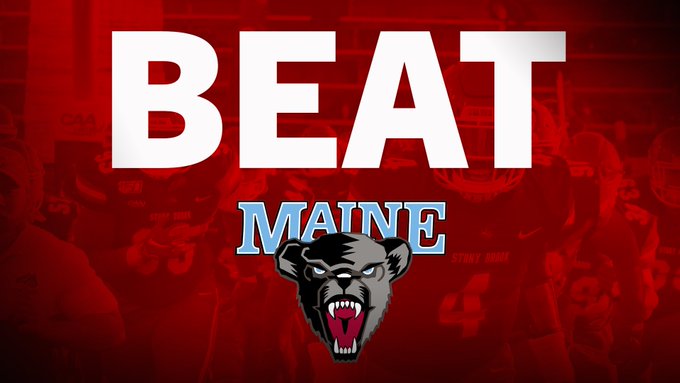 Maine's performance last week against Albany is more in line with what you would expect from them. The Black Bears set out to show their drubbing against Delaware was a one time blip. They passed the test last week. Maine held Jeff Undercuffler to 147 yards passing. Joe Fagnano played excellent tossing four touchdowns and not turning the ball over. Fagnano outplaying Undercuffler by a wide margin was the difference in the game.
For Stony Brook, they followed up a close loss to Villanova with a blowout loss to Delaware. At this point, the Seawolves look to be the team that is going to trail behind the rest of the league this spring. While Chuck Priore's bunch still plays good defense, there just is not enough offense there for the Seawolves to be a threat.
Fearless Prediction: Maine looked more like the team we expected last week. Stony Brook struggled. Look for more of the same this week. Maine 24, Stony Brook 13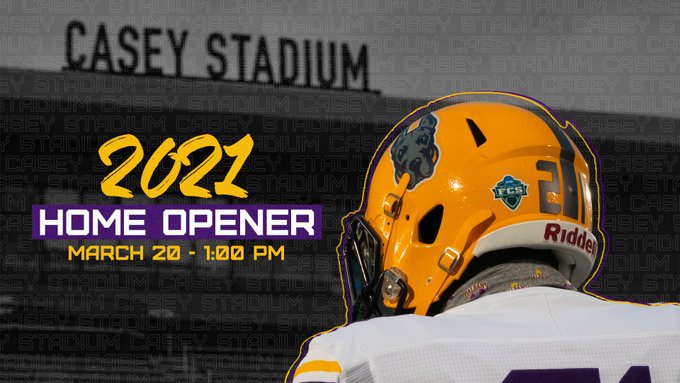 Every expected Rhode Island would be that team that everyone just ran past each week in the CAA, especially a team like Villanova who many expected to be a top 5 team. But that's not what happened. The Rams hung with Villanova all day and got the win in overtime. The offense was buoyed by Tennessee transfer quarterback Kasim Hill who threw for 216 yards. But the real star for the Rams was freshman running back Kevin Brown, Jr who ran for 155 yards and four touchdowns. Villanova had no answer. If Rhody can get consistent offensive performances like this they will be in every game. Defensively, the Rams held the preseason favorite for player of the year Daniel Smith to just 116 yards passing and an interception. But the run defense was porous, giving up 321 yards.
Jeff Undercuffler hasn't turned the ball over yet this year and has 5 touchdown passes but is only connecting on 51.4% of his passes and 339 total yards. If Albany is going to go anywhere, Undercuffler is going to have to be better. Karl Mofor has been as good as expected the first two games and will be counted on the rest of the way. The Great Danes enter this week's game very banged up according to coach Greg Gattuso. That could be a wild card in this game.
Fearless Prediction: Just based on last week, you may be tempted to over react and pick Rhode Island. I will stick with the proven commodity. Undercuffler gets into gear this week and the Great Danes pick up a win. Albany 31, Rhode Island 27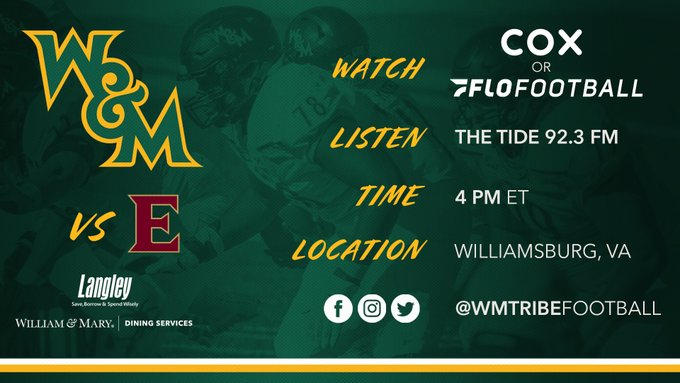 Outside of nearly upsetting #1 James Madison, Elon has had a tough spring so far. The Phoenix have not been able to get their offense on track and the defense in struggling just the same. Injuries have been an issue, especially at the quarterback position. At this point Elon is just getting reps for guys and will hope to regroup and be healthy in the fall
William & Mary has played only one game due to last week's postponement with James Madison. The Tribe are also looking to get reps for younger players this Spring. The main one is sophomore quarterback Hollis Mathis. Coach Mike London thinks he has a good one in Mathis, so getting him as many live reps as possible is really important.
Fearless Prediction: This game could be really entertaining because there are two teams on similar paths competing. Take the home team. William & Mary 29, Elon 24
Jamie is a proud 2002 graduate of James Madison University. He's witnessed the growth of the program from no one in the stands in 1998, to the hiring of Mickey Matthews, to the 2004 National Championship, to the 2008 team, to the struggles in the early 2010s, and finally the rebuild under Mike Houston. He also allegedly really enjoys Washington, DC-based Stanley Cup winners.
Reach him at: