Last week, VMI continued its hot start with a dominant win, this time over Mercer. The Keydets schedule will get tougher from here. Unlike against Furman the week before, Samford held off Wofford to pick up the win and keep their slim hopes alive. Furman scored 17 third quarter points and that was just enough to beat East Tennessee State. VMI and Chattanooga are the two remaining teams without a conference loss. Furman is waiting in the wings if they falter.
2020-2021 SoCon Standings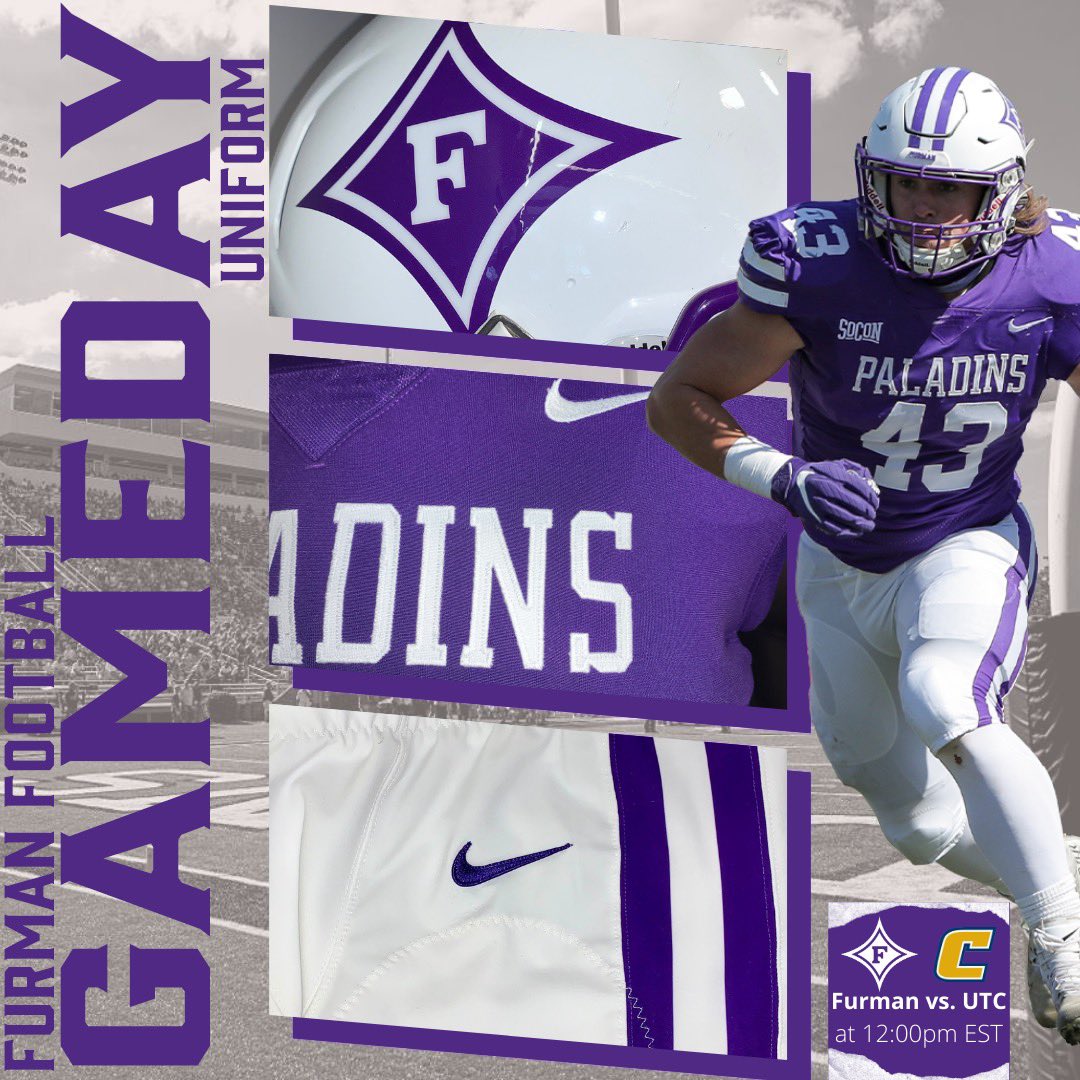 If Chattanooga wants to win the Southern Conference title this Spring, this is a game they have to win. The Mocs easily beat Wofford in their first game this spring. But the second game was much tougher. It took a gutsy 2 point conversion in overtime for the Mocs to defeat winless Citadel team. A loss to Furman wouldn't end their playoff hopes but it would put them behind the Paladins in the standings based on the head to head tie breaker. With the offense not even averaging 20 points per game, the Mocs defense has stood up to help the team to the early unbeaten start. There is no doubt the offense will have to get a little more aggressive and effective if the Mocs expect to keep winning
Furman has bounced back from an early loss to VMI with two gutsy wins. The Paladins stormed back against Samford to secure an over time win and overcame a 10 point halftime deficit to beat East Tennessee State. Falling behind early cannot become a constant for Furman. Eventually the comeback efforts wont be enough. A loss here most likely ends Furman's chances at the SoCon title having previously lost to VMI. The offense has been led by Hamp Sisson's 8 passing touchdowns and Devin Wynn's 4 rushing touchdowns. They'll need more of that this week to keep the win streak intact.
Fearless Prediction: Expect a tough defensive battle. The Paladins have their backs against the wall and a more productive offense. Furman 27, Chattanooga 17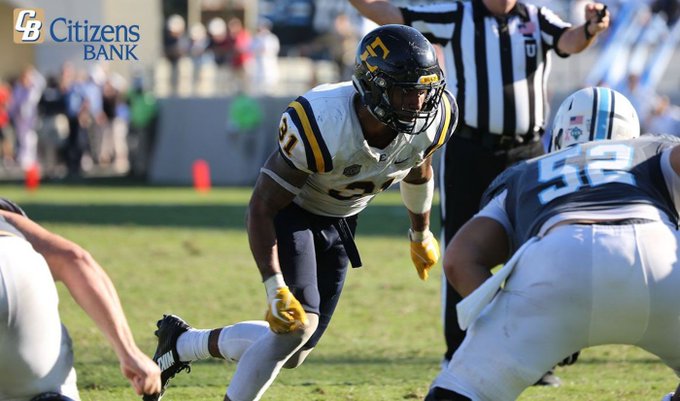 East Tennessee State at The Citadel
Streaming: ESPN+ (subscription required), Radio: WQNT (102.1 FM/ 1450 AM)
East Tennessee State looked to be on their way to a 2-0 start with a 10-0 halftime lead over Furman. Quay Holmes has stated his case for conference player of the year with 192 yards and two touchdowns rushing through two games. The Buccaneers will count on Holmes to carry the load the rest of the way.
This season has gone completely off the rails for a Citadel team who expected to challenge for a conference title and playoff bid coming into the fall. So far all the Bulldogs have done is lose all of their games. Last week they lost to a bad Western Carolina team. The Citadel needs to look toward the fall at this point.
Fearless Prediction: Look for this to be a quickly played game with both teams leaning on the run. Take the Buccaneers. East Tennessee State 27, The Citadel 14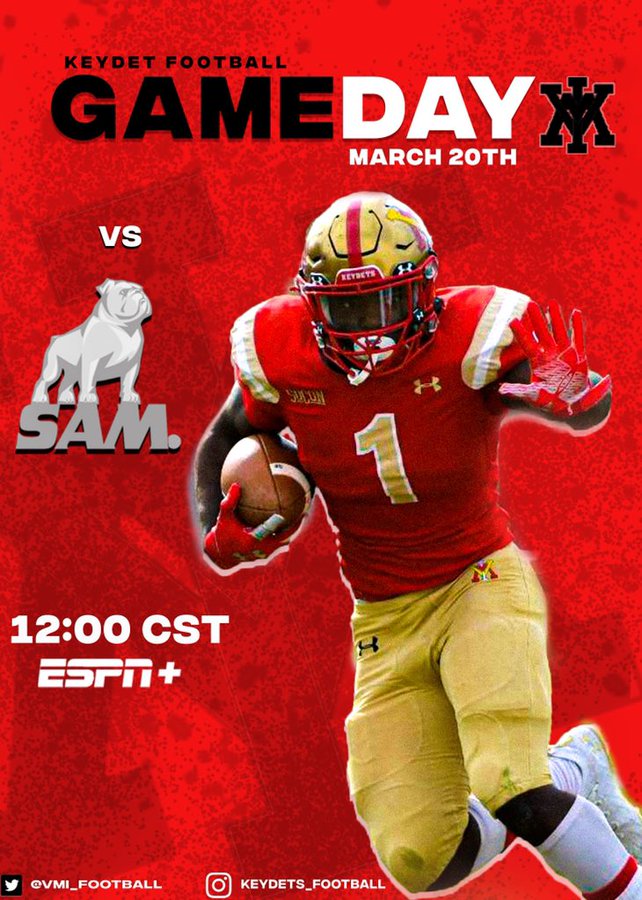 VMI has been one of the more pleasant surprises in the FCS Spring season. The Keydets have won their first three games earning their first ever ranking in the Stats Perform Top 25 at 19. The Keydets have been very balanced on offense which has kept opposing defenses guessing. Reese Udinski has been good, but not great like expected. Eventually, you expect him to have a big game or two. VMI is winning by winning the third quarter, outscoring opponents 38-0 so far. The much improved defense has been led by Connor Riddle with 8 of his 28 tackles for loss including 3.5 sacks.
Samford probably feels like they should be on a three game winning streak. However they blew multiple double digit leads against Furman in the second half. The Bulldogs held on to beat Wofford last week to keep their hopes alive. Samford cannot afford another loss. While they score 38 points per game, the defense has struggled allowing 31.5 per game. Liam Welch has been a solid dual threat quarterback but they will need his best game this week.
Fearless Prediction: In 2019, these two teams played to an exciting 48-41 VMI win with Reese Udinski throwing for 390 yards. Look for another high scoring game ending in a Keydet victory. VMI 39, Samford 35
This game features two of the teams in the bottom of the Southern Conference. Both teams played games in the fall and between them have a combined two wins. There wont be many eyes on this one.
Fearless Prediction: Mercer is a little bit better than Western Carolina so go with the Bears at home. Mercer 24, Western Carolina 16.
Jamie is a proud 2002 graduate of James Madison University. He's witnessed the growth of the program from no one in the stands in 1998, to the hiring of Mickey Matthews, to the 2004 National Championship, to the 2008 team, to the struggles in the early 2010s, and finally the rebuild under Mike Houston. He also allegedly really enjoys Washington, DC-based Stanley Cup winners.
Reach him at: