Entering week 9, James Madison is the only CAA school remaining without a conference loss. However, there are five teams with only one conference loss. Of the twelve CAA teams, there are nine teams that could still make a run at a playoff berth. Its not likely that the CAA get six teams in again this year, so these nine teams are probably fighting for a maximum of five spots; and it could be as few as four depending on what else happens around the country.
BYE: Albany, New Hampshire
Conference Game of the Week:
Towson (4-3, 1-2) at James Madison (7-1, 4-0)
Where: Bridgeforth Stadium, Harrisonburg, VA
When: Saturday October 26th, 3:30 PM
TV/Streaming: MASN, SNY, FLO Sports ($$/subscriptions req'd)
Towson Tigers
After jumping out to a hot start, Towson lost three straight games. They were able to right the ship last week against an overmatched Bucknell team. But at this point, Towson finds itself sitting at 1-2 in conference play. There is not much room for error starting this week at James Madison. Towson is a similar team to last year where they have a strong offense but a middling defense. Much like the playoffs last year when they lost a home game to an opponent they should have beaten, Towson lost at home to Albany a couple weeks ago. Those are the types of losses that could keep of a team out of the playoffs when the bracket comes out. The Tigers will need to be prepared for their toughest FCS test of the season on the road at James Madison.
Key Player: When Shane Simpson went down for the year, and offense that already ran through QB Tom Flacco leaned even more on him. Last week against Bucknell, Flacco threw six touchdown passes, five of which went to Shane Leatherbury. In their game against James Madison last year, Flacco threw for 372 years and two touchdowns but he also took four sacks. The Dukes bring a stronger defensive line this year. Flacco will need to avoid negative plays if the Tigers are going to have a chance to win on Saturday.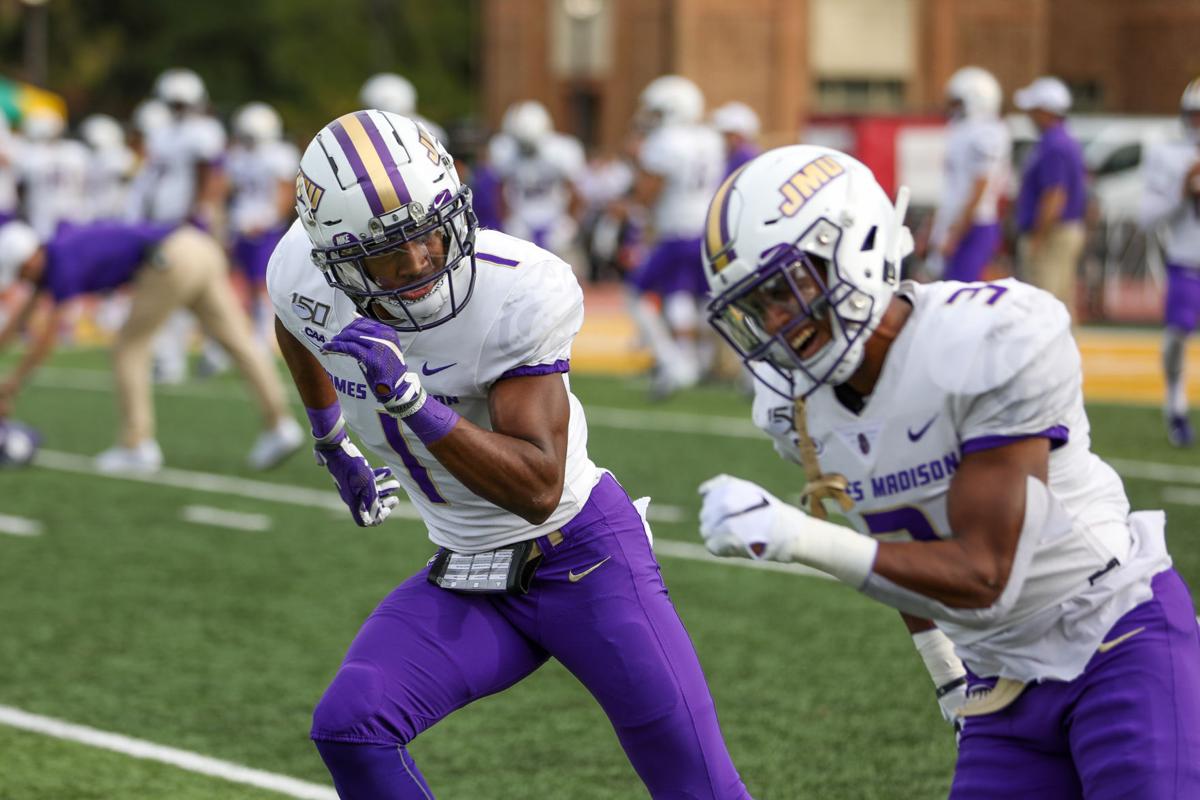 James Madison Dukes
James Madison has continued to roll past its FCS competition. The secondary and pass defense as a whole played much better than they did the previous two weeks where the Dukes had to fight hard to win. The Dukes rank in the top 10 nationally in total offense and defense as well as rush offense and defense. When a team can control the trenches, they will win most of the time. Last week against William & Mary, the Dukes racked up 15 tackles for loss. On the season, JMU has 73 tackles for loss and 22 sacks.
Key Player: Even with a better performance last week, there is still concern over the James Madison secondary. Against Villanova, the Wildcats moved the ball at will for three quarters. In the fourth, the Dukes senior leaders on defense, such as Rashad Robinson, stepped up and kept Villanova off the scoreboard, forcing 4 turnovers and scoring 21 points. Robinson will most likely be tasked with slowing down Towson's top receiver, Shane Leatherbury.
Fearless Prediction: The Dukes are at home and have the better team. Towson will put up a fight for a while, but James Madison keeps rolling. James Madison 41, Towson 24
Fearless predictions for the rest of the slate
Richmond (3-4, 2-1) at Delaware (4-3, 2-1), Saturday October 26th, 1:00 PM, Delaware Stadium, Newark, DE, FLO Football ($$/Subscription req'd)
Richmond beat Maine and had a good Yale team on the ropes before blowing the game over the last two weeks. Delaware is a different team depending on who plays quarterback. The Blue Hens should take this one even if Pat Kehoe is under center. Delaware 20, Richmond 14
William & Mary (2-5, 0-3) at Maine (2-5, 0-3), Saturday October 26th, 1:00pm, Alfond Stadium, Orono, ME, Maine Local Stations, FLO Sports ($$/subscriptions req'd)
Both of these teams are 2-5 but with different expectations. Maine will not repeat as CAA champions, but they will win this game. Maine 40, William & Mary 20
Elon (3-4, 2-2) at Rhode Island (1-6, 0-4) Saturday October 26th, 1:00 PM, Meade Stadium, Kingston, RI, FLO Sports ($$/subscriptions req'd)
Rhode Island is better than their record. But Elon has to win this game to keep their slim playoff hopes alive. The Phoenix will rise this weekend. Elon 30, Rhode Island 27
Stony Brook (4-3, 1-2) at Villanova (6-1, 3-1) Saturday October 26th, 3:30 PM, Villanova Stadium, Villanova, PA, FLO Sports ($$/subscriptions req'd)
Stony Brook has played tough against all competition this week, but they keep falling short. It will be the same story this week as Villanova gets back in the win column. Villanova 41, Stony Brook 31
Jamie is a proud 2002 graduate of James Madison University. He's witnessed the growth of the program from no one in the stands in 1998, to the hiring of Mickey Matthews, to the 2004 National Championship, to the 2008 team, to the struggles in the early 2010s, and finally the rebuild under Mike Houston. He also allegedly really enjoys Washington, DC-based Stanley Cup winners.
Reach him at: